Carolina One
Carolina One is moving from its downtown office at the corner of Broad and Church Streets to 191 Rutledge Ave. The new office is in the center of the Charleston peninsula and in the heart of Charleston's medical complex.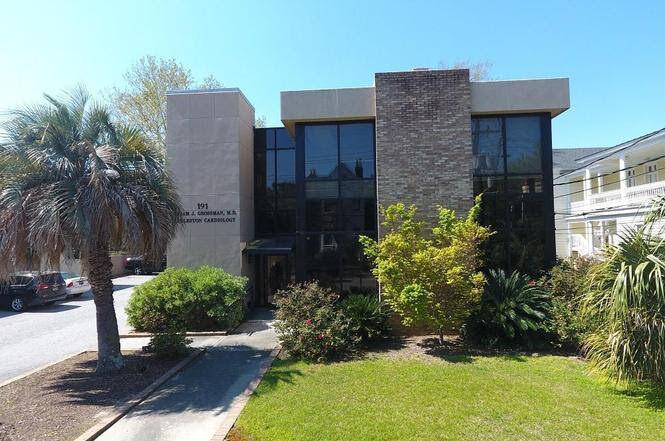 The new location provides easy access to Mt. Pleasant, the West Ashley area and Interstate 26. it has 23 free, on-site parking spaces.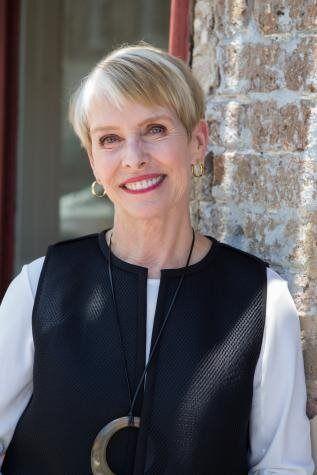 Nancy Roettger, has managed the 55-agent downtown office since 2002, and will continue to manage the Rutledge Avenue location. A Realtor® since 1988, Roettger was a top-producing real estate sales associate prior to becoming the manager of the downtown office. Roettger has earned the ABR, GRI, CRS, CRB and NAR trained SC Mediator designations.
According to company President Michael Scarafile, "Our strong commitment to the distinctive, historic districts of downtown Charleston remains unchanged. Carolina One's affiliation with Leading Real Estate Companies of the World Luxury Portfolio, Mayfair International Realty, and our Fine Homes Program, combined with our exceptional sales associates, continue to deliver unmatched marketing, expertise, and results for the high-end market and we continue to be the market leader in luxury home sales."
For additional information, visit www.carolinaone.com.
The Beach Company
Beach Investment Fund LP, through its manager, Beach Real Estate Funds ("BREF"), both affiliates of The Beach Company, announced the acquisition of Summerville Station, a 200-unit garden-style multifamily community in Summerville.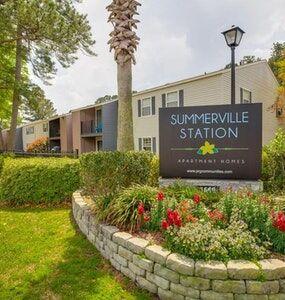 Located at 1660 Old Trolley Road, Summerville Station is near the a top-ranked school district and major employers including Bosch, The Boeing Company and Mercedes-Benz.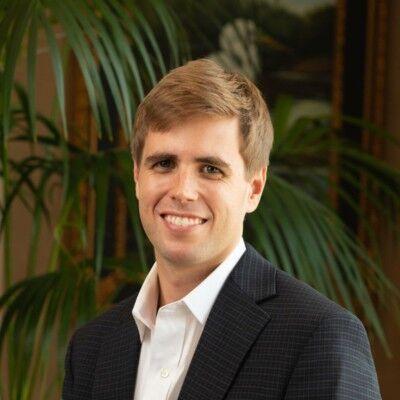 "Summerville Station presents a fantastic opportunity to capitalize on Summerville's growth," said Teddy Hendricks, who leads BREF's Asset Management Division. "The micro area in particular is seeing pronounced growth, attracting high-quality national retailers such as Lowe's Foods. By undertaking a modest interior and exterior renovation program, we're confident we can curate a product attractive to those who want affordable access to great schools, jobs and retail options."
Built in 1980, the stabilized property features 200 units averaging 952 square feet and an amenity package that includes a resort-style pool, outdoor lounge area, fitness center, tennis court and dog park.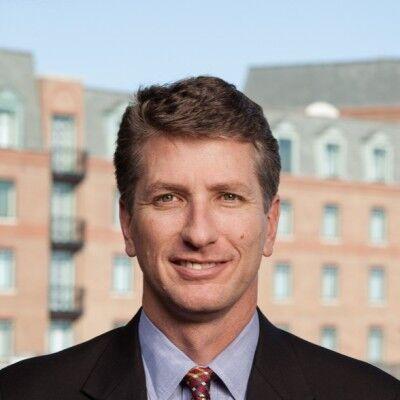 "Despite some uncertainties with macro factors, we found this property to be particularly resilient to many of the perceived headwinds in the national marketplace," said Leonard Way, BREF's Senior Vice President and Fund Manager. "We look forward to beginning our renovation program and improving the asset to the betterment of both our tenants and investors."
This transaction represents the fourth acquisition in the Beach Investment Fund. David Lansbury and Jim Sewell, CBRE's Charleston-based multifamily professionals, facilitated the sale on behalf of the Seller, PRG Real Estate. BREF's Acquisitions Manager, Darby Parker, facilitated the transaction on behalf of the Buyer. CBRE's Nate Sittema and Kristen Reilley placed the Agency Financing
US Housing Market
According to research from ComparetheMarket.com., the U.S. is the second most affordable country in the world, with Turkey taking the top spot.
The top 10 most affordable countries in the world are:
1. Turkey
2. United States
3. Russia
4. South Africa
5. Mexico
6. Lithuania
7. Brazil
8. Latvia
9. Slovakia
10. Greece
Ranked least affordable was South Korea, Israel, Switzerland, Luxembourg, Japan and France.
To view the entire report, visit comparethemarket.com.
Rental market trends 2021
Apartment Guide's most recent report found that COVID-19 is changing the expectations and behaviors of renters for an extended period of time. Virtual tours and finalizing leases and transactions from home is most likely going to become the norm.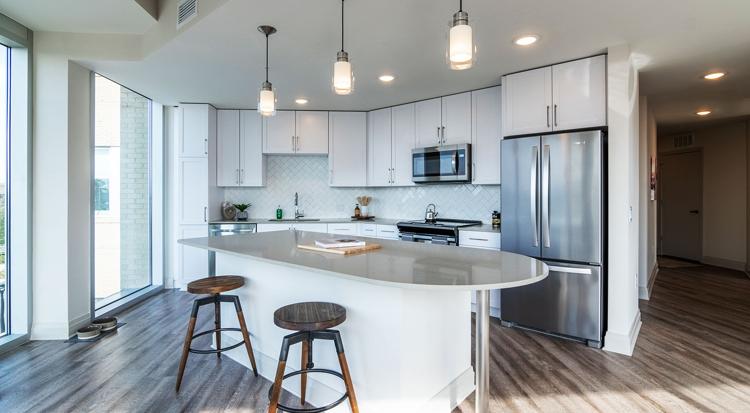 Demand for affordable housing as evictions increase, increasing home prices and higher construction costs will inevitably bring new challenges in 2021. The six takeaways from their findings were:
1. Rental prices will remain flat in the first half of 2021.
2. Home buying will continue because of low mortgage rates during 2021.
3. Apartments will continue to host virtual events.
4. Job seekers won't prioritize location due to remote working.
5. Demand for affordable housing will rise.
6. New construction will face delays.
Charleston and North Charleston ranked No. 3 in the top ten markets that performed well during the pandemic. The top ten are:
1. Atlanta-Sandy Springs-Alpharetta, Georgia
2. Boise City, Idaho
3. Charleston/North Charleston, South Carolina
4. Dallas-Fort Worth-Arlington, Texas
5. Des Moines-West Des Moines, Iowa
6. Indianapolis-Carmel-Anderson, Indiana
7. Madison, Wisconsin
8. Phoenix-Mesa-Chandler, Arizona
9. Provo-Orem, Utah
10. Spokane-Spokane Valley, WA
To read the full report, visit https://www.apartmentguide.com/blog/rental-market-trends-2021/.
RentCafe.com lists the average rent for a 961 square foot apartment in the Charleston market at $1,434. Average rent ranges are broad – from over $2,000 a month in the downtown area to $1,109 in the Rosemont area in North Charleston. The year-over-year change is 2 percent.
Bishop to Serve as Appraisal Institute President-Elect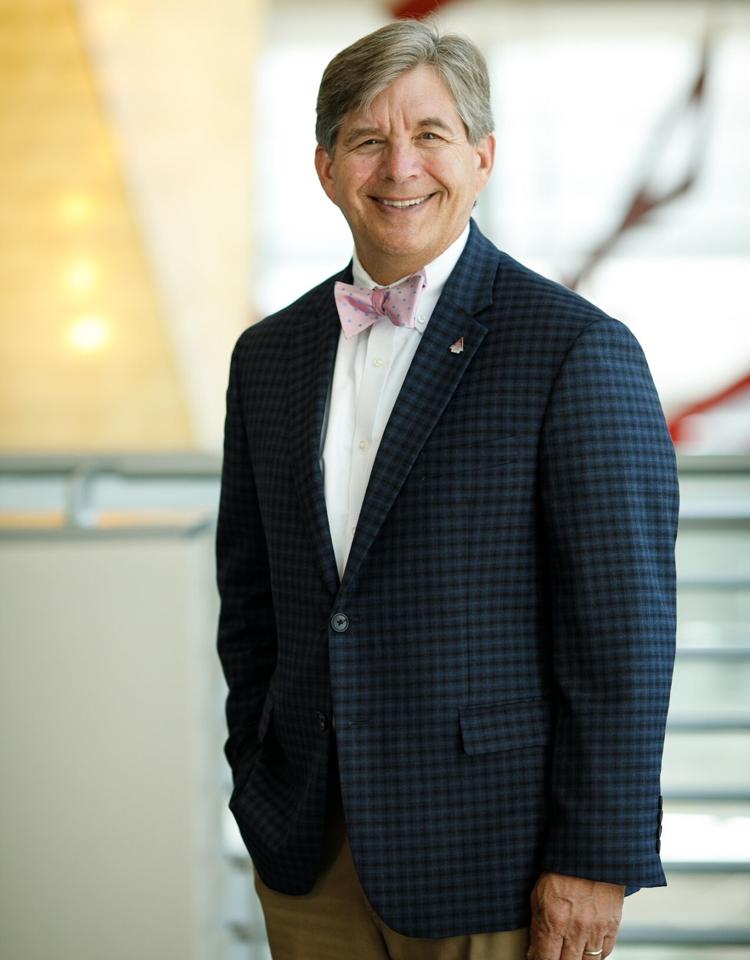 Jody Bishop III, MAI, SRA, AI-GRS, of Mount Pleasant begins a one-year term as president-elect of the Appraisal Institute on January 1, 2021. The Appraisal Institute is the nation's largest professional association of real estate appraisers with over 17,000 professionals in over 50 countries.
"I'm excited to serve on the Appraisal Institute's remarkable leadership team," Bishop said. "My primary goal is to advocate on behalf of my fellow valuation professionals and to continue to help the organization move forward."
Bishop served as Appraisal Institute vice president in 2020. His one-year term as president-elect will be followed by one year each as president in 2022 and immediate past president in 2023. He will serve on the Appraisal Institute's Executive Committee and on its policy-setting Board of Directors for the next three years. He also will be chair of the National Nominating Committee in 2023.
He is currently senior managing director of Valbridge Property Advisors in Charleston, and was previously a partner with Atlantic Appraisals, LLC, an associate appraiser with Appraisal Consultants and a senior staff appraiser with the Charleston County Assessor's Office.
Bishop serves nationally the Appraisal Institute Board of Directors and previously on the Audit Committee. He has chaired the General Demonstration of Knowledge Grading Panel and has served on the Admissions and Designations Qualifications Committee. He has served as president of the South Carolina Chapter. He also is an Appraisal Institute associate instructor, has been a seminar and webinar author, and has served as discussion leader at the Appraisal Institute's annual Leadership Development and Advisory Council conference.
He was named the 2018 recipient of the Edward W. Adams, SRA, Outstanding Board Service Award, was presented a 2017 President's Award and received a 2017 Volunteer of Distinction recognition.