The Cassina Group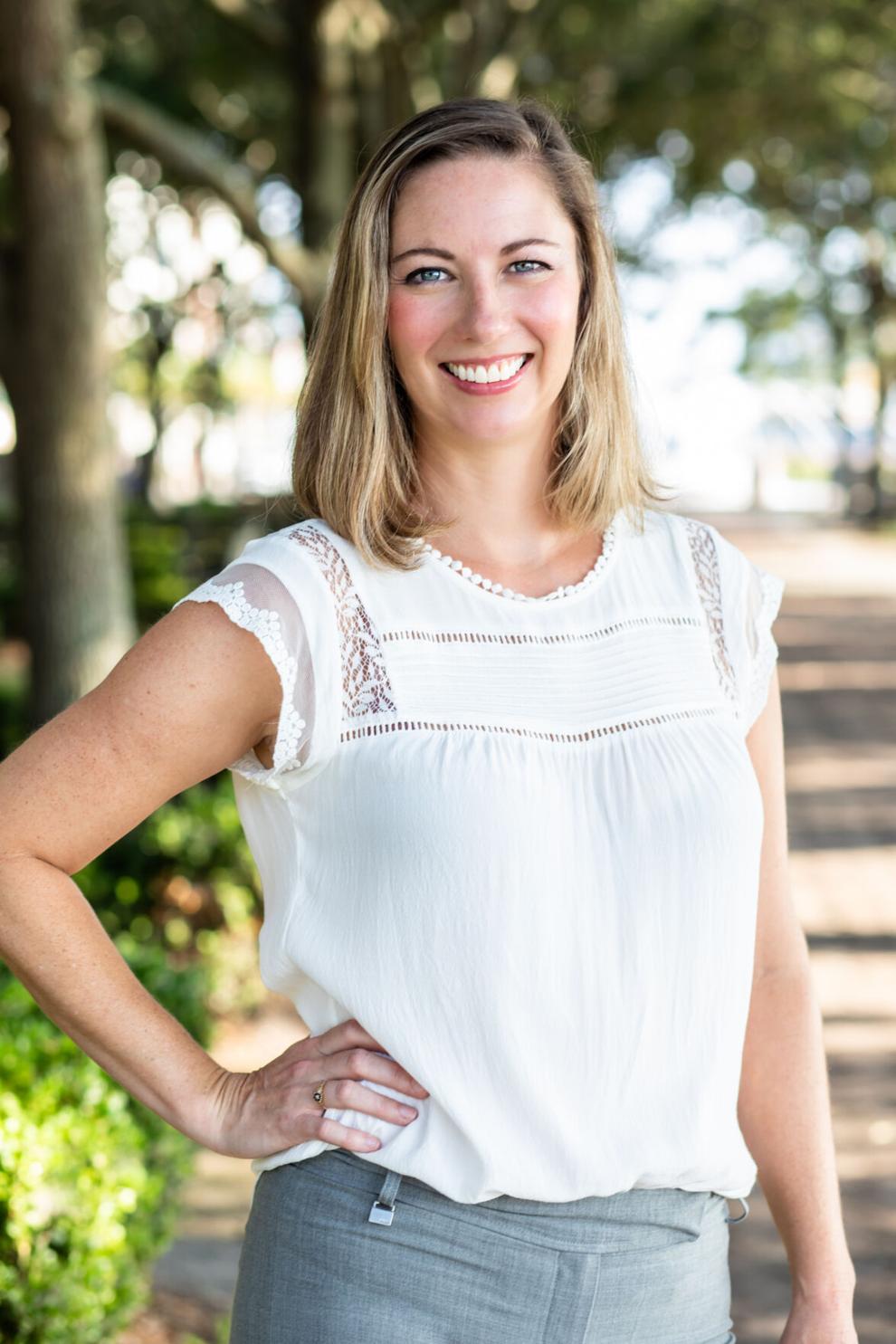 The Cassina Group brings a new Realtor to their team, Miranda Widlowski. A long-time Lowcountry resident, Widlowski joins the boutique firm after several years in real estate where she has built an impressive clientele of buyer and seller clients.
Widlowski is a graduate of Wando High School and the College of Charleston. She has a background in marketing and has worked as a Realtor since 2016 with clients throughout the Lowcountry.
For more information on The Cassina Group, please visit www.TheCassinaGroup.com.
Nexton Wins Award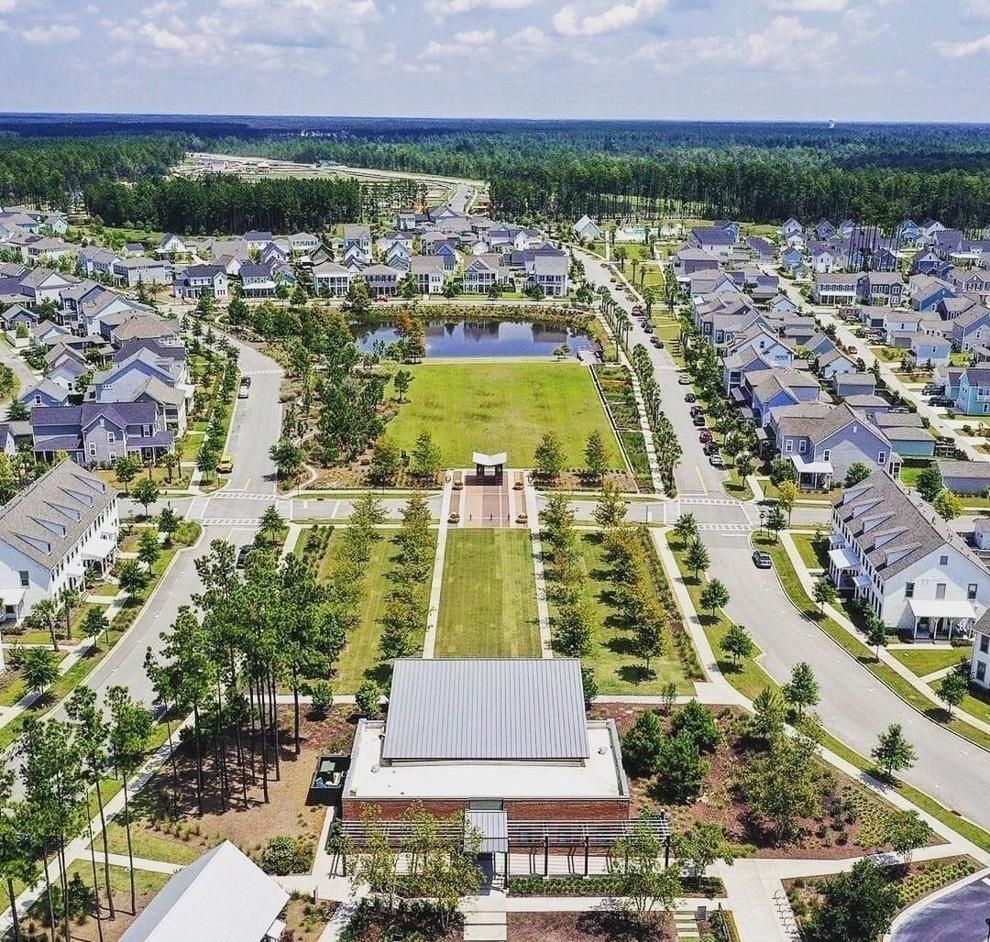 Nexton, an innovative and walkable community in Summerville, was awarded the Grand Award for Best Community Land Plan during the 2020 Gold Nugget Awards' virtual ceremony on July 24. Presented annually by the Pacific Coast Builders Conference (PCBC), the international event recognizes the industry's most innovative architects, land planners, builders and developers.
The Gold Nugget Awards acknowledge achievements in more than 50 categories, including mixed-use, affordable housing, educational, special-use and senior housing design. This year's 57th annual competition received nearly 600 entries from around the world.
Developed by Newland, Nexton is a 5,000-acre, mixed-use community and features three residential villages, luxury apartments, office space, state-of-the-art schools, miles of trails, more than 1,000 acres of green space and multiple commercial nodes. The lifestyle-driven destination blends the best of live, work and play – all within close proximity to the area's top employers.
"Years before Nexton's first neighborhood or nature trail, we embraced the cornerstones of wellness and innovation to optimize the land plan and create value," said Paul Milana, AIA, one of Nexton's land planners and partner at Hart Howerton. "A decade later, Nexton's popularity demonstrates a blueprint for success, and we are proud to see its continued growth."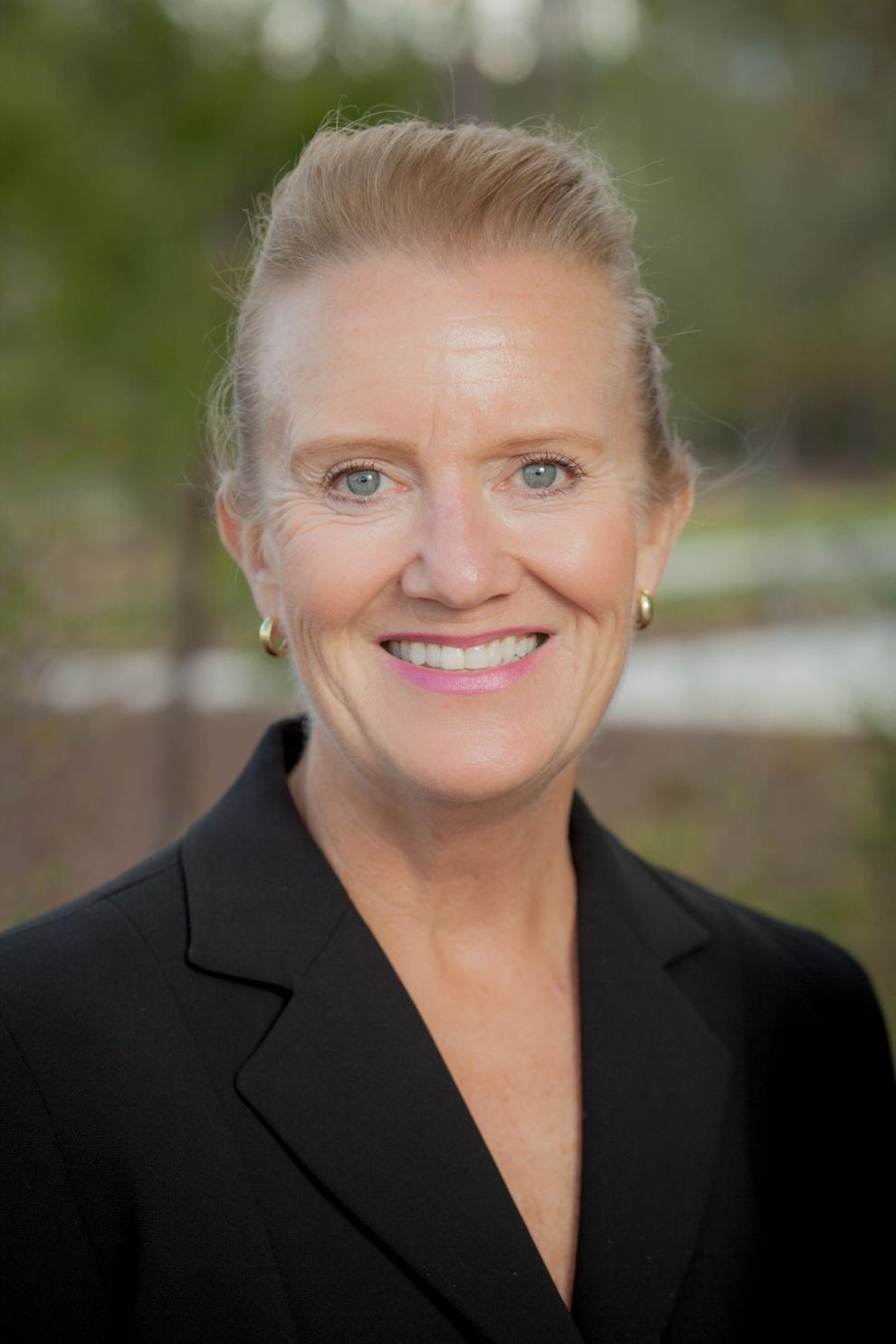 "This design reflects an ergonomic community plan with a fine-grained mix of uses connected by a network of trails, walkways and bike lanes," said Newland's Marketing Director, Cassie Cataline. "Newland has preserved an incredible 30% of land for open space, wooded preserves, parks and trails. The master plan has been recognized as a game-changer in the Charleston region for its thoughtful planning."
To learn more about Nexton, visit: www.nexton.com.
Summerville beautification project
Leading beverage brand, Sparkling Ice® has teamed up with the town of Summerville for its first-ever Sparkling Ice Cheers to You Town Beautification Project, an initiative that was created to give back to communities across the country.
The beautification project with Summerville will include the installation of Pickleball Courts at Doty Park, replacing old un-used horseshoe pits. In recent years, the Summerville community has seen a great uptick in Pickleball enthusiasts and an increase in demand for places to play. With the growing demand of the sport, the new courts will be the first courts operated by the town of Summerville that will be offered at no charge to the general public.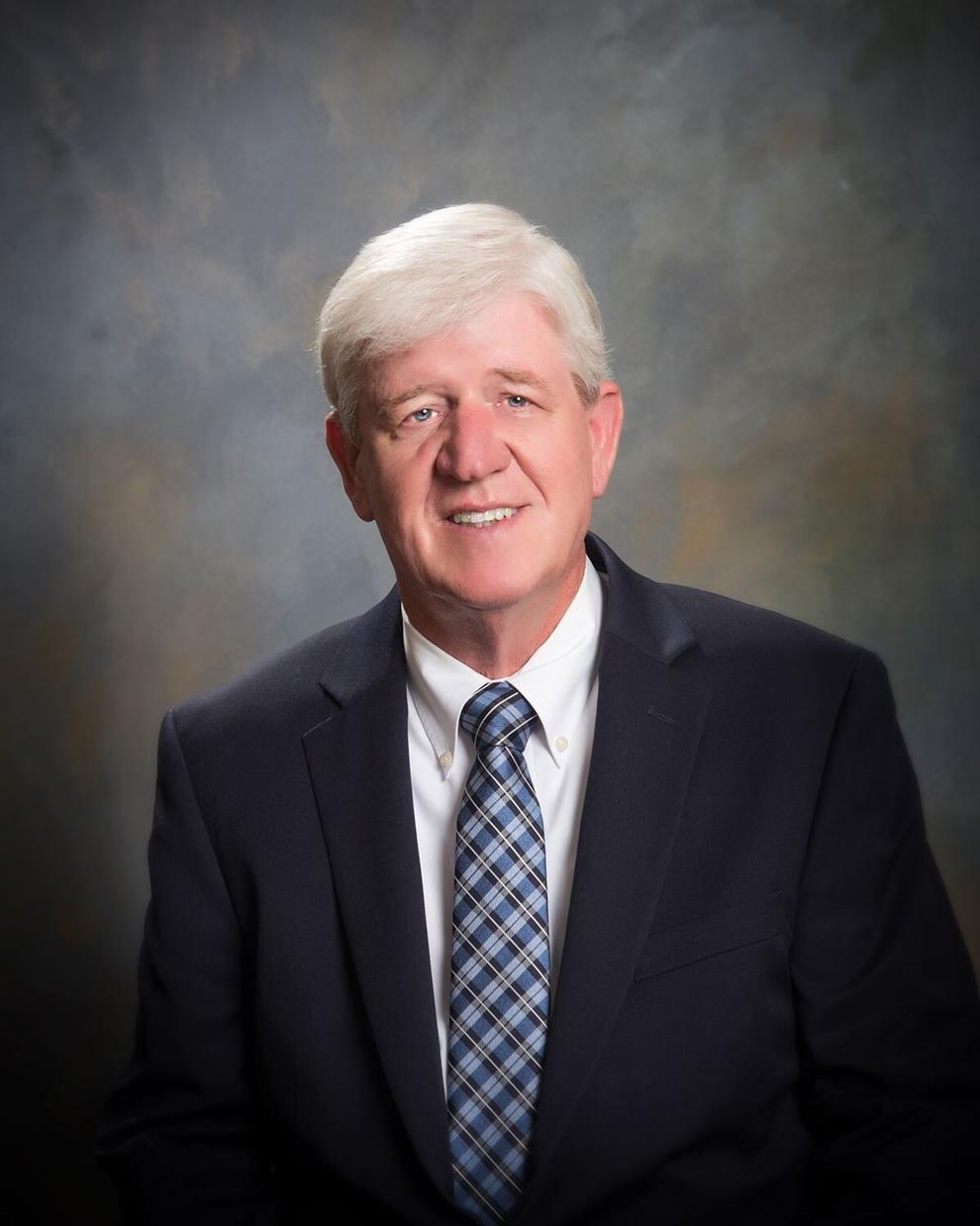 "The Town is working to keep up with the area's growth and high demand for more recreational activities. Our sponsorship with Talking Rain allows us to provide new pickleball courts at no cost to taxpayers. The Town is excited about this partnership and will continue to look for ways to provide high quality services as we build a vibrant future for Summerville," said Mayor Ricky Waring of Summerville.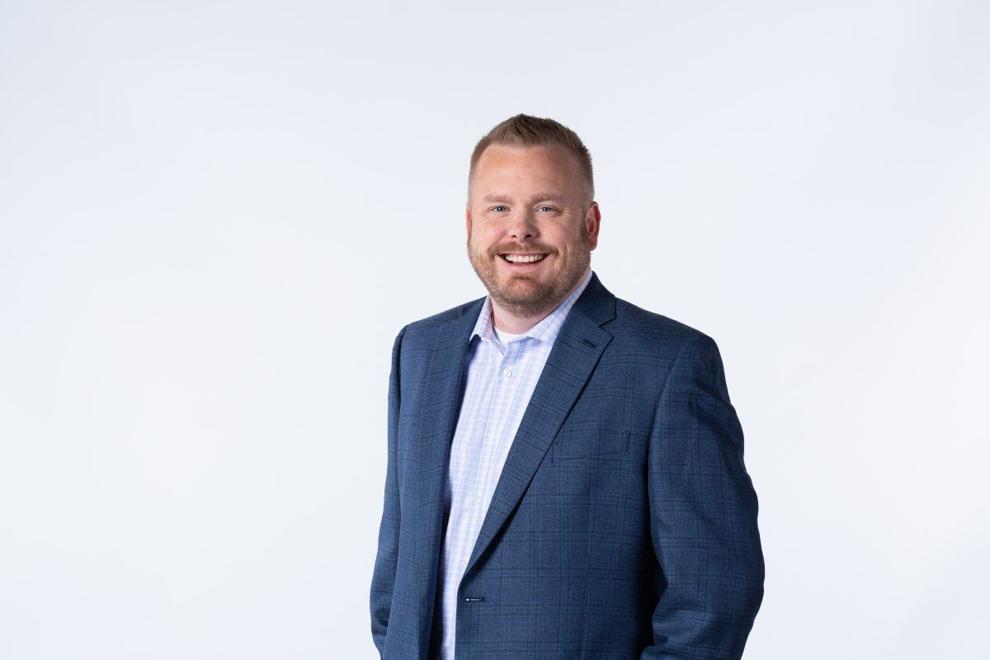 "Through the Sparkling Ice Cheers to You Town Beautification program, we are thrilled to be teaming up with the town of Summerville," said Chris Hall, Talking Rain CEO. "After seeing the community's enthusiasm for the sport of pickleball, we're excited to provide a fun new recreational outlet for the town, with the addition of new pickleball courts at Doty Park."
Sparkling Ice beverages has always been passionate about giving back and supporting local communities. At the start of 2020, the brand sought out unique towns across America, whose parks and recreational areas needed rebuilding, restoration or enhancements. The brand chose Summerville as one of three communities for the project. Construction plans for the Pickleball Courts will begin this summer and will be completed by fall 2020.
For more information on Sparkling Ice's Cheers to You Town Beautification Program, please visit: https://www.sparklingice.com/CheersToYou.
Senior Living community opens in Mount Pleasant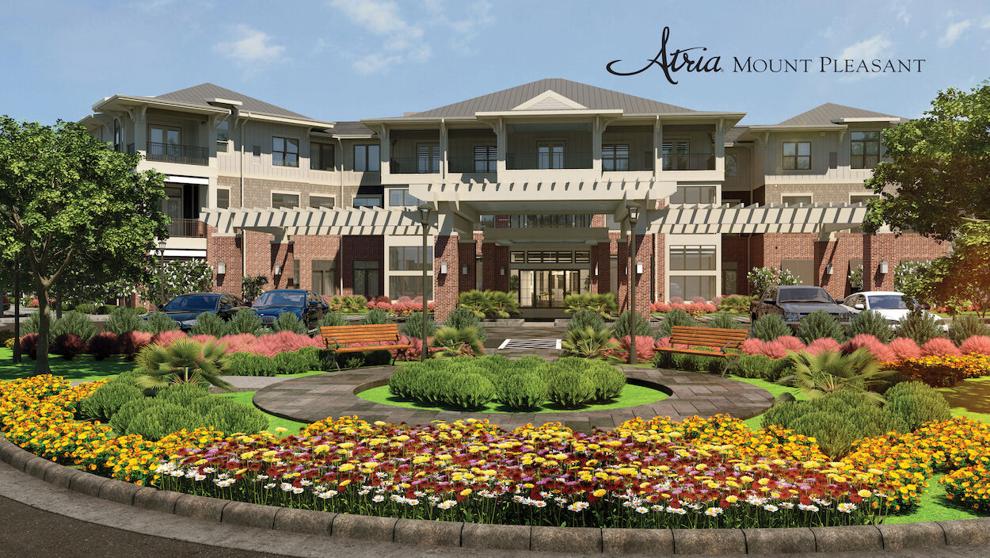 Atria Senior Living, a leading operator of senior living communities across the United States and Canada, has opened a 200,000-square-foot community with 168 apartments: 88 for independent living, 54 for assisted living and 26 in a dedicated memory care neighborhood with specialized services. A selection of independent living villas offers two-bedroom floor plans with a private garage, full kitchen, sunroom and walk-in closets. The community has welcomed its first new residents in compliance with Atria's COVID-19 safety protocols.
Located at 601 Solana Way, just off of Long Point Road, the community offers all-inclusive amenities such as a wellness wing and fitness center, indoor swimming pool, Sweetgrass Theater and Cooper movie theaters, wine bar and library, along with conveniences like housekeeping, concierge service and scheduled transportation. Outdoor features include a courtyard, covered patios and walking paths. Residents also enjoy chef-prepared meals at several dining venues: Riverside Restaurant, Seawall Restaurant, Hobcaw Bistro and the Cove Café.
Atria Mount Pleasant was developed by Formation Development Group and designed by PRDG Senior Living Architecture. Faulkner Design Group designed the interiors and Seamon Whiteside provided civil engineering.
"Atria Mount Pleasant is a beautiful community, and we are excited to be able to serve families in the Lowcountry," said Kevin Ronk, Senior Vice President at Atria Senior Living. "We are prepared with detailed COVID-19 safety protocols in place and have adapted to allow safe connections and interactions among residents and family members."
Atria has had extensive precautions in place since early March to help protect residents and staff from COVID-19 and continues to follow the guidance of the Centers for Disease Control and Prevention (CDC) as well as local and state authorities. New residents and employees must receive a negative COVID-19 test result prior to their move-in or their start date. The rigorous testing program also includes weekly testing for a period. Upon move-in, new residents will be supported by staff wearing appropriate personal protective equipment (PPE) including N95 masks, gloves and washable gowns. Individuals may learn more about Atria's COVID-19 response measures on their website.
For more information or to schedule a virtual tour, contact Executive Director Jane McDonnell at 843.800.2323 or visit AtriaMountPleasant.com.
Frampton Construction brings Charleston Trade Center project to completion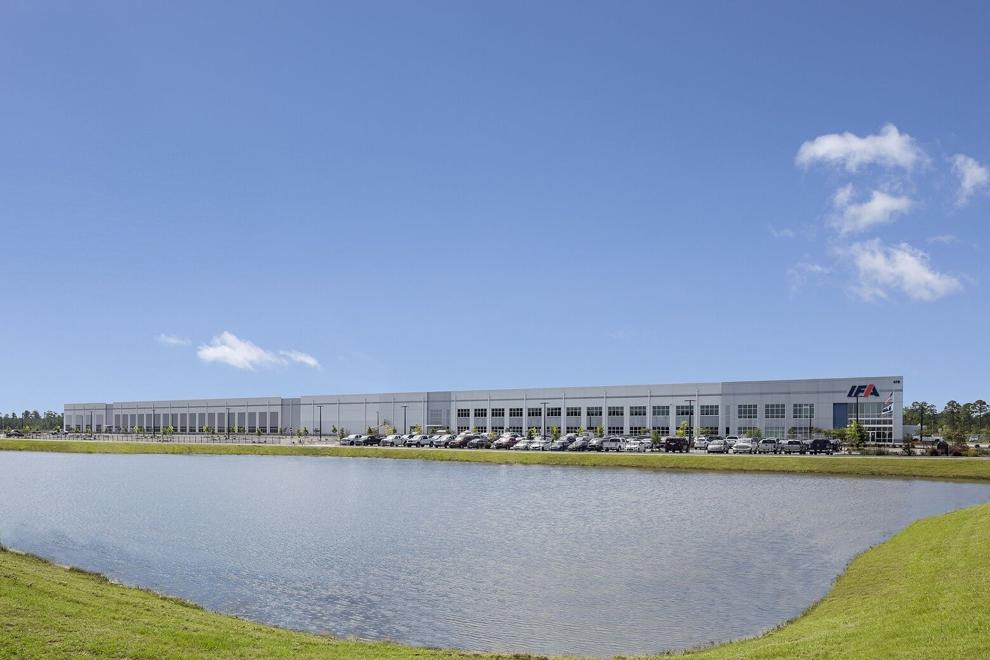 Frampton Construction Company, LLC, completed the expansion of IFA's Summerville, S.C., manufacturing and distribution facility. Located in the Charleston Trade Center and developed by The Keith Corporation, the site, which was delivered a month ahead of schedule, was expanded by 211,000 square feet, bringing the total size of the automotive supplier's facility to 448,765 square feet.
"The IFA team is extremely satisfied with the completion of our Charleston expansion project. Throughout the construction process we were impressed with the quality of communication, design adaptability, and overall execution of the final product. High quality, on-time delivery, and staying within budget were key criteria, and the Frampton team delivered in all aspects," noted Lu Reckmann, CEO of IFA North America.
The expansion is critical to IFA's growth, allowing for increased production capacity and the consolidation of their South Carolina operations into one location. Out of the new facility, IFA will produce propeller shafts for its customers which include BMW, Fiat-Chrysler, Ford, General Motors, Mercedes, and Volkswagen.
"We appreciate being part of the growth and success of IFA's North American headquarters in the Charleston Trade Center. The continued partnerships with Frampton Construction and McMillan Pazdan Smith Architecture allowed us to achieve another collaborative and successful project for our client," noted Robert Combs, industrial project director at The Keith Corporation.
This is the third time Frampton Construction has partnered with The Keith Corporation on a Charleston Trade Center project.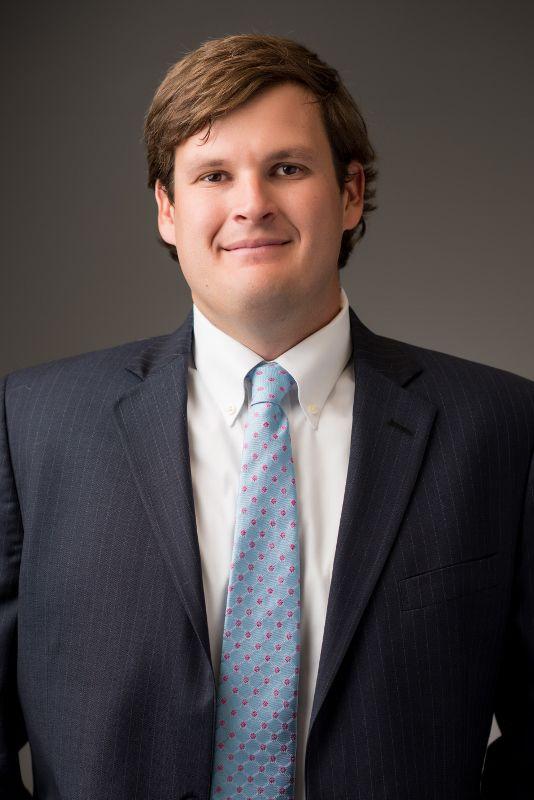 "IFA and The Keith Corporation have been excellent partners, and we're proud of this project and the trust our clients again placed in us to deliver a world class facility. We look forward to seeing IFA's continued growth, and hopefully we'll have the chance to partner with them again," noted Chad Frampton, president and CEO at Frampton Construction.
McMillan Pazdan Smith Architecture completed the design for the project.
For more information about IFA, visit https://ifa-group.com/en/.
For more information about The Keith Corporation, go to www.thekeithcorp.com.
Visit http://frampton.construction/ to learn more about Frampton Construction, LLC.