The Charleston region's newest — and most unique — industrial park is getting a familiar name for its first outside investor.
Exeter Property Group, one of the world's largest industrial real estate developers and property managers, plans to build an 800,000-square-foot warehouse and distribution center on 75 acres at the Camp Hall commerce park in Berkeley County, the company said Wednesday.
The building is considered speculative, meaning no tenants have been lined up to occupy it.
The announcement coincided with a groundbreaking ceremony for the park, described by its developer — state-owned electric utility Santee Cooper — as a next-generation park where people can work and play. The ceremony was held at the park's proposed village center, which will provide workers with the types of service businesses they typically need on a regular basis, such as a gas station, day care, banks, grocery stores and fitness centers.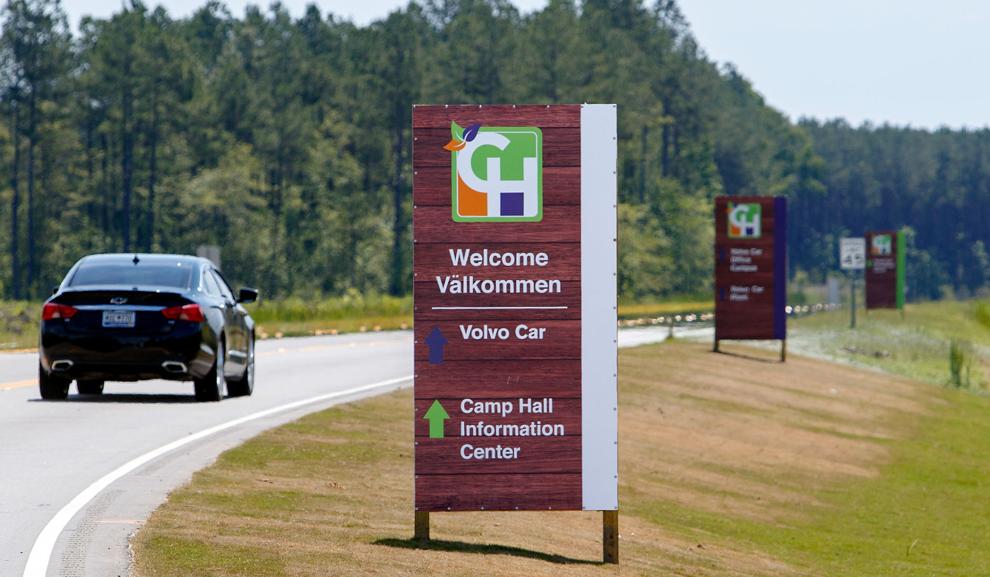 "When we began mapping out Camp Hall ... we asked industrial workers what they wanted most in a workplace," said Santee Cooper board member Stephen Mudge, who is chairman of the Moncks Corner utility's property committee. "They want onsite wellness and health centers, walking trails and places to eat and shop. By planning around a village center with these conveniences, we are building a commerce park unlike any other I've seen."
Conshohocken, Pa.-based Exeter is the first tenant to buy into the park, locating on a tract near the intersection of Fish Road and Volvo Car Drive. This is Exeter's second area property, following its 2016 purchase of a 280,000-square-foot warehouse at the Charleston Regional Business Center on Clements Ferry Road near Daniel Island. Exeter also owns industrial property in the Upstate.
Jim Brogdon, Santee Cooper's interim president and CEO, said Exeter's decision "is a true indication of what a success this project is going to be."
A sales price for Exeter's Camp Hall site and a timeline for its construction was not available Wednesday. An Exeter spokesman could not be reached for comment.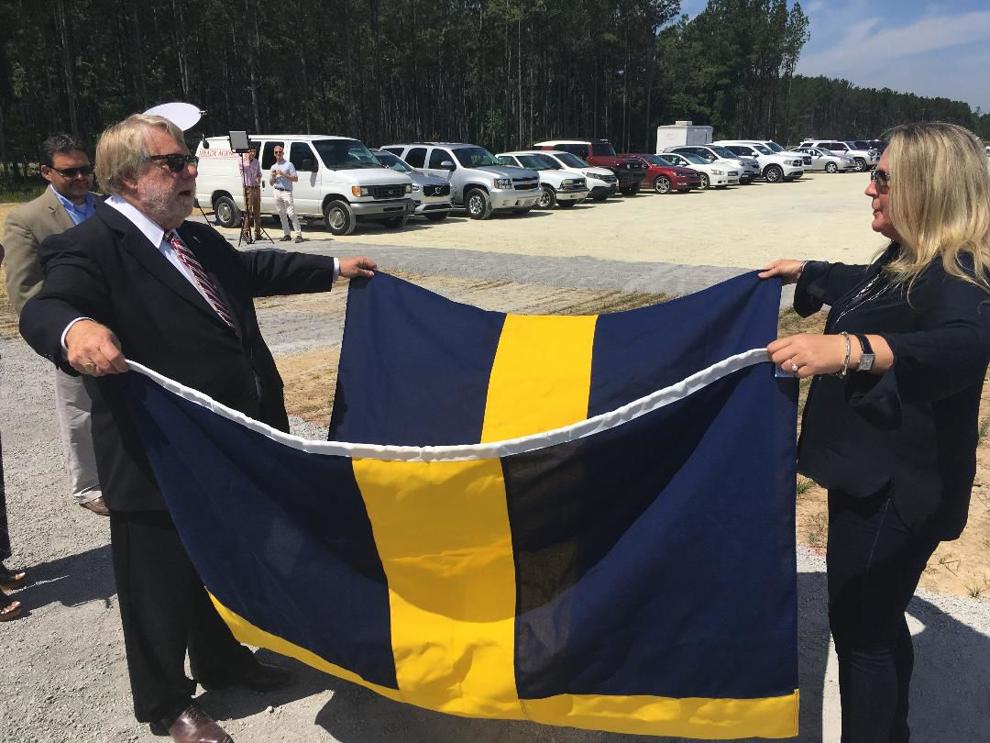 Exeter's building will be near Volvo Cars' new $1.1 billion manufacturing campus that's nearing completion on about 2,800 acres of the Camp Hall tract off Interstate 26 near Ridgeville. The Volvo plant will make a redesigned S60 sedan, which will debut later this month.
Camp Hall's remaining 4,000 acres make up the new commerce park, with about half devoted to industry and the village center and the rest preserved as wetlands or forested areas. The preserved land will feature walkable and bikeable trails open to the public.
Industrial sites range from 7 acres to more than 600 acres, with subdividing possible. The park will be developed over the next 10 to 12 years.
The commerce park combined with recreation and retail is seen as a way to help attract industries that are want to give employees more than a 9-to-5 job. It also is expected to be a draw for workers in a tight labor market. 
"This will allow us to do some things in different ways than we have in the past," said Bobby Hitt, the state's Commerce Secretary. "This is a very significant step forward for South Carolina."
While the park will have the usual amenities important to industry — water, sewer, electricity, natural gas, high-speed Internet, roads and easy access to an interstate and the Port of Charleston — it also will include access to a rail network provided by state-owned Palmetto Railways and CSX Corp.
The $90 million industrial park is projected to have an annual economic impact of $4.8 billion when completed, with roughly 15,000 workers including 4,000 at the Volvo site.