Days after Qatar moved to settle a long-running air travel dispute with the United States, officials with the Arab nation's investment arm met with South Carolina leaders to talk about putting some of the group's billions of dollars in assets into the Palmetto State.
"This is our first visit to South Carolina and I hope it's not going to be the last. I hope our presence here will develop further," Abdullah bin Mohammed Al Thani, chief executive officer of Qatar Investment Authority, told business leaders during a lunch meeting Friday at Boeing Co.'s 787 campus in North Charleston.
Al Thani also met Thursday in Charleston with Gov. Henry McMaster, U.S. Sen. Lindsey Graham and others to discuss potential investments in real estate, infrastructure and other business sectors, although no deals are close to being finalized.
"The objective was to learn more about opportunities in South Carolina and Charleston," said Mohammed Saif Al-Sowaidi, head of the authority's U.S. advisory group. "This gives us a lot of homework for us to prepare to come back in the future."
The meetings follow Qatar's agreement this week to provide greater disclosure of its government-run airline's finances and transactions between the carrier and other state-owned enterprises, such as fuel suppliers. Akbar Al Baker, CEO of Qatar Airways, attended the Boeing event but did not address the dispute or take questions.
The agreement — the first step forward in a disagreement that dates to 2015 — "will ensure a level playing field in the global aviation market," Secretary of State Rex Tillerson said in announcing the deal.
Members of the Qatar delegation that met with South Carolina officials were in Washington, D.C., earlier this week to announce the air travel agreement and discuss potential investments in the U.S. energy sector.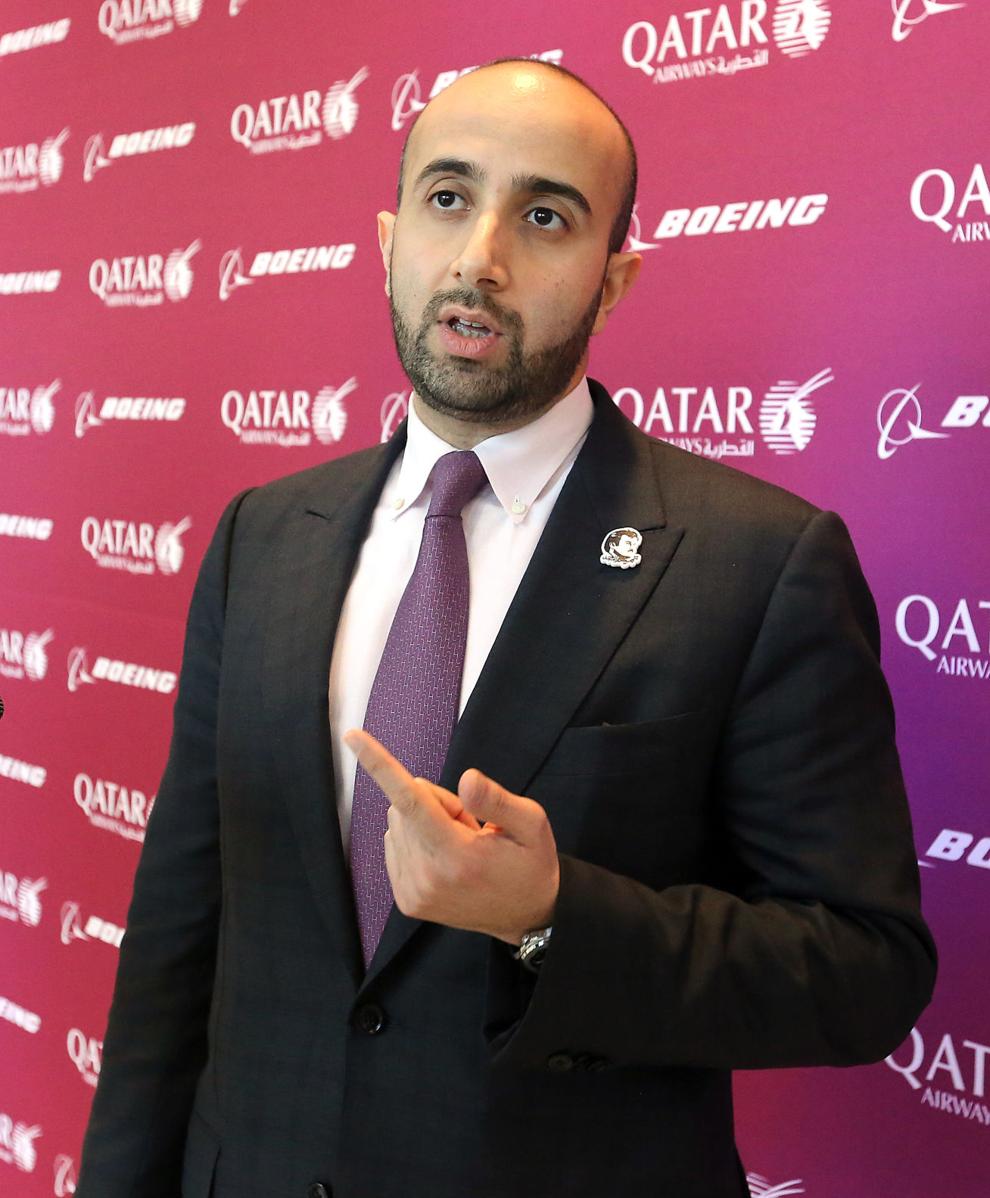 Al-Sowaidi said one of the investment authority's priorities is investing in energy generation and distribution, but did not say what opportunities might exist in South Carolina.
He said the authority is "amazed" with the Charleston region's booming commercial real estate market, efforts to expand the state's port system and the growing number of international companies that have a presence in South Carolina.
"We hope from out of this trip to learn more about the state and to link up with the investment community (and) potential partners," he said.
Qatar established the investment authority in 2005 to diversify the country's oil-generated riches. It now oversees more than $330 billion in assets and has invested in such varied projects as a Hollywood movie studio, the Empire State Building, a French soccer team and the Uber ride-sharing business. The authority has committed to investing $35 billion in the United States over the next five years.
As part of this week's visit, Charleston Mayor John Tecklenburg on Friday signed a declaration of understanding to encourage economic development, cultural and environmental cooperation between Charleston and Doha, Qatar's capital city and the home base of Qatar Airways.
"We are announcing our intent to form deeper, stronger ties with the people of Doha, Qatar, and we look forward to the future our two cities will share," Tecklenburg said in a statement.
Qatar Airways is an important customer for Boeing, with 94 of the aerospace giant's planes in its fleet. Qatar was the first airline in the Middle East to receive a 787 Dreamliner and currently has 30 787-8 jets in its fleet with 30 787-9 planes on order. On the defense side, Boeing was awarded a $6.2 billion contract in December to build 36 F-15 fighters for Qatar's air force.
Boeing — which chose North Charleston for its second 787 campus in 2009, joining an existing one in Everett, Wash. — is one of the Lowcountry's largest employers with about 6,800 workers and contractors. In addition to its Dreamliner facility, the company has a research campus and sites that design and build engine parts for the 737 MAX and interior parts for 787 cabins.