A delegation of Qatari business and government leaders is planning a second trip this year to the Charleston region as part of an effort to scout investment opportunities in the United States.
The group — led by Ahmed bin Jassim bin Mohamed al-Thani, Qatar's minister of economy and commerce — began its business tour last week in Miami. The delegation also plans stops in Charlotte, Washington, D.C., and Raleigh, as well as a visit to South Carolina's Lowcountry that will include this week's RBC Heritage golf tournament on Hilton Head Island.
"Over the past decade, Qatar has cemented its partnership with the U.S. in the form of direct investments, joint ventures and trade deals," al-Thani said in a statement. "These investments have contributed to the creation of countless new opportunities for investors and businessmen from both countries."
The group has not said who it will be meeting with in Charleston and did not identify specific investments it might make in the region.
Executives with the Qatar Investment Authority, a government agency created in 2005 to diversify the country's oil-generated riches, first met with South Carolina leaders in February. The authority has pledged to invest $45 billion in the U.S., with about one-fourth of that amount to go toward new infrastructure projects.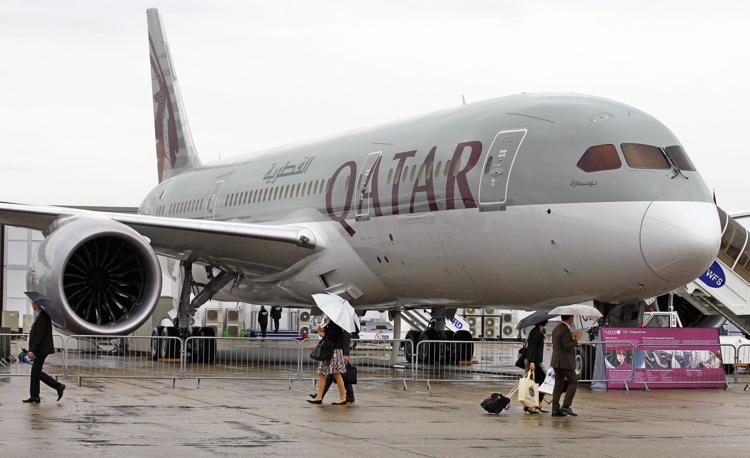 During the February visit with Gov. Henry McMaster, U.S. Sen. Lindsey Graham and others, Qatar officials said they discussed potential investments in real estate and other business sectors, but said no deals are close to being finalized.
"We hope from out of this trip to learn more about the state and to link up with the investment community (and) potential partners," Mohammed Saif al-Sowaidi, head of the authority's U.S. advisory group, said at the time.
The February visit also included a stop at Boeing Co.'s 787 Dreamliner campus in North Charleston, where Qatar officials met with Kevin McAllister, head of Boeing's commercial airplanes division.
Qatar is an important customer for Boeing, with 94 of the aerospace giant's planes in its fleet. Qatar's state-run airline has ordered 60 Dreamliners.