One of the nation's top-ranked grocery chains is adding to its presence in the Charleston region.
Florida-based Publix confirmed it signed a lease to build a new store at Clements Ferry Road and and Point Hope Parkway in the developing 9,000-acre Cainhoy Plantation, where more than 45,000 residents could one day call home in a rapidly developing part of lower Berkeley County.
A company spokeswoman said details about an opening date or store size had not been decided, but a document filed with the City of Charleston earlier this year puts the store at 48,000 square feet as part of a new 80,000-square-foot shopping center called Point Hope Commons. The 12.1-acre site is at the entrance to the new Philip Simmons Elementary and Middle schools.
Publix recently announced plans to open a new store at 1411 Folly Road on James Island. The grocer also plans to open a store next year in the WestEdge development taking shape at Spring Street and Lockwood Boulevard on the Charleston peninsula.
Publix currently operates 10 stores in the Charleston region.
New threads
A pair of new apparel shops is coming to Mount Pleasant Towne Centre, one of them temporarily.
North Carolina-based Vestique, which had a shop on King Street in downtown Charleston for a while, plans to open a women's clothing and accessories store between Zoe's Kitchen and Soft Surroundings by mid-October.
Vestique has two other South Carolina stores in Columbia and Greenville.
Also, yoga-focused, athletic-wear chain Lululemon plans to open a pop-up shop Oct. 1 to Jan. 31, 2018. The exact location has not been announced. There are three or four small, empty spaces in the shopping center, according to the retail destination's website.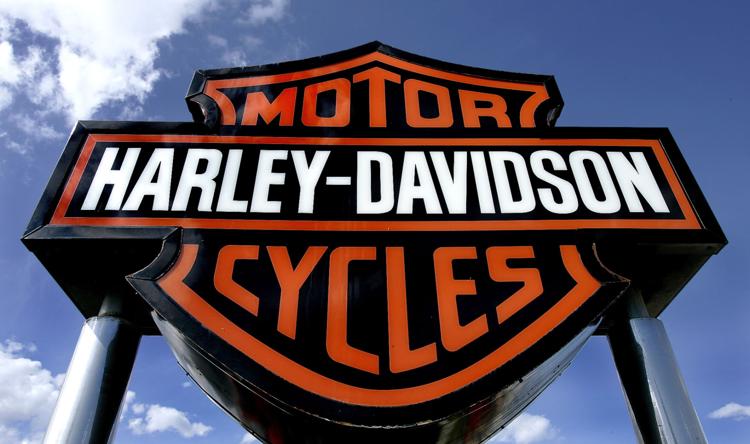 Vroom!
Harley-Davidson will snip the ribbon on its new Lowcountry store at 9 a.m. Friday at 386 E. 5th North St. in Summerville.
The motorcycle dealer also operates a shop at 4707 Dorchester Road in North Charleston.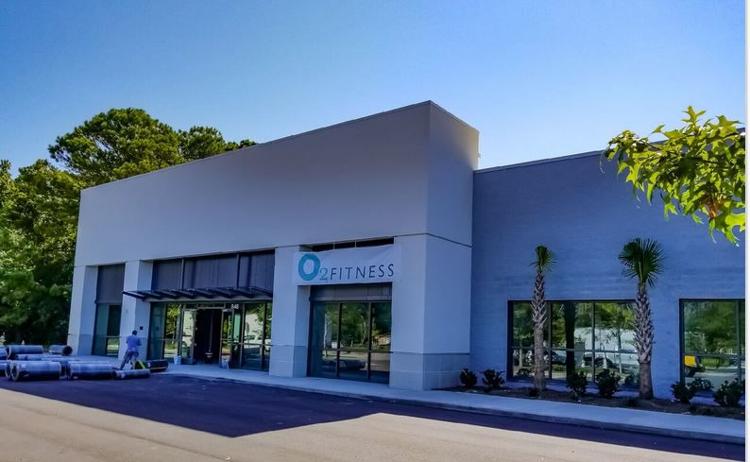 Keeping fit
The Charleston area's newest fitness club is set to open next month on James Island.
O2 Fitness will welcome clients Oct. 1. The grand opening of the 28,000-square-foot gym is set for Oct. 21 at 848 Folly Road beside Super Bi-Lo grocery store.
The North Carolina-based brand operates 11 other fitness centers throughout the Charleston region.
Relocated
A 5-year-old Charleston-area thrift shop has expanded into a new location.
Port City Thrift & Resale recently signed a five-year lease for a 10,000-square-foot building at 1420 Red Bank Road in Goose Creek.
The shop previously was located in a 4,000-square-foot building in Ladson.
The shop offers hand-picked used furniture, home decor, kitchen items, some collectibles and antiques and other odds and ends. It does not sell toys, tools, clothes or baby items.
Last chapter
A Summerville bookstore is entering its last chapter.
After 12 years in business, Here Be Books & Games at 4650 Ladson Road in Oakbrook Plaza Shopping Center in Summerville will close by Sept. 30.
Operators Tim and Tina McDuffie said they can't afford a rent increase on their space that kicked in after the shopping center changed hands. They have been looking for another site but have been unable to locate one they can afford.
The majority of the store's books are marked down 50 percent, and games have been reduced by 10 percent to 50 percent. A board game auction is set for the shop's final day.
Shopkeepers will remain online at https://herebebooksandgames.com.
Pet project
The Dog Wash, Charleston's first do-it-yourself doggie bath, will open Friday at 148 Line St. on the peninsula.
To celebrate, the business will host a grand opening party from 6-9 p.m. with a food truck, nail trims, live music, gourmet human and dog treats and other offerings. Proceeds will be donated to Pet Helpers, which will have an adoption table as well.
Owned by Carrie Montgomery, the 1,000-square-foot shop also offers collars, leashes and treats for canines and their owners. It's open Tuesday through Sunday and by appointment on Monday.
Dropping anchor
The Charleston Boat Expo and Sale sails into the Charleston Harbor Marina Sept. 29-Oct. 1.
Presented by MarineMax Hall Marine Charleston, boats and yachts of all sizes will be on display.
The event at 20 Patriots Point Road in Mount Pleasant will run noon to 6 p.m. Sept. 29, 10 a.m. to 6 p.m. Sept. 30, and 11 a.m. to 5 p.m. Oct. 1. Admission is free.
Reservations for boat tours are recommended. For more information or to make an appointment call 843-747-1889 or go to http://bit.ly/2eGKaYM.
Short-term stay
Spirit Halloween Superstores recently leased 8,450 square feet in Center Oak Plaza at 1119 Johnnie Dodds Blvd. in Mount Pleasant, according to commercial real estate firm Avison Young. Leases for seasonal "pop-up" stores are usually short term and for Halloween merchants typically expire after Oct. 31.