The signs are up, but the opening date of Charleston's new Publix grocery store is, well, not yet public.
In fact, it's well past the original expiration date. 
Two years ago, the developers of the store in the ground floor of the new 10 WestEdge building at Lockwood Boulevard and Spring Street announced that the peninsula's third full-service supermarket would open in October 2018.
That was then.
Mother Nature is likely responsible for at least some of the delays in the form of two disruptive hurricanes and a crippling January 2018 ice-and-snow event that shut down the economy for days.
Last week, crews were still busily upfitting the high-profile building near the Ashley River and the city's medical district.
The contractor and a Publix representative said they weren't ready to make an official announcement on the timing of the supermarket's opening, which appears will be pushed to early 2019.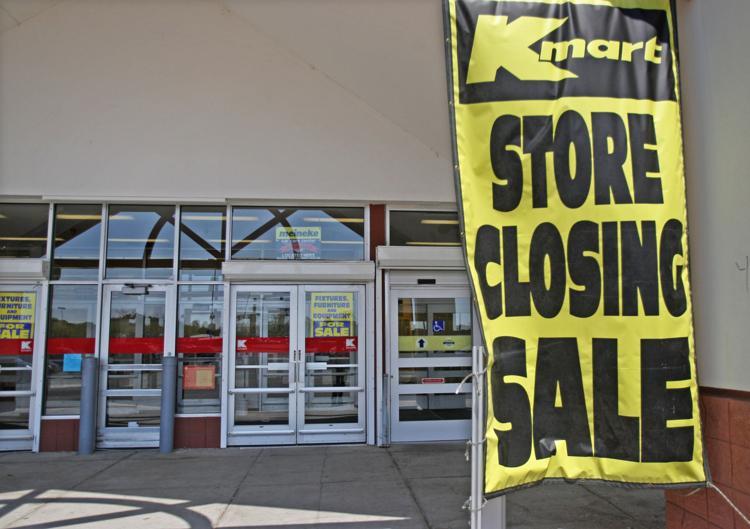 Forward progress?
Sears Holdings has placed four South Carolina stores among its "Go Forward" sites, but precisely how far they'll go in the future is anything but certain.
The financially hobbled parent of Sears and Kmart recently disclosed 505 U.S. locations it plans to sell to the highest bidder to raise money under the bankrupt retailer's proposed restructuring.
The court document shows stores in Greenville, Lexington, Sumter and West Columbia will be included in the auction. All four are occupied by Kmart.
Sears Holding announced it's putting the real estate on the block last week, more than a month after it filed for bankruptcy protection.
Longtime company investor and former CEO Edward Lampert and his ESL hedge fund are expected to use the money they claim to be owed to submit a cashless offer known as a "credit bid" to try and buy the properties. Competing buyers can seek to up the ante once the floor price is established.
Sears already has sold off valuable assets and shuttered about 1,700 retail locations since 2008 in an effort to stay afloat. The casualties include every Kmart and both full-line namesake department stores in the Charleston area.
Elsewhere in South Carolina, Sears Holdings shows 22 locations on its website, including some independently owned merchandisers. That number is set to drop to 19: The Kmart stores in Mauldin and Rock Hill, along with the Sears in Rock Hill, are going dark by the end of the year.
Wednesday is the first deadline for bidders to indicate whether they plan to participate in the auction of the 505 "Go Forward" stores and other Sears-owned assets. The next key court hearing is Jan. 11.
"A store on this list does not necessarily mean that it will not be closed/liquidated in the near future — only that it is up for sale," according to an analysis of the proposal posted last week on the financial website Seeking Alpha.
Aloha air
Travelers looking for a slice of paradise in the 50th state can choose a new way to get away to their destination from Charleston International. 
An expanded codeshare agreement between Hawaiian Airlines and JetBlue will allow passengers from certain airports, including Charleston's, to book flights from Boston to Honolulu through JetBlue. 
The offer takes effect April 5, when the Aloha State carrier is set to launch nonstop service five days a week between Daniel K. Inouye International Airport on the island of Oahu and Beantown's Logan Airport. Loyalty members for Hawaiian and JetBlue can earn and redeem points or miles on either airline.
In addition to Charleston, the codeshare deal extends to almost two dozen other airports in the eastern U.S., including Savannah and Raleigh-Durham.
Local travelers already have several options to jet from the Holy City to Honolulu, and several airlines offer slightly less expensive fare options than the JetBlue-Hawaiian offering, according to an online search last week.
For example, they can fly American Airlines to Dallas/Fort Worth International Airport to then direct to Honolulu. Delta, Charleston's largest carrier, offers nonstop service to the islands from its main hub at Hartsfield–Jackson Atlanta International Airport.
And the travel times from the two Sunbelt cities are quicker, as well. The Boston-Honolulu leg runs about 11 hours and 40 minutes. The same flight takes less than 9 hours from Dallas/Fort Worth and just shy of 10½ hours from Atlanta.
Park place
A bigger factory means additional employees, so Mercedes-Banz Vans — which recently completed a $500 million expansion of its North Charleston campus — is adding parking spaces for the roughly 1,100 workers who'll be building Sprinter utility vehicles once full production starts in 2021.
General contractor Samet Corp. has filed a project commencement notice with Charleston County stating its plans to build 750 parking spots on about four acres at the van plant.
Alyssa Bean, spokeswoman for the German automaker, said the parking area is another phase in the ongoing expansion "in alignment with the ramp up of additional shifts, so that we can continuously meet the needs of our growing MBV family."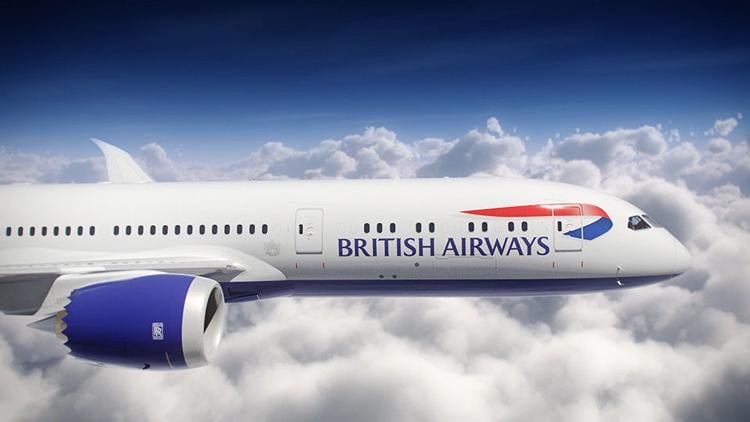 Fleet overhaul
If you were hoping to hitch a ride on one of Boeing Co.'s 767 commercial jets when British Airways begins service next spring between Charleston International and London's Heathrow Airport, you're too late.
After nearly 30 years of flying the wide-body workhorse, the U.K. carrier retired the last 767 in its fleet on Nov. 25 following a round trip from London to Cyprus. The carrier is replacing its 767s with new 787 Dreamliner jets built at Boeing's North Charleston campus and in Everett, Wash. In fact, the airline has already taken delivery of 30 787s.
"The 767 has been a brilliant part of our fleet, flying some of our most popular routes and giving customers what was an industry-leading service in its time," Al Bridger, director of flight operations for British Airways, said in a statement. "It's fitting that as the final 767 leaves the fleet, we take our 30th delivery of another industry-leading aircraft, the 787, which offers customers an exceptional experience in the sky."
The 767 started out as British Airways go-to plane for long-haul flights, but recently had been used on shorter routes including some within the United Kingdom.
British Airways announced in October that it will begin nonstop routes between the Charleston airport and London beginning April 4. The Thursday and Sunday service will continue through Oct. 24, 2019. 
The 787-8s that will be used on the eight- to nine-hour flights seat 214 people in three classes. The cabins will include 154 economy seats, 25 premium economy and 35 business-class seats.
Chemical reactions
A specialty chemical manufactured only in the Lowcountry can claim to be No. 1.
In mid-2016, President Barack Obama signed into law an amendment to the Toxic Substances Control Act. The change required the Environmental Protection Agency to take another look at certain U.S-made chemicals to determine if they present an unreasonable risk of injury to human health or the environment.
The initial list of 10 that are coming under new scrutiny includes an arcane substance called Pigment Violet 29, or PV29, which is used primarily as an additive for industrial dyes and paints. It's also the subject of the very first draft risk evaluation released by the EPA. It was announced in the Federal Register on Nov. 15.
In the U.S. at least, the only manufacturer of PV29 is the Sun Chemical Corp. plant in the Bushy Park area of Goose Creek, according to federal filings. The New Jersey-based, Dutch-owned company churned out 650,000 pounds of the substance annually between 2012 and 2016 at its Berkeley County manufacturing site, according to data filed with the EPA. No PV29 imports have been reported to U.S. Customs since 2011.
The EPA's preliminary conclusion based on "reasonably available data" was good news for the Bushy Park Road plant, which Sun bought from Bayer Corp. in 2002. The agency found that the chemical "does not present an unreasonable risk of injury to human health or the environment" including plant workers who make it "and other subpopulations who may be particularly susceptible because of conditions under which PV29 is used," according to a report on ehsdailyadvisor.blr.com, a website geared at environmental, health and safety professionals.
The re-review of PV29 isn't entirely closed. A group of 17 scientists, academics and clinicians have chimed in, saying in a letter that the EPA should request additional data, including ties between exposure to the chemical and cancer, neurotoxicity and other potential health dangers. The EPA's public comment period ends Jan. 14.