A grocery store in a Daniel Island shopping center that changed hands in 2016 plans to expand and undergo a makeover.
Publix Super Markets is asking the city of Charleston's Design Review Board to approve a major addition and renovation of the supermarket at 162 Seven Farms Drive. The expansion is proposed on the left side of the grocery store near Island Park Drive and will nearly double the size of the supermarket.
The Florida-based grocer bought the 5-acre, 68,688-square-foot Daniel Island Town Center it anchors for $13.825 million in early 2016.
The board will take up the request Oct. 16.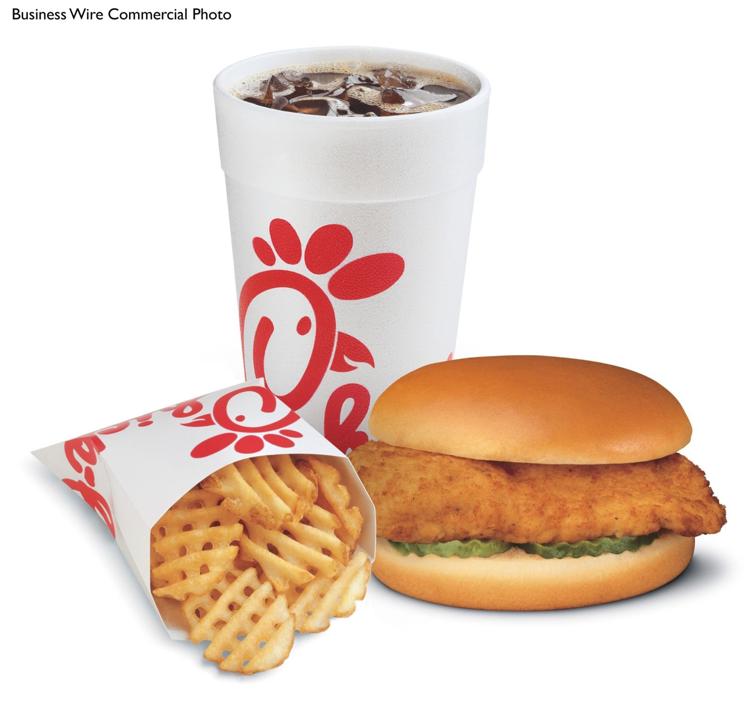 Eat more chicken
The long lines of vehicles at a popular chicken sandwich restaurant in Mount Pleasant could return by late next week when an extensive makeover is set to wrap up.
Chick-fil-A at 1024 Johnnie Dodds Blvd. is in the throes of its last bit of renovation and expansion after closing in late August. The perimeter fencing came down over the weekend.
Restaurant operator Josh Malone hasn't set a date for the reopening, but he believes it will be sometime next week.
Malone expanded the rear of the fast-food chicken sandwich shop by adding new space for refrigerators and coolers, replacing a temporary structure. He also realigned kitchen equipment to streamline operations.
The work is meant to meet the increasing demand at the 24-year-old site, where motorists often snake around the building and into the street at the double lane drive-through during meal time.
Malone also plans to build another Chick-fil-A on Long Point Road in Mount Pleasant. Construction could start in about a month or so with completion by next spring, he said.
The East Cooper community is served by another Chick-fil-A at the Market at Oakland Shopping Center in the town's northern end.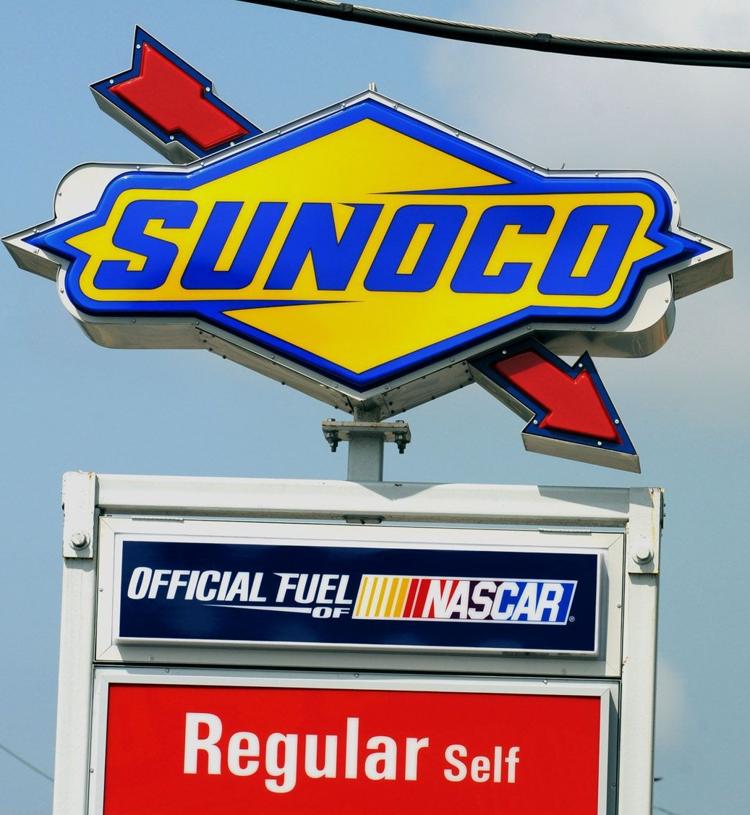 Convenient sips
Convenience store giant 7-Eleven Inc. is moving ahead with its rebranding of several Sunoco gas stations and affiliated APlus stores it acquired earlier this year in a $3.3 billion deal.
The Texas-based retailer is seeking approval from the South Carolina Department of Revenue for the sale and off-premises consumption of beer and wine at 18 stores in the Charleston region. 7-Eleven bought 1,108 stores along the East Coast and Texas in April.
Sunoco and APlus stores in the alcohol application include those on James Island at 2019 Maybank Highway and 737 Folly Road; in West Ashley at 1984 Sam Rittenberg Blvd. and 1880 Ashley River Road; and in Mount Pleasant at 2978 N. Highway 17, 1265 Ben Sawyer Blvd., 1515 N. Highway 17 and 1683 N. Highway 17.
Also included are stores in North Charleston at 3564 W. Montague Ave., 6800 Rivers Ave., 6855 Dorchester Road, 4390 Dorchester Road, 8945 University Blvd., 5710 Rivers Ave. and 2704 Ashley Phosphate Road; in Ladson at 9488 Highway 78 and 3752 Ladson Road; and in Goose Creek at 608 Red Bank Road.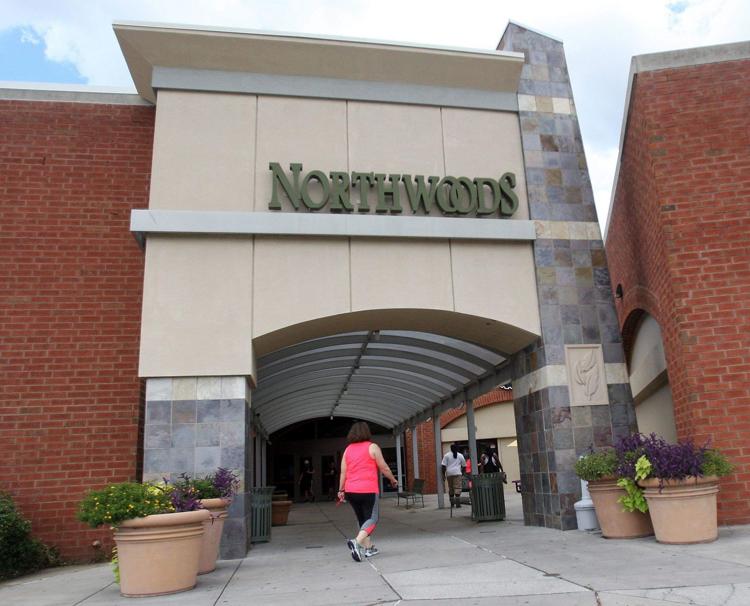 Closed on Thanksgiving
For the second consecutive year, one of the Charleston region's leading shopping centers is following the lead of many national retailers and closing on Thanksgiving Day.
The owners of Northwoods Mall, Tennessee-based CBL Properties, announced Wednesday the North Charleston retail destination will be closed during the holiday, but will open at 6 a.m. on Black Friday, Nov. 24.
The mall owner will close all of its regional shopping centers on Thanksgiving Day.
"The support that we received last year when we made this decision was overwhelmingly positive," said Stephen Lebovitz, president and CEO of CBL Properties of Chattanooga. "It is based on this feedback from our retail partners, employees of CBL and retailers at our properties, as well as the customers in our markets that we made the decision to again close our centers on Thanksgiving Day."
Department stores, movie theaters, restaurants and retailers with exterior mall entrances at CBL Properties-owned centers will have the option to open their stores on Thanksgiving Day.
Cleaning up
A wave of new car washes is being proposed for West Ashley.
Tennessee-based Time to Shine Inc. is asking the city's Design Review Board to sign off on plans for car washes at 1114 Sam Rittenberg Blvd., former site of Cisco's Cafe, and 2209 Savannah Highway, the current site of AmFlag Automotive gas station.
Also seeking city approval is motor club AAA for a Fins Car Wash at 1109 Savannah Highway. The site currently houses El Dorado Mexican Restaurant and Lyerly's Cleaners. The two existing businesses plan to relocate.
Driving in
A new dealership for collector and classic cars and modern enthusiast vehicles is on the way to James Island.
Jack Handegan III plans to open a 3,000-square-foot showroom called Handsome Motors at 1750 Signal Point Road on Nov. 1. It will be open by appointment only through handsomemotors.com.
Plugging in
Summerville residents have a new battery and light bulb store.
Batteries Plus Bulbs opened this week at 1216 N. Main St. It offers nearly 60,000 different types of batteries, light bulbs and related products. It's the 12th location for owner Bates Kennedy.
Branching out
A Columbia-based taqueria and bar now has a presence in greater Charleston.
Cantina 76 is now open in Freshfields Village Shopping Center on Kiawah Island. It's the fourth location for the chain, all in South Carolina. The restaurant features Mexican-inspired food and beverages.
A product of owners Jeb Babcock, Chad Elsey, Rob Ward and Craig Wyatt, the new dining option offers indoor, patio and bar seating. It has two locations in Columbia and another in Greenville.
"Freshfields Village is a beautiful and thriving district," said Ward, co-owner of Cantina 76. "We think the upbeat yet casual atmosphere at Cantina 76 will make a smooth transition into the area."
Cantina 76 at 219 Farm Lake View is open for lunch and dinner seven days a week, opening at 11 a.m.
Fright nights
Citadel Mall is adding a bit of seasonal fright to draw in customers.
The West Ashley shopping center will offer Charleston Screams, an indoor haunted house on Fridays and Saturdays starting Friday and on Halloween night.
Price for the 5-9 p.m. event is $10 per person with 10 percent of the proceeds going to MUSC Shawn Jenkins Children's Hospital. The scary attraction is recommended for ages 10 and up. A special trick-or-treat event is set for 5-7 p.m. Oct. 31. It will feature family-friendly characters and free candy.
For more information, go to www.charlestonscreams.com.
Book it
That Big Book Sale returns this weekend.
Sponsored by Charleston Friends of the Library, the fundraiser for Charleston County Library System will be at the Omar Shrine Auditorium at 176 Patriots Point Road in Mount Pleasant.
More than 60,000 books, DVDs, CDs, audio books, sheet music and maps will be on sale with prices starting at 50 cents.
The sale runs 9 a.m. to 7 p.m. Friday, 9 a.m. to 5 p.m. Saturday and 10 a.m. to 3 p.m. Sunday. Admission is free, and items will be half-priced on the last day.
Customers are encouraged to bring their own bags to the event. Plastic bags will no longer be used. Paper bags will be on sale for 25 cents.