Mount Pleasant's plastic bag ban starts April 16, but one large grocery chain has already ditched the ubiquitous disposable sacks and at least one other will follow suit by next week.
The checkout counters at Harris Teeter's six stores in the town went plastic-free earlier this week. The three Publix supermarkets will stop offering plastic bags next week.
"The Town of Mount Pleasant has passed and is enforcing an ordinance banning the use of 'single-use' plastic bags," Publix spokeswoman Kimberly Reynolds said Wednesday. "We will continue to encourage the use of reusable bags and transition to paper bags during checkout in our Mount Pleasant stores."
A Harris Teeter spokeswoman said all of its stores in the East Cooper town are now "100 percent complete" with the switch from plastic to either paper or reusable tote bags that shoppers can buy.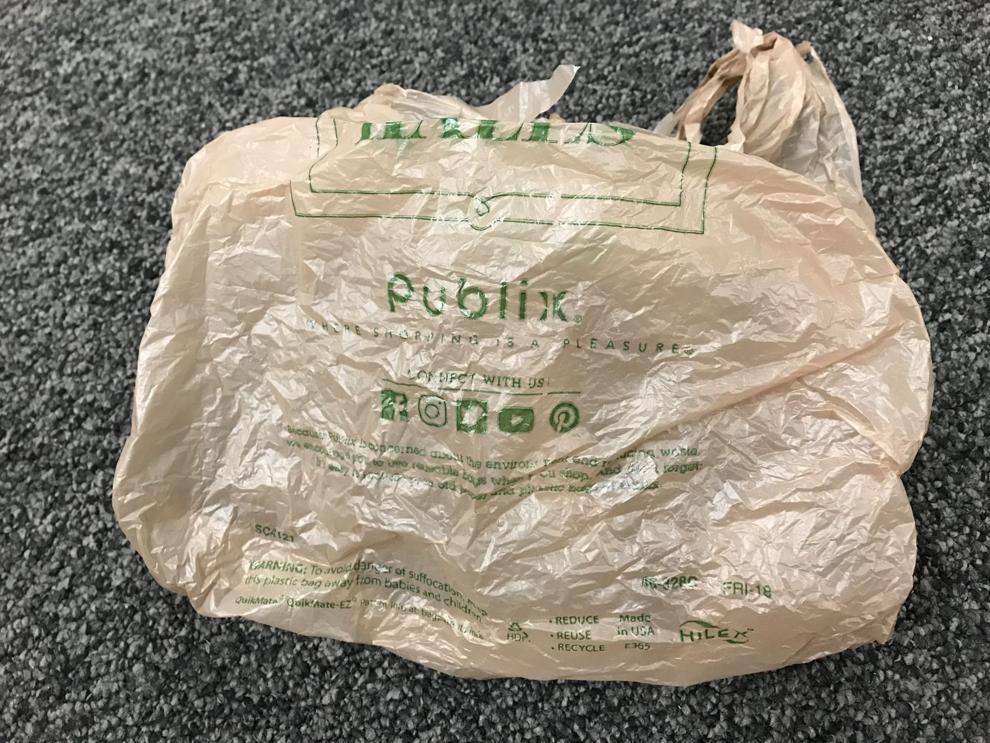 Last April, the state's fourth largest municipality passed the "Environmentally Acceptable Packaging and Products" ordinance banning carry-out, single-use plastic bags and most foam containers. It gave businesses one year to comply and later added plastic straws to the list of outlawed items.
"The momentum to minimize single-use plastic in our business community is strong," business development manager John Holladay said on the town's website. "With our local economy and recreation being so dependent on our environment and waterways, we urge our businesses to "Be the Solution, Stop the Pollution."
The rules, versions of which have been adopted in many coastal communities to protect marine life, are aimed at keeping plastic and foam materials from fouling creeks, marshes and the ocean.
Businesses found to be in violation once the Mount Pleasant policy takes effect will be issued a written warning by police officers. 
After that, a fine up to $200 for the first violation will be levied, followed by a $350 fine for a second violation within 12 months and $500 for each additional violation during the same time period.
The town can also suspend or revoke a business license for repeat violators.
Retail giant Walmart intends to adhere to the new policy at its two Mount Pleasant stores by the deadline.
"Walmart will continue to comply with the laws in the markets where we operate and remains active in our collaborative efforts of working with retailers, suppliers, customers, policymakers and other stakeholders to reduce plastic waste," spokesman Phil Keene said.
The other major grocery chains in Mount Pleasant — Whole Foods Market, Trader Joe's, Lowes Foods and Aldi — don't offer plastic bags.
Note: This story has been updated from a previous version.