Details about product recalls can be found in most cases at cpsc.gov. For automobile-related recalls, go to nhtsa.gov.
Ford trucks, SUVs
Ford is recalling about 350,000 trucks and SUVs in the U.S., Canada and Mexico because they might be in a different gear than the one shown on the shift indicator.
The recall covers the 2018 F-150 pickup and Expedition large SUV with 10-speed automatic transmissions. Also covered are 2018 F-650 and F-750 trucks with six-speed transmissions. The F-150 is the top-selling vehicle in the U.S.
Ford says that on some vehicles, a clip that locks the gear shift cable to the transmission might come loose. The company says a driver might be able to shift into park and remove the key while the transmission is in another gear, allowing unintended movement. That can increase the risk of a crash.
Ford says it knows of one crash and one injury because of the problem.
Owners will be notified the week of April 16. Dealers will make sure the clip was installed correctly and secure it if needed.
Hair dryers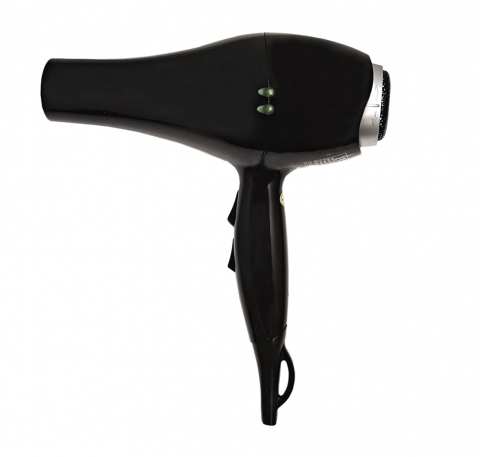 About 73,000 Ionic Pro 2000 and 2000W hand-held hair dryers sold under the ISO Beauty and Proliss brand names. The bottom rear of the dryers has "ISO" or "Proliss" printed and model number HD-1820. They were sold in the following colors: black, white, white pearl, peacock, white zebra, pink leopard, blue, and giraffe.
The cord can become brittle near the base of the dryer, posing burn hazards. There have been at least 35 reports of the dryers sparking or smoking, including two reports of flames coming from the dryers and three reported burn injuries to hands or fingers.
Details: call 800-490-5919 from 10 a.m.-midnight weekdays or go to isobeauty.com.
Battery packs
About 5,800 Panasonic lithium-ion battery packs for the following Fujitsu notebook computers and workstations: CELSIUS H720, LIFEBOOK E752, E733, E743, E753, P702, P772, S710, S752, S762, T732, T734, and T902. Recalled battery pack product numbers are CP556150-03, CP579060-01 and CP629458-03. The product and serial numbers are printed on a white sticker on the battery. They were sold at www.shopfujitsu.com from July 2012-December 2017.
The battery packs can overheat, posing burn and fire hazards to consumers. There has been at least one report of a fire.
Details: call 800-835-4878 from 8 a.m.-8 p.m. weekdays or go to http://www.Fujitsu.com/us.
Chairs
About 2,800 Popping Pitch model rolling chairs. The chair is upholstered in fabric and was sold in five colors: Red (model #: 103772), Blue (model #: 103767), Dark Gray (model #: 103769), Khaki (model #: 103771), and Dark Blue (model #: 103768). The chairs have a chrome-plated base, five roller wheels and are about 33 inches tall and 25.5 inches wide. The Poppin logo and model number are on the seat plate underneath the chair. They were sold at Poppin showrooms nationwide and at www.poppin.com from March 2016-September 2017.
The seat plate can break and detach from the seat base, posing a fall hazard. There have been at least five reports of the seat plate mechanism detaching from the seat base. No injuries have been reported.
Details: call 888-676-7746 from 9 a.m.-5 p.m. weekdays; email retrofits@poppin.com; go to www.poppin.com.
Tractors
About 600 John Deere model 2025R compact utility tractors. They are green and yellow with "John Deere" and the model number on the hood. The serial number is on the right side of the frame by the front right tire. The serial numbers of the affected tractors are within the following range: 1LV2025R×HJ100101 - 101005. They were sold at John Deere dealers nationwide from July 2017-October 2017.
The brakes can fail, posing crash and injury hazards. No incidents have been reported.
Details: call 800-537-8233 from 8 a.m.-6 p.m. weekdays and 9 a.m.-3 p.m. on Saturdays or go to www.deere.com.
Blinds
About 550 custom-made Luminette privacy sheer blinds and other branded and generic sheer blinds with the combination wand cord sold in white. The Hunter Douglas logo is printed on the end of the wand of the Luminette brand sheer blinds. The alternative brand and generic sheers do not have a logo. The cord/wand is unique to this product. They were sold at Budget Blinds, Hunter Douglas dealers, JC Penney and Lowe's stores nationwide from January 2017-March 2017. The product was also sold under the following other brands and names: Allen + Roth Vertical Sheers, Alta Shadings, Budget Blinds Enlightened Style Shadings, Comfortex Vertical Sheer Shadings, Luxaflex, MyBlinds Shadings, Smith & Noble, Vertical Sheer Shadings by Turnils, Unique Wholesale, United Supply, Century, Oxford House, or Matisse, and Vista Shadings.
The cord restraints can break, posing a strangulation hazard to children. There have been at least 11 reports of broken or cracked cord restraints. No injuries have been reported.
Details: call 800-997-2389 from 9 a.m.-8 p.m. weekdays or go to www.hunterdouglas.com.