Do not despair, doughnut aficionados. Plans for a proposed Krispy Kreme restaurant in North Charleston are still cooking.
The developer hasn't started construction yet because he's trying to decide whether to build a standalone shop or include it in a strip center with other stores on Ladson Road, according to Will Sherrod of the commercial real estate firm Lee & Associates, which is handling the property.
Word of the developer's intent to continue with the project comes eight months after City Councilman Ron Brinson announced to his constituents the North Carolina-based chain would probably open by early 2018 since permits were in hand and land clearing had taken place.
The site beside fast-food chicken restaurant Bojangles at Palmetto Commerce Parkway remains vacant.
Krispy Kreme's return to North Charleston would come after a 17-year absence. It once operated on Ashley Phosphate Road, a site that was displaced in 2001 by a road project.
The chain famous for its airy "Original Glazed" doughnut has had a retail presence in the region since 1951, when it opened at 531 Meeting St. on the peninsula. Several other locations came and went.
The North Carolina company's only other Charleston-area retail store is on Savannah Highway in West Ashley.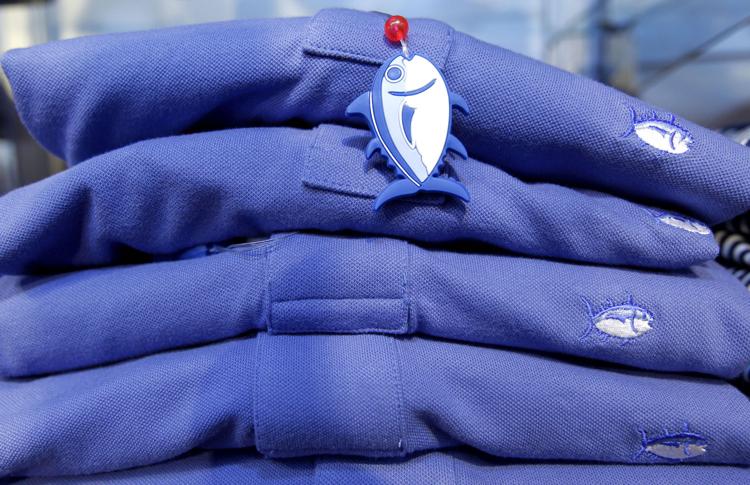 Branching out
An Upstate apparel retailer is expanding its Lowcountry footprint.
Greenville-based Southern Tide is teaming up with century-old merchant M. Dumas & Sons on King Street to open a signature store in Mount Pleasant Towne Centre. Dumas will own and operate the shop.
The 2,104-square-foot shop will be in the former Teal space on Belk Drive. It's expected to open by May.
Southern Tide, owned by Atlanta-based Oxford Industries, operates seven stores in South Carolina, North Carolina, Florida and Illinois, including one in Freshfields Village on Kiawah Island.
It's also opening five other stores in Connecticut and Massachusetts. All of the shops will carry Southern-themed clothing along with curated selections of compatible brands. Southern Tide's clothing is sold is more than 750 specialty stores in 45 states.
Serving again
A Summerville sandwich shop is reopening after moving to make way for a shopping center face-lift.
Philly's Cheesesteaks at 10040 Dorchester Road will reopen at 11 a.m. Friday in the Lowes Foods-anchored Oakbrook Station Shopping Center. The restaurant previously was around the corner, just a few doors down.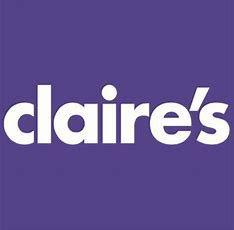 Restructuring
Claire's, the ubiquitous shopping mall chain that has pierced the ears of millions of teenagers over several decades, filed for bankruptcy protection this week.
The company said its jewelry and accessories stores, including five in the Charleston area, will remain open as it restructures its debt.
Claire's is just the latest retailer to seek shelter from creditors by filing for bankruptcy, closing stores or going out of business entirely.
Toys R Us announced last week that it would close or sell all of its stores after filing for bankruptcy protection last year.
Also, Bi-Lo's parent company announced it will shutter 94 supermarkets, including 19 in South Carolina and four in the Charleston area, as part of its court-supervised financial restructuring.
Claire's is based in Hoffman Estates, Ill. The retailer said it has pierced more than 100 million ears since it began offering the service 40 years ago. The company was founded in the 1960s and is privately held.
Claire's said it is "confident" it will emerge from bankruptcy protection in September, having reduced its debt by nearly $2 billion. It said it can compete with the shift to online shopping, arguing that its "iconic ear piercing services are unmatched and cannot be replicated online."
Locally, the chain has stores at Azalea Square, Citadel Mall, Mount Pleasant Towne Center, Northwoods Mall and Tanger Outlets.
Accessorizing
Citadel Mall shoppers will find a new store in the West Ashley retail center.
StyleDwell Boutique is now open in a 4,200-square-foot shop near the Belk wing. The store specializes in trendy apparel and home decor. It also focuses on locally owned artisans for ladies' jewelry and art.
What's cooking?
Another new restaurant is now catering to West Ashley's tastes.
Offering wings, fries and sides, Dallas-based Wingstop celebrated its grand opening over the weekend in an outparcel at Ashley Landing Shopping Center. It's beside the recently opened Famous Toastery breakfast-and-lunch restaurant. Look for it at 1319 Sam Rittenberg Blvd. It's open every day 11 a.m. to midnight. Jeff Norwood is the owner.
Wingstop offers another location on Rivers Avenue in North Charleston.
Cleaning up
The Refuel station at Market at Oakland Shopping Center in Mount Pleasant hopes to add a car wash at 51 Ironclad Alley. The town's Commercial Design Review Board will consider preliminary approval of the site, landscape and architecture March 28.
Monthly market
A Mount Pleasant retailer will kick off its monthly Sunday Flea + Farmers Market this weekend at its North Charleston warehouse.
Furniture and accessories shop Celadon will host the event, featuring more than 65 Charleston-area artisans and vendors, at 2221 Noisette Blvd. on the former Navy base. The event will include food and beverage vendors, children's activities, fresh produce, live music and free beer. It runs from 10 a.m. to 2 p.m. the last Sunday of each month through December.
Celadon's outlet and warehouse will offer 20 percent off during the event. All profits from vendor sales go directly to vendors.