A Charleston-area pizza restaurant is among three new retail projects slated for Mount Pleasant while a new wine bar is coming to Daniel Island.
Paisano's Pizza Grill is looking to locate a third local pizzeria in a proposed new structure in the Publix-anchored Queensborough Shopping Center off Johnnie Dodds and Anna Knapp boulevards. The firm offers other local eateries on James Island and in West Ashley.
The restaurant will take up most of a 5,000-square-foot building to be built on a vacant parcel next to Supercuts hair salon, where Pizza Hut once operated until it closed three years ago this month. The rest of the structure will house a separate retail shop. Parking is designed in the rear, according to plans submitted to the town.
Also set to be built is a 5,000-square-foot building on a corner parcel in the yet-to-be-developed Publix GreenWise supermarket-anchored Indigo Square Shopping Center on Johnnie Dodds Boulevard. A tenant has not been announced for the structure slated to be built near Olive Branch AME Church.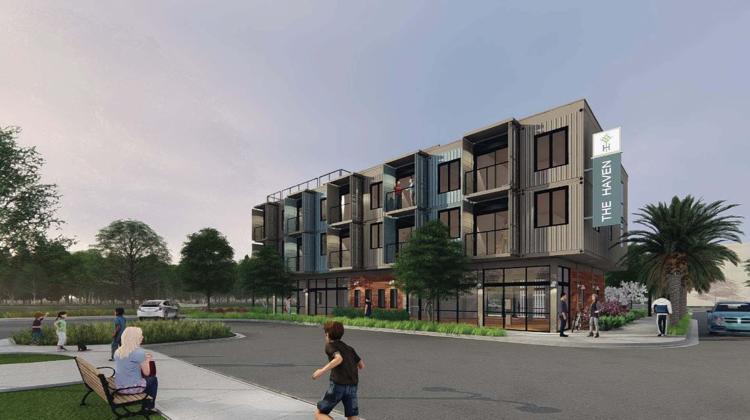 Another three-story, mixed-use building with 10 multifamily units and 2,296 square feet of retail space will be built behind the new 122-room Home2 Suites by Hilton Hotel in Indigo Square.
The proposed shopping center will have several buildings in front of the new 450-unit Haven at Indigo Square Apartments across from Lowe's Home Improvement store near Mount Pleasant Towne Centre.
Also coming is a redevelopment of the former VFW property at 832 Coleman Blvd. that now houses The Village Groomer, a dog grooming business.
The town's Commercial Design Review Board will consider all of the projects Dec. 20.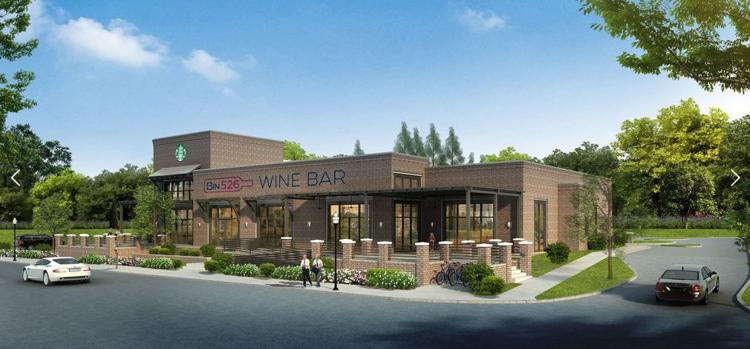 On Daniel Island, the Charleston region's newest wine bar opens Friday.The 7,000-square-foot Bin 526 will open at 4 p.m. at 20 Fairchild St. It will offer wine classes, a retail shop, tastings and a lounge area, according to founder and partner Mike White.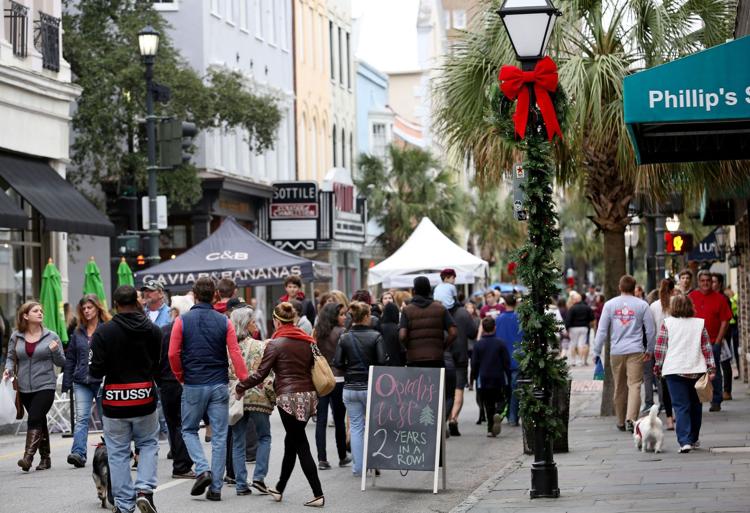 Holiday happenings
The final push to shop local by Lowcountry Local First during Buy Local Month has arrived.
On Thursday, several merchants on King Street will offer special discounts, promotions and treats from 2-6 p.m. as part of the Buy Local Holiday Crawl.
Participants include M. Dumas & Sons, Croghan's Jewel Box, Half-Moon Outfitters, Caviar & Bananas, Hampden Clothing and Shoes on King.
Also, J.C. Penney is hoping to attract parents and their children on the second-to-last Saturday before Christmas.
The Texas-based department store is inviting children from 11 a.m. to noon Saturday to decorate a holiday ornament as part of the retailer's Kids Zone program.
Children must be accompanied by an adult and will receive a collectible pin for every project they finish. Accompanying adults will receive a 10-percent-off coupon to use in the store on the day of the event.
The company offers different children's programs each month. Advance sign-up is not required.
J.C. Penney has one store in metro Charleston at Northwoods Mall in North Charleston. The struggling retailer closed its Citadel Mall store in West Ashley earlier this year.
Sweet treat
A new Dairy Queen restaurant is being proposed for West Ashley, but it didn't pass initial approval with the City of Charleston earlier this month because the developer did not submit a prototype of its plans. The new diner is being proposed for 828 St. Andrews Blvd., the current site of a law firm near West Ashley Veterinary Clinic.
Now serving
A new Greek-style restaurant has opened in North Charleston.
Peno Mediterranean Grill, the first franchise of the Wilmington, N.C.-based company, can be found at 7620 Rivers Ave. It's the product of William and Michele Cooley.
The 2,800-square-foot restaurant serves gyros, hummus, salads, wraps, platters and shawarma. It's open 10 a.m. to 9 p.m. every day and will begin delivery Thursday through UberEats. It also offers takeouts and catering.
Going dark
A downtown Charleston shop is closing after 32 years in the historic City Market area.
Classic Charleston Gifts & Gallery at 71 S. Market St. is going out of business and could close by year's end.
The 1,044-square-foot business started in 1985. The space is on the rental market for $99 per square foot, or $8,613 a month.
Keeping fit
A new 24-hour fitness center is now open in Ashley Crossing Shopping Center in West Ashley.
The Zoo Health Club, with 48 locally owned and operated locations across the U.S., offers its first fitness site in South Carolina.
Offering top fitness equipment and personal and group training, the West Ashley gym at 2243 Ashley Crossing, Unit B, is co-owned by John Gooding. Memberships include complimentary childcare through the Zoo Kids Club.
Initial enrollments can be made for less than $20 per month. Look for it between Kohl's and Food Lion off Glenn McConnell Parkway.