The checks are in the mail, but recipients should not expect a windfall.
Nearly 10 months after a Charleston judge approved a settlement in a federal lawsuit filed by former Piggly Wiggly employees seeking lost retirement benefits after the company collapsed, ex-worker Joe Pinto said the first batch of payouts began last week. He said checks are being mailed alphabetically and could take about two months to be received by more than 5,000 eligible recipients.
On average, Pinto believes former workers will receive less than 5% of what they had invested in the failed supermarket operator's employee stock ownership plan.
U.S. District Court Judge Richard Gergel approved a settlement last August for the ex-employees to split $8.7 million, with about a third of it going to attorney fees. Gergel called it "an imperfect remedy," but added, "I find the settlement is fair and adequate and reasonable."
To help fund the settlement, Piggly Wiggly's executives agreed to sell land they own in Savannah valued between $975,000 and $1.95 million.
Pinto said the Georgia property has not been sold, and that a separate smaller check would be mailed out once a deal is finalized.
An attorney for the plaintiffs did not immediately respond for further comment about the payouts last week.
Net income
The September sale of the company that operated the former Family Circle Tennis Center on Daniel Island was a private transaction.
Mostly, that is.
One of the sellers is a publicly traded company that has offered a hint at the sale price.
Based on Meredith Corp.'s disclosures, the deal could have been valued at $17 million.
The media company has been reporting to its shareholders in federal filings that it received $13.3 million from the transaction. The proceeds were made up of $8.2 million that Meredith was owed from a loan it extended to Charleston Tennis LLC in 2017 and another $5.1 million for its 30% ownership stake in the management business.
That would place a value of roughly $11.9 million on the remaining 70%, assuming the other sellers — a privately held group that included musician Darius Rucker — received an equal payout on the same terms.
The buyer was Beemok Sports LLC, which is owned by Charleston billionaire and Sherman Financial Group founder Ben Navarro. He announced last week that the home of the annual Volvo Car Open women's tournament had been renamed LTP Daniel Island.
Meredith got involved in running the city-owned tennis complex years ago through its ownership of Family Circle magazine, the longtime title sponsor of the old Family Circle Cup. The Iowa-based publisher sold 70% of Charleston Tennis two years ago for $600,000 in cash and an $8.5 million loan.
The lead buyers in that deal were Jeff Moorad of California-based investment firm Moorad Sports Partners and Whitener Co. of Knoxville, Tenn. Rucker of Hootie and the Blowfish fame was among three local backers.
Borderline plan
If Mexico helps stem the flow of illegal immigrants coming across the southern U.S. border, Boeing Co.'s 787 Dreamliner can claim some of the credit.
President Andres Manuel Lopez Obrador said last week he'll use proceeds from the sale of his country's presidential jet — a customized 787-8 — to help meet President Donald Trump's demands that he step up efforts to halt illegal immigration.
The planned sale is part of an agreement between Mexico and the White House that delayed Trump's threatened 5% tariffs on Mexican products imported to the U.S.
The plane — which includes wide leather seats, a double bed and a spacious bathroom with a shower — is valued at $150 million. That's far less than the $218 million Mexico paid for the wide-body jet in 2016.
Mexico's version of Air Force One has been for sale since the populist Lopez Obrador took office in December. It has been sitting in a California warehouse since then.
Boeing builds the Dreamliner jets in North Charleston and in Everett, Wash., where the Mexico president's plane was assembled.
Valet venture
A Tennessee parking management company has acquired a Charleston parking provider, doubling its payroll in the area to about 300.
Parking Management Co. has been operating in Charleston since 2014.
The company it purchased, Coastal Valet, provides valet parking services to hotels around the Charleston area, including the Grand Bohemian and the downtown Holiday Inn and Homewood Suites. Restaurants like The Ordinary, Cannon Green and Indaco are also Coastal clients. 
Financial terms of the sale were not disclosed.
The newly combined companies have about 35 Charleston-area accounts and special event bookings. Coastal Valet is retaining its brand name. 
Nashville-based Parking Management said it has thousands of employees across the U.S. and operates in 45 cities. 
Gun fired
A bankrupt South Carolina firearms distributor is wasting little time in eliminating a couple of key overhead expenses.
Ellett Brothers LLC informed the S.C. Department of Employment and Workforce on Tuesday that it is shutting down its Chapin operations and laying off 173 workers in the process. The state agency posted the notice online a day after the company's Delaware-based parent sought protection from creditors as part of a liquidation plan.
Workers at the 86-year-old Midlands company were told that they would be losing their jobs on June 7. According to a plant-closing notice, the first round of layoffs in Chapin were to start last week and be completed by Sept. 5.
The company blamed its collapse on an unanticipated decline in gun sales, according to bankruptcy filings, though a lender is accusing majority owner Wellspring Capital Management of financial mismanagement. 
Prospect Capital Corp. is alleging that the $160 million that Ellett Brothers borrowed in 2012 and 2013 was never invested in the business, according to its complaint filed May 23 in Lexington County. Instead, the lender alleges that Wellspring distributed the loan proceeds and another $29 million from other financiers, with most of the money going into its coffers.
The transfers "provided no value" while helping to contribute to "a complete financial collapse," according to the lawsuit.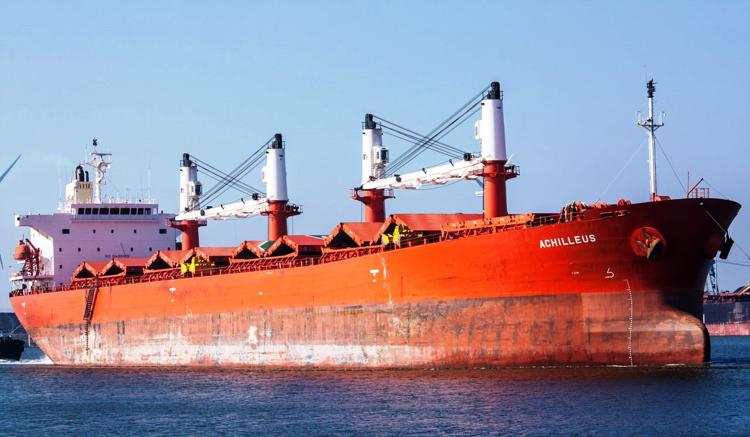 Awaiting sentencing 
A maritime pollution case is drawing to a close in federal court in Charleston.
Portline Bulk International of Portugal submitted an environmental compliance plan last week as part of its plea agreement in a case in which two of its tanker ship engineers admitted to dumping oily bilge water into the ocean over at least a 16-month period.
The water was supposed to run through an oil-water separator before being discharged, but the ship's crew bypassed the separator with what they termed a "magic pipe" that sent the oily mess directly into the sea.
The two engineers admitted to falsifying the ship's oil record book and are scheduled to be sentenced Monday in Charleston.  They face up to six years in prison.
Inspectors with the U.S. Coast Guard discovered the false documentation while the Achilleus tanker ship was docked at the Port of Charleston in August, according to court documents.
The shipping line previously agreed to pay a $1.5 million fine in the case, with the money to be split between the ship's whistle-blowers and a fund that helps foreign vessel crew members who've been abandoned in the U.S. by their companies.
The environmental compliance plan outlines how the shipping line will ensure it follows international pollution laws going forward. The company has agreed to establish a corporate compliance manager who will train employees and monitor compliance. The plan also calls for a third-party auditor and a court-appointed monitor to make sure the rules are being followed.
Moneyed millennials
South Carolina is apparently a popular place for high-earning millennials.
So says to the financial experts at SmartAsset. which said it's the eighth most popular state for young professionals under 35 who are relocating and who earn at least $100,000 a year in adjusted gross income.
California, with its beaches and vibrant tech industry, was the top choice for the demographic subset, according to the analysis. 
SmartAsset said it looked at the inflow and outflow of millennials to each state and found they increasingly prefer the temperate coastal areas, with Colorado and Tennessee the only landlocked states to crack the top 10. The chilly and expensive Northeast proved unpopular. 
Among other Southeastern states, Florida placed fifth and North Carolina was seventh. 
The caveat for South Carolina is that its net gain of well-heeled millennials for 2015 and 2016 was a pittance — just 573, reflecting how few in the age group earn six figures.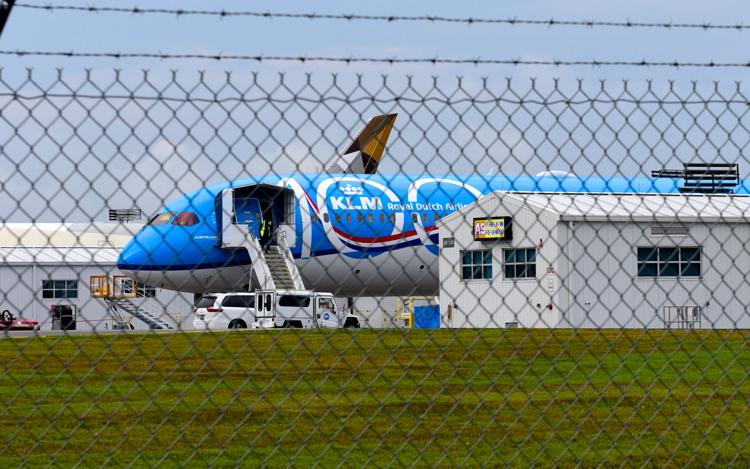 Dutch treat
The first 787-10 Dreamliner for KLM Royal Dutch Airlines is sporting a special livery as it awaits delivery at Boeing Co.'s North Charleston campus.
KLM has ordered eight Dash 10s with the first decked out in a paint scheme celebrating the airline's 100th anniversary, which takes place in October. The plane is being prepped on the flight line for delivery later this month.
Boeing builds the 787-10 exclusively in North Charleston because its fuselage is too large to transport to the aerospace giant's other Dreamliner campus in Everett, Wash. The North Charleston site also builds the 787-8 and 787-9 variants of the wide-body Dreamliner jet. Boeing has 600 Dreamliners in its production backlog, including 146 unfilled orders for the Dash 10.