Personal finance case study: the congressman who paid $37,000 in bank fees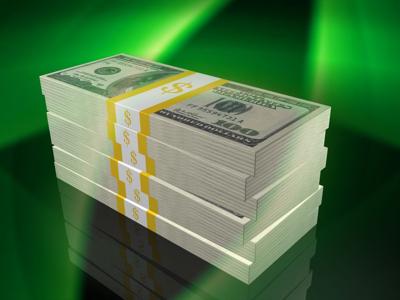 Bank overdraft fees and credit card interest charges kick people when they're down, financially, and one congressman's indictment shows that doesn't just happen to people with low incomes.
Consider the case of U.S. Rep. Duncan Hunter, as laid out in a 60-count indictment alleging illegal use of campaign funds for personal expenses. As a long-time reporter, I'm not shocked to read such allegations, but as a personal finance columnist, I'm horrified by the description of Hunter's finances.
Despite allegedly misappropriating a quarter-million dollars in campaign funds, and despite earning several times the income of the average U.S. household, Hunter and his wife — who also faces charges — racked up more than $37,000 in bank overdraft charges and insufficient fund fees.
That's astounding. 
The bank charges date from 2009, Hunter's first year in Congress, into 2017. No matter how many years were involved, if the California couple overdrew their joint bank account more than 1,100 times, as the indictment says, that's some of the worst money management I've heard of.
That sort of personal finance disaster is easily avoided, even if you don't earn a congressman's salary.
Hunter, 41, earns $174,000 as a U.S. lawmaker, more than triple the median annual pay of a man his age in the U.S. His wife served as a paid consultant to his campaign, and campaign manager at times, adding as much as $36,000 yearly to their combined income.
Bank overdraft and insufficient fund fees come from one thing — spending more money than you have in the bank.
Overdraft charges related to debit card and ATM use can be avoided entirely by simply not agreeing to allow them. Overdraft coverage means the bank can let you spend more than you have, and charge you a fee every time, but since 2010, customers have the right to opt out. No overdraft coverage, no overdraft charges. 
Imagine earning more than $200,000 while regularly overdrawing your joint bank account and carrying credit card debt that, the Hunter indictment says, resulted in more than $24,000 in interest charges, over-limit fees and late fees.
Lots of people carry interest-bearing credit card debt, although interest charges can be avoided entirely by paying balances off in full and on time. Late fees and over-limit fees, however, come from being careless. 
Credit card interest rates are typically very high, so carrying credit card debt should be considered a flashing red warning light that there's a personal finance problem that needs to be addressed. Those with good credit scores can consider shifting interest-bearing balances to a credit card that offers a no-interest period for transferred balances, and then paying the debt off before the no-interest period ends.
From time to time, people hit financial rough spots. Many of us did during the Great Recession. Many of us will again.
It's important to build an emergency fund, for the inevitable emergencies. Meanwhile, distinguishing between wants and needs is a key to avoiding overspending.
The Hunters' alleged illegal use of campaign funds — they have pleaded not guilty — was not because they had trouble buying food, paying the mortgage, or paying medical bills (though they were in debt to their dentist). According to the indictment, the money was used for more than $26,000 in family vacations, plus restaurant dining, rounds of golf — lots of golf — theater tickets, cable bills, video games, routine shopping, and much more.
It truly is mind-boggling. The indictment says the congressman spent more than $1,000 in campaign funds at a Lake Tahoe ski resort on the same day his family bank account was dinged with six separate insufficient funds fees totaling $198.
One lesson is, making good money doesn't mean you're automatically good at managing it. Also, bank and credit card fees are avoidable, and are warning signs that some habits may need changing. Oh, and using campaign funds for personal expenses is illegal.
Reach David Slade at 843-937-5552. Follow him on Twitter @DSladeNews.