Palmetto Railways will pay $4 million to help offset the impacts that a proposed rail yard at the former Navy base will have on nearby residents, several community groups said Wednesday.
A memorandum of agreement is being finalized and a formal announcement of the deal is scheduled for next week. The money will come from Palmetto Railways, a Charleston-based division of the S.C. Commerce Department.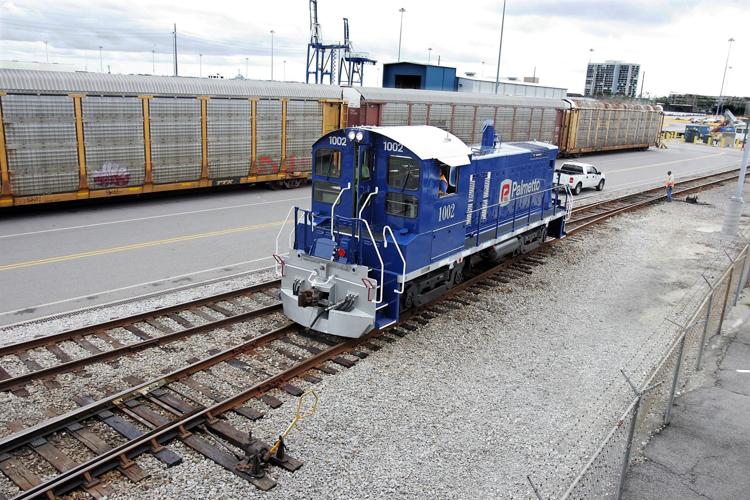 "The agreement represents months of dialogue and hard work between community leaders and the leadership of Palmetto Railways," Omar Muhammad, president of the Lowcountry Alliance for Model Communities, said in a statement.
More than half of the money will be used to build a new recreation facility on city-donated land behind the Military Magnet Academy on Carner Avenue in North Charleston. The rest will pay for programs promoting affordable housing, job training, educational initiatives, environmental research and youth initiatives.
The groups that will receive the money include: Lowcountry Alliance for Model Communities; Metanoia Community Development Corp.; Chicora/Cherokee Neighborhood Council; and Union Heights Community Council. Those groups expressed concerns over impacts to health, housing, the environment and other issues during meetings held by the Army Corps of Engineers, which is reviewing a permit application for the project.
The $130 million rail hub would transfer containerized cargo between CSX and Norfolk Southern freight trains and the nearby shipping terminal being built along the Cooper River by the State Ports Authority.
At build-out, the rail yard will employ about 120 workers and handle 1.1 million cargo containers annually. It is expected to be ready for operations in 2019, about the same time the new port terminal opens.
A news conference announcing details of the agreement will be held Nov. 9 in North Charleston. Representatives for Palmetto Railways and Commerce Department said Wednesday that the terms of the deal were still being finalized.