After 10 years of growing their holdings, the owners and founders of a Charleston-based gourmet market and cafe have trimmed down.
Margaret and Kris Furniss recently sold four of the five Caviar & Bananas locations, while saying they have retained ownership of the Charleston City Market location. Financial terms were not diclosed.
"It is a bittersweet day for us," the Furnisses said in a statement. "We are so grateful to all of those that we have been able to serve and to all of our employees for their hard work and support through the years and in letting us build our dream into a reality. We are excited for what this change means for the future of C&B."
Margaret Furniss declined to comment beyond the statement, saying the couple was under "a strict confidentiality agreement." They did not identify the new owners except to say they are "inspired leaders."
New York City-based Feenix Venture Partners, a venture capital firm, now lists Caviar & Bananas as a partner on its website. Feenix did not respond to a request for comment.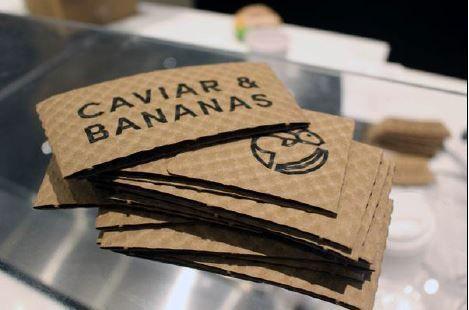 The sale includes shops on George Street in downtown Charleston, at Charleston International Airport, and in Greenville and Nashville.
The couple opened their first shop in Charleston in 2008 before adding a second location in the city in 2011 and then expanding to the airport in 2015.
The Upstate restaurant opened in August 2016, and one in Nashville followed the next year. The Tennessee location closed in June, but it is slated to reopen soon, according to a hiring notice on Twitter and local media reports.
A new company called C&B George Street LLC has applied for a license to sell and serve alcoholic beverages at the store near the College of Charleston, according to a published legal notice.
Steak in the capital
A Charleston-based steakhouse will soon fire up its third location in South Carolina.
Halls Chophouse will open at Main and Gervais street, across from the Statehouse, in downtown Columbia on Dec. 3. The site was previously occupied by Oak Table restaurant, which closed in June.
Halls operates restaurants in downtown Charleston and Greenville. Another is planned for Nexton Square near Summerville.
New perk
A downtown Charleston coffee shop is back in business after a recent renovation project.
Starbucks at 387 King St., next to the Francis Marion Hotel near Calhoun Street, is open six days a week at 5:30 a.m. and closes at 10:30 a.m. every day. It opens at 5 a.m. on Friday.
Here's the scoop
A new ice cream shop is eyeing a downtown Charleston location.
Off Track Creamery, a product of Marc and Alissa Zera of Charleston, is looking to open at 6 Beaufain St., just off King Street. No opening date has been set, but they are hoping for early 2019.
Book it
It's time again for That Big Book Sale.
Hosted by Charleston Friends of the Library, the 37th annual event takes place Friday through Sunday at the Omar Shrine Auditorium at 176 Patriots Point Road in Mount Pleasant.
More than 70,000 books, DVDs, CDs, audio books, sheet music and maps will be available, starting as low as 50 cents. Proceeds support the library system.
The event runs 9 a.m. to 7 p.m. Friday, 9 a.m. to 5 p.m. Saturday, and 10 a.m.-3 p.m. Sunday. Admission is free, and items will be half-priced the last day.
Sip and stroll
Shoppers can check out special in-store events, sales and promotions once each month through December at Freshfields Village Shopping Center's Sip and Stroll offerings at Kiawah Island.
The events are set for Oct. 18, Nov. 15 and Dec. 20. For more details, go to freshfieldsvillage.com.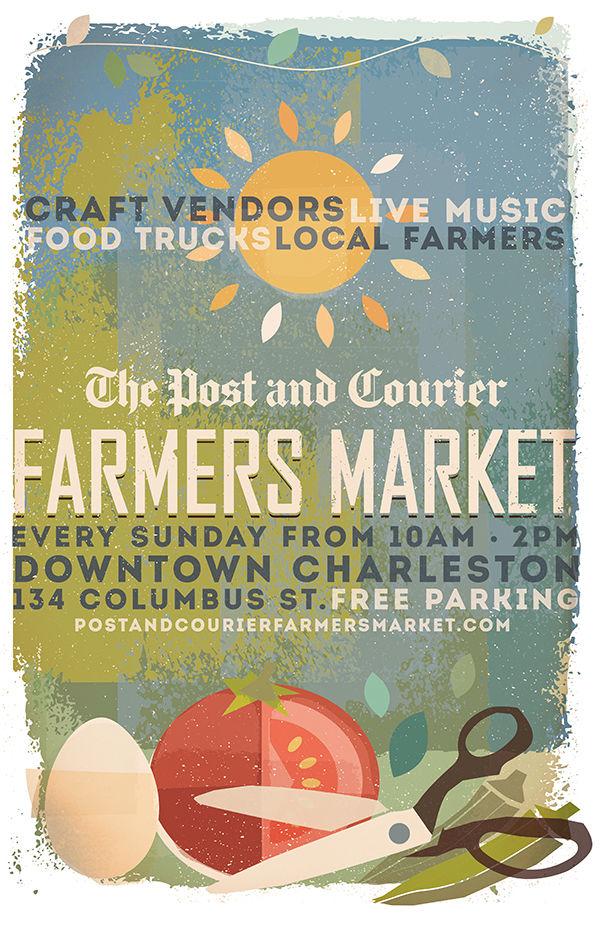 New farmers market
A new farmers and crafters market will kick off Sunday in downtown Charleston.
The Post and Courier Farmers Market will feature more than 40 local vendors, including produce, artisans and foods trucks from 10 a.m. to 2 p.m. each Sunday in the visitors parking lot at King and Columbus streets. Free parking will be available in the newspaper's employee lot across the street.