"Life starts all over again when it gets crisp in the fall." – F. Scott Fitzgerald
Though we waited awhile for that crisp air to show up here in the Lowcountry, buyers of luxury homes in Charleston and the surrounding areas are showing up in full force. Fall is historically the second busiest buying season, but the pandemic, low interest rates and low inventory has caused home sales – including multi-million-dollar ones – to surge.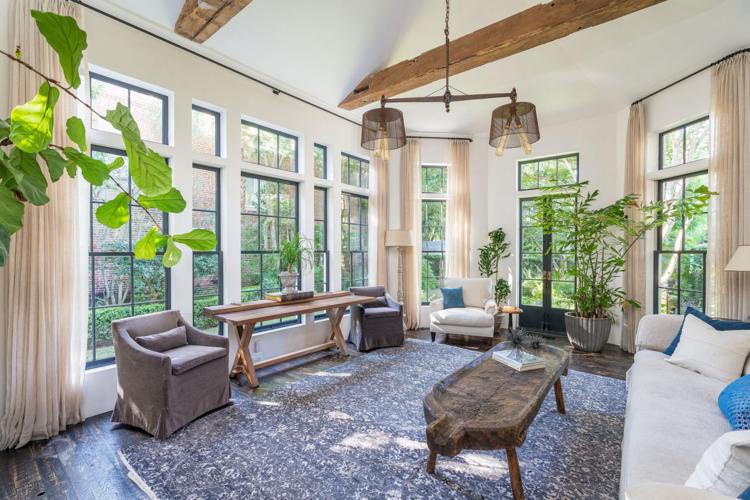 According to the Charleston Trident Association of Realtors' (CTAR) September 2020 Overview Report, strong buyer activity, speedy sales and multiple offers are the norm going into the fall season. Market-wide, inventory is down 46.3 percent.
Couple that with people moving here, 30 new people per day according to the latest Census Bureau stats, the pandemic has made living in the Lowcountry even more attractive to buyers. Living large in the Lowcountry is attracting luxury buyers from everywhere.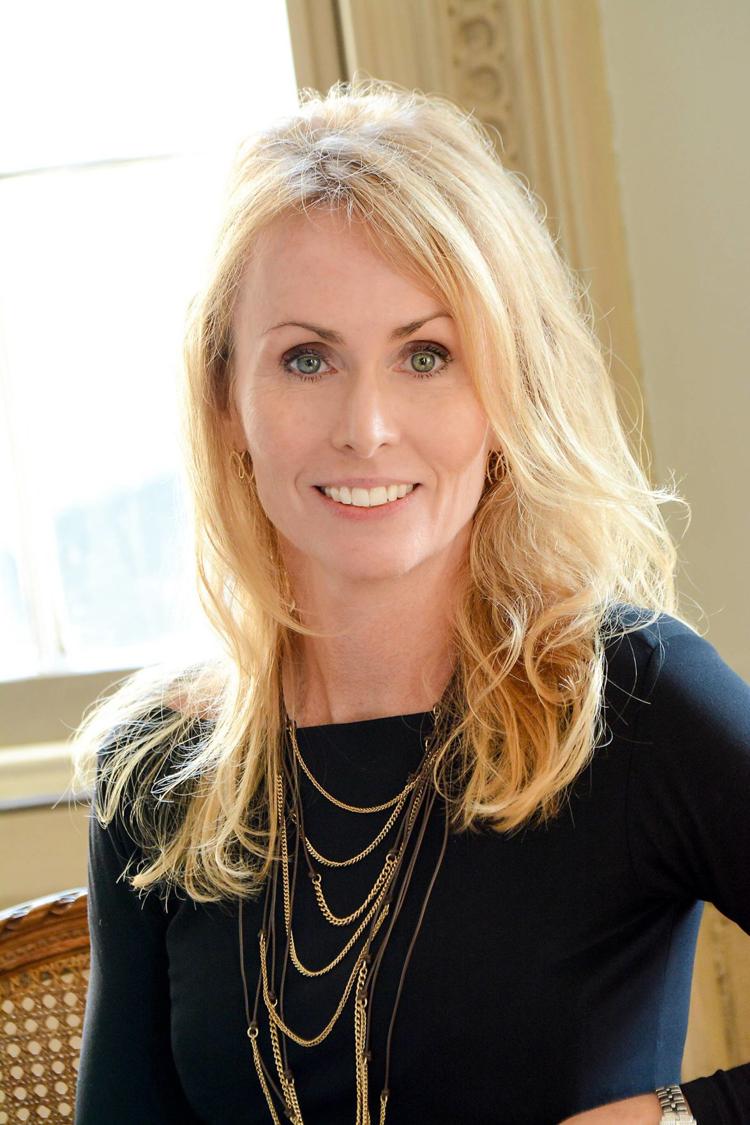 "Charleston's market remains a hot seller's market," said Leslie Turner of Maison Real Estate. "Buyer demand is robust and the pandemic and subsequent shifting of people's lifestyles and locations have driven prices up as more people chose to relocate to the Charleston area, whether permanently or via a second home."
According to the latest Census figures, the Charleston region is growing three times faster than the U.S. average. "A steady stream of well-educated young talent, who come for jobs – or create their own in our business-friendly community – are helping to boost that number." What's more, the World Property Journal reports that the median sale price for luxury homes in the U.S. rose 1.2 percent nationwide.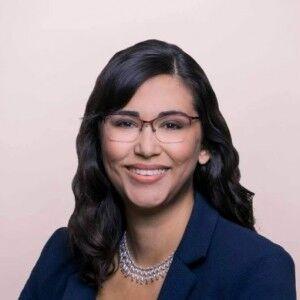 "This pandemic-induced recession is unlike any past recession, and its effect on luxury housing is similarly incomparable," said Redfin chief economist Daryl Fairweather. "Now more than ever, homebuyers are seeking out features long associated with luxury homes, like spacious yards, home offices, gyms and private swimming pools. And that shift in buyer preferences means the luxury housing market isn't suffering like it has in past recessions, when homebuyers mercilessly cut their budgets."
Downtown digs
According to a Redfin News article, "fifty-three percent of Americans are uncomfortable with the idea of moving to a big city." That's up 39 percent before the pandemic.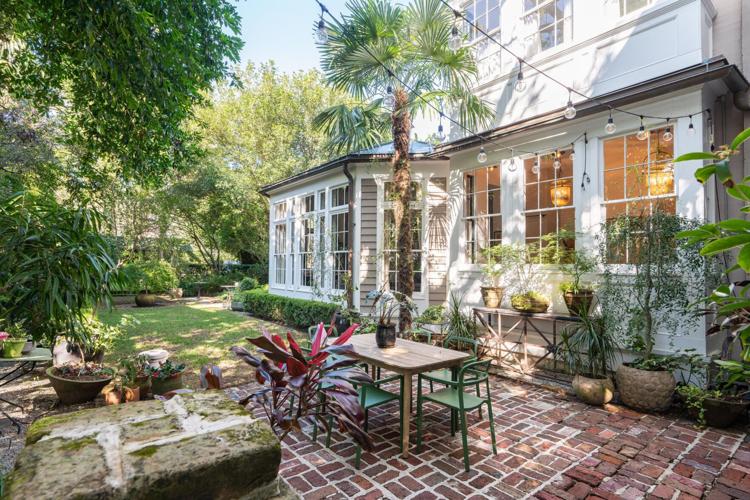 Buyers who want the city life – whether permanent or as a second home – are seeking smaller areas such as Charleston. Walkability is high on the list for these buyers and in our fair city, there are several distinct neighborhoods, each with their own unique vibe. From uptown Wagener Terrace to downtown enclaves such as South of Broad, Harleston Village and Ansonborough, downtown Charleston has what a large city has, but on a far more intimate scale.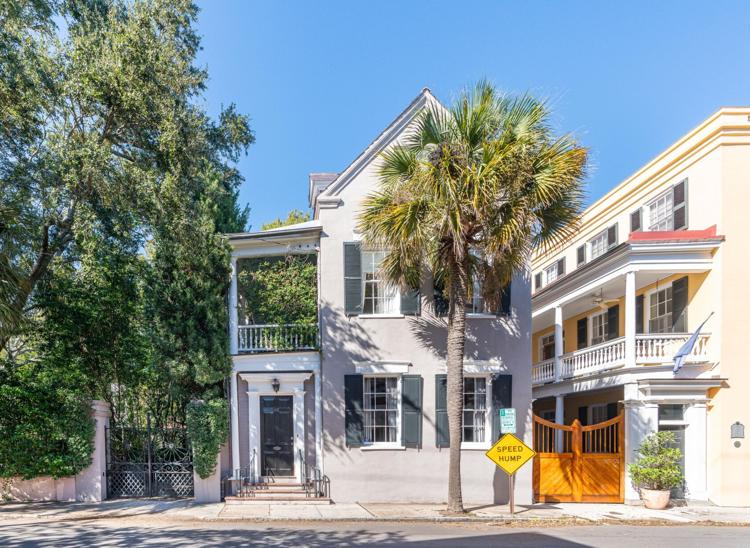 Ansonborough is one such sought-after downtown hotspot, with walkability and convenience off the charts. Mere blocks to the Charleston harbor, grocers and the Gaillard, it is considered the city's first suburb.
"Named for Captain George Anson, a British Naval officer assigned to defend Charles Town from pirates in the early 1700s, legend has it that Lord Anson won the land in a card game," Turner explained. "Today, it's one of the most desirable neighborhoods in downtown Charleston."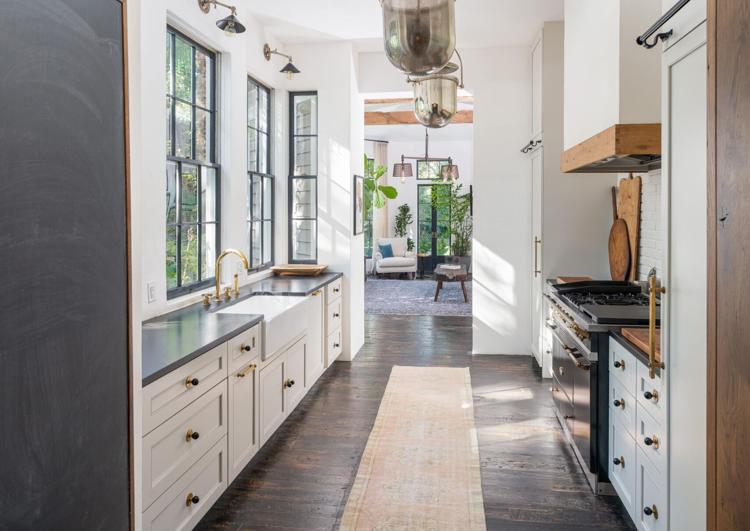 In 1838, a fire destroyed many of the neighborhood's buildings and many homes which date back to the mid-1800s are built of masonry and brick. In the 1950s, several homes were neglected and slated for demolition. The Historic Charleston Foundation developed a Revolving Fund to preserve these "unwanted treasures." It was the first organization in the country to do this type of initiative and the result was an Ansonborough Rehabilitation Project that saved the six-block neighborhood in 1958, with more than 60 buildings preserved over a 12-year period. Ansonborough has the proud heritage of being one of the first successful attempts in the U.S. to preserve an entire neighborhood.
Ansonborough is bordered by Calhoun, Market, East Bay and Meeting Streets. Residents of it "fiercely protect the residential fabric" of it, according to Turner. Despite it being very close to the usually very busy hub of downtown, it is quiet and removed from all that with the added benefit of being in a "high and dry" area with no known history of flooding.
Turner's listing at 42 Society Street is an example of Ansonborough's success story and the epitome of Ansonborough excellence. The 1854 home is a traditional Charleston single and one of the first homes purchased and restored by the foundation. It has four bedrooms, three and a half baths and over 3,100 square feet.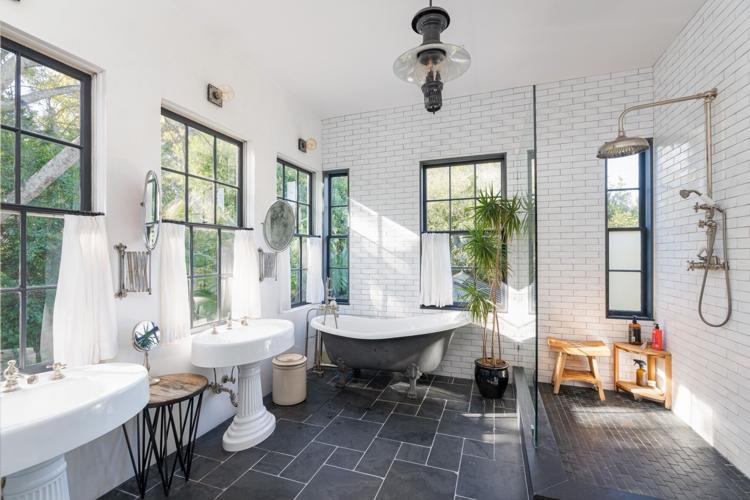 "It was sold to Lane Middleton in 1961 with a 75-year facade easement in place," said Turner. "With its wide piazzas, iron gate protecting the off-street parking, its deep lot has a double-tiered garden designed by Loutrel Briggs."
Briggs was born in New York City, but was very active in the design of Charleston's landscapes and gardens. His design philosophy was to use native plants, honor a city's original city plan and maintain its architectural integrity. In the book, "Charleston Gardens" he wrote a history of the city's gardens.
42 Society's brick pathways, high walls and lush landscaping celebrate that vision with the added benefit of one of Charleston's most beautiful secret gardens, large enough to add a pool. The current owners bought the property in 2015 and further restored antique hardware and finishes while bringing in a chic, modern flair.
"Their goal was to return as much of the historic fabric as they could and spent hours searching for original door knobs, sinks, mirrors and reclaimed wood floors in the kitchen," Turner said.
Contractor Brett Elrod and designer Jen Langston chose beautiful fixtures such as a Lacanche stove from France and lighting from local artisan, Urban Electric. A large garden room was added in the mid-1990s and was refinished with reclaimed wood floors and antiqued beams. "Large windows and French doors overlook the garden – it's a special room that is the heart of the home," said Turner.
The home has tons of natural light because of its large windows throughout. The second-floor primary bedroom has an ensuite bath that overlooks the garden. "This turnkey home checks all the boxes for a luxury buyer looking for a home downtown," said Turner.
The list price for 42 Society Street is $2.8 million.
***
Luxury home stats in 2020
• 804 properties in Charleston, Dorchester & Berkeley counties closed at $1 million or above this year.
• Of those, 94 properties were downtown, 37 on Sullivan's Island, 67 on Isle of Palms, 111 on Daniel Island and 209 in north and south Mt. Pleasant.
• Currently there are 215 properties over $1 million under contract or pending.
Source: Leslie Turner/CHS Regional MLS as of 11/11/2020.
Welcoming Wadmalaw Island
For luxury buyers seeking a more rural setting, Wadmalaw Island, just southwest of Johns Island fits the bill. Beautiful wide-open spaces -- farms, oak plantations, creeks, marshes -- and, a working tea plantation, Charleston Tea Garden. The garden covers 127 acres and was established in 1960 by the Lipton Company. Owned by the Bigelow Family now, the commercial tea garden is the only one of its kind in the U.S. The tea produced here is served at The White House.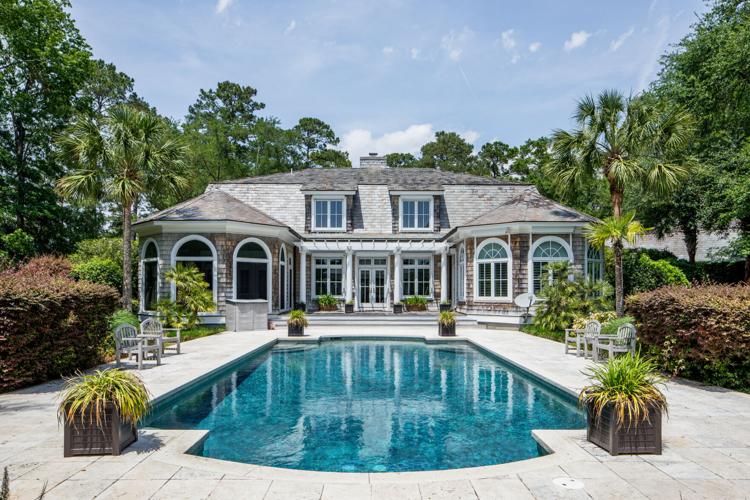 Also home to Deep Water Vineyard, this is the place to have a few sips of muscadine wine while enjoying the serenity that is Wadmalaw Island.
An abundance of "u-pick-it" farms, Wadmalaw Island is only 30 minutes from downtown Charleston, but it's worlds-away ambiance has many buyers seeking this area as a far less densely populated place to put down roots.
The Cusabo Indians were the first settlers on the island. The mid-1600s brought English settlers, and Captain John Sanford sailed along Bohicket Creek to claim the land. Wadmalaw Island produced rice and cotton, making many landowners quite wealthy. Though the Civil War destroyed those industries, the Gullah culture, community and cuisine remained and remains to this day.
Wadmalaw is 10 miles long and five miles wide. It is a place for boaters, hunters, explorers and nature lovers. With a population of about 3,000 residents, it's considered a "hidden gem" by many and especially by those who live here.
Judy Tarleton and Olin Chamberlin of Carriage Properties co-list an estate-like "hidden gem" at 5920 Selkirk Plantation Road.
"Selkirk Plantation was purchased by Dan Parker, the heir to the Parker Pen Company from the Wallen Family in the 1980s," Tarleton said. "The Parkers raised cattle for a few years and later began conversation efforts whereby the conservation easement was imposed when the property was divided into lots of sale."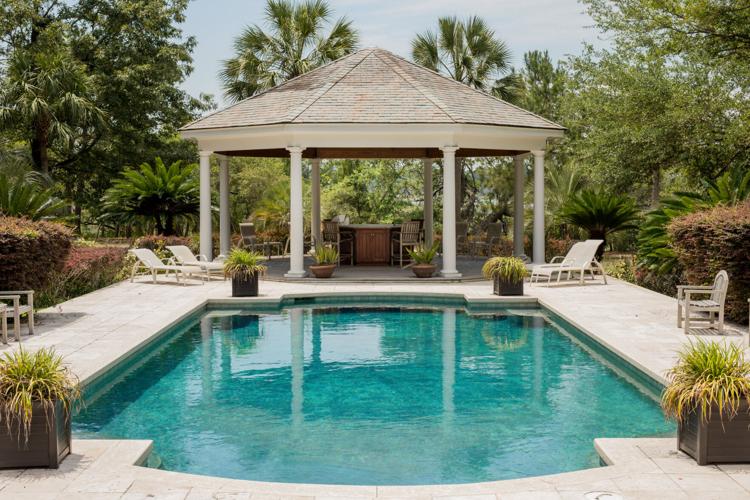 The stunning waterfront property was built in the late 1990s and has over 5,700 square feet (main house, 4,500 square feet and guest home 1,260 square feet). Perched on Leadenwah Creek, the property comprises two separate lots. The homes are on 21 acres of high land with 29 acres of tidal marsh. On a private island, one gets to this property via a private bridge.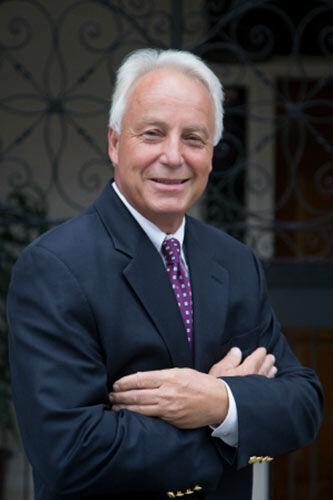 "This property is one of the most unique properties currently available for sale on Wadmalaw," Chamberlain explained. "The separate 'party barn' with workshop was built by the current owners who bought the property in 2003 and have used it for family gatherings."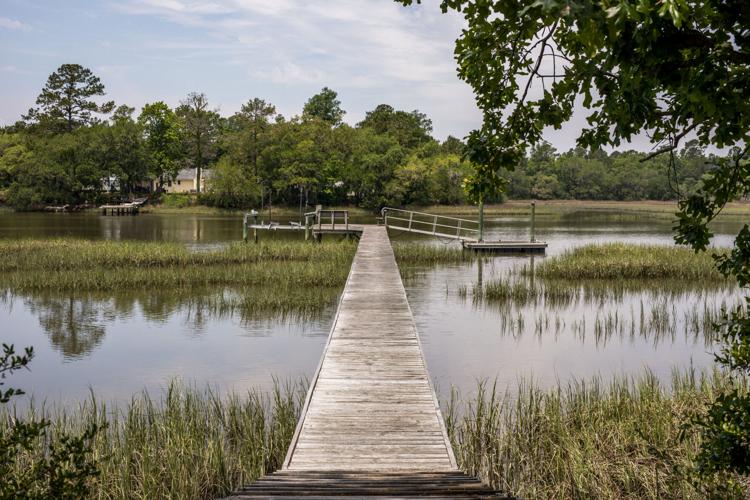 Unique is an understatement. The party barn is perfect for social-distancing holiday get-togethers or parties, with 4,300 square feet. It's on six acres and just before you cross over the bridge to the main home and guest quarters. Add living, sleeping and bath spaces to that barn and it's the ultimate in glamping elegance.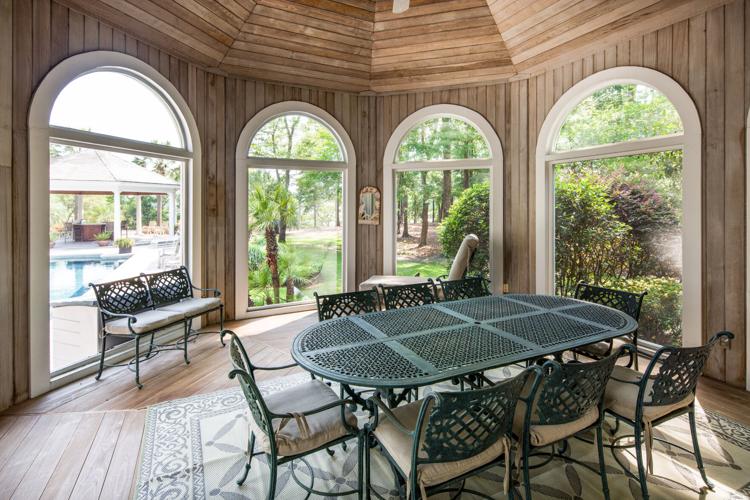 Inside the grand main home are beautifully designed transitional spaces perfect for any décor – think a mixture of classic and contemporary with showcase rooms such as the one with floor-to-ceiling windows overlooking the yard and large pool. The floors, walls and domed ceiling are wood-encased. The design carries through to an outdoor space that overlooks the marsh – a bar and entertainment area all decked out and ready for entertaining, or one of those Lowcountry, over-the-top oyster roasts.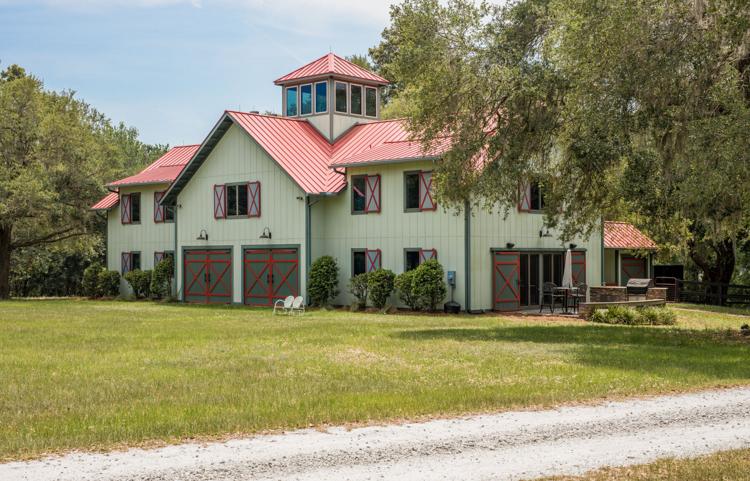 "This property has over 800 acres permanently protected by a conservation easement donated to the Lowcountry Open Land Trust," said Tarleton. "Scenic tree-lined corridors along Leadenwah Creek that are visible to the public, a wildlife corridor associated with the waterfront edge, with the added benefits of traditional uses, including agriculture and sustainable timber, this is the character of Wadmalaw."
The home at 5920 Selkirk Plantation lists for $2.6 million.
***
Wadmalaw luxury home sales in 2020
• 6016 Selkirk Plantation Road, $1.85 million
• 4884 Bears Bluff Road, $1.45 million
• 2861 Anchor Watch Drive, $1.22 million
• 6080 Josie Ridge Road, $1.2 million
• 1968 Leadenway Drive, $1.15 million
• 2045 Sunny Point Road, $1.10 million
Source: Zillow
A knockout on Kiawah Island
Kiawah Island – a pristine area that dates back to the 1600s is now home to over 1,700 residents, according to the latest data from World Population Review. It comprises a little over 13 square miles of land and water. Part-time residents and visitors during peak season take that number up 8,000 to 10,000.
Centuries of settlers, including Native American, English colonists and American plantation owners have lived along its shores and marshes. Chieftain Cassique and the Kiawah Indians were its first inhabitants, and it was deeded to Captain George Raynor in 1699. John Stanyarne bought the land in the early 1700s and in the mid-1700s, South Carolina's governor, Arnoldus Vanderhorst II, got the title to the Sandy Point area of Kiawah. After a fire destroyed the Vanderhorst home during the Revolutionary War, it was rebuilt in 1797.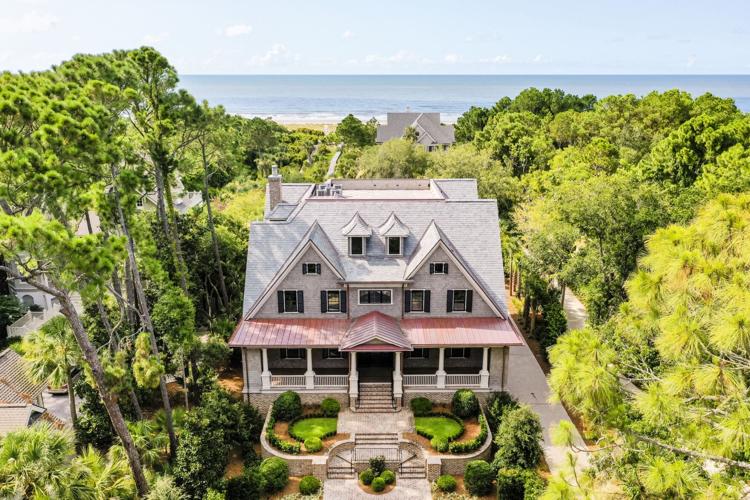 Elias Vanderhorst inherited Kiawah in the early 1800s and in 1862, the Civil War brought about unrest and the demolition of the Vanderhorst plantation. Charleston city dwellers came to the island by boat in the early 1900s. In 1950, C.C. Royal purchased Kiawah from the Vanderhorst family and developed its first summer home. Fast forward to the 1970s and the Kuwait Investment Corporation buys Kiawah, and they developed it into the beginnings of what it is now – a master-planned, luxury community with world-class resort and golf facilities and majestic, multimillion-dollar homes.
"Given that Kiawah Island embodies the aspects of homeownership that have become priorities amidst COVID-19 the island has seen and continues to see, record-breaking sales as it shifts from a historically secondary home location to a co-primary – and primary one," said Patrick Brumfield of Kiawah Island Real Estate.
Add to those facts that Kiawah Island is drivable to major metro areas on the East Coast and has access to open spaces and medical centers. More and more luxury buyers are choosing Kiawah as home sweet million-dollar-plus home.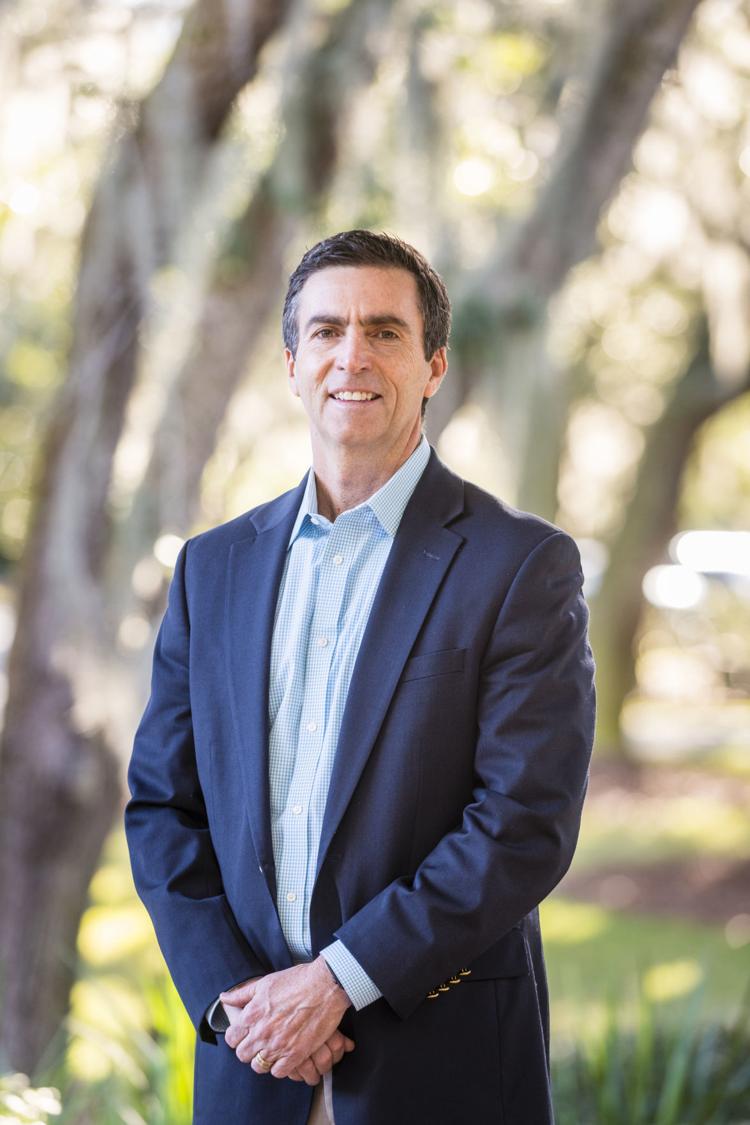 "The third quarter of 2020 was the strongest quarter of sales in Kiawah's 44-year history and the Island is on track for its best year of sales ever," said President of KIRE, Dan Whalen. "Kiawah Island Real Estate has specifically seen staggering numbers in the luxury market. Through October 31, 2020, Kiawah Island Real Estate had sold 33 of the 40 homes above $2.5MM that have been sold island wide the entire year."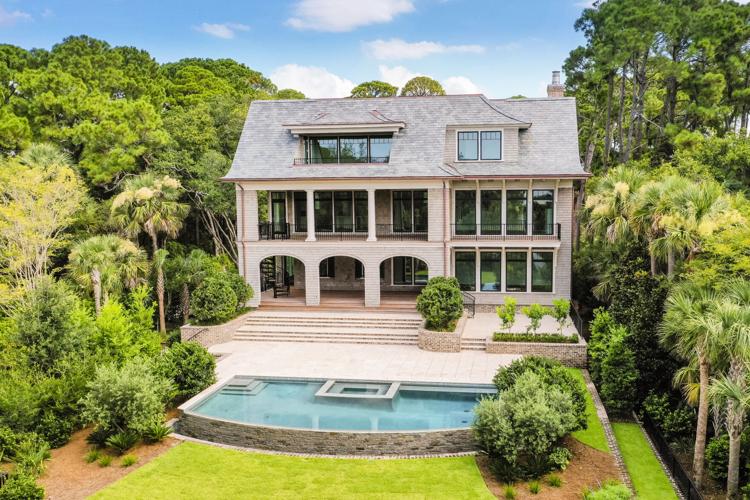 One of the most luxurious homes within the gated community of Kiawah Island is at 101 Flyway Lane. A commanding presence tucked back within a lushly landscaped and tree-lined paradise, the five-bedroom home has 8,400 square feet. A private boardwalk (and pool) is steps away in the backyard which leads to Osprey Beach.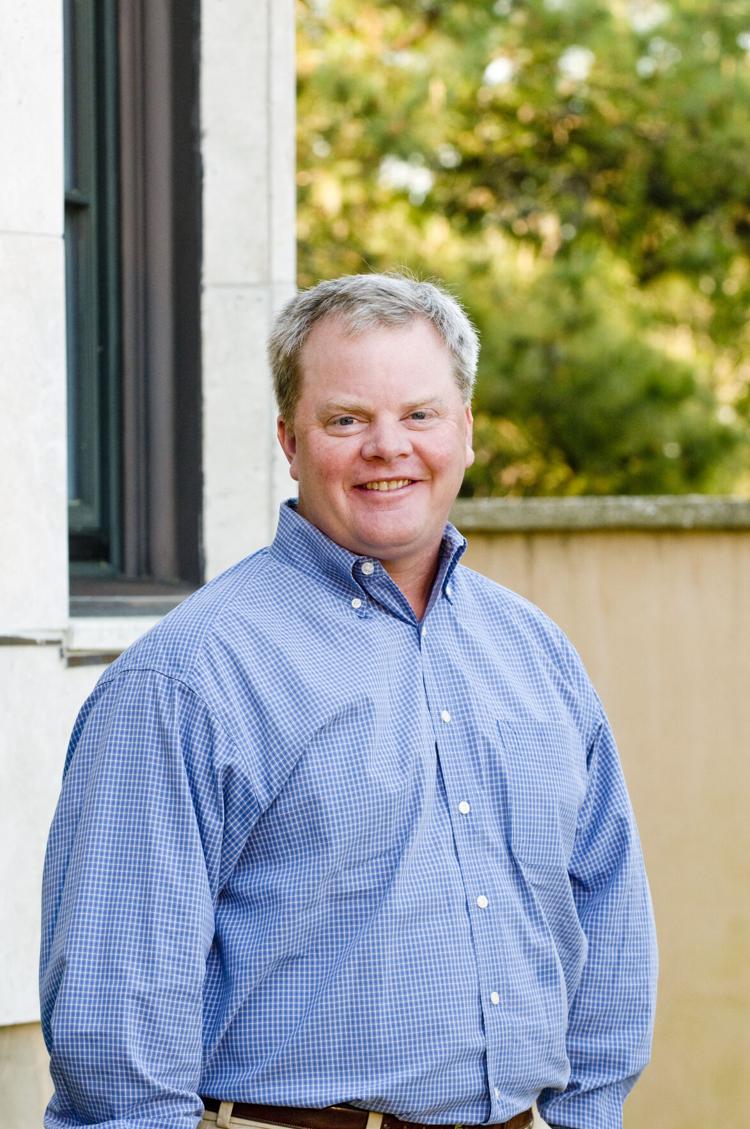 "What makes this home so special is the incredible attention to detail," Brumfield explained. "When you arrive, you're greeted by a multi-tiered handmade brick entry flanked by Charleston courtyards."
Step inside and there's handcrafted woodwork, floor-to-ceiling wood paneling, coffered ceilings and built-in cabinetry and bookcases. It sits on the island's largest oceanfront property at 1.33 acres. "If you ever want to leave this amazing place, it's a two-minute drive to the Kiawah Island Club's Robert A.M. Stern designed Beach Club," said Brumfield.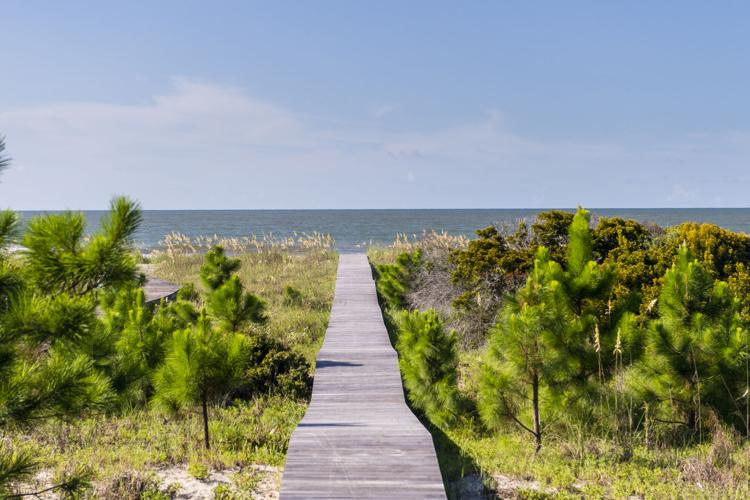 Once you drive through the main gate of the resort, 101 Flyway is located within a second gated community, Vanderhorst Plantation. It has direct access to the beach and is minutes away from the resort's amenities, including the Club's Tom Fazio-designed River Course and the Ocean Course. The Ocean Course is scheduled to hold the 2021 PGA Championship.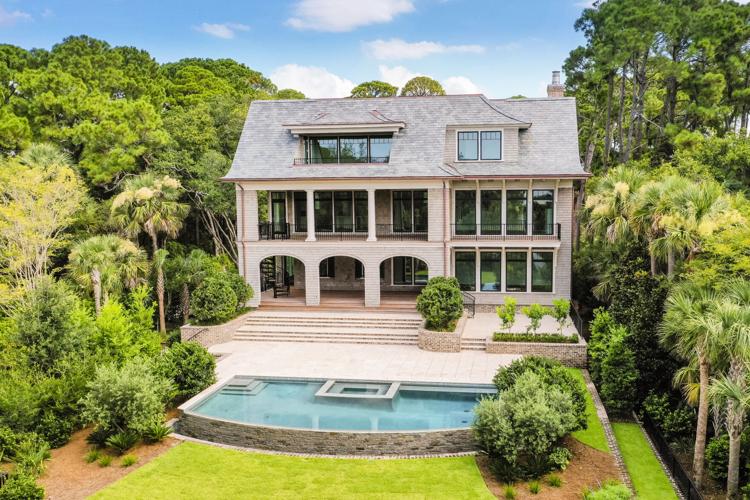 "This home has a Savant Control System," said Brumfield. "The premier home automation system has personalization features which offers light, climate, entertainment and security control from a single intuitive app. Savant's luxury smart home solution has become the home automation choice for the world's most luxurious homes, castles and even yachts."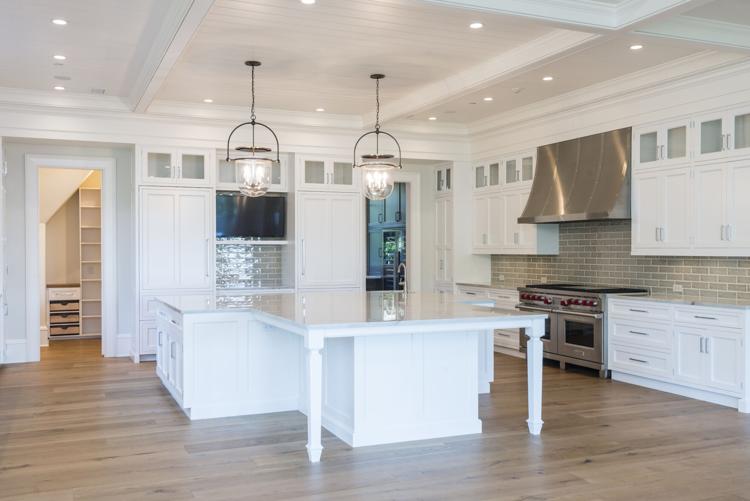 Add a Solaris Concierge Home Management System to all that luxury. "This exclusive program is offered by the builder, Solaris Inc. with the purchase of one of their custom luxury homes," said Brumfield. "It is a comprehensive concierge program which includes everything in the continuing management of your Solaris home."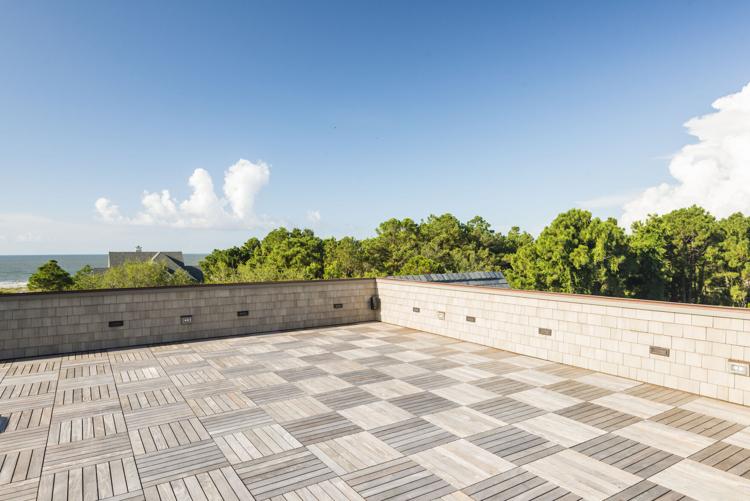 That management includes maintaining the home during an owner's absence, procuring a chef whenever needed, handling recreational opportunities and "everything in between" according to Brumfield.
"It is the gold standard in absolute customer satisfaction," he said.
The list price for 101 Flyway Lane is $14.75 million.
***
The top 5 priciest homes sold on Kiawah Island in 2020
• 169 Flyway Drive — $12.75 million
• 128 Flyway Drive — $6.8 million
• 51 River Marsh Lane — $5.25 million
• 65 Ocean Course Drive — $5.15 million
• 99 Salthouse Lane — $4.8 million
Source: KIRE
***
The five most expensive homes on the planet
1. "The One," Bel Air, California, $500 million. 10,000 square feet with 20 bedrooms and 30 bathrooms.
2. 24 Middle Gap Road, Hong Kong, $447 million. 6,200 square feet (the last home in the exclusive Peak neighborhood sold for $657 million in 2015).
3. Pierre Cardin's Bubble Palace, France, $390 million. 12,900 square feet of circular rooms built by architect Antti Lovag in 1975.
4. Brewster Ranch, Marathon, Texas, $329 million. 420,000 acres with 22 properties, an airstrip and an airline hangar.
5. Gateway Canyons Ranch, Gateway, Colorado, $279 million. 8,700 acres developed by Discovery Channel founder John Hendricks. 22,000 square foot home with an observatory, theater, spa, library and art studio. The sale of 50 vintage cars is optional.
Source: Robb Report, Oct 2020.
Contact Brigitte Surette at bsurette@postandcourier.com.