An upscale outdoor sporting goods shop will lead a parade of new businesses launching on upper King Street in downtown Charleston soon.
Vermont-based Orvis will host a soft opening Saturday in a 3,500-square-foot space at 535 King. A grand opening with beer and giveaways is set for May 4.
Orvis sells men's and women's sportswear, gifts, home furnishings, luggage, travel accessories and dog products as well as shotguns and other merchandise.
It's a third shop in South Carolina for the 161-year-old lifestyle-brand retailer. Hours will be 10 a.m.-7 p.m. weekdays, 10 a.m.-6 p.m. Saturday and noon to 5 p.m. Sunday.
Down the street, cannabidiol purveyor CBD Social is working up a small shop at 507 King. The product, derived from hemp, has been touted as a magical elixir that can reduce anxiety, help inflammation and generally promote wellness. CBD produces only trace amounts of the psychoactive component tetrahydrocannabinol, or THC, found in marijuana and it cannot get you high.
At 445 King, the former Seeking Indigo space has been divided into two stores. Women's clothing store Luna plans to move into about 1,800 square feet while home furnishing shop Amanda Lindroth is coming to 1,700 square feet, according to Patrick Price of commercial real estate firm PrimeSouth Group. Work continues on retrofitting the spaces for the new retail shops.
Luna is now at 334 King, in a building beside the former Bob Ellis shoe store at 332 King. Both of those structures are set to be turned into hotel rooms over retail space.
Amanda Lindroth has another store in Palm Beach, Fla.
A little farther south, a wellness spa recently leased 2,700 square feet at 420 King in a vacant space near Blue Bicycle Books, Price said.
Opening dates have not been announced for the latter four retail shops.
In addition, a new restaurant is eyeing a long-closed home furnishings store at 414 King.
The owners of the building that housed Chase Furniture store beside Virginia's on King restaurant will ask the city's Board of Zoning Appeals on Tuesday to allow 4,480 square feet of inside space for a restaurant without the 30 required off-street parking spots. 
The board also will hear a request for a late night bar and restaurant at 472 Meeting St. next to Sherwin-Williams paint store and across from apartment giant Greystar's new headquarters building at Courier Square. The request is for a variance to allow the business within 500 feet of the Eastside residential district.
Branching out
Yoga clothing shop Lululemon is launching a third store in the Charleston area.
The Vancouver-based retailer plans to open May 10 at 510 Freshfields Drive in Freshfields Village Shopping Center between Kiawah and Seabrook islands.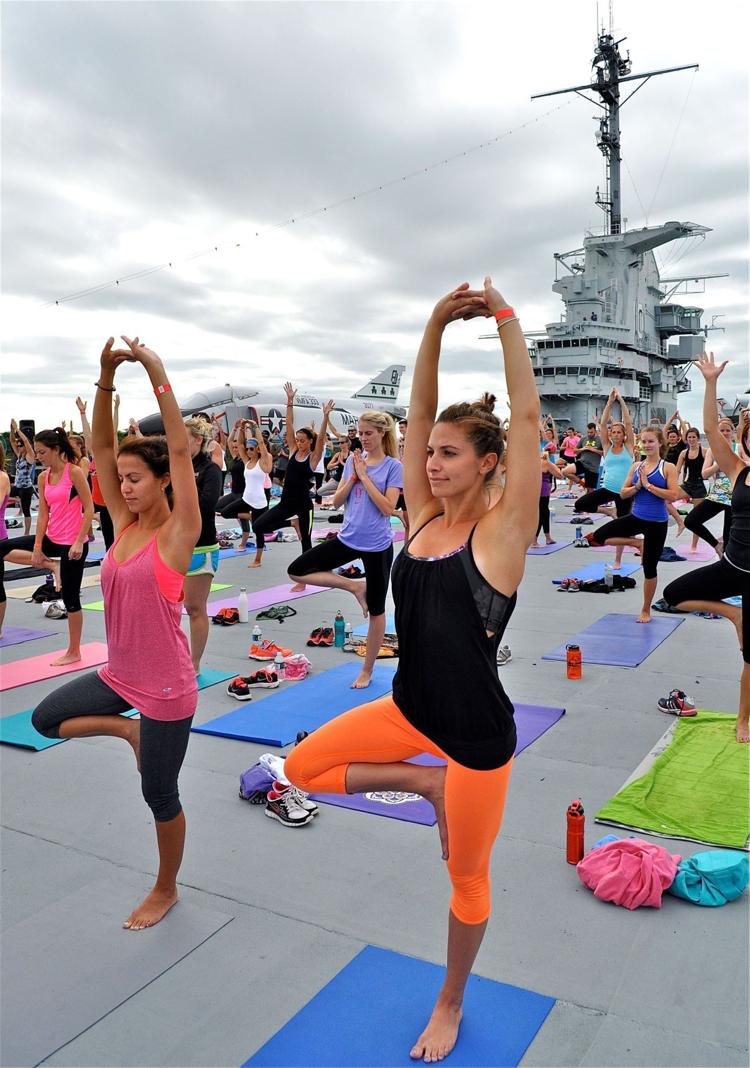 Lululemon has other shops in downtown Charleston and Mount Pleasant. The store will start as a seasonal offering, like the one in Mount Pleasant a couple of years ago. The Mount Pleasant store will be closed Monday through Thursday to move into a larger corner space in Towne Centre. It will reopen April 19.
What's cooking?
West Ashley residents will have a new dining option next week.
Metro Diner will open its second South Carolina location Tuesday at 1808 Sam Rittenberg Blvd. in a 3,739-square-foot restaurant at Westwood Plaza Shopping Center.
The restaurant, with 93 seats indoors and 24 on a covered patio, will offer breakfast, lunch and dinner.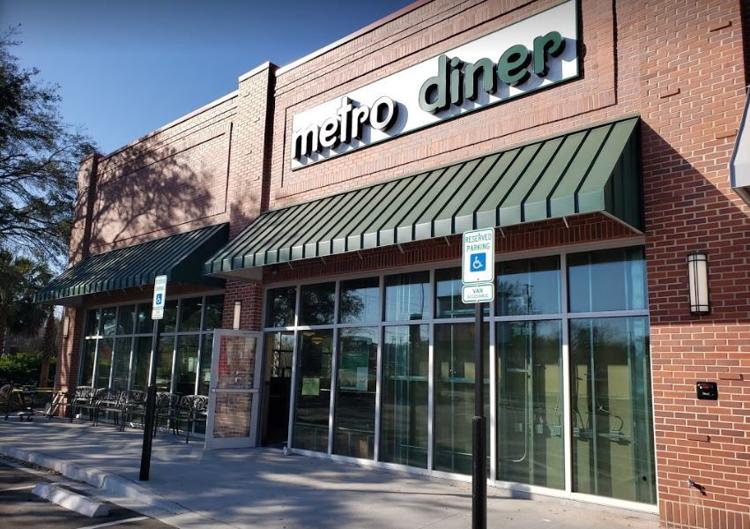 Look for fried chicken and waffles, meatloaf, biscuits and sausage gravy, chicken pot pie and pulled pork. Offering large portions, most dishes will be priced under $15.
Pre-opening charity events are set for Saturday and Sunday to benefit Camp Happy Days and Lowcountry Autism Foundation, respectively. Reservations can be made for the fundraisers from 9 a.m. to 1:30 p.m. or 4-7:30 p.m. by calling the restaurant.
Normal hours after opening day will be 7 a.m. to 2:30 p.m. and 4:30-9 p.m. Monday through Friday, and 7 a.m. to 9 p.m. on weekends.
The diner is hiring more than 100 people. To apply, go to https://MetroDiner.com/employment.
On the way
A new Bojangles restaurant will open soon in Summerville.
Construction is set to be completed in a few days after the previous diner was demolished last fall. The new diner will open April 30 at 1221 N. Main St. A grand opening is set for June 8, according to Charleston-based franchisee Rising Biscuits LLC.
The restaurant is looking to hire 45 people, according to franchisee managing partner Fisher Easterling. To apply, go to nowhiring.com/HolyCityBo.
Up for review
Charleston's Design Review Board will consider two new retail developments Monday.
Palmetto Ford is requesting preliminary approval for its new Lincoln dealership at 1627 Savannah Highway, where Mama's Used Cars once operated in West Ashley.
Also, Sherwin-Williams is looking to add a new paint store at 2886 Maybank Highway on Johns Island. It has about a dozen other locations throughout the Charleston area.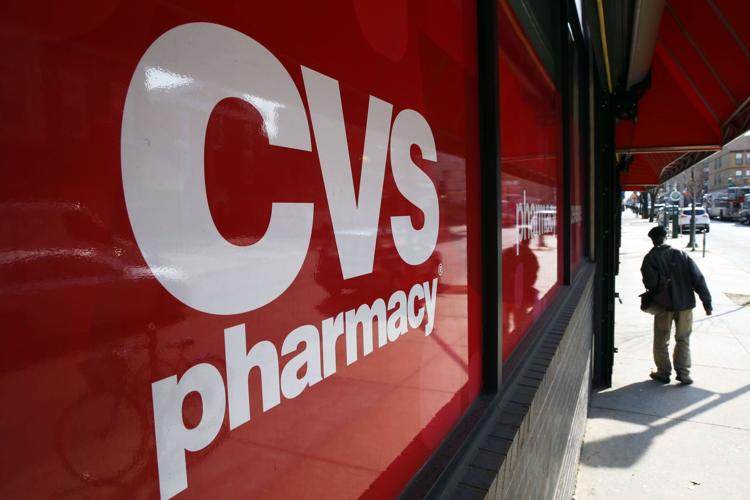 More Rx
Plans have been finalized for a new CVS Pharmacy to be constructed in Carolina Park in northern Mount Pleasant.
First reported last fall that the pharmacy giant was eyeing the site, construction is expected to begin this spring at U.S. Highway 17 and Faison Road, not far from the new Costco, according to Brian Keels of Carolina Park Development.
Market fresh
The West Ashley Farmers Market will return to Ackerman Park on April 24, operating from 3-7 p.m. The weekly Wednesday markets will continue through Oct. 2 at 55 Sycamore Ave.
Pet project
Shipt will launch same-day delivery of pet food and supplies April 18 from 1,300 Petco stores across the nation. Membership to the Alabama-based delivery service normally costs $99 a year. For those who sign up before April 18, the cost is $49. For participating stores, go to shipt.com/petco.
Getting fit
Another fitness site recently opened in a developing new shopping center in Mount Pleasant.
Club Pilates can be found at 1701 Shoremeade Road in the new Indigo Square Shopping Center.
Owned by fitness enthusiasts Patty and Jim Garrett, the new site offers full-body workouts to improve posture, balance, flexibility and strength. As an introduction for those looking to try Pilates, it also offers complimentary 30-minute Pilates lessons.
The Garretts also own and operate locations on James Island and in Summerville.
It's one of two fitness facilities to recently open in the new Publix GreenWise Market-anchored shopping center. CorePower Yoga opened nearby last month at 1711 Shoremeade Road. The new specialty grocer is set to open before the summer.