Broad, flat fields of cotton and crops, the distant sound of big equipment and tractors tilling the soil or plowing the land, and sizeable gardens are all memories of my childhood. Green spaces were our yards and the fields attached to them.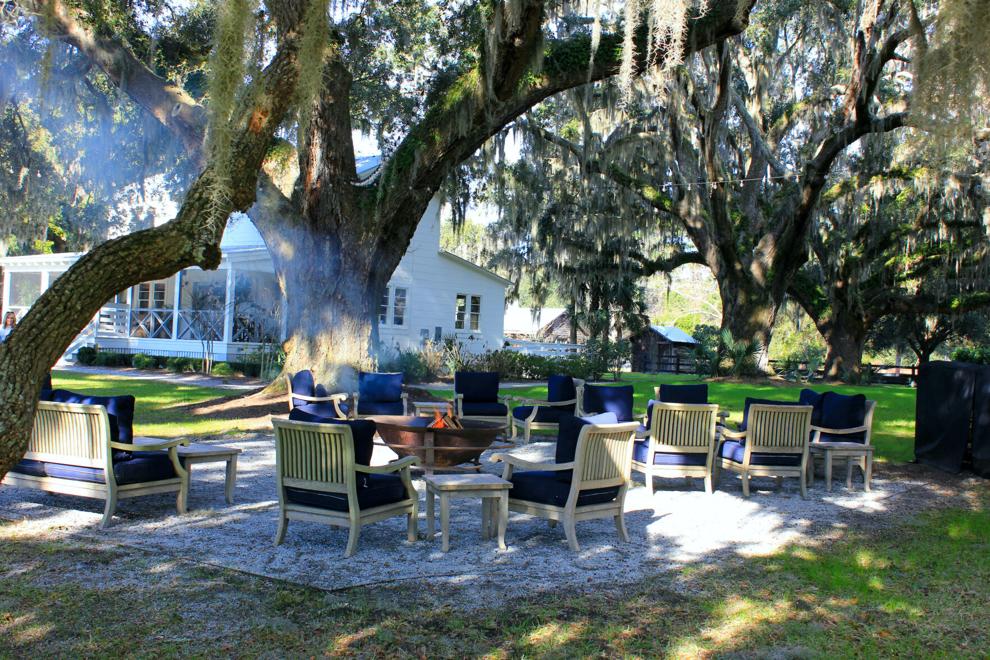 Though I left the country long ago and lived in more urban settings over the years, it hearkens me back from time to time.
Despite the rapid growth of the Lowcountry, there remain areas here that feel as if they belong in a simpler era. Johns Island is one of those places. Last week, I took a day to explore this area to find out why so many chose to settle here.
It was one of those incredibly brilliant, blue-skied days Charleston days. The temps were in the low 60s—it was perfect for exploring wide open spaces and breathing in some fresh country air.
Getting there
Johns Island is a 20-minute drive from downtown. Heading south on Highway 17 to Folly Road, then Maybank Highway gets you to the town proper. Passing through James Island's shopping and business district, traffic bogged down a bit. Traffic thins out on SC-700 and once you take a left onto Bohicket Road, the two-lane road is flanked by towering oaks that buffet noise. It's what you'd imagine a beautiful country drive would be.
Bohicket Road/State Road S-10-20 runs from the site of Johns Island's Angel Oak Tree nearly eight miles—until it turns into Betsy Kerrison Parkway. Along the way are a diverse mixture of grand homes and modest ones. Farm stands and horse stables dot the throughway, here and there. Johns Island's farming community produces culinary staples for many of the Lowcountry's finest restaurants and eateries.
A peaceful easy feeling exists and people move here to experience that, as well as space to spread out and enjoy it.
Fields, a farm and a village
My visit was to Kiawah River, a "sea island village." Taking a left off of Bohicket Road onto Kiawah River Drive, I drove down a treed, two-mile road taking in the scenery—expansive crop fields, farmland and a large community garden. A clover field with grand oaks and bee boxes. Livestock, cows, chickens, donkeys, pigs and goats roamed in fields. The Abbapoola Creek and Great Oak Basin sparkled and herons posed on their banks.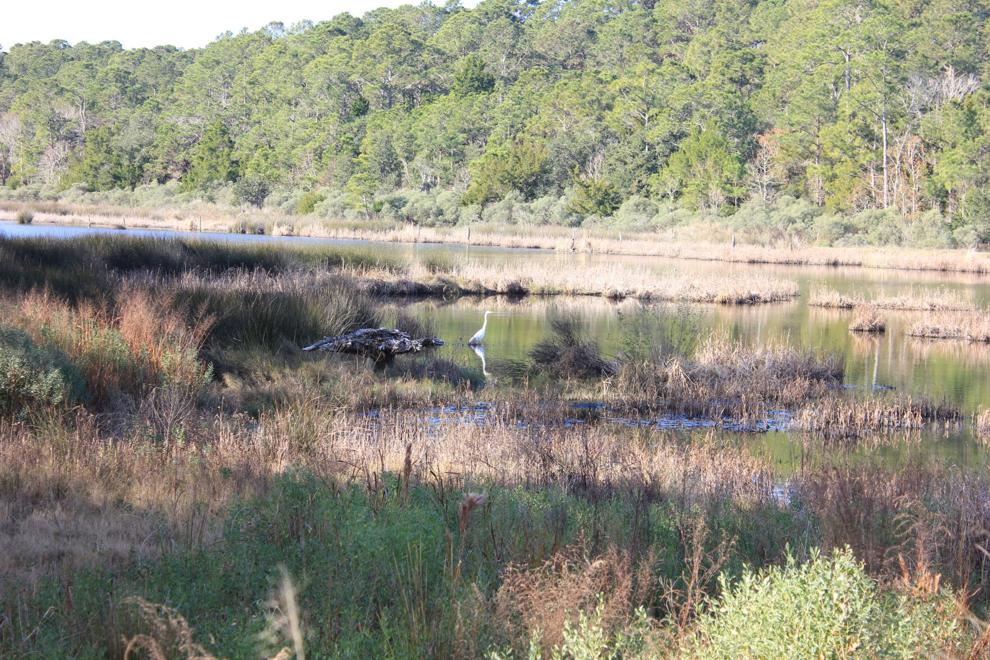 At the end of the road, I met Matt, head of security, who gave me a map, a warm welcome, and said, "Explore the grounds and enjoy." Kiawah River comprises 2,000 pristine acres of gathering spots, farms, homes and cottages. It is historic land dating back to the late 1600s and within the Gullah-Geechee Cultural Heritage Corridor.
"Around five o'clock, we get the most beautiful light here," said Ryan Hamrick of Kiawah River. "The sunset here, the farmhouse, the gathering spot...the way the rays come through, you can't find this (atmosphere) just anywhere."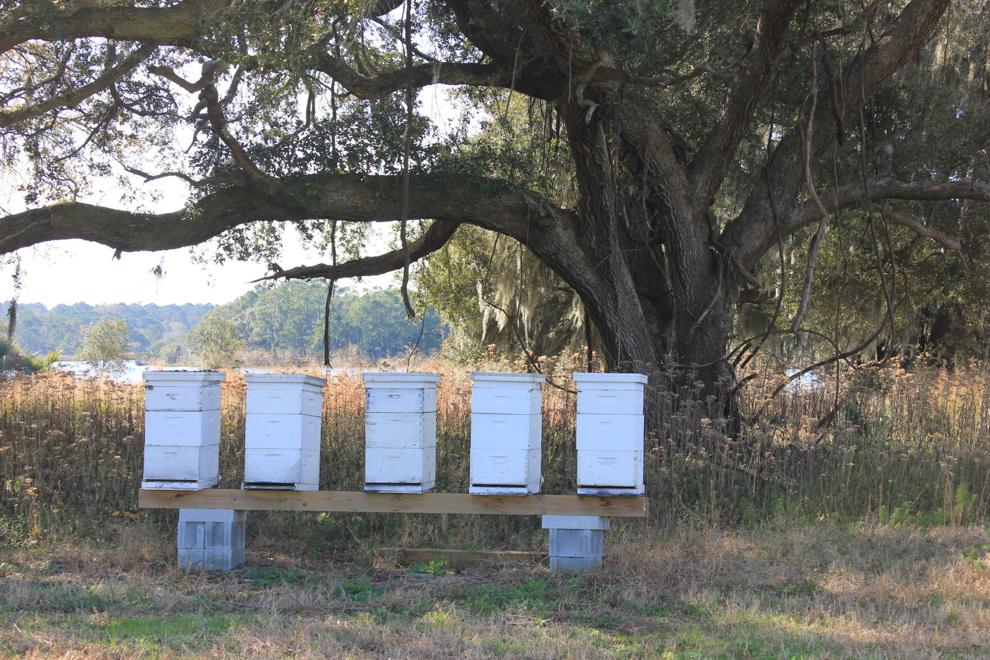 Hamrick was referring to the large gathering space near Kiawah River's "Farmhouse" built in 1698. It has been home to six generations of Limehouses. The Limehouse family dates back to the 1700s, and their footprint is large on Johns Island, as is their dedication to preservation and being stewards of the land. The Farmhouse Village consists of an enormous green space, a "cookhouse" and massive oaks estimated to be between 320 and 480 years, that grace impeccably manicured grounds. Beyond is the Great Oak Basin, providing breathtakingly serene water views.
The rural retreat is growing. Kiawah River sold 45 custom and semi-custom homes and homesites in the past year.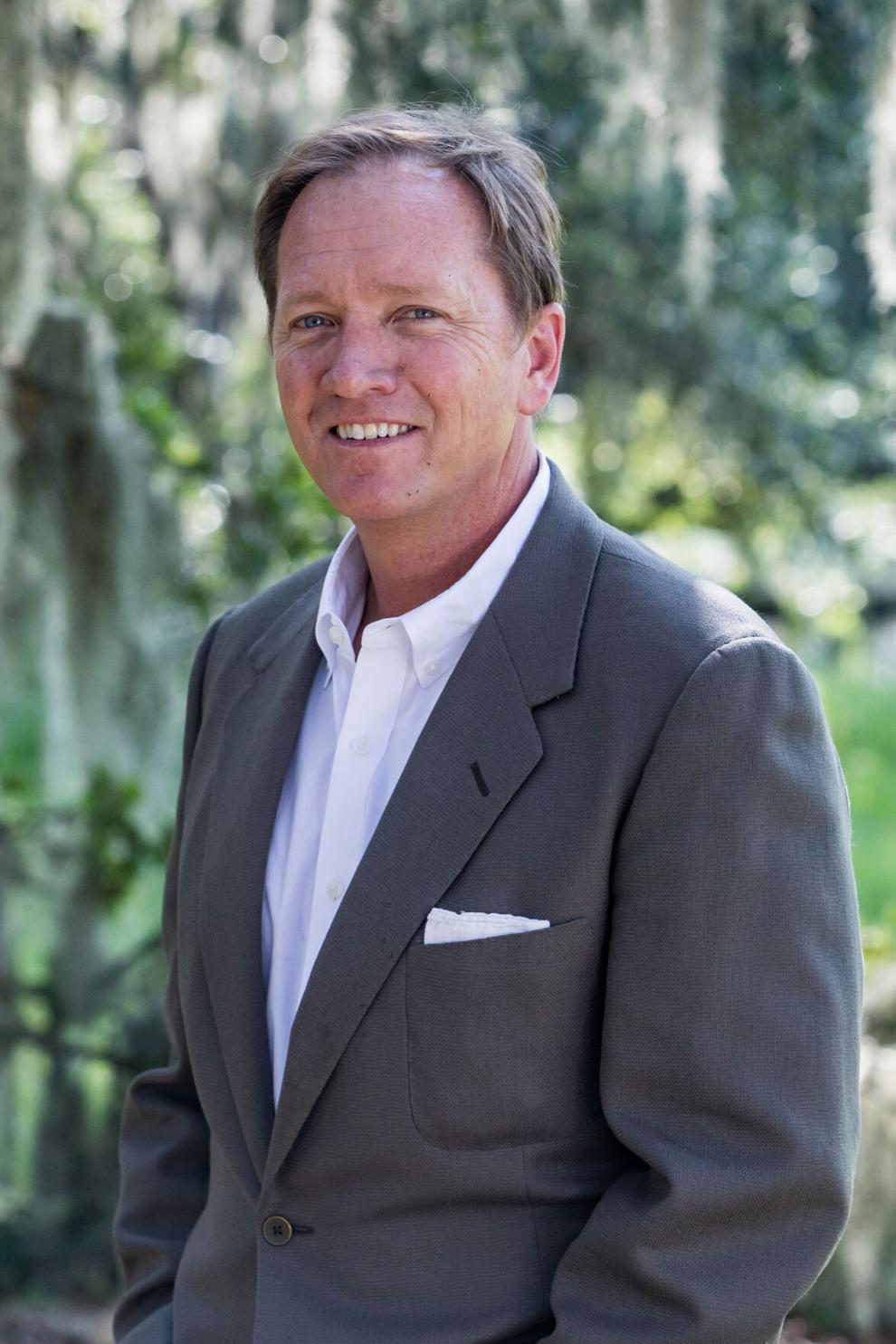 "From 2019 to 2020, sales have more than doubled," said Managing Director Carter Redd. "This can be attributed to how the community is maturing, new residents moving in weekly and the response to COVID-19 has driven homebuyers from the Northeast and Midwest—New York, Virginia, Ohio and buyers in and around the Charleston area—to the sea islands."
Redd said these buyers are trading life in densely populated cities for the tranquility of waterfront and maritime forest properties. Add being Charleston's first agrihood to that, plus the neighborhood's Spring House, scheduled to open this year. The 9,000 square foot amenity center will have a junior Olympic swimming pool, poolside bar, fitness facility and indoor/outdoor dining overlooking the Kiawah River.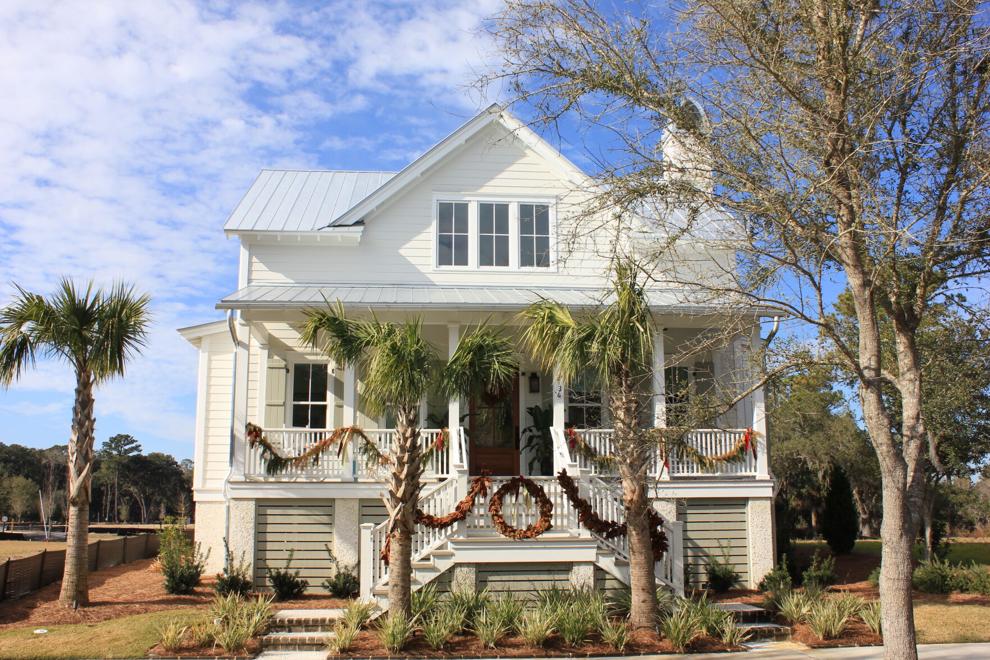 Under construction is a collection of 11 furnished cabins, Angler's Cabins, that will be located nearby. In addition, there are plans for an Outfitter Shop and a village retail area.
Eventually the Kiawah River community will have different neighborhoods within that are interconnected through trails, parks and shared green spaces, with an emphasis on sustainability and green building practices. There are currently 29 completed homes and another 38 under construction, according to Redd.
"Upon completion, Kiawah River will offer just over 1,000 homes distributed among several distinct neighborhoods across 2,000 acres," Redd said. "While the master plan should be realized in 15 years, Kiawah River's current residents will welcome the completion of the first neighborhood and amenities by the end of 2021."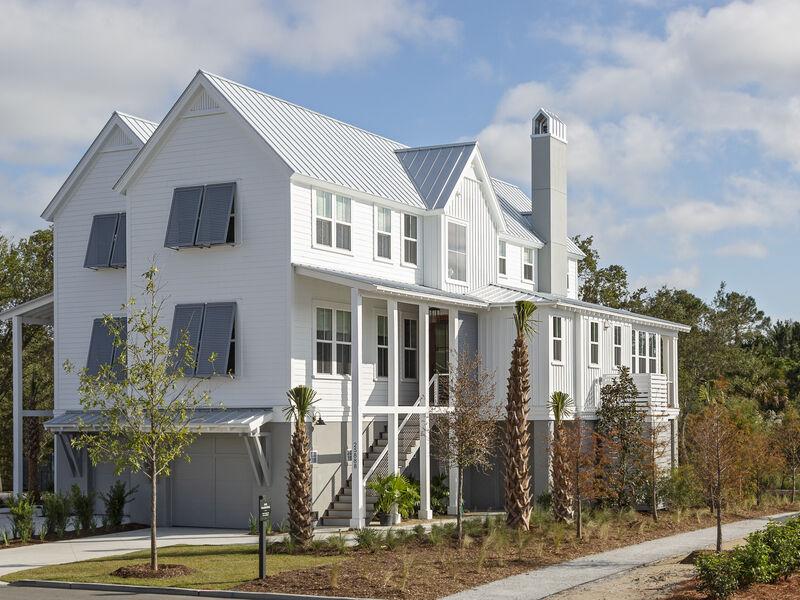 Prices start in the high $600,000s to over $2 million. Homesites range from $200,000 to $750,000. Lot sizes are from less than a quarter acre to nearly an acre. Though it feels like "deep country," it is close to Johns Island's restaurants, Kiawah Island, Freshfields Village and MUSC's planned emergency medical facility. Redd commented that they've already experienced appreciation of the homes and he predicts with the market's increasing demand, prices will rise.
"The pandemic has spurred demand for waterfront real estate like we've never seen before," he said. "The opportunity to embrace relaxed Lowcountry life while providing arms-reach access to downtown Charleston, residents can enjoy miles of waterfront, maritime forests and abundant green spaces. Now, more than ever, what this community offers resonates with a broad, like-minded market."
The Goatery
"Kiawah River Farm has a working partnership with local farmers with goats, heirloom beef cattle, free-range eggs, bees and produce," Redd explained. "We launched our Community Shared Agriculture (CSA) program, offering residents a subscription to weekly deliveries from our community farm."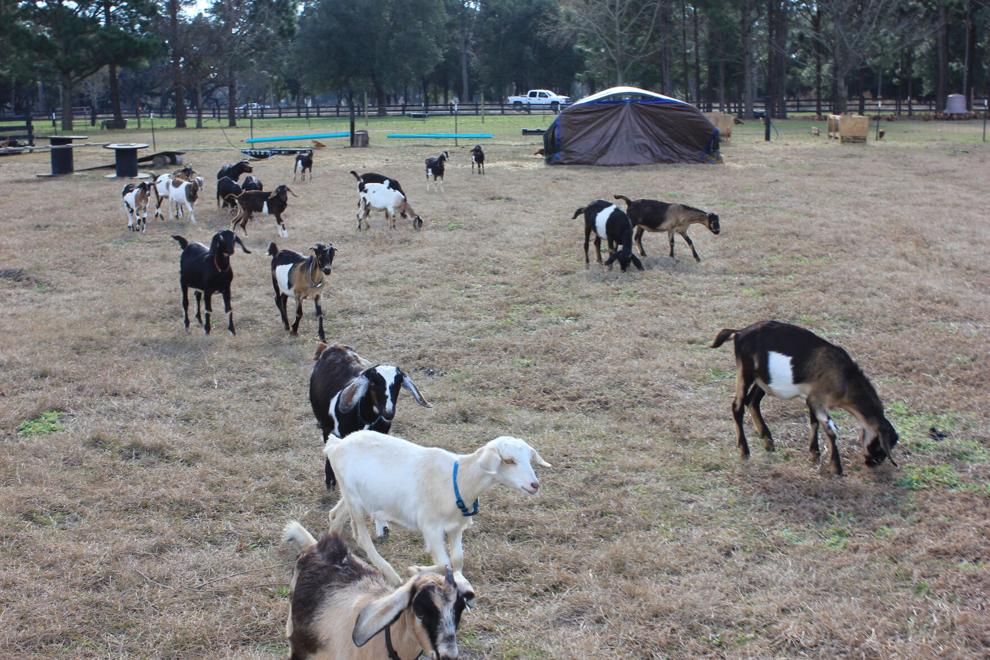 Near the farmhouse village is The Goatery. If you've never had the pleasure of being greeted by a tribe of docile goats, a drove of Kunekune pigs, a herd of miniature donkeys and a flock of chickens, you haven't lived.
Upon entering, Missy Farkouh, co-owner of The Goatery, introduced me to a few of her friends. Each animal is named. Notorious P.I.G. was one of the domestic pigs. Alley, Elvis, Eric, Easter, Elmer and Boomer were a few of the goats that surrounded me. Chickens roamed freely and "donks"(miniature donkeys) protected all of them.
"We have weird, fun and unique experiences here," Farkouh said, laughing. "The donks are herd protectors, along with Matt—that's our security unit."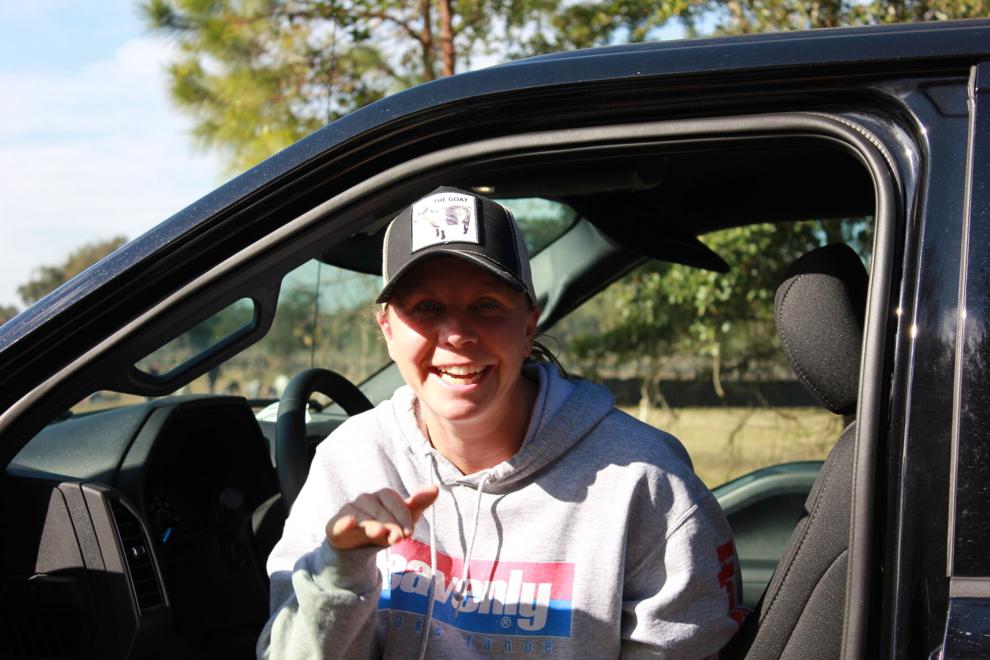 Patty, the farm manager, worked alongside a young woman, interning and getting hands-on experience on her way to becoming a veterinarian.
The Goatery incorporates the practice of refugia, a scientific approach of creating a holistic habitat, a balance of the relationship between animals and plants means the end of harsh chemicals and healthier herds.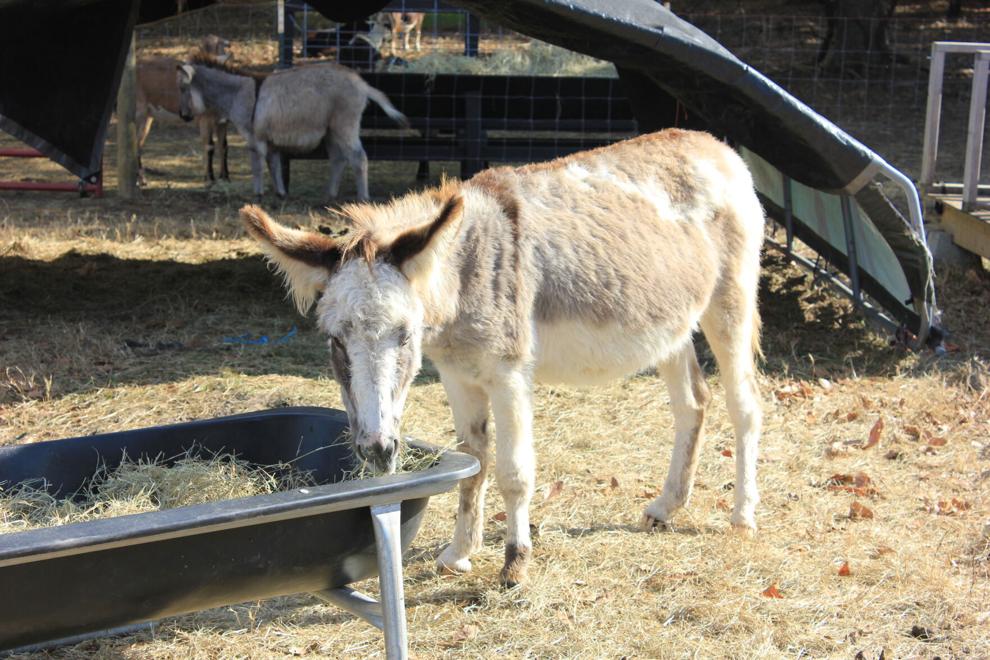 "Kiawah River is very unique because it's an agrihood, there are co-op farmers here," she said. "Sidi Limehouse, the Freeman Family, Storey Farms are among them. The green space is utilized by farmers who lease the land from Kiawah River. We also built what we call Lowcountry Farm Conservation, which is a nonprofit dedicated to teaching people where their food comes from."
Farkouh and her fellow farmers believe that people should see firsthand how livestock is raised, giving them a touch point where they can physically interact with the animals. She said that the organization is building a board and planning to host events, not only for the residents but for the public in general, too.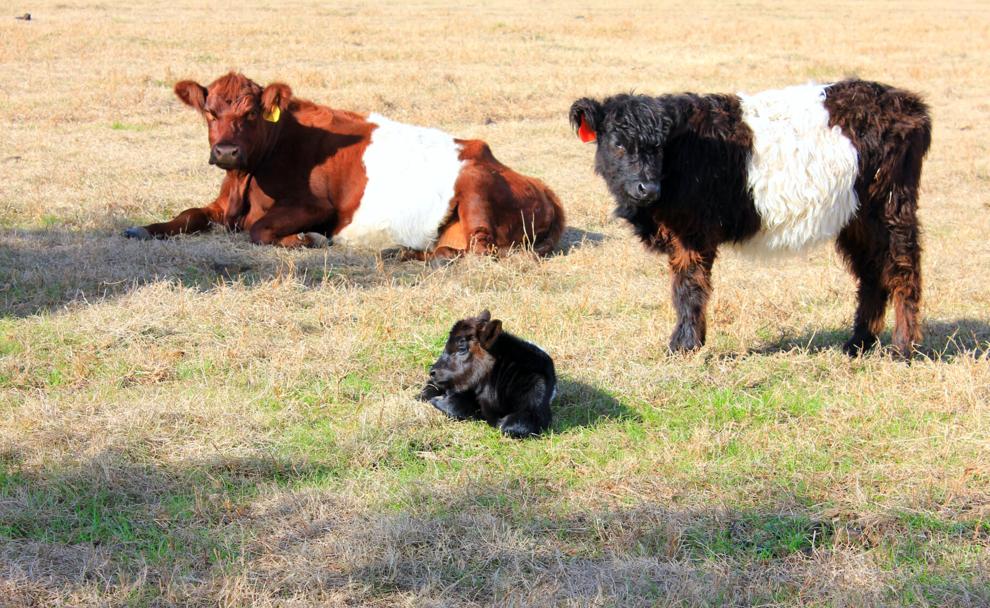 "Everything has a purpose here," she explained. "Each animal is part of something bigger. The chickens keep the ant and fly population down so you don't have to use a lot of chemicals, pesticides or medicines. The cows keep the grass clean so that the goats can eat over it. The goats eat up the weeds that would tear up the cows' stomach."
A herd of rare Belted Galloways cows mooed loudly just beyond a fence. A three-day-old calf named Stevie languished on the ground beside its mother. A couple strolled by with a toddler who was on his second visit to The Goatery, and a family entered to have a private session of goat yoga.
"We want to be a place where kids and people can learn about how this all works," Farkouh said. "Our animals live the best life possible and we love them. If we treat them well, the products they produce are better."
With a full-time biologist and chief environmental officer, the Kiawah River Builders Guild, farmers, artisans and other collaborators, the distinct neighborhoods within are being built with a promise of honoring the land's legacy.
An island local and a "come heah"
Johns Island was a hotbed of home sales activity in 2020. Closed sales as of November 2020 were up 76.7 percent according to Charleston Trident Association of Realtors. The average sales price rose from $404,310 to $453,608, a 12.2 percent increase. Inventory is down 57.3 percent.
Buyers have come from out of state. Some of them settled in historic downtown, finding even before the pandemic that Johns Island fits a lifestyle that is too good to pass up.
"I am what Johns Island icon Sidi Limehouse refers to as a 'come heah,' as opposed to a been heah,'" said Bruce Stemerman. "I moved to Charleston in 2013 from Washington, D.C. and lived on Kiawah for a few years, then I met my wife who has been in Charleston long enough to qualify as a 'been heah.'"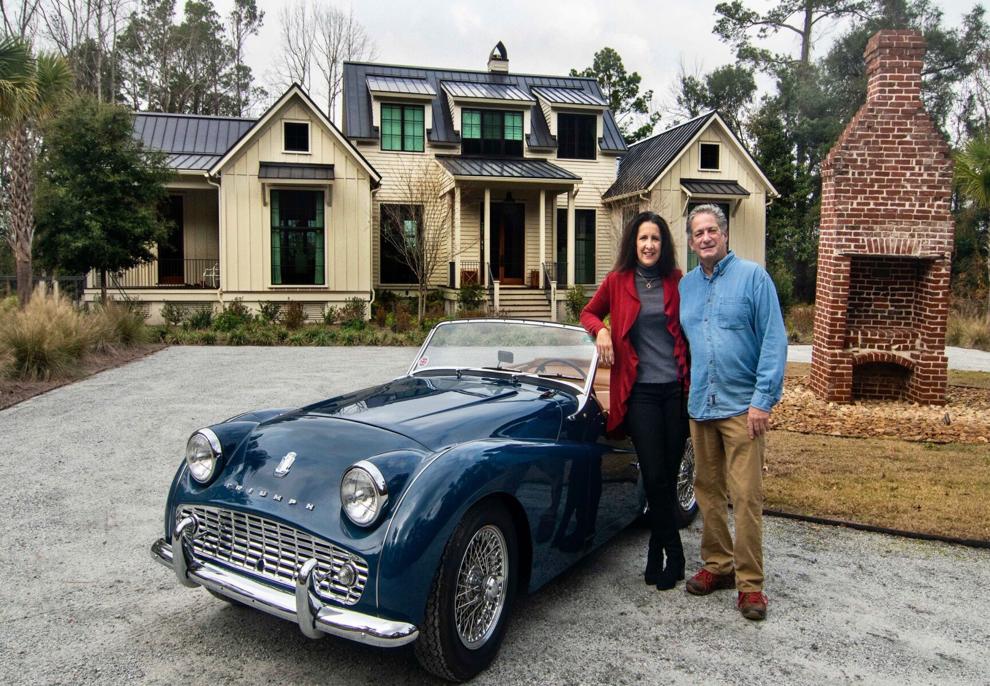 Stemerman and his wife, Olga Page (founder/partner of Maison Real Estate) met a year after he moved to the Lowcountry. Page was a downtown Charlestonian, having restored a historic home on King Street. The couple found themselves taking frequent trips to Kiawah Island and Johns Island. The more they visited, the more they wanted to take the plunge and make country living a reality.
"It was our dream to own some land and Olga found an undeveloped 13-acre property on Bohicket Road which runs along Bohicket Creek," he said. "We built our home on the property and moved here in 2018. It's been great and our seven dogs love it. Our future plans include a barn and pastures for our three horses."
The desire to live in an "unspoiled area," is a draw for many and the Johns Island landscape is changing, with an influx of new homes and apartments being built over the last decade. "There are mixed emotions regarding the growth, but given Johns Islands' proximity to James Island, West Ashley and Charleston, the appeal for developers and those seeking a home was inevitable," Stemerman said.
The couple have immersed themselves in the culture and community. Both are passionate about learning more about the history of Johns Island, most notably Esau Jenkins, founder of the Progressive Club on River Road.
"The Progressive Club built in 1963 provided a legal and financial assistance program, adult education, community recreation, childcare and a grocery store. Mr. Jenkins dedicated his life to improving the lives of African Americans on Johns Island at a time and in a place where doing so put his own life at risk," Stemerman explained.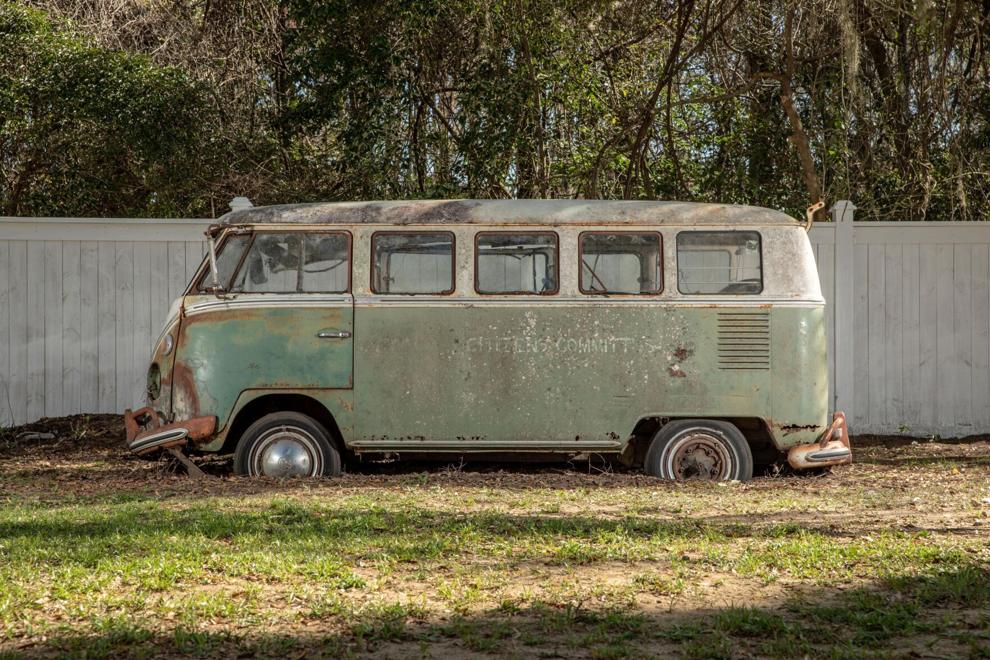 Jenkins provided transportation for workers to jobs in Charleston and along the way he and his wife, Janie, provided lessons in reading and writing so they could register to vote. The Jenkins hosted many national civil rights leaders at their home adjacent to the Progressive Club, including Martin Luther King, Jr., Andrew Young and Ralph Abernathy.
"The doors from his 60s era Volkswagen bus, with his motto "Love is Progress, Hate is Expensive" is now on permanent display at the Smithsonian National Museum of African American History and Culture in Washington, DC.," Stemerman added.
Whether one is a "come heah" or a "been heah," there is an undercurrent of giving that connects this community. Johns Island is home to Sea Island Habitat for Humanity, the third oldest Habitat affiliate in the world. Founded in 1978, the nonprofit, like many others, was hit hard by the pandemic since much of their building comes through volunteer efforts. To date, the organization has built over 400 homes for those who otherwise could not realize the pride of homeownership.
Stemerman, who is retired, serves on the Habitat's board and is a tutor with Reading Partners of Angel Oak Elementary. A few years ago, he and a friend took their passion for classic cars and turned it into one of Kiawah Island's most recognized annual events.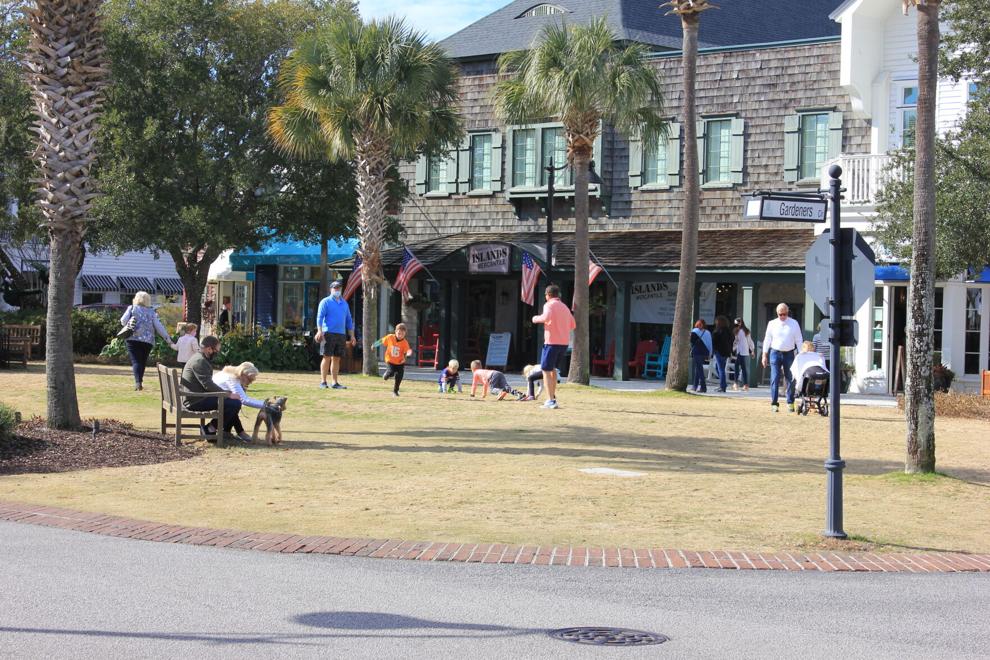 "My friend and I started a monthly cars and coffee gathering at Freshfields Village and an annual car show on Kiawah, 'Cars on Kiawah,'" said Stemerman. "The event has enjoyed great success over the last five years."
The pandemic put a halt to that in 2020. In 2019, the event attracted 275 cars and 4,000 spectators. The next Cars on Kiawah is scheduled for October 16, 2021. The event is located on Kiawah Island's Ocean Park and registration begins in spring 2021.
"We recognize how fortunate and privileged we are to have been able to build our dream home here," Stemerman said. "It is a haven here (Johns Island) and there is an abundance of produce and seafood from the island and waterways surrounding it. The friendliness and diversity of people living here was also an important consideration in our decision to make this our home on the island."
Fresh produce stands, fresh seafood, Freshfields Village, Bohicket Marina and sunset waterway views that stop you in your tracks. And, goat yoga every Saturday at The Goatery. Count me in.
Contact Brigitte Surette at bsurette@postandcourier.com.
***
Other Johns Island new construction communities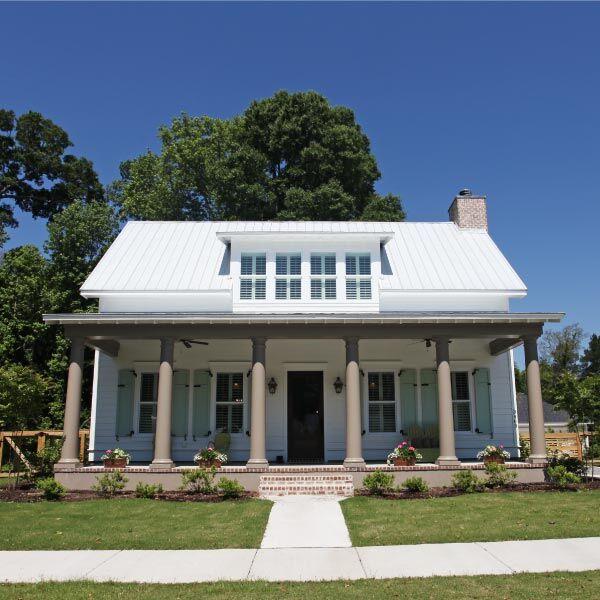 · River Glen, from the low $300,000s
· The Oaks at St. Johns Crossing, from the high $200,000s
· The Thicket, lots and land – up to 4.73 acres
· The Villages in St. John's Woods, from the low $400,000s
Source: Carolina One Real Estate