Available: a Palmetto State property with presidential pedigree. 
Only it's not quite in the same league as the White House. Or Trump Tower.
This deal is more down-market.
President Donald Trump is looking to unload his only known South Carolina real estate investment, a former Lockheed aircraft-parts plant in an aging North Charleston business park.
Usually not one to back down from a fight, the nation's commander-in-chief is in the market to sell in order to settle a landlord-tenant squabble, court documents show.
Trump's involvement stems from an unusual string of events that led him to invest in a piece of real estate unlike any other in his glossy portfolio of hotels, condominiums and golf courses  — a vacant 1970s-era commercial structure on Pace Street in the aptly named Stark Industrial Park.
The troubles began to bubble up off Azalea Avenue with a leaky roof. The question has been whether a company that Trump controls should pay to resolve a hefty water-damage claim.
His legal adversary in this case is an affiliate of France's Saint-Gobain. The big multinational building supply company started renting most of the Pace Avenue building in 2013 from Titan Global Manufacturing, which later was renamed Titan Atlas Manufacturing.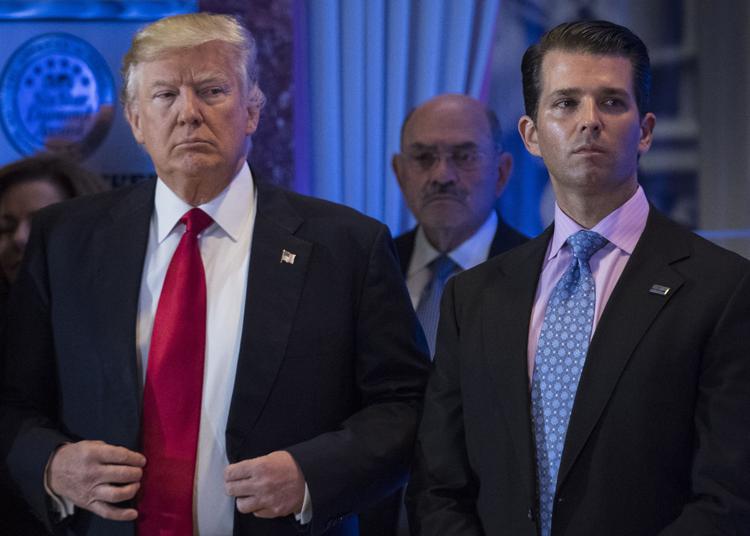 The developer-turned-president had a close connection to the landlord: Titan's partners included Donald Trump Jr., his oldest son.
The roof started to spring leaks in April 2014, according to court filings. Saint-Gobain said it repeatedly notified representatives of the building owner, including Trump Jr. and the top lawyer for The Trump Organization, where both hold executive vice president positions.
The problems were never fixed, Saint-Gobain said. Instead, it alleged that it was told to extend its lease "or else the roof would never be repaired."
The situation deteriorated in October 2015, when 1,000-year floods drenched most of South Carolina. As a result, Saint-Gobain said it suffered a "devastating loss" of water-damaged materials — roofing supplies, interestingly — valued at $4.5 million.
It then abandoned the warehouse, and later filed a lawsuit to recoup its losses and legal expenses.
The future president entered the fray through a financial transaction that's been described as a bailout. In late 2014, his D B Pace Acquisition LLC bought a soured mortgage from Deutsche Bank that Trump Jr. and other Titan investors had personally promised to repay. Terms of the loan purchase have not been disclosed.
D B Pace filed a foreclosure lawsuit, and it took title to the North Charleston property in March 2016.   
D B Pace has argued it should be dropped from the lawsuit because it was merely the lender during the 2015 floods. It did not become the legal owner of the property until five months later. By then, Saint-Gobain's lease had expired.
Also, D B Pace has said it is wholly controlled by the president. It is isn't owned by Trump Jr. or other Trump Organization employees who had been contacted about the roof.
Saint-Gobain disagreed. Its attorneys said D B Pace is "so intertwined" with the previous building owner "that the legal distinction ... is blurred." They said Trump Organization executives, including Trump Jr., "assumed the role of landlord in communications" after D B Pace bought the delinquent Deutsche Bank mortgage.
In January, days after Trump was sworn in as the nation's 45th president, a Circuit Court judge directed the landlord and former tenant to try to settle their differences through mediation. Deadlines in early June and late October came and went.
Through an attorney, D B Pace is seeking to extend the talks to give it time to line up a buyer for the 158,400-square-foot building on more than 7 acres at 4280 Pace St. The asking price has not been disclosed in marketing materials. 
"The sale of this property is critical to the resolution of this case as it will provide the necessary liquid assets to be used for settlement purposes," a lawyer for D B Pace wrote in a court filing late last month.