One of South Carolina's largest lenders could close its largest buyout to date this week, a deal that will keep management busy for at least several months.
But that isn't stopping the questions about when and where Carolina Financial Corp. will strike next. Inquiring financial minds want to know, "What have you done for us lately?"
"It's a good question. It's one that I probably don't have a complete answer to right now," Carolina Financial CEO Jerry Rexroad told analysts in a recent conference call.
"Our goal is get through the merger, get through the systems change," Rexroad added. "That's going to take well into the second quarter of 2018."
The acquisition inquisition came as the CresCom Bank parent was discussing its latest earnings report, highlighted by a 34 percent year-over-year increase in profits, to $8 million, and 12 percent loan growth.
"Overall, I think we had a very, very strong quarter," Rexroad said during the Oct. 20 call. 
The merger he cited is Carolina Financial's pending buyout of Washington, N.C.-based First South Bancorp Inc. The deal will double CresCom's brick-and-mortar network while also expanding its existing Tar Heel State footprint in a big way.
The all-stock transaction was valued at $188 million as of Friday. Cleared by shareholders and regulators last week, it's expected to close Nov. 1.
Charleston-based CresCom estimated it will grow to about $3.2 billion in assets, $2.2 billion in loans and $2.5 billion in deposits once the sale is consummated. It is — and will remain by far — the second-largest bank headquartered in South Carolina, behind Columbia-based South State.
It was about five years when the recession-scarred CresCom was emerging from the 2008 financial crisis under new management while preparing to embark on the biggest growth spurt in its 20-year history.
The lender got its start in downtown Charleston as Community FirstBank in April 1997. Its organizers expanded up the coast to the Myrtle Beach area by forming Crescent Bank a few years later. The two franchises were combined to create CresCom in 2011. 
Another key move was to list the parent company's closely held stock on the Nasdaq, giving shareholders liquidity while providing Carolina Financial with currency to add heft to its expansion-minded retail bank.
At that point, CresCom had about 10 branches, all along the South Carolina coast. It tiptoed into North Carolina's Wilmington area in 2014 and started to set its sights on other markets about two years ago.  
It set up shop in the Columbia area in mid-2016 with the $16 million buyout of a small Cayce bank with a couple of storefronts in the Capital City suburbs. It planted its flag in the Upstate about a year ago by announcing the purchase of the four-branch Greer State Bank.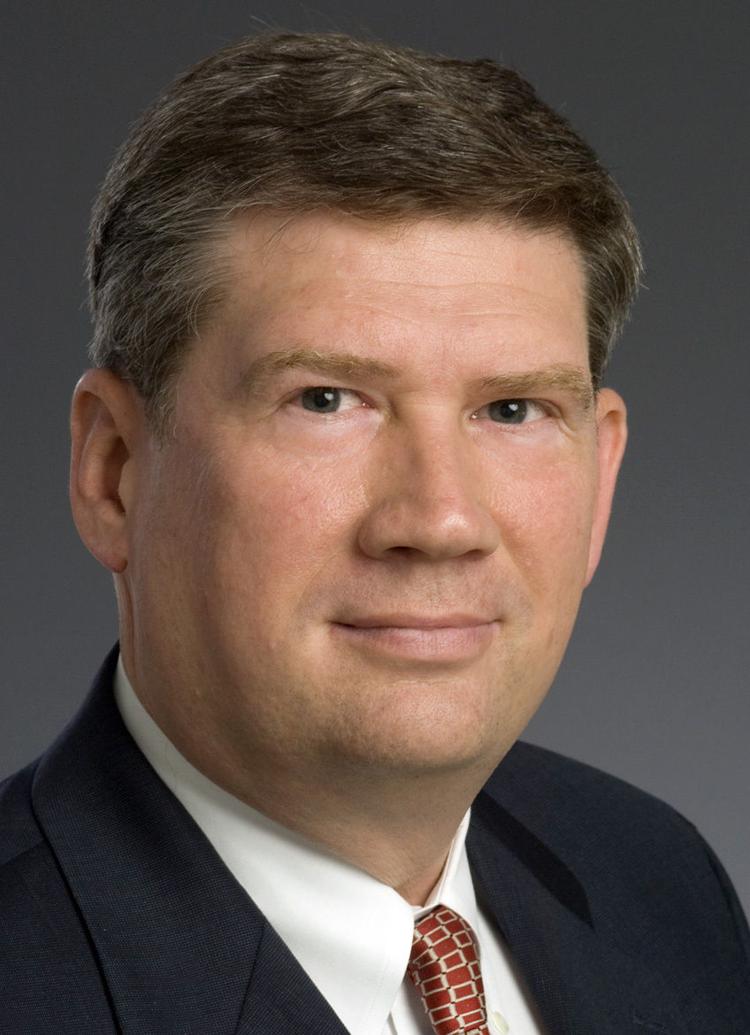 CresCom and its parent then reloaded though a stock offering this year that raised almost $48 million for "organic and acquisitive growth." 
North Carolina was the next frontier. The First South tie-up was announced in June. The buyout will give CresCom another 28 branches with $1.06 billion of assets in the Research Triangle area and throughout eastern part of the state — from Durham to Elizabeth City and from Wilmington to Lumberton.
On the recent earnings call, Rexroad faced the inevitable questions about what's next for CresCom on the merger-and-acquisition front. He kept his options open. 
"I think we've pretty much said, it would take an absolutely perfect opportunity for us right now to take a look at it," he said. "I'm not saying that perfect opportunity wouldn't come about. But it would have to be a very, very good fit — and a financial fit — for us to look right now." 
He didn't name specific takeover targets or locations, but both South Carolina and North Carolina remain fertile ground for a buyer like CresCom.
"Quite frankly ... there are opportunities that overlap with some of our existing footprint that could really help us build a dominant bank in those particular markets," Rexroad said. 
He also noted that "certain parts of the Georgia market" would fit nicely into CresCom's growth plan. The ideal merger candidate would have about $1.5 billions in assets, he added.  
But for the here and now, "Job One" will be to focus on integrating First South into CresCom as quickly and seamlessly as possibly, Rexroad said.
Any future acquisition deals, of any size at least, will likely have to wait.
"'Job Two' would be … as we get into the middle of next year, we will probably again strategically begin looking to see if there are other opportunities that really make a good fit," Rexroad said.