Two of the five Burger King restaurants that abruptly closed during the spring across the Charleston region are now serving again.
The fast-food restaurant at 1601 Trolley Road reopened on Friday, while another at 103 N. U.S. Highway 52 in Moncks Corner began service a week or so ago.
Another one of the closed shops in front of Mount Pleasant Towne Centre is set to become a Chase Bank.
Two others remain closed. They are at 1300 N. Main St. and 1117 Central Ave., both in Summerville.
The restaurants went dark after a lawsuit was filed in February against franchisee Bennie Arbour Jr. of Mount Pleasant for allegedly failing to repay a $100,000 loan from the previous operator of the restaurants, Whit-Fam Inc. of North Charleston.
A loan document shows Arbour, through a company called T. Bayou LLC, purchased the businesses from Whit-Fam in September 2017, with a $100,000 promissory note due one year later. Whit-Fam alleged in its lawsuit the money was never repaid.
In late May, a circuit judge declared Arbour in default and ordered him to repay the money with interest along with Whit-Fam's court costs and attorney fees, according to Charleston County court documents. That came to nearly $112,500.
The reopened restaurants are being operated by new entities.
What's cooking?
A new late-night restaurant and bar is being proposed on upper Meeting Street in Charleston, the second near the rapidly changing East Side neighborhood, while a new restaurant is now open in Mount Pleasant and a chain diner is set to open a sixth metro-area location in North Charleston.
The city Board of Zoning Appeals will consider a request Tuesday for a new eat-and-drink, late-night venue within 500 feet of a residential district on the ground floor of the Elan Midtown Apartments at 441 Meeting St.
The property, owned by Meeting Street Realty Co., is zoned for mixed-use, workforce housing.
The request comes at a time when several new apartment complexes are rising nearby. Student-housing building Hoffler Place recently opened two blocks away at King and Spring streets while the new Skygarden Apartments are just around the corner on Woolfe Street.
North of the proposed restaurant and bar site, The Guild apartments at Courier Square are open while the Five Eleven Meeting apartment building is nearing completion and Summit Place apartments across the street is expected to open next year.
In addition, the East Side community across from Elan Midtown is undergoing a transformation with college students and new residents moving in. 
Another late-night use restaurant and bar within 500 feet of the East Side residential district was approved just up the street in April. The Board of Zoning Appeals signed off on a new 920-square-foot venue at 472 Meeting St. across from apartment management company Greystar's new corporate headquarters in Courier Square.
The board stipulated the rear door cannot be used as an entrance or exit and lids must be maintained on outdoor garbage and recycling containers at that location. No business has opened at the 472 Meeting site yet.
Now serving
Also in the restaurant realm, Butcher & The Boar is now open in the former Southerly Restaurant site in Mount Pleasant.
The new dining spot sits beside Gold's Gym in what used to be Southern Season specialty grocery store.
At 730 Coleman Blvd., it opens at 4-5 p.m. most days with brunch 10 a.m.-2 p.m. Sunday. Check the website for more specific hours.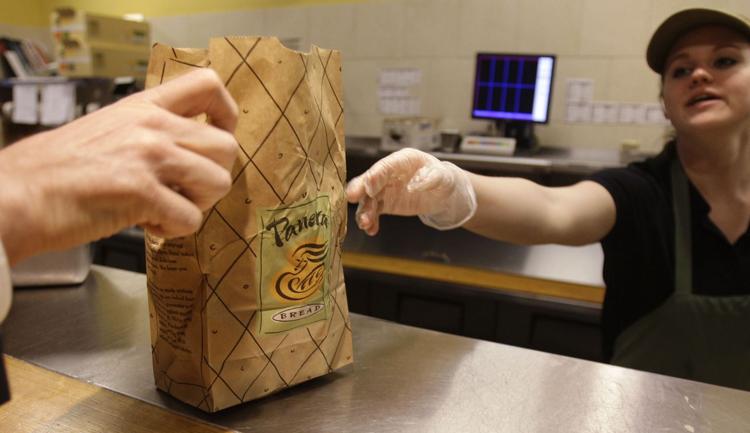 And on Tuesday Panera Bread will launch its sixth bakery-cafe in the Charleston region.
The new drive-thru restaurant will celebrate its grand opening with freebies starting at 6 a.m. at 9488 Dorchester Road in the Corner at Wescott Shopping Center in North Charleston. Some of the opening promotions extend beyond Tuesday.
It will be the 27th location in South Carolina and Georgia owned by Ohio-based Covelli Enterprises, the largest Panera franchisee.
As part of the grand opening, the dining chain also will partner with the Travis Manion Foundation 9/11 Heroes Run, which raises funds for life-saving equipment for local first responders by rounding up purchases at the register. Foundation representatives, first responders, the Stingrays' mascot and Trooper Bob will be on site along with a live broadcast from Cumulus Radio.
Gassing up
An Upstate convenience store operator recently opened a new location in Summerville and will soon build its first store in West Ashley. Another is proposed for North Charleston.
Greenville-based Spinx can now be found at 10696 Dorchester Road. 
As part of the grand opening, monthly memberships are available at discounted prices for the Spinx Car Wash Club.
In addition to fried chicken, breakfast biscuits and chicken sandwiches available all day, the newest location offers made-to-order milkshakes, smoothies and soft-serve ice cream along with fountain drinks, lemonade, iced tea, slushies, "chewy ice" and hot coffee. 
Also, the convenience store operator recently bought 3 acres between Glenn McConnell Parkway and William E. Murray Boulevard near West Ashley High School from Whitfield Construction Co. for $1.375 million. The site is near a proposed 348-unit apartment development on William E. Murray Boulevard.
The company also wants to put a location in the former Shipwatch Square Shopping Center site on Rivers Avenue in North Charleston, according to Mayor Keith Summey.
Spinx operates 11 other stores in the Greater Charleston area, all of them from North Charleston to Moncks Corner.
The convenience store's move comes at a time of competitors expanding into the booming Charleston region.
Mount Pleasant-based Refuel is adding five locations in the metro area and five others along the Interstate 95 corridor while Savannah-based Parker's Kitchen is developing 10 stores in the Charleston region.
Two of Parker's stores are already open in Moncks Corner. A third is expected to open Friday at 1601 Central Ave. in Knightsville Crossing Shopping Center in Summerville. Two others are set to open next month in Goose Creek and near Cane Bay, both in Berkeley County.
A grand opening celebration for the newest Moncks Corner Parker's store at 1105 N. Highway 52 is set for 11 a.m. Tuesday. CEO Greg Parker will present a "Fueling the Community" donation to charity. 
Setting the table
A Charleston craftsman who makes tables from reclaimed wood is setting up a new retail shop in downtown Charleston.
Landrum Tables, owned and operated by native Charlestonian Capers Landrum Cauthen, will open Monday at 60 Broad St. in a shop shared with the artwork of Cecil Byrne Gallery.
Hand-crafted pieces include console table, side tables, coffees tables and many more.
"As a local small business, this is an incredible opportunity to be in the hub of downtown Charleston and really connect with the community and other downtown businesses," Cauthen said. "Our goal is to give everyone a little piece of Charleston history and be part of the 'shop local' movement."
The new store will be open 10 a.m.-5 p.m. Monday through Saturday. It's closed on Sunday. On Sept. 6, the new store will be open until 8 p.m. for the Charleston Gallery Association Artwalk.  
Landrum Tables was once located on upper Meeting Street, but the warehouse location was demolished last year to make way for a new seven-story apartment building called The Porter that will soon rise on the site.
More Rx
A Mount Pleasant pharmacy is looking to the town's northern edge for a second location.
Sweetgrass Pharmacy recently applied for a permit from state environmental regulators for a 1.6-acre site at Faison Road and Park Avenue Boulevard near Costco Wholesale in the Carolina Park community.
The pharmacy currently operates at 1952 Long Point Drive, in the Shoppes at Seaside Farms.
Near the proposed independent pharmacy site, a new CVS drug store is under construction at Faison Road and U.S. Highway 17.
Adding bling
An upscale bow tie business in Charleston is adding a new line.
Brackish in West Ashley will launch its first women's collection Tuesday. It includes a jewelry outlay of 16 styles of earrings and bracelets.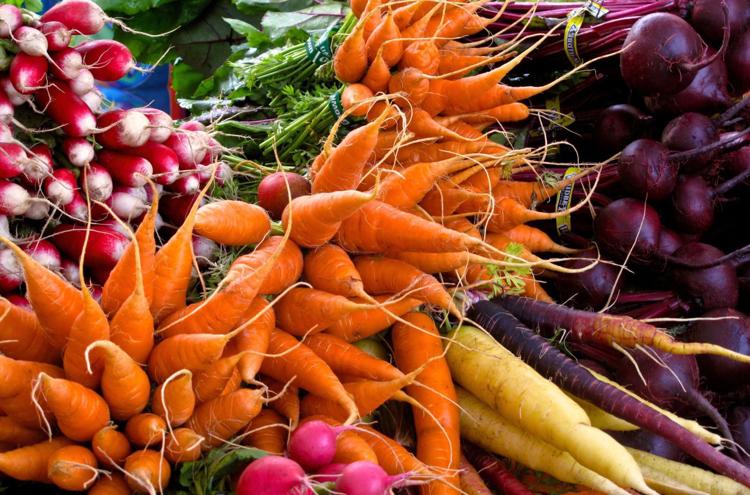 New hours
Ruke's Produce Stand in Mount Pleasant will launch new hours after Labor Day.  Starting Sept. 5, the seasonal vendor will operate 10 a.m. to 5 p.m. Thursday through Saturday at Holy Trinity AME Church on Mathis Ferry Road.
Relocating
A Berkeley County recreational vehicle and boating business will move to a new location on Sunday and is having a moving sale ahead of time.
Palmetto RV and Marine is relocating to the former Berkeley Ford site at 1511 U.S. Highway 52 from 108-B S. U.S. 52, where it has been for the past three years.
The 20-year-old business will now be housed on five acres, include new and pre-owned RVs and boats and offer 13 service bays to expedite appointments. It's open every day but Sunday.