For the first time in several years, occupancy rates at Charleston hotels went down in 2018, but more overnight stays were booked in the area than ever. 
Travelers purchased about 4.62 million nights in Charleston County hotels last year, an increase of 2.3 percent, according to figures from the College of Charleston.
"In some ways, that's the best indicator of the strength and success of the year," said Daniel Guttentag, the director of the downtown school's Office of Tourism Analysis.
Whereas occupancy rates can be dampened when a market absorbs new supply, he said, the number of nights sold from year to year shows how the volume of travel at a destination has changed. 
Seeing occupancy rates decrease in Charleston is unusual, though. 
Other than in 2015, when there was a slight decrease of less than 1 percent, the figure has consistently increased since 2010, said Melinda Patience, research coordinator at the Office of Tourism Analysis.
But the dip was small enough that it shows the area successfully absorbed the new inventory, Guttentag said, particularly taking into account that Charleston faced two major weather events during the year: a winter storm last January and Hurricane Florence in September.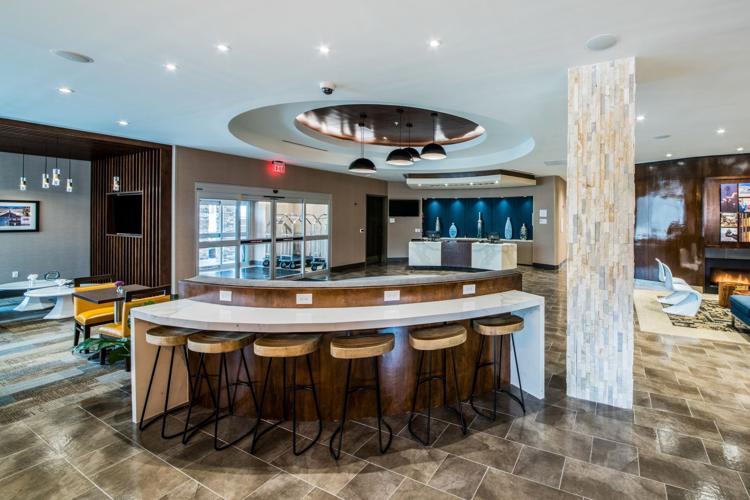 Hotel occupancy from Sept. 9 to Sept. 15 — which included a five-day state-ordered evacuation — was down 52 percent compared to a year without a major weather event.
Decreases in occupancy may continue as more lodgings join the market, according to projections from the commercial real estate giant CBRE Inc.
In a recent report on Charleston-area hotels, the firm predicted a similar decrease in occupancy this year, with a couple more years of small dips before seeing any gains. 
The Charleston market absorbed a significant number of new hotel rooms last year. There were, on average, about 642 more rooms available in a given month in 2018 than there were in the same month the year before.
By the end of the year, there were more than 17,000 hotel rooms in Charleston County. In the first five months of 2019, the market will grow by at least another 500. 
On Jan. 27, the opening of Hotel Bennett brought in an additional 179 rooms and guest suites. The luxury property on Marion Square is the largest lodging in terms of room inventory that was set to open this year. 
A new Home2 Suites also opened earlier this month in West Ashley, and a 126-room Cambria Hotel is starting to accept reservations for May. The latter property, near Ripley Point Marina, is one of three Cambria hotels in the Charleston area. One opened last year, and the third, set to rise in North Charleston, hasn't set an opening date. 
A new 92-room Hyatt Place Hotel at Mount Pleasant Towne Centre is also scheduled to open in the spring. 
Despite the dip, average occupancy for Charleston County is still well above the statewide average — more than 75 percent for the year compared to about 64 percent across South Carolina.
Except for occupancy, which went down less than half a percent, all statewide lodging indicators were up for the year. One indicator, however, showed a slowdown in growth: a metric that calculates revenue per available room. 
The statewide figure edged up by just 1.6 percent last year, compared to a 4.6 percent gain in 2017. 
That rate puts the state below the national and regional rates for this measuring stick, which the Palmetto State had outpaced the prior year.