Most spectators heading to the RBC Heritage this weekend will turn southeast on Highway 278 from I-95 en route to Harbour Town Golf Links on Hilton Head Island.
A slight detour in the opposite direction, up past Ridgeland to the tiny rural Jasper County community of Gillisonville, would take them by a lesser-known 18-hole tract where the elite come to play — and to give back.
Completed in 2017, the critically acclaimed Congaree was built by a couple of Texas business tycoons with a goal of helping underprivileged kids, both locally and globally, get a leg up in life.
One of the driving forces was Houston Texans owner and billionaire Bob McNair. The University of South Carolina graduate and benefactor kept close ties to the Palmetto State up until his death Nov. 23 at age 81.
It was Dan Friedkin, another billionaire, who came up with Congaree's golf-gives-back business model in 2013. He called it "something I was very passionate about doing" in written remarks to The Post and Courier.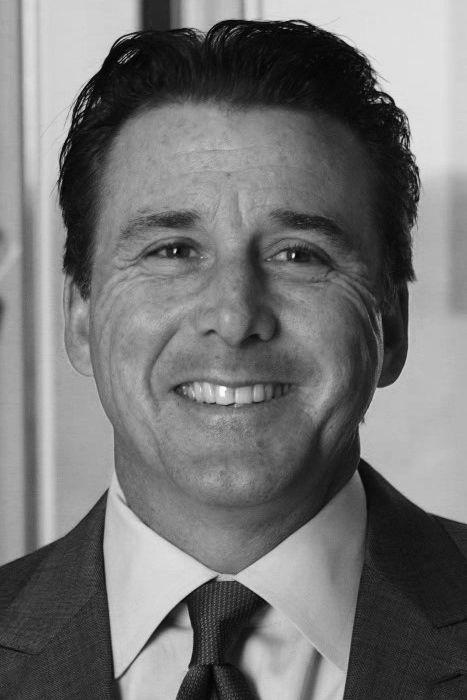 "I wanted to create a club with a different purpose than what you typically see, where the chance to help young people succeed academically while promoting the game ... to the next generation goes hand-in-hand with developing a world-class golf course that challenges the best players in the world and attracts people who are passionate about supporting Congaree's philanthropic mission," Friedkin said.
McNair, who made his fortune in the energy industry, bought into the Congaree game plan in 2014. After hearing about it, the North Carolina native recalled telling Friedkin, "there's no way you're doing this in South Carolina without me," according to a report in Bloomberg Businessweek. 
McNair turned out to be the ideal partner. Friedkin said the venture "aligned perfectly with his passion for helping others, especially in a state he liked to call home."
"He has always loved the game of golf and his steadfast commitment to giving back is well-documented, especially in the state of South Carolina ...," he said.
Untraditional
The idea of investing in a high-end course wasn't new to Friedkin — he owns Diamond Creek Golf Club in western North Carolina — or McNair, who bought the Golf Club at Briars Creek near Kiawah Island out of bankruptcy a few years ago.
The two moguls decided to build Congaree on part of a former 18th century Lowcountry rice plantation called Davant. A company they set up paid $9.5 million for the historic 2,000-acre property five years ago. Tom Fazio, whose South Carolina credits include layouts at Wild Dunes Resort and Callawassie Island, was hired as the designer.
Congaree is now a club of one. With McNair gone, Friedkin is the only "member." The others who are invited into the fold are carefully selected "ambassadors" who pay no initiation fees. Instead, they're expected to help fund the Congaree Foundation and participate in the nonprofit group's charitable undertakings.
"We knew it would take the right partners to pull this off, to build a model around philanthropy and advocacy — certainly not the traditional structure of a golf club — where everyone involved would share a commitment to see that Congaree's mission would always be to help shape the lives of kids," Friedkin said.
The centerpiece is the Congaree Global Golf Initiative. It seeks out "underserved but ambitious high school kids from around the world by fueling their passion for golf and inspiring them to work hard in all aspects of their life, from valuing education to taking care of their physical well-being," said Friedkin, whose privately held Houston-based consortium owns automotive, resort and entertainment businesses.
"We work closely with our ambassadors to locate students who could benefit from the chance to come to Congaree each summer and work with experienced academic and college counselors and PGA professionals to help make their aspirations to attend college more attainable," he added.
So far, about 30 youngsters have gone through the academy. Friedkin said he's "extremely encouraged" about the early results and that "we're looking to grow" the program "but it takes time."
Local impact
Congaree also has adopted causes based on needs in its own back yard, where unemployment and the poverty rate are high. 
For example, it partners with a food bank and local schools to distribute fresh produce year-round to local families. It also provides mentoring services to the Boys & Girls Clubs of the Lowcountry and helped the nonprofit hire a teacher to work with children with below-grade reading skills.
"They do want to make a difference in Jasper County. ... At this point, we're lucky enough to have them as a partner," said Chris Protz, executive director of the Bluffton-based Boys & Girls Clubs.
Friedken is clearly proud of the low-key 18-hole gem he and McNair quietly developed off U.S. 278 in Gillisonville. Congaree was ranked as as the top private course in America last year by Golf Digest.
Surveying the civic-minded side of the score card, Friedkin figures that their social experiment has "only scratched the surface of what we can accomplish here."
"Whether it's five, 10 or 20 years from now, our impact will always be measured by the number of young people whose lives we can positively impact," he said.