NORTH CHARLESTON — A historic, mid-century motel is ready to welcome travelers in North Charleston once again — this time with a new look, new owners and a new name.
With pink stucco walls, decorative brick and a new marquee sign topped with a star, the Starlight Motor Inn is hard to miss along Rivers Avenue.
The  property underwent an extensive restoration effort by business partners Ham Morrison and Walker Lamond to create a space that transports travelers back to the Charleston area in the 1960s.
When Morrison heard that the property faced an uncertain future in 2019 he called Lamond with a "crazy idea": save and restore a 60-year-old property to a more-modern version of its former glory.
The original motel was built in 1961 on the site of Woody Rogers' Studebaker dealership. The name and concept pay homage to its predecessors, the Host of America Motel, later renamed the Star of America Motel.
The property was one of the first modular-built hotels in the South, which helped earn it a spot on the National Register of Historic Places in 2020. 
"The history: that's what saved this place," Morrison said, noting that without the designation and a special tax credit for historic buildings it's likely the structure would have been demolished.
In its former life as the Host of America, the motel faced major hurricanes, the closing of the nearby Navy base and growing fierce competition from corporate hotel chains. When someone thinks of preserving Charleston's history, the Starlight motel might not be what comes to mind.
"You think of downtown or grand historic homes, right?" Lamond said. "We saw this as an opportunity to preserve something unique and special to this area."
It features 51 retro vintage-style guest rooms, a pool, cocktail lounge, and possibly a restaurant in the future.
The former restaurant space has become a common area lounge for guests. Upstairs, the longtime cocktail lounge called the Burgundy Lounge is being brought back to life, complete with a bar, lounge, and card tables.
Every room features bright colors such as pastel pink and seafoam blue. While guests will have modern conveniences like Wi-Fi, Keurig hot-beverage machines and backlit mirrors, they also have 1960s inspired mini fridges and wall art. Lamond has coined the tagline: "Vintage inspired, modern-traveler approved."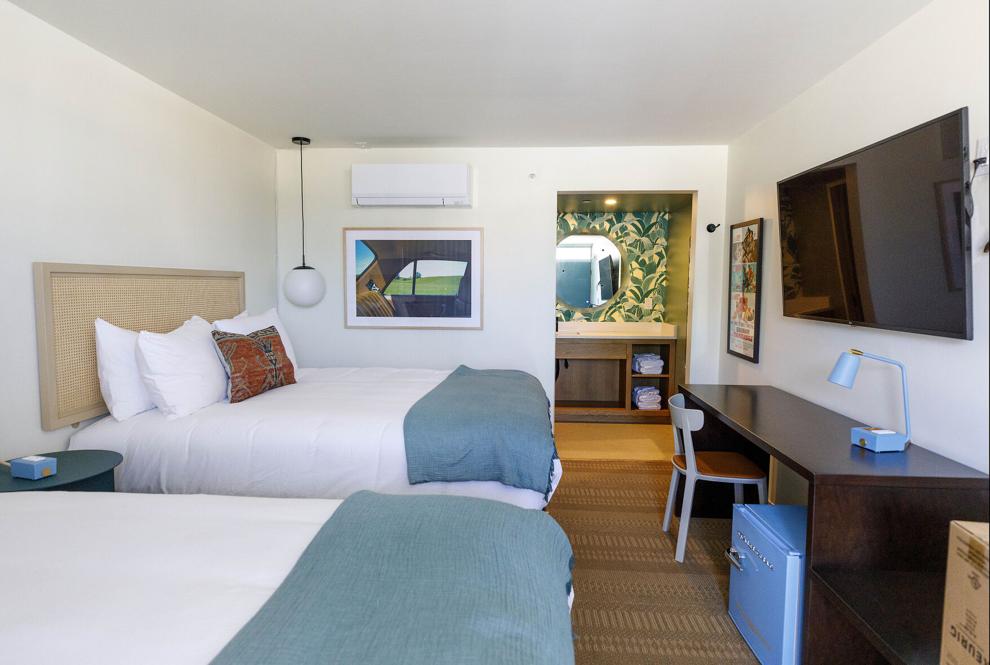 The motel will open in phases, with the first half of its rooms opening Jan. 16. The others, as well as the pool, poolside lounge and rooms are expected open by March.
One of the biggest selling points is its nightly price point of around $100.
"This exact motel in downtown Charleston could run someone hundreds per night," Morrison said. "Downtown lodging has become too expensive for the average visitor. 'Reasonable rates' was one of the taglines for the Host of America, and we believe in that too."
Charleston vacation home rental firm Stay Duvet will manage the property.
Morrison said that he's invested more than he thought he'd need to into the project to keep it historically up to spec, but he said he feels "it's worth it." He's had a daily hands-on role in restoring the property alongside his local contractors. While he's had to put in a lot of hard work, it's been a rewarding passion project, he added.
"There's always been a lot of heart and soul in this neighborhood," Morrison said. "We want to add our own heart and soul here by saving this iconic landmark."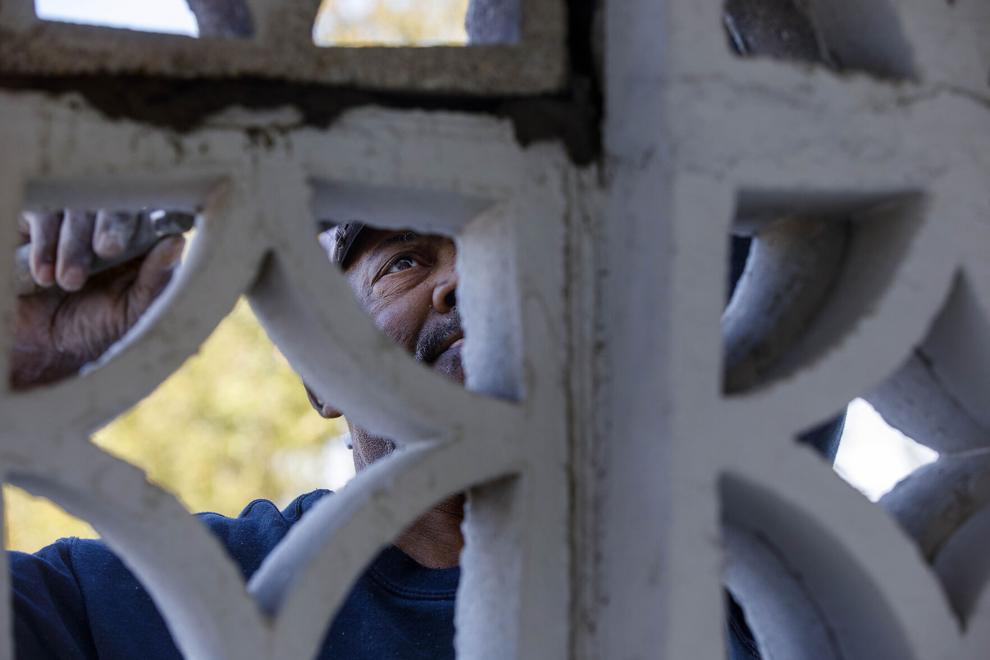 Lamond said that most people think restoration is just recreating exactly what was there before, but that's not the case here. The idea is to bring that past into the present. 
"The bones of this project are mid-century and we've been able to save that while giving it a new life and funky personality," Lamond said.