A previously disclosed plan to combine a North Charleston-based specialty textile manufacturer and part of a German company has been called off.
AstenJohnson said its proposed merger with Heimbach Group was recently scuttled.
The deal would have brought together the privately held makers fabric makers with the exception of one of the German company's textile divisions. Announced earlier this year, it was contingent on a due-diligence period and various regulatory approvals. The merger, described in April as a "perfect fit," was canceled late last month.
"While both companies have a high level of respect for each other and saw great potential to merge, the obstacles simply proved too great to overcome at this time," AstenJohnson CEO Kevin Frank said in a prepared statement.
Frank did not elaborate about the challenges, nor did Heimbach, which said it was "disappointed" the deal was never finalized and that it "will be writing the next chapter in our more than 200-year history on our own."
AstenJohnson said it "is committed and confident of delivering superior value to all its stakeholders" while "searching for future strategic growth opportunities."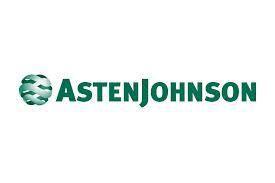 With roots that date back to 1790 in England, the North Charleston-based company is a global supplier of manmade fabrics and filaments used in paper mills. It also manufactures so-called advanced materials for the automotive, chemical, food and filtration industries.
AstenJohnson employs about 2,000 workers worldwide and operates one South Carolina plant in Laurens County.