"Our city adapts to growth while protecting what makes North Charleston special. Investing in people is investing in our future." – Keith Summey, Mayor.
According to the "Prime North Charleston Comprehensive Plan," adopted June 2020, ". . .if the City knows where it wants to go, it possesses better prospects of getting there." The plan was a collaborative effort between North Charleston government, leaders and residents.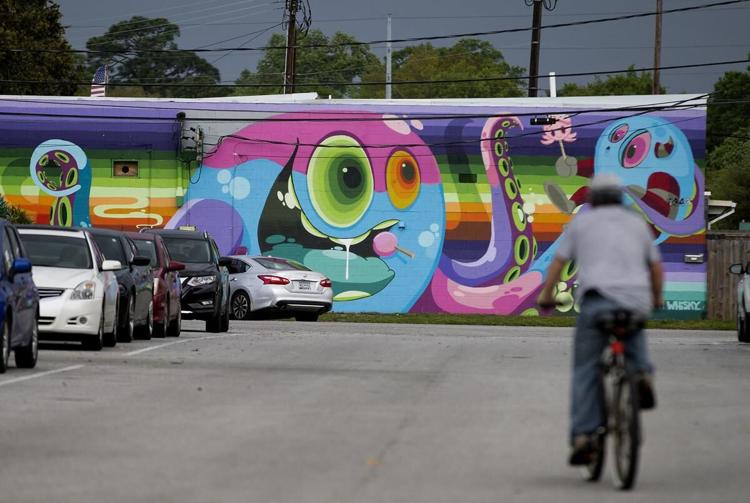 Considering feedback from citizens, the planning commission, city leaders and research and analysis, the plan, initiated in late 2018, laid the groundwork for addressing the area's growth. Over 1,000 surveys were completed and 84 percent of the respondents were North Charleston residents. Open house events and meetings with stakeholders, community advocates, economic development specialists, real estate investors, residents and others convened over a two-week period.
Guiding principles were: Livability and quality of life, sustainable growth and resiliency, economic opportunity and mobility and connectivity.
Not surprisingly, accommodating growth was one of the most important issues. Development of vacant and under-utilized property as the preferred means of doing so was agreed upon as the most efficient method.
Takeaway key elements from workshops and surveys as the "vision for the future of North Charleston" were:
· Housing attainability and affordable spaces for commerce,
· Planning for diverse land uses and preserving open spaces,
· Ensuring equitable access to necessary goods and services, and
· Preservation of existing neighborhoods with adequate and improved infrastructure.
North Charleston has established neighborhoods and brand-new ones – the diversity of them and the residents who live within them are why many choose call North Charleston home. It is a city that seeks to preserve that diversity while enhancing the infrastructure. Doing so "fosters a sense of security and community pride."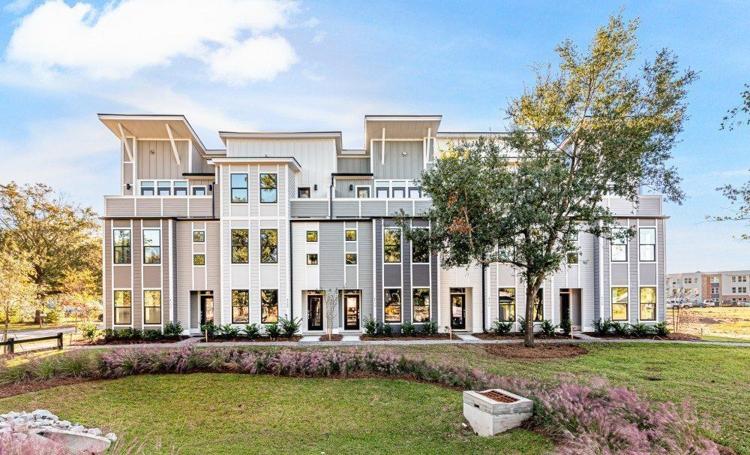 Neighborhoods are pre-Civil War to mixed-use modern developments. As one of the city's leaders, referred to its story, as a "tale of two cities," the future of this area will be about adding more employment opportunities, more mixed-used development and continually improving existing infrastructure to accommodate growth. Neighboring communities – Hanahan, Goose Creek and Summerville are also realizing growth as many commute from these areas to North Charleston.
The City of North Charleston is in Charleston, Berkeley and Dorchester Counties. The third-largest city in the state, it is bordered by the Cooper and Ashley Rivers.
Park Circle and nearby
Park Circle is the hip, vibrant jewel of North Charleston – a mixture of old and new homes. A hotspot for residents and visitors year-long, East Montague is lined with shops, businesses, bars and eateries. Nearby Mixon is now selling homesites in their Phase 7 of the community that offers a host of amenities with its vibe befitting Park Circle's personality. Builders Stanley Martin Homes and Eastwood Homes are the builders of the homes, where residents describe living here as "perfection." Homes start in the upper $200,000s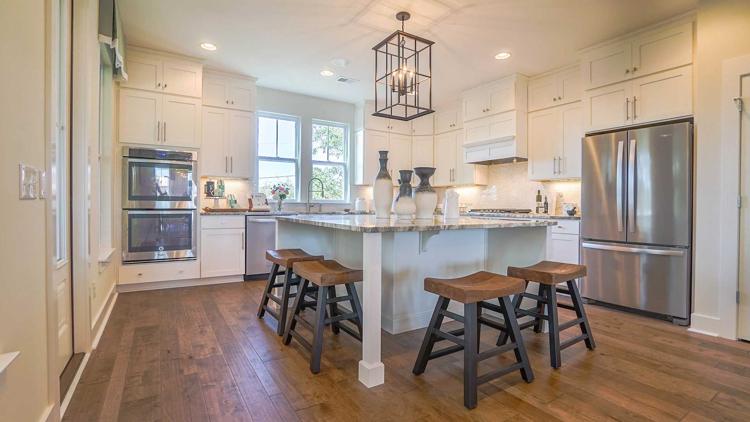 Eastwood Builders' Mixson Townhomes are priced from the $340,000s and are three-story ranging in size from 2,000 to 2,400 square feet, with two-car garages. According to Eastwood Homes' website, they have six move-in ready townhomes for sale. Residents can take full advantage of Mixson's amenities – swim club, fitness facility, clubhouse, Mixson market and more.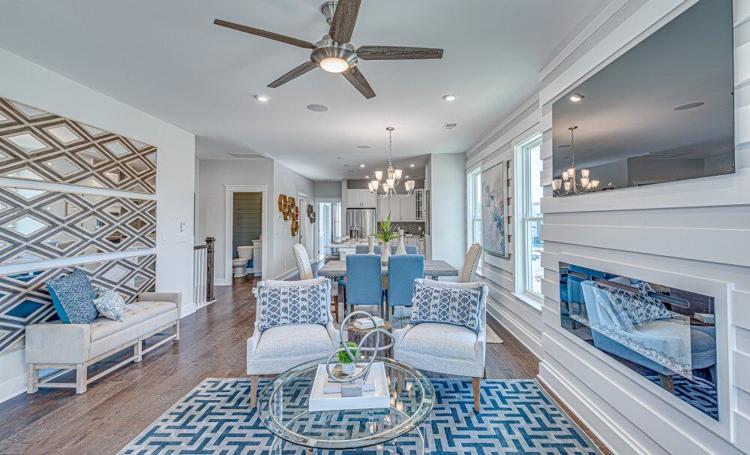 On a recent virtual bus tour hosted by the Charleston Home Builders Association (CHBA), I was to view a couple of new construction North Charleston neighborhoods. Ashley Commons townhomes, located at 4585 Park View Circle, are new construction townhomes and range in size from 1,473 to 1,524 square feet.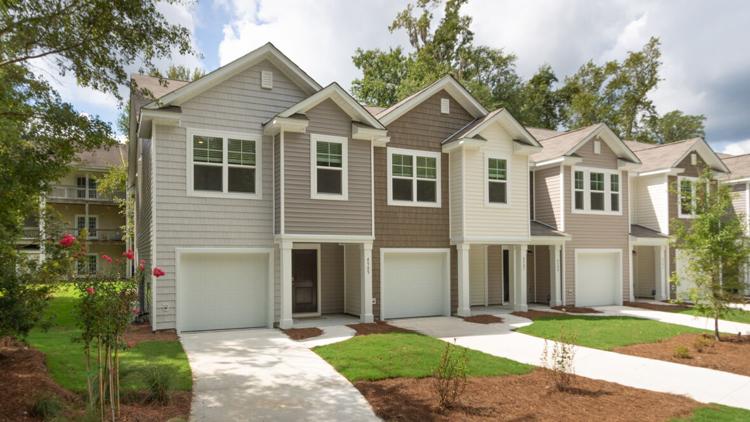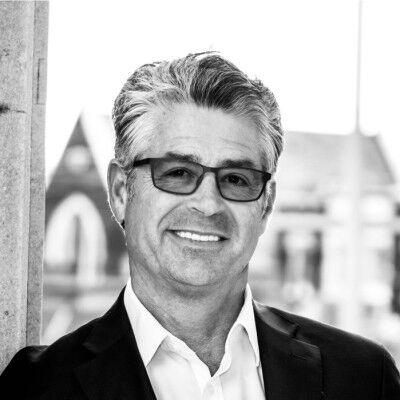 There are 54 available homes sites, but according to Randy Floyd of D.R. Horton, "Ashley River Commons has 27 homes in inventory starting at $209,900 and 11 were quickly sold right after their release. We are the last new construction homes available in Ashley River Commons."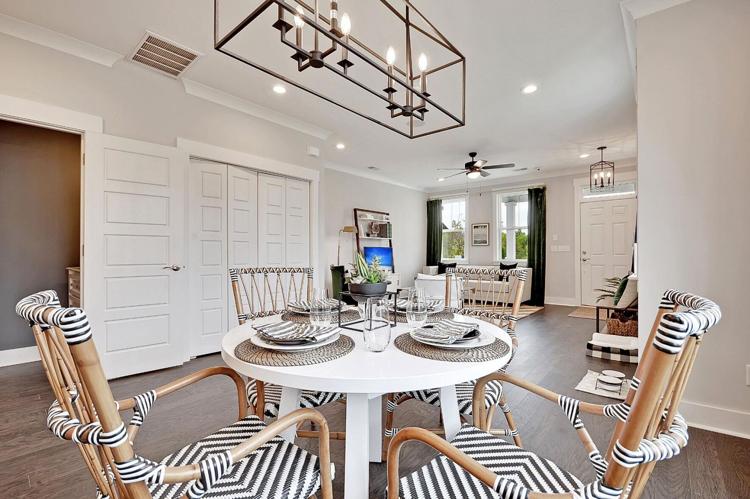 Another stop took us to Creekside at Horizon Village in North Charleston. "If you go to the end of South Rhett, you're in the neighborhood," Chad Murdock of Hunter Quinn Homes said. "We are one mile south of Park Circle and this really is a part of the Park Circle community."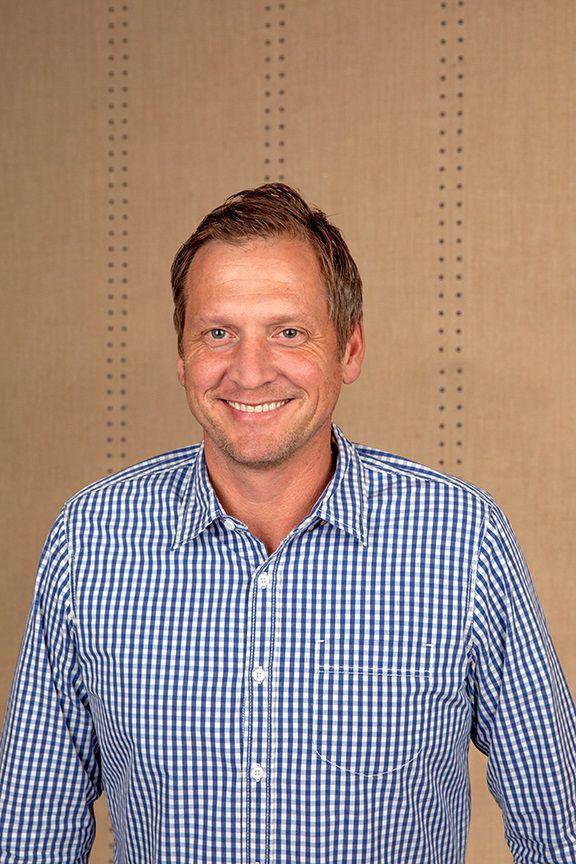 Murdock said there were 96 townhomes total and a total of 17 detached homes. Three of those 17 single family are still available, Murdock said. He has a listing for a townhome for $269,000. All of the Hunter Quinn homes here are priced between $259,000 and $307,000.
Noisette Creek is a three-minute walk from Creekside. "This is a really hot area – there's a lot of improvement and investment going on here. This area is a big focus of the mayor and he wants this area living up to its highest and best use."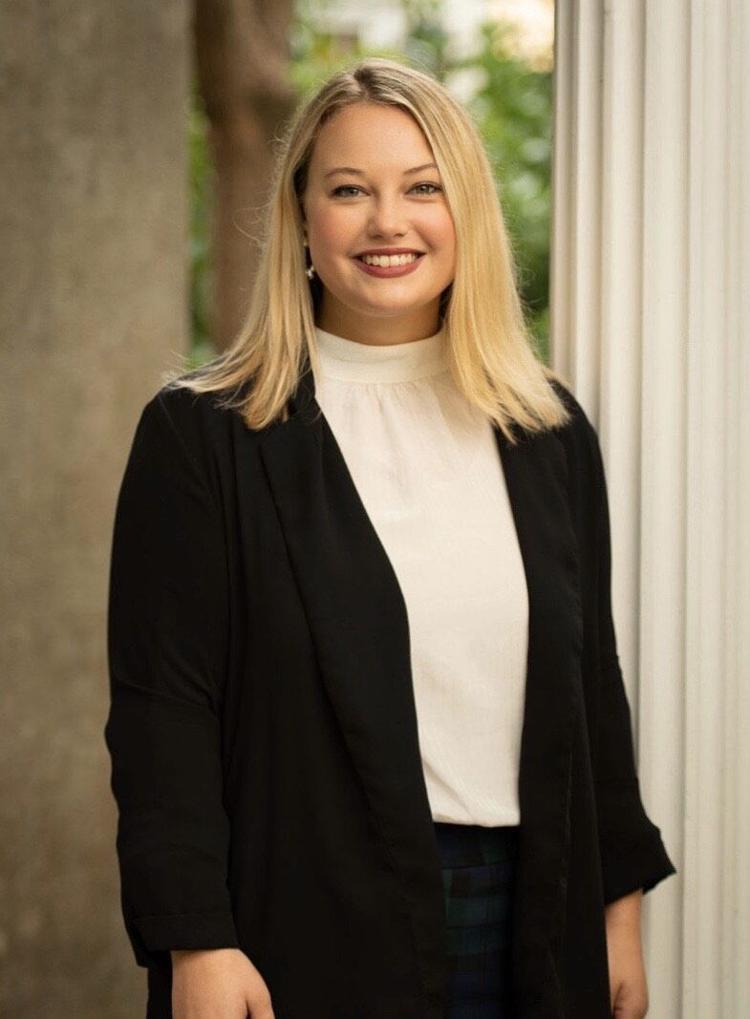 "The growth of North Charleston has a lot to do with its appeal," said Lauren Skoog of The Exchange Company. "The many pockets of Charleston are easily accessible from North Charleston, and it's near the airport."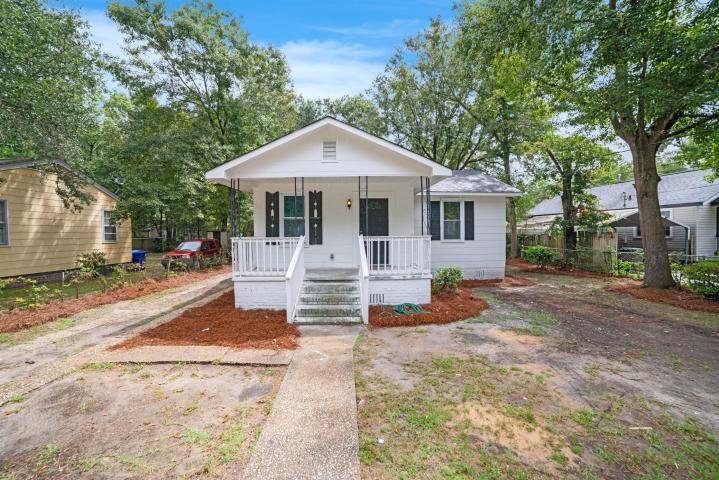 In the nearby established subdivision of Waylyn, homes are modestly priced. Lauren Skoog of The Exchange Company has a listing at 2655 Poplin Avenue for $198,000. The home, built in the 1940s has been completely renovated and has 1,550 square feet. The addition of Waylyn's community park in 2018 is at the corner of Olympia Street and Gary Drive provides a green space, playground and multi-use open basketball court. Part of of Mayor Summey's mission of providing accessible recreational assets for residents, it is the community's centerpiece to gather.
"This home at Poplin has five bedrooms and it's close to Park Circle, Charleston Coliseum, and it's a quick drive to many pockets of Charleston," Skoog said.
Growth equals great sales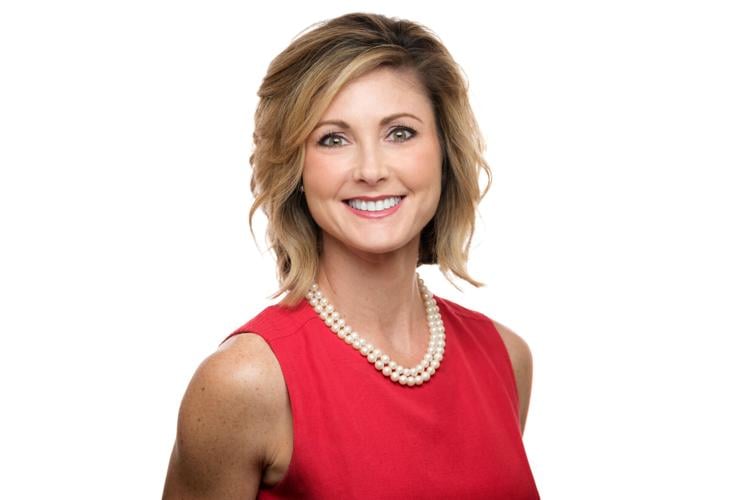 "Most of North Charleston's growth is is within the area around Park Circle and Mixon as part of redevelopment efforts," said Roni Haskell of Berkshire Hathaway HomeServices Southern Coast Real Estate. "This area provides a variety of purchasing opportunities from townhomes to single family residences – ranging from the $200,000s up to $500,000."
Haskell said that listings in North Charleston from January to August of this year were down 12 percent from the same time in 2019. Limited inventory is the reason which has caused sales to decline in the North Charleston region, but only by five percent.
"In many areas, the sales volume has gone up from 2019 numbers despite the pandemic," Haskell said. "Berkeley and Dorchester have seen more sales largely because there is a land opportunity for new construction."
Haskell said that an increase in the North Charleston average sales price realized an increase of 8 percent. "That increase is a phenomenal gain and it's because of supply and demand – there are far more home buyers than inventory in our market."
Last year, from January 2019 to August 2019, the average sales price was $219,000 and homes were on the market for about 45 days. This year, during the same period, average sales price has risen to $237,780, with 37 days on the market.
"For most buyers who purchase in North Charleston, one or more adult family members are still working and value the proximity to area employers and the easy commute to downtown," Haskell said. "Our area is pulling in buyers from Northern states by large numbers as well."
Though the Tri-County region has always been a big draw for retirees and second-home owners from the North for years, the pandemic has increased the influx of out-of-state buyers. With remote working and virtual offices, many are leaving for sunnier skies.
"I had a buyer from Chicago who told me why would we stay for another cold winter cooped up in our small downtown apartment with children who can't go to indoor or outdoor facilities to play," Haskell said. "It's miserable and Chicago life isn't what it used to be, and since we're working from home, we can live anywhere."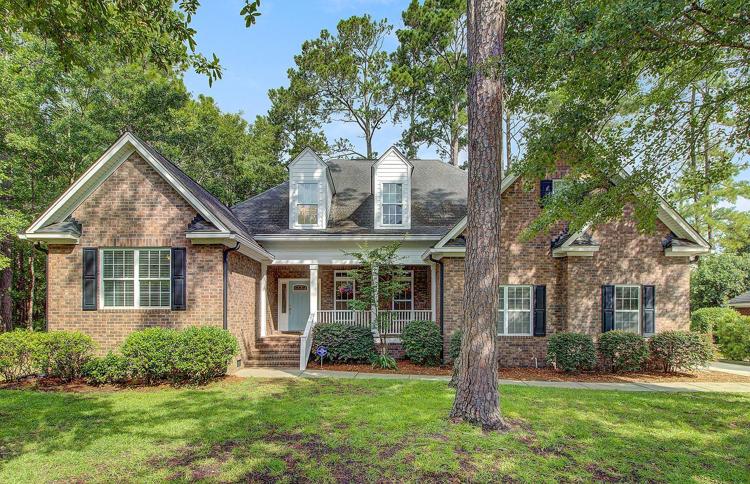 Haskell revealed that that example was "one of many" who are moving here from colder climates such as New Jersey, New York, Ohio and other large urban areas. One popular neighborhood, Coosaw Creek Country Club in North Charleston, is where she has had great success, she said.
"It is the only manned gated community in the northern tri-county area and it offers sought-after amenities," she said. "My most recent sale at 8811 E. Fairway Woods sold within two days for the list price. Thirty-five homes have sold within this community alone this calendar year and that is phenomenal for the community and area."
Coosaw Creek is a country club community with about 600 homes. Prices range from $300,000 to over $1 million for waterfront estate homes.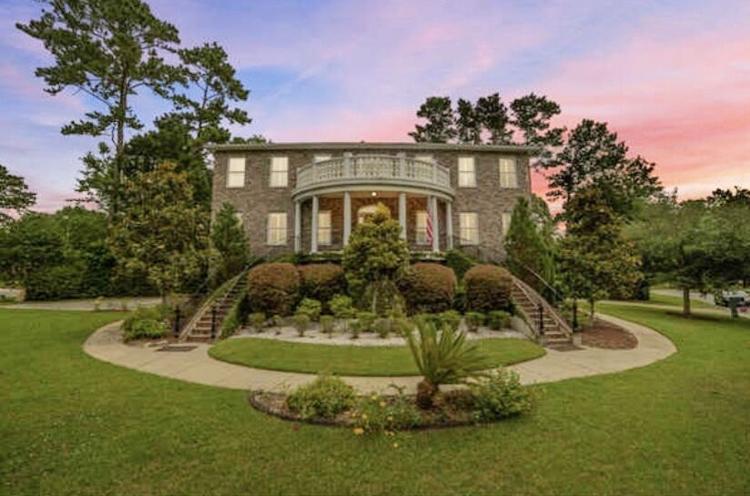 Skoog has a listing in Coosaw Creek that lists for $775,000. Located at 4263 Persimmon Wood Drive, the estate-like home has over 6,400 square feet. With a ground-floor master suite and a third-floor guest suite with its own kitchenette, the home could be a perfect choice for multi-generational living.
"This home is located near plenty of amazing amenities in Coosaw Creek Country Club," Skoog said. "It's close to both Boeing and the airport."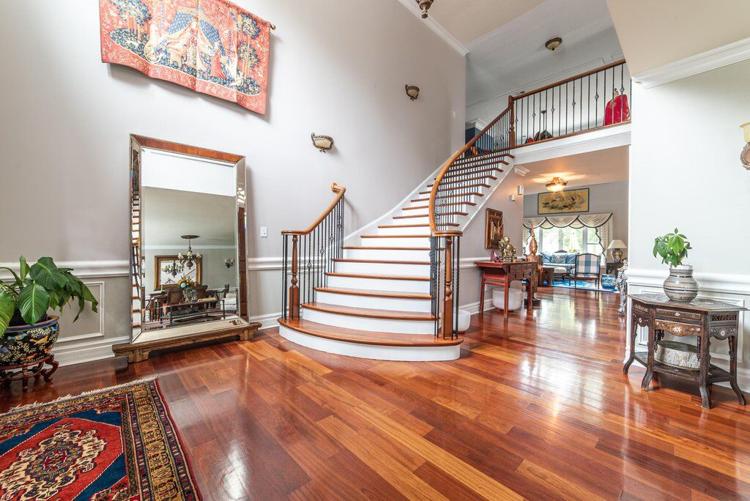 The separate living suite within the home could also serve as a home office. Skoog and her business partner and fellow Exchange Company Realtor, Hannah Geiger, have a home-staging company, Charleston Staging and Design. The two are seeing a shift in staging when showing homes, with home offices being highlighted more and more.
"A large majority of our stages since COVID hit have incorporated and really showcased a home's office space," she said. "It's becoming the new norm, and we are shifting right along with the time of working from home."
The future with a focus on sustainability
According to 2017 U.S. Census data, there are 45,893 housing units in North Charleston. There were 13,795 housing units built after 2000, that's a 30.1 percent increase. North Charleston has built more new housing than surrounding jurisdictions except for the City of Charleston, which built 17,945 after 2000.
"North Charleston is indeed diverse and there are so many neighborhoods to choose from," said Skoog. "You can find homes from $100,000, ones near Park Circle and others in gated communities. North Charleston is home to a large performing arts coliseum where a variety of events are held. Just one more reason why people and buyers are drawn to this area."
As the City continues to grow, a focus on sustainability in the form of updating natural areas – green spaces – as a cost-efficient means of storm water management is in the planning stages. These plans, along with low-impact design and ecologically friendly parks functioning as "green infrastructure" is one of many ways Mayor Summey hopes to use for the greater good for the City and its residents.
Contact Brigitte Surette at bsurette@postandcourier.com.
***
North Charleston timeline and facts
1901 – Charleston shipyard established
1912 – Park Circle planned
1972 – North Charleston incorporates as ninth largest city in SC
1976 – City ranks as third largest city in SC
1986 – City takes lead in state for retail sales tax generation
1996 – Charleston Naval bases closes
2008 – Construction begins on a 280-acre SCPA terminal
2010 – Boeing SC opens 787 Dreamliner aircraft plant
2019 – North Charleston Transit Center opens
· North Charleston's population as of 2017 was 111,000 residents. Dorchester County leads in the annual average growth rate. The City's population increased by about 77 percent between 1980 and 2017.
· Predictions are North Charleston's population is projected to grow at roughly 46 percent, reaching an estimated 161,534 people by 2040.
· North Charleston's population has grown at an average of 1.7 percent per year between 2012 and 2017, slightly higher than the City of Charleston, which averaged 1.6 percent higher growth over the same period.
Source: PRIME North Charleston Comprehensive Plan
***
North Charleston's "employment hub" of companies
· Boeing SC
· Trident Medical Center
· Trident Technical College
· Mercedes-Benz Vans LLC
· Detyens' Shipyard
· Science Applications International Corporation (SAIC)
· Scientific Research Corporation
· Joint Base Charleston
Approximately 95,000 people are employed by 5,662 businesses within the City of North Charleston – more employees and businesses than in either Berkeley or Dorchester County.
Source: PRIME North Charleston Comprehensive Plan
***
New neighborhoods and nearby
Ashley River Commons --North Charleston, townhomes from $199,000
Shell Pointe at Cobblestone Village -- Goose Creek, expected launch – early December, 270 homesites with prices from the mid-$200,000s. Construction has not begun yet.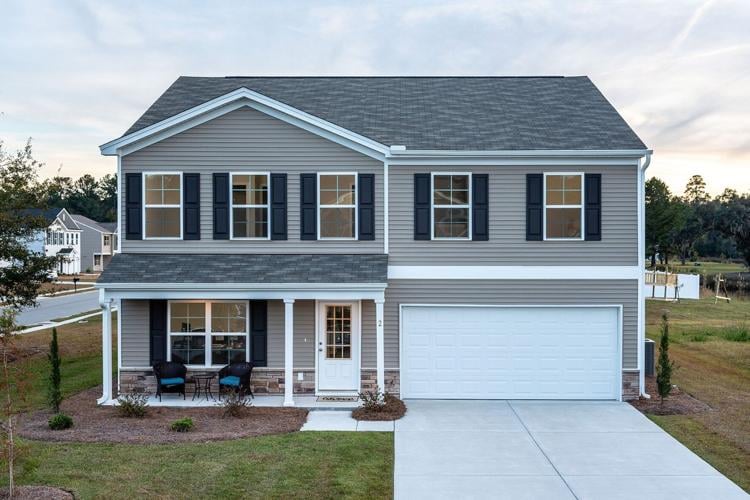 Medway Landing -- Goose Creek, will be three to five-bedroom homes – 96 total by Mungo Homes.
Scenic Point – Hanahan, Lennar Homes on the backside of Tanner Plantation, 92 homesites with inventory available from October 2020 to February 2021. Completion slated for April 2021.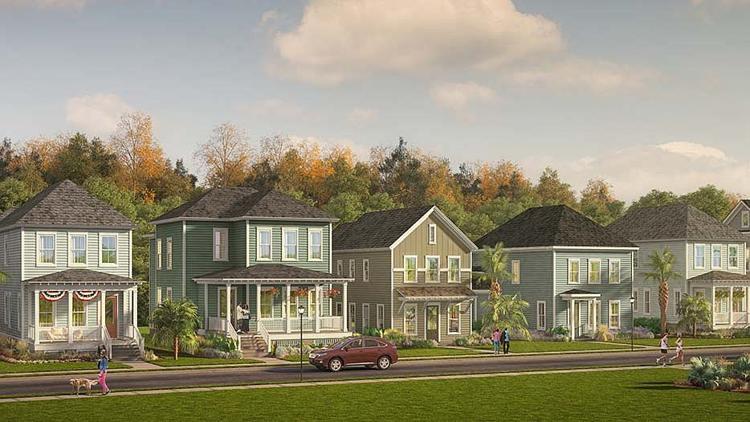 McKelvey at Bowen (new condos priced from $199,000) and The Estuary at Bowen Village, Hanahan. Single family homes built by Stanley Martin, with 21 homes left to sell. Priced from mid-$300,000s to $600,000.
Creekside at Horizon Village – North Charleston, townhomes by Hunter Quinn Homes one mile from Park Circle. Ninety-six townhomes, 17 detached homes. Price from $259,000.
To tour neighborhoods and for more information visit: https://www.hbacharleston.com/sales-marketing-council.