In a record-setting year with plans for more jobs and a future expansion, Cummins Turbo Technologies in North Charleston is keeping a close watch on a potential risk — tariffs that are cutting into the company's bottom line.
"Trade has been a key driver of growth for Cummins and the turbocharger business over the last decade," said Shon Wright, general manager of Cummins Turbo Technologies, one of five divisions within the Columbus, Indiana-based diesel engine and power company.
"Ultimately, tariffs will be a threat to that type of growth," Wright said. "For our company to continue to be successful, we must be able to access global consumers with high-quality and competitively priced products."
Wright, a North Augusta native and University of South Carolina graduate, visited the North Charleston plant this month to watch the 5 millionth turbocharger to be made at the site make its way down the production line.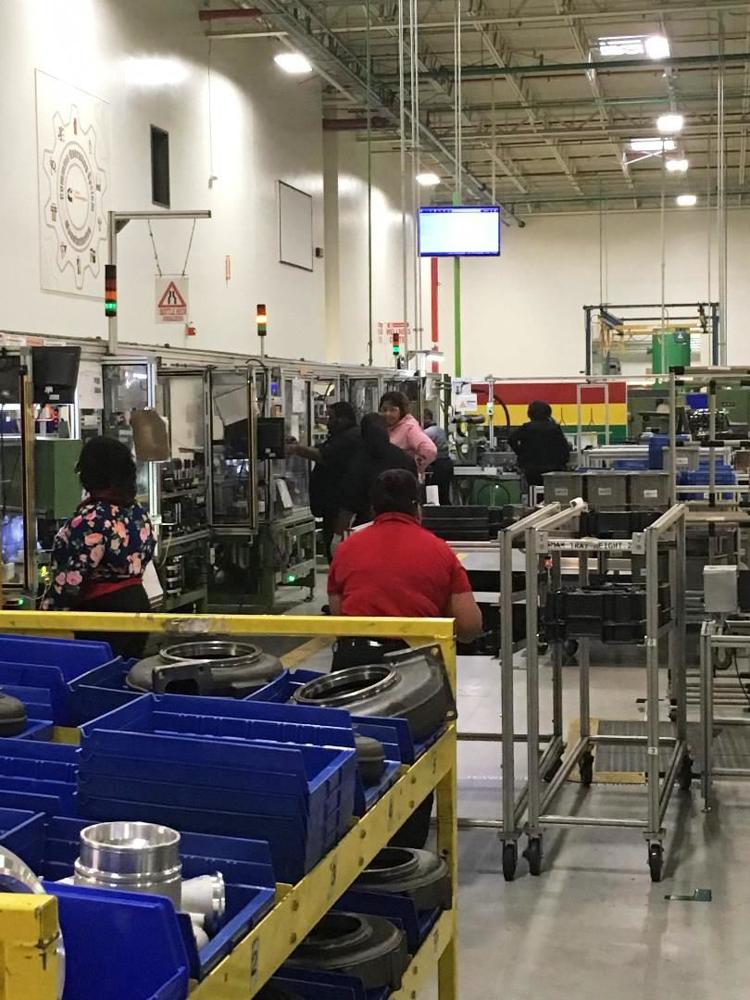 One of six Cummins turbocharger plants worldwide — and the only one in North America — the Palmetto Commerce Park campus is on track to build a record 760,000 turbochargers this year for medium- to heavy-duty trucks, including the Dodge Ram pickup.
Marvin Solowo-Coker, who is taking over as plant manager after similar stints at Cummins production sites in Nigeria and the United Kingdom, said hiring will be one of his most immediate tasks. He needs to add about 50 workers to the plant's staff of 650 to prepare for a sixth assembly line to be installed next year at the 250,000-square-foot site.
The new, $3.5 million assembly line — the third expansion since the plant opened in 2006, combining operations with an existing Leeds Avenue facility — will add about 100,000 units to the plant's annual capacity. It's a much-needed boost, Solowo-Coker said, because roughly 80 percent of medium- to heavy-duty diesel trucks on U.S. roads today are equipped with Cummins turbochargers.
"Every 120 seconds a turbo has to come off assembly" to meet demand, said Naren Sooriyaprabha, the plant's assembly operations manager.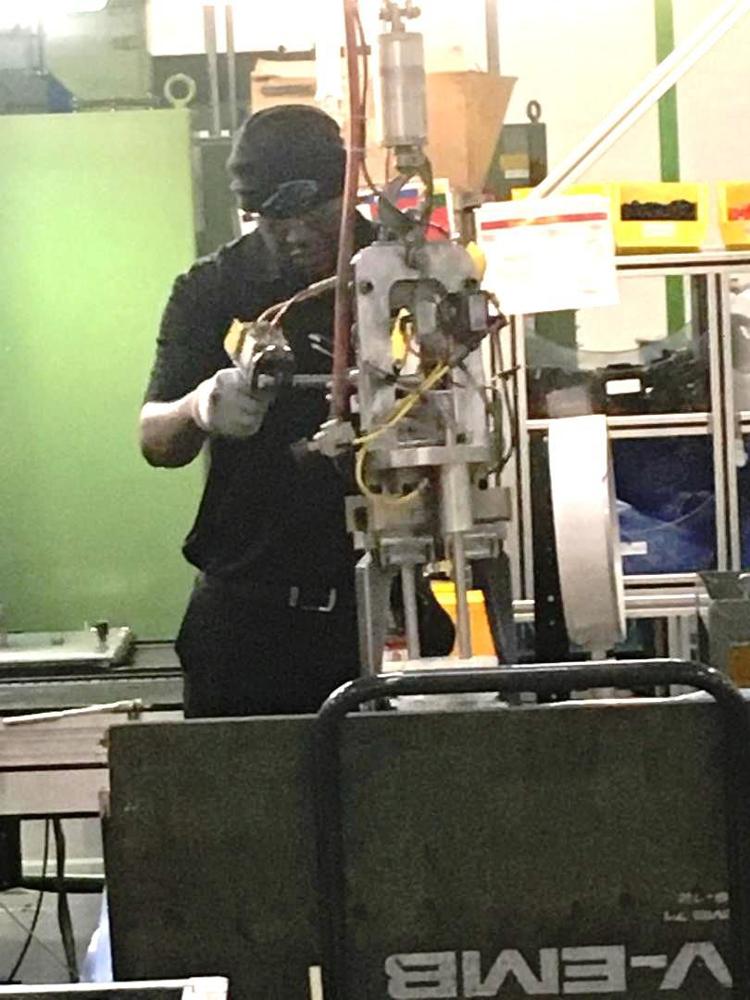 Component parts made in China and assembled in North Charleston are a vital part of the production process, and the increased costs of those parts due to tariffs imposed by President Donald Trump are starting to have an impact. The company also has been hit by higher prices for raw materials, like imported steel.
Wright estimates the tariffs will cost the turbocharger division up to $20 million over a year's time.  Cummins CEO Tom Linebarger said the company-wide price tag will reach $250 million. The turbocharger unit isn't passing the extra costs on to customers like Volvo, Mack and Hyundai, in part due to fears that overseas competitors will undercut Cummins' prices and take market share.
"So far, we've eaten those costs and that is what's becoming a challenge," Wright said. "That comes off the bottom line. We can only eat those costs for so long before we have to look at what else we can do."
Cummins — which has had a Charleston area presence since 1990 — is reluctant to move production of components out of China because its supply chain is well-established and such a move could raise costs and threaten output. Some of the products Cummins imports from China are coming from the company's own plants in that country.
So, to date, much of the effort has been in making a case to the Trump administration that tariffs are not only hurting Cummins, but the country as a whole.
"We've been very vocal with the administration and elected officials at all levels on tariffs and trade," aid Jon Mills, the company's director of external communications.
"We agree there are some trade practices that can be improved and we want a more level playing field, but tariffs are not the right approach to get there," Mills said. "It's nothing more than a tax, and it ends up affecting American businesses and workers."
Cummins has reported strong financial numbers, with record earnings in the third quarter. Its turbo technologies division is on target to book $1.3 billion in sales this year — about 10 percent better than last year. But the tariff threat has been a drag on the company's stock. Shares are trading about 24 percent lower than their 52-week high of $194.18 set in January.
Linebarger told analysts during an Oct. 31 earnings call that Cummins is looking for ways to reduce the tariff impacts.
"And that's with piles more new tariffs coming in," he said. "We're being as agile as we can on it and moving fast. But ... things take time, so that's what we're trying to manage through."