A North Charleston manufacturer is adding a solar energy installation to offset its electricity consumption.
Ingevity Corp. said Wednesday that the sun-powered system will be operational near its pine chemical plant on Virginia Avenue by March 31.
The array will include nearly 1,500 modules, and will be able to generate about 723,000 kilowatt hours of electricity a year, or enough power about 67 homes, according to the U.S. Energy Information Administration.
Ingevity said its new alternative power source will offset the equivalent of 1.1 million pounds of carbon dioxide.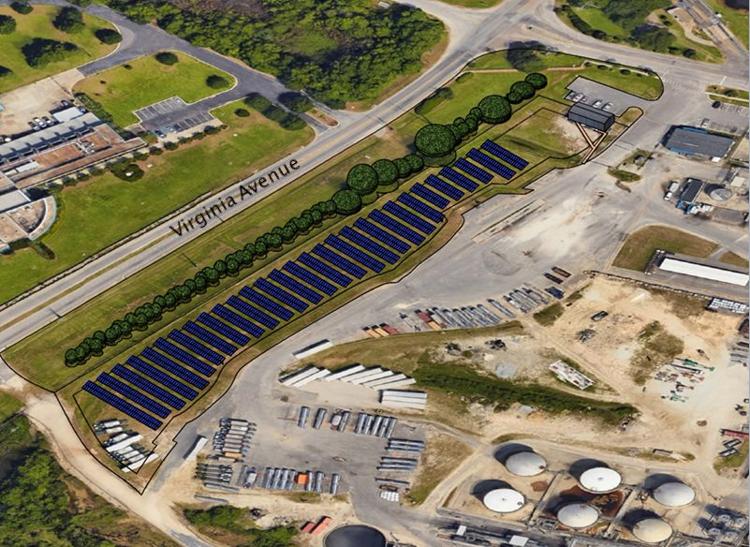 The early stages of the installation are underway, with Chapel Hill, N.C.-based Strata Solar Commercial overseeing engineering and construction. The cost was not disclosed.
Once the project is completed, Ingevity said the installation will be tied into South Carolina Electric & Gas's solar generation program.
"This is a tangible example of Ingevity's commitment to sustainability and our mission to purify, protect and enhance the world around us," CEO Michael Wilson said in a statement. "We have achieved significant energy savings over the past several years through conservation efforts and efficiency upgrades. SCE&G's solar program for businesses provides an appealing opportunity to reinvest those savings into a renewable and more sustainable energy infrastructure while simultaneously diversifying our electricity sources."
Ingevity's corporate offices also are on Virginia Avenue. The business was hatched decades ago by papermaker MeadWestvaco Corp. to develop new uses for sawdust and other pine tree waste. Its renewable additives are now used in the automotive, petroleum, asphalt, ink and adhesives industries.
The company became a standalone publicly traded business in 2016. It employs about 1,500 workers at 25 locations worldwide.