A North Charleston manufacturer that sprung from the paper-making industry is looking abroad for growth as it aims to bulk up on niche chemicals that command premium prices.
Ingevity Corp. announced Monday it will pay $675 million to buy a fast-growing U.K. business from Sweden's Perstorp Holding AB. The sale of Capa is scheduled to close by March 31.
Ingevity said it expects the purchase to add to its bottom line in the first year, though merger-related expenses are expected to slow earnings growth in 2019.
The 90-worker business will be folded in the North Charleston company's performance chemical division.
Ingevity CEO Michal Wilson called the deal "compelling," adding that Capa will provide "a broader ... technology and product portfolio from which to grow."
He described the U.K business as the global market leader in a specialized and lucrative derivative compound called caprolactone. The products it makes at its plant in England are key ingredients in adhesives, bioplastics, coatings, elastomers and resins, he said.
He said the company's direct competition is limited to two other manufacturers — one in Japan and the other in North America. Its U.K factory can churn out three times as much product compared to its closest rival, Wilson told analysts during a conference call.
Another reason Ingevity liked the deal, he said, is that both companies focus on highly specialized "downstream" chemicals that customers need and are willing to pay more for.
Wilson described Capa's finances as "top tier." Revenue for the 2018 fiscal year is projected to total $175 million, while profit margins before taxes, interest and certain other expenses have been hovering in the "mid-30 percent" range for several years, he said.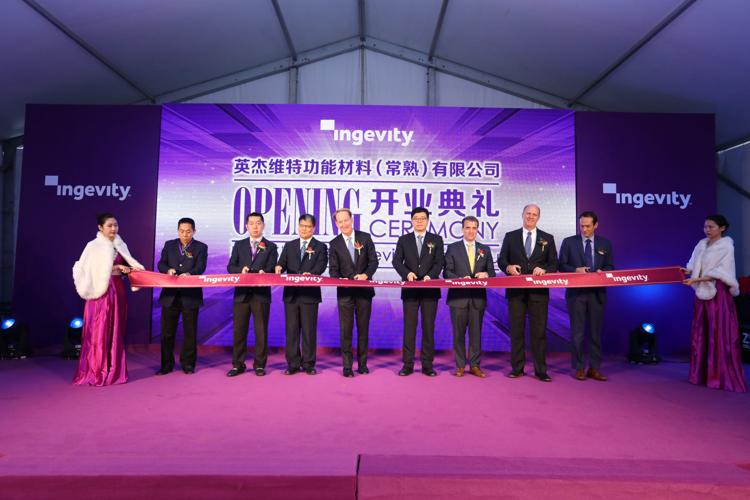 "Most importantly, we believe we are acquiring a quality business — quality manufacturing, quality technology and, best of all, quality people," Wilson said.
Ingevity is headquartered across Virginia Avenue from WestRock's Cooper River paper mill, where the business was incubated decades ago as part of the former MeadWestvaco Corp. to develop chemicals from sawdust, sap and other tree waste.
The additives that have sprung from the labs in North Charleston are now used in the automotive, oilfield, asphalt, ink and adhesives industries.
Ingevity became an independent public company in 2015, It operates from 25 locations worldwide, including a recently opened $20 million plant in China, and it's building its new corporate headquarters near Park Circle of North Charleston. Ingevity employs about 1,600 workers.
Shares of the company climbed about 1.6 percent percent Monday to close at $86.51.