The Charleston area's industrial real estate market continues to gain momentum, with businesses snapping up 1.25 million square feet of new space during the first half of this year, according to a report by the commercial real estate firm Cushman & Wakefield|Thalheimer.
"Charleston's industrial market remains strong with potential large users searching for space to lease in (the second half) of 2019," the report states.
It added that newly built and soon-to-be completed "class-A product," which fetches the highest rents, "is well-positioned for future absorption."
More than 3.1 million square feet of industrial space is under construction, with rail-served buildings in high demand. Suppliers for Volvo Cars and Mercedes-Benz Vans continue to look for space in the 50,000- to 75,000-square-foot range with the ability for quick expansion as those vehicle manufacturers boost production, according to the report.
"Regional distribution for home goods and automotive parts distribution will continue to see steady demand,"  Cushman & Wakefield|Thalheimer said.
The firm also predicts cargo volumes at the Port of Charleston will continue on their record pace for the rest of this year.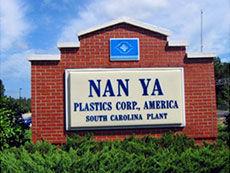 Pakistani plastic
A Lake City plastics manufacturer says Pakistan is hurting its business by dumping cheap raw materials on the U.S. market, and it wants that country's preferential trade status revoked.
John Freeman, assistant director of sales for Nan Ya Plastics Corp., told the U.S. Trade Representative this month that his company "is constantly losing business or is forced to reduce our prices to remain competitive" because of plastic pellet imports from Pakistan.
The pellets — which are used to make hundreds of household goods from water bottles to sporks — are the key raw material for the products Nan Ya makes. But because its pellets are not imported, the company says potential customers are opting for manufacturers that do, and, therefore, can offer lower prices.
"We have lost sales notwithstanding price reductions simply because we cannot compete with the low price offerings," Freeman said. "As a result, we have lost significant revenue and profits."
Most domestic plastic pellets are made at Gulf Coast refineries, and they are a growing export commodity at the Port of Charleston.
Pakistan's plastic pellets enjoy Generalized System of Preferences Status, a trade program designed to encourage economic growth in developing countries. Products with that status can be imported duty-free into the United States, and Freeman said the prices often undercut domestic manufacturers.
Nan Ya is asking federal trade officials to reinstate a 6.5% tariff on the Pakistani pellets that existed prior to their inclusion in the preferred status program. The agency has not made a decision on the request.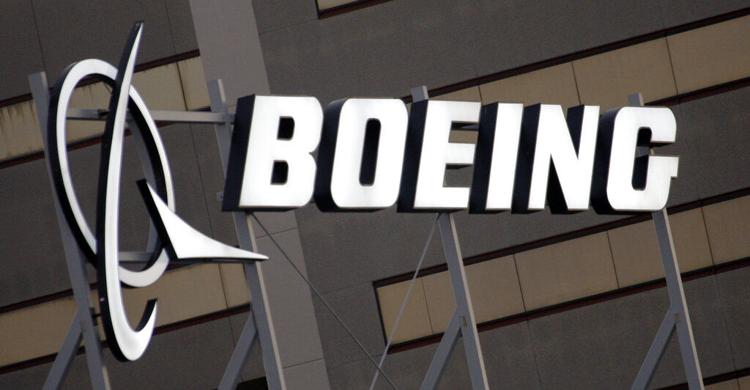 The Boeing example
Boeing's alleged coziness with aviation regulators is being cited by an unlikely group — those who oppose proposed changes to rules governing genetically engineered crops.
The U.S. Department of Agriculture wants to deregulate many future genetically engineered crops, saying scientific advances make government oversight unnecessary. The federal agency is accepting public comments on the proposal, and that's prompted comparisons to the Federal Aviation Administration's oversight of Boeing.
"Too many conflicts of interest arise when chemical and bio-engineering companies are allowed to regulate their own profit-making activities," Jim Mastro of Dover, N.H., wrote to the USDA.
"A similar example arose when Boeing was allowed to self-certify its aircraft, which resulted in two fatal crashes and the extended grounding of the 737 Max fleet," he stated, referring to the Ethiopian Airlines and Lion Air accidents that killed 346 people.
"Deregulation is a dream of big companies!" wrote Rita Pesini of North Wales, Pa. "If you think these companies will self regulate, you're a fool! Just look at Boeing!!"
The USDA is accepting comments on the proposed rules through Aug. 5. As of last week, more than 650 groups and individuals had weighed in, most of them opposing deregulation.
Kalmar center opens
Kalmar USA Inc., which provides equipment for cargo container handling at seaports throughout North America, recently opened a customer service and dealership training center at Cross County Commerce Park in North Charleston. 
The project at 7221 Cross Park Drive includes a 70,000-square-foot concrete yard where Kalmar and Kalmar Ottawa products can be showcased and staged for delivery nationwide. Mount Pleasant-based Landmark Enterprises was the developer.
Kalmar's equipment includes counterbalance forklifts, reach-stackers, empty container handlers and terminal tractors.
The company is part of Helsinki, Finland-based Cargotec.