A Virginia shipyard will handle the next phase of repurposing a 1970s-era Navy nuclear submarine for its eventual long-term teaching assignment in the Charleston area.
Colonna's Shipyard in Norfolk recently was awarded a $9.2 million government contract to help transform the USS San Francisco into a training vessel for sailors.
The submarine was retired from active duty service about three years ago. It was later sent to Norfolk Naval Shipyard, where its conversion into a hands-on classroom is well underway.
The Daily Press noted the San Francisco boasts "a notable history."
"Its crew survived a terrifying accident in January 2005 when it crashed into an underwater mountain southeast of Guam at a depth of 500 feet," according to a recent report in the Newport News, Va., newspaper. "One sailor was killed, and multiple media reports chronicled the chaos and heroism that marked the day. The boat not only survived, it was repaired and served for another decade."
The San Francisco eventually will be moored in the Cooper River at the Nuclear Power Training Command on the Charleston Naval Weapons Station to help teach up to 1,800 student sailors each year the ins and outs of operating and maintaining a nuclear submarine through 2040.
It's part of 10-year plan announced in 2012 to replace two older moored vessels at the Goose Creek installation - the USS Daniel Webster and the USS Sam Rayburn - with the San Francisco and the USS La Jolla.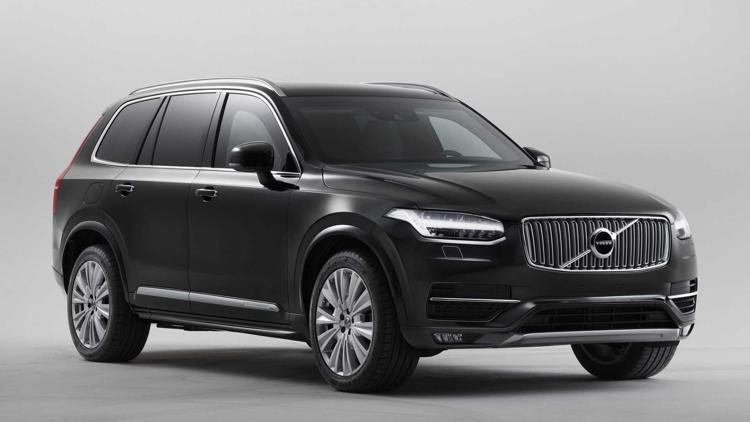 Heavyweight hauler
Volvo Cars has always stressed safety to its customers.
Now, the Swedish automaker has a vehicle that will satisfy even the most security-minded passenger.
Volvo, which builds its S60 sedan at a $1.1 billion campus in Berkeley County, recently unveiled its first armored offering — a modified XC90 SUV with bulletproof glass and a bomb-resistant body.
Prices start at about $560,000.
The vehicle is built for business executives, political leaders and others who feel they need the protection that only two-inch-thick windows and a high-level anti-ballistic certification can provide. And it's all in a sleek design that belies the vehicle's tank-like specifications.
"The distinct, clean Scandinavian design makes the Volvo XC90 Armored a vehicle that doesn't attract unnecessary attention," the automaker said in a written statement. "All armoring solutions, such as the heavily reinforced window glass, are elegantly integrated and almost invisible from the outside."
Put it on a scale, though, and the difference becomes crystal clear. The armored XC90 weighs in at nearly 10,000 pounds — more than double the standard version.
Volvo says the ride isn't compromised by the extra weight.
Passengers can "enjoy the reassured feeling of high-level protection without compromising on comfort," the carmaker said. "They can relax in an elegantly crafted cabin, and it's easy to get in and out of the vehicle with maintained grace and style."
Volvo has said that by 2021 it will start building its normal XC90s at its plant off Interstate 26 near Ridgeville. The armored version will be made at the company's Torslanda, Sweden, site. Sales and production are expected to begin next year.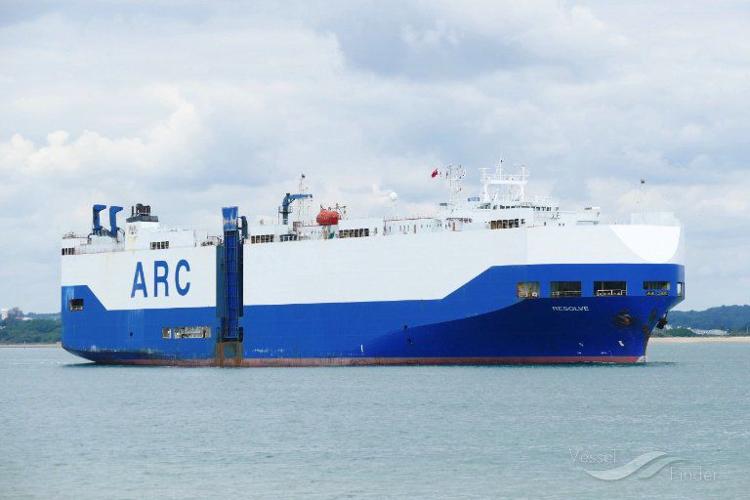 Ro-ro rental
With a war of words heating up between President Donald Trump and Iran, a cargo ship filled with U.S. military equipment left the Port of Charleston last week on its way to the Mideast.
The U.S. Navy's Military Sealift Command chartered the Resolve — a roll-on roll-off or ro-ro ship — to carry 65,000 square feet of military cargo to the Port of Ash Shuaiba in Kuwait.
The ship was loaded on Independence Day by the 841st Transportation Battalion in Charleston.
Resolve is a 623-foot-long vessel enrolled in the Military Security Program, a U.S. Defense Department initiative that maintains a fleet of privately owned ships available for military use during war and national emergencies. The ship is owned by New Jersey-based American Roll-On Roll-Off Carrier and is under a 38-day charter with the military.
Tensions between the U.S. and Iran have escalated since Trump withdrew America from Iran's nuclear deal last year and restored heavy sanctions, according to a report by the Associated Press. The U.S. has recently moved a carrier group, bombers and fighter jets to the Persian Gulf.
Extending credit
A Lowcountry financial institution has extended its brick-and-mortar footprint to the Upstate.
North Charleston-based South Carolina Federal Credit Union has announced the closing of its acquisition of Spartan Federal Credit Union. Members of the small Spartanburg-based nonprofit lender approved the deal in January. Financial terms were not disclosed.
The sale gave S.C. Federal one branch on Charisma Drive, its first staffed outpost in the Upstate region and its 21st statewide. All of the newly acquired loans and accounts were transferred to the S.C. Federal technology backbone a few weeks ago.
Spartan was founded in 1979 and had about $18 million in assets at the time of its sale.
Its new owner is headquartered on Rivers Avenue and has more than 155,000 members and $1.7 billion in assets. Its branches are in Charleston, Columbia, Georgetown, Florence and Spartanburg. Members can use more than 55,000 surcharge-free ATMs worldwide through the Allpoint Network. 
The Spartan purchase is the second out-of-market acquisition for South Carolina Federal in less than a year. In late September, it bought SC Telco Federal Credit Union's Florence office, giving it three branches in the area.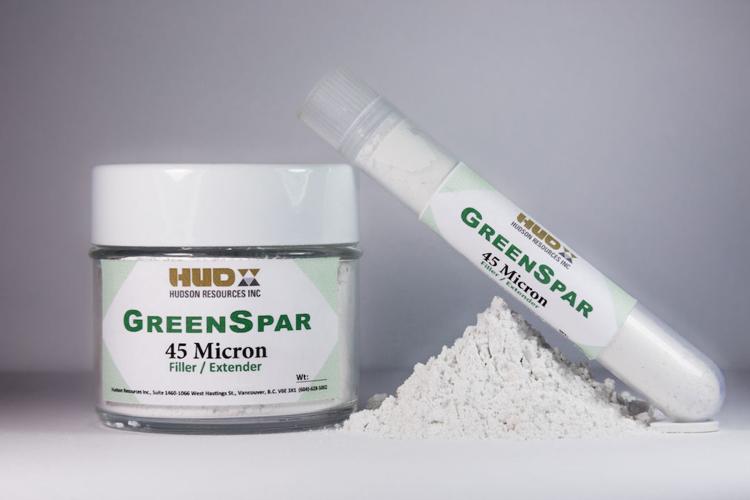 New arrival
When it comes to port cargo, every bit helps.
A western Canadian company that makes a mineral-based additive for interior paints and clear coatings plans to send its first batch through the Charleston waterfront later this month.
Hudson Resources Inc. of Vancouver, British Columbia, recently announced that its inaugural shipment of GreenSpar is set to arrive in the last week of July on the MV Happy Dragon. The dry-bulk ship will be importing about 15,000 tons of the product, which is extracted from a mine in Greenland from an igneous rock called Anorthosite.
Once on land in South Carolina, the powder-like additive will be sent to a local warehouse and transloaded for its final shipment to various customers, the company said.
"Having product available for customers in North America is an important part of our supply chain," said Jim Cambon, president of Hudson Resources. "This will be the first of many ships to come."