Customers soon will be shopping for groceries in a longtime North Charleston bookstore.
No-frills grocer Aldi recently inked a long-term lease to take over the current site of Barnes & Noble Booksellers in Northwoods Marketplace Shopping Center at 7620 Rivers Ave., according to a Charleston County court record.
Barnes & Noble, among the national retailers struggling because of online sales, has not announced a closing date, but the store is expected to remain open until February, according to a store clerk.
A spokesman for the New York City-based bookstore chain did not respond Friday for further comment.
An Aldi official said Friday the store will open next year.
"We are excited to confirm that we will open a new Aldi store in North Charleston in late summer 2020," said Krysta Cearley, division vice president for the grocer in Salisbury, N.C.
Aldi will take over the bookstore's 25,046 square feet next to Rivers Avenue and serve as an anchor along with other big-box retailers in the shopping center such as Michael's, Best Buy and Big Lots. A Chick-fil-A restaurant sits on an outparcel.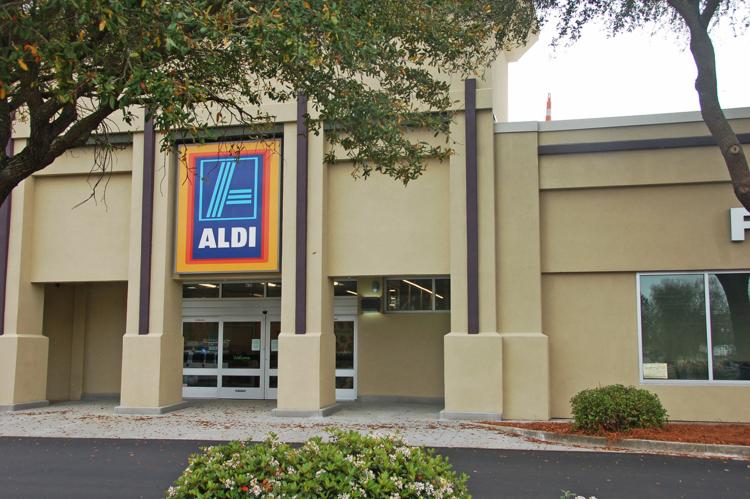 Once the store closes, the Charleston region will be left with two Barnes & Noble locations in Mount Pleasant and West Ashley.
The struggling bookstore chain was acquired earlier this year for $476 million by hedge fun Elliott Management and taken private. The new business model is more akin to that of a locally owned bookstore by being tailored to the market it serves.
Aldi's lease is for 10 years with several five-year options to extend its stay, and it will likely be the chain's largest store in the region.
The penny-pinching grocer is known for requiring customers to insert a quarter to retrieve a shopping cart and then allowing them to get the quarter back when the cart is returned to its portal. Also, it does not provide shopping bags. It offers a variety of products, mostly under its own label, as well as fresh produce.
The discount grocer has been beefing up its presence in the Charleston region since first opening on Dorchester Road on the edge of Summerville and North Charleston in 2015.
A second store was added in 2017 in Mount Pleasant on Johnnie Dodds Boulevard. A third store is planned for North Main and East 9th North streets in Summerville not far from the relatively new Earth Fare supermarket.