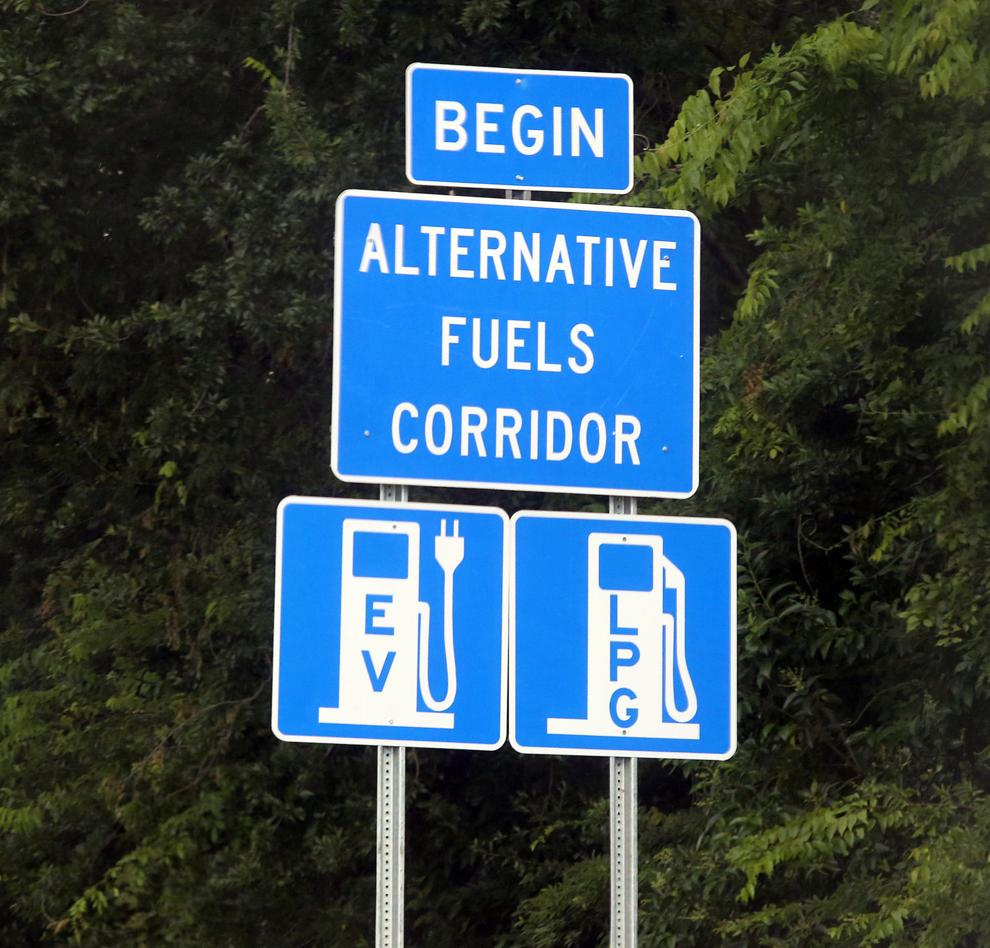 Get on Interstate 26 where it begins in downtown Charleston, and you'll be driving on an "alternative fuels corridor." The shining blue signs that emerged last week will tell you as much.
That's not to say anything has changed about the highway. There are no new charging stations for electric vehicles or filling stations for propane-fueled cars.
What is new is that the federal government would like to let drivers know that they're there, to alleviate what's known as "range anxiety."
So last year, the U.S. Department of Transportation looked for stretches of roads with lots of options to fill up or recharge vehicles that don't run on gasoline or diesel fuel. It eventually found segments of 55 interstate highways that fit the bill, naming them alternative fuel corridors in November. 
The point is to start identifying a network of roads where a car powered by electricity, for example, could get from point A to point B without running into trouble, agency spokesman Doug Hecox said. In South Carolina, I-20, 26, 77 and 85 were included, at least in part.
"Right now, it's pretty hard to know where you can go," Hecox said. "We want drivers to be able to know where they can go and not run out of gas in the middle of nowhere. If you're in an electric car, we don't want you to pick the wrong path."
That isn't to say that every vehicle running on alternative fuels could necessarily traverse each of those highways. The corridor designation in Charleston, for instance, only covers vehicles powered by electricity and propane.
And it doesn't run the full length of the interstate. From Charleston, the DOT's I-26 propane corridor stretches through Spartanburg. But the electric corridor for westbound drivers ends in North Charleston before picking up again in Orangeburg.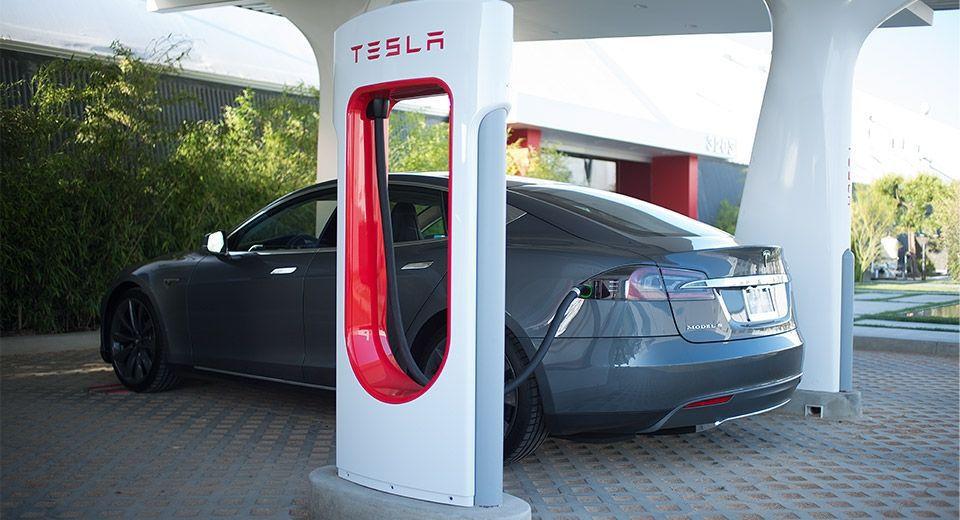 The network of highways with the infrastructure to accommodate alternative fuels is still small, but Hecox likens it to the early days of the U.S. interstate system, when it was still a disconnected patchwork. 
"This alternative fuels corridor system isn't much to look at today, but we know that in time it'll grow and become much more robust," Hecox said.
But even a disjointed map has its benefits, said Maeve Mason, senior energy specialist at the State Energy Office, which manages the initiative in South Carolina.
For one thing, it shows where alternative fuels might be a viable option, removing one hurdle to purchasing a new kind of car, Mason said. For another, it shows where the state's infrastructure is lacking, nudging the private sector to fill in the gaps.
The signs that sprung up in the Lowcountry last week also put South Carolina ahead of the curve in pointing out the infrastructure it has. While the federal government has designated alternative fuels corridors in 35 states, Minnesota is the only other state to post signs so far.
Mason says more signs could follow: The State Energy Office is looking at putting them in along highways to identify the specific exits with alternative refueling stations, not unlike the gas and lodging signs that dot South Carolina interstates now.
The state has 464 alternative stations, including outlets for electric vehicles, according to the U.S. Department of Energy. That's three times more than the agency's count five years ago.
And that number could keep rising, if gradually. The electric-car maker Tesla, for instance, has announced plans to build "Supercharger" stations in Charleston and Florence this year, adding to its network.
Tesla already has installed the stations in Santee, Columbia, Greenville and Myrtle Beach.
Like the state, the company says it's aiming to build out a new form of infrastructure — one that still has plenty of gaps to fill.