A vacant parcel on a busy road on James Island soon could see new development.
Plans are underway to develop two restaurant spaces totaling 7,000 square feet and a 5,200-square-foot retail/office space between them at 1989 Maybank Highway at Woodland Shores Road, according to Jesse Long with Birchin Lane Realty Advisors, which is leasing the property.
Tenants are still being lined up, but construction could begin soon, he said.
The property is near The Pour House concert hall and tavern and down the street from The Terrace Theater. 
The 1.5-acre site sold last April for $1.5 million to a firm called 1989 Maybank LLC, according to Charleston County records.
Grand opening
A new coffee shop that focuses on hiring people with developmental and intellectual disabilities opens next week in downtown Charleston.
Bitty & Beau's Coffee and pastry shop is set to open its second location in the Carolinas Feb. 15 at 159 Church St.
The Wilmington-based company will launch at 10 a.m. with a ribbon-cutting ceremony and grand opening near the City Market.
Going dark
Cambria Sports at 900 Johnnie Dodds Blvd. in Mount Pleasant is closing after nine years.
The shop offers soccer and rugby gear and will continue to supply teams, just not through a brick-and-mortar store. The firm will still offer rugby gear through its mobile tent at tournaments across the state, according to its Facebook page. All in-stock items are 50 percent off until the shop closes.
Also, DeBorah's Bridal at 1702 Old Towne Road in Northbridge Shopping Center in West Ashley has closed, but it still has an online presence.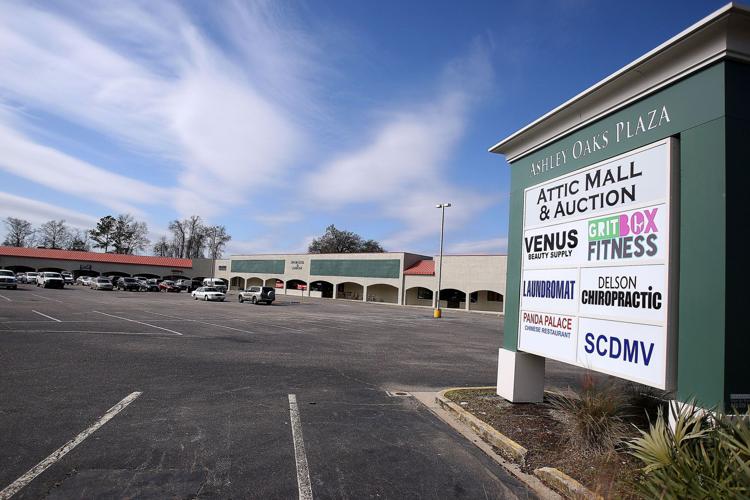 On the way
Two previously announced tenants to a redeveloped West Ashley shopping center now have tentative opening dates.
Los Reyes Mexican Restaurant plans to celebrate the grand opening of its 3,850-square-foot site in March at Ashley Oaks Plaza at Wappoo and Ashley River roads.
Additionally, O2 Fitness plans to move into a 24,500-square-foot space in the retail center by this summer.
Charlotte developer Lat Purser & Associates, which acquired the 57,400-square-foot property in 2015, confirmed leases were signed with the tenants.
Raleigh-based O2 Fitness offers 20 locations in North Carolina and South Carolina. The new West Ashley site will be its 12th in the Charleston region.
Los Reyes currently operates three locations in the metro area.
Also in the fitness arena, Club Pilates recently signed a lease for 2,450 square feet in the Corner at Wescott Shopping Center on Dorchester Road at Wescott Boulevard in North Charleston, according to commercial real estate firm Belk|Lucy.
Changing hands
New York-based private equity firm Sentinel Capital Partners sold Atlanta-based Huddle House to family-office investment firm Elysium Management of Miami recently. The 349-unit restaurant chain has two locations in the Charleston area: on James Island and in Moncks Corner.
Discount Rx
Bi-Lo supermarket pharmacies are offering deep discounts on select heart medicines during February as part of Heart Healthy Month.
Through Feb. 28, all in-store pharmacies will offer eight generic heart medications for $2 and one generic drug for free.
Bi-Lo is part of Jacksonville-based Southeastern Grocers. For more details, stop by the pharmacies or go to www.bi-lo.com/pharmacy.
Garage sale
The Junior League of Charleston's 44th annual Whale of a Sale is set for 8 a.m.-1 p.m. Saturday at Founders Hall in Charles Towne Landing in West Ashley. Admission is free.
The fundraiser is billed as Charleston's biggest garage sale, showcasing household goods, clothing, furniture, holiday decor, sporting and outdoor gear, children's apparel, toys and other items. Proceeds go to the Junior League.
Sunday outing
Second Sunday on King Street is this weekend. Weather permitting, get out and enjoy the car-free shopping and dining experience between Calhoun and Queen streets during the afternoon.