Two Mount Pleasant shopping centers on either end of town are slated for big changes under plans presented to the growing bedroom community of Charleston.
At the north end, a developer wants to add a new retail building on an undeveloped parcel at the Market at Oakland while demolition and new construction are being proposed farther south for parts of Moultrie Plaza.
Oakland Properties LLC wants to add a 12,612-square-foot retail building with several tenant spaces at the Walmart-anchored Market at Oakland.
The new structure is slated to rise at 1100 Oakland Market Road between Ironclad Alley and Proprietors Place. The small parcel is near a traffic circle across from Starbucks on the south side and East Bay Deli to the east.
At Moultrie Plaza on Coleman Boulevard, new retail space is being proposed on either side of the shuttered Wild Wing Cafe.
An outdoor dining area on one side of the former restaurant is to be converted into a 3,585-square-foot retail space. Meanwhile, on the other side of the closed cafe, a 7,068-square-foot retail space is being proposed on the site of an existing PPG Paints store, according to plans submitted to the town.
Both areas could be demolished to make way for the new retail space, pending approval.
Now open
A small, new gift and pastry shop is now open in downtown Charleston.
The Wharf Market at 5 Cordes St., near The City Gallery and Waterfront Park, offers gifts, cards, pastries, chocolates and other items.
Shop owner Sarah Winecoff started selling hand-made cards online about a year ago and decided to open a small shop, according to her husband, Noah Everett Winecoff.
The 650-square-foot boutique store is open 10 a.m.-6 p.m. Tuesday through Saturday. 
Now open - again
The Church's Chicken in downtown Charleston that closed twice over the past year or so is now open again. It's at 492 Meeting St., near Line Street.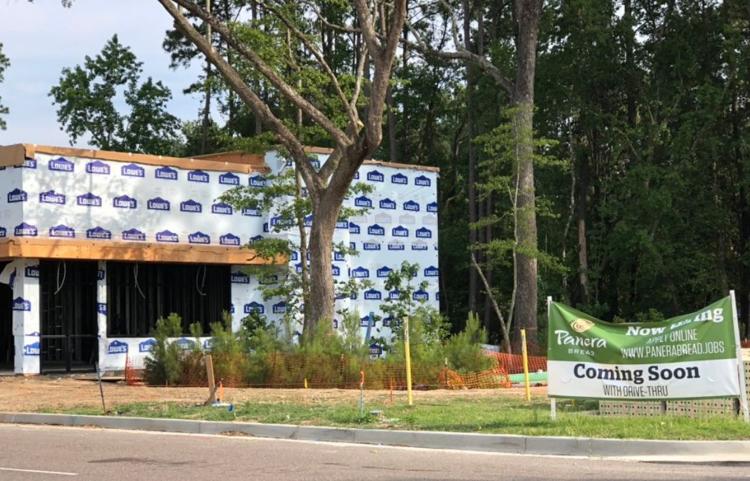 On the way
North Charleston residents near Summerville will soon have a new dining option.
A Panera Bread, first reported in early 2018, is under construction at 5130 Wescott Blvd. near The Crossings at Wescott Plantation. A sign out front says "Coming Soon." 
Also, a new Cajun and creole restaurant is in the works for West Ashley. King Claw — Juicy Seafood & Bar is under development at 1734 Sam Rittenberg Blvd., according to its Facebook page. The operators project an opening in early to mid-August.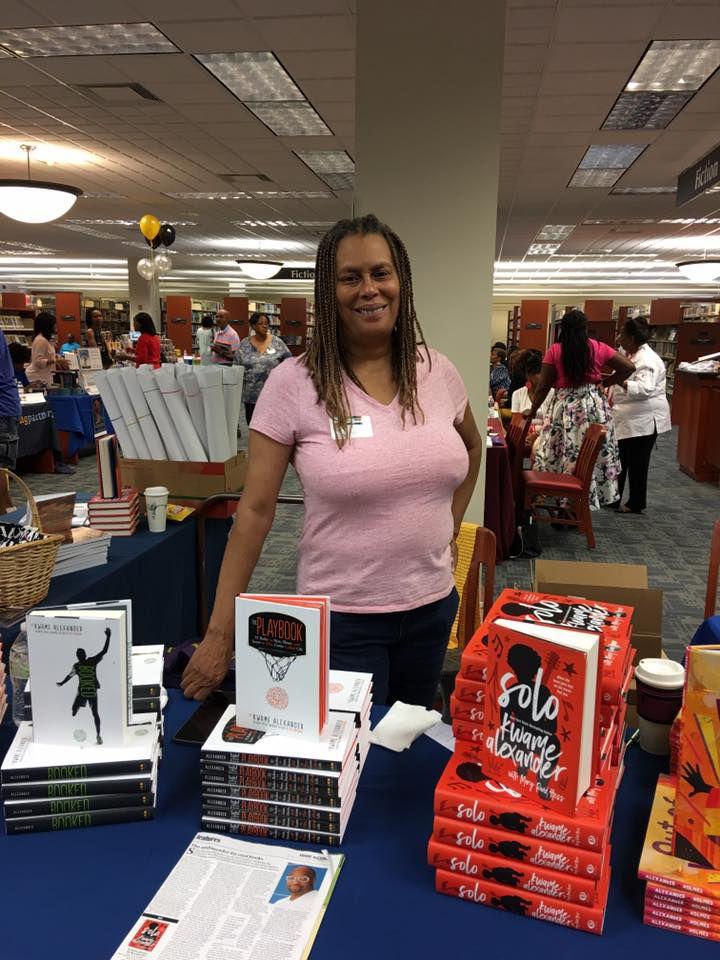 Read all about it
A new independent bookstore is coming to the Charleston area.
Turning Page Bookshop will celebrate its grand opening with free gifts and door prizes 10 a.m. to 3 p.m. Saturday at 216 St. James Ave., Unit F, in Goose Creek.
It will be the second African American-owned, independent bookstore in South Carolina. The other is the Malcolm X Center for Self Determination in Greenville.
VaLinda Miller, who previously owned The Booksmith in Seneca, decided to move the business closer to her Goose Creek home.
"Goose Creek is growing fast, and I want to be part of the mixtures of imagination by showing the world that we are more than readers and support our small businesses," Miller said.
The bookstore will be selling new items, including Bibles, Christian fiction, African-American offerings and young adult selections. It also will offer coffee and provide space for book lovers and others to read.
Charleston author John Stamp will be signing his books "Brother's Keeper," "Spoilers" and "Shattered Circle."
Other book signings, book club discussions and children's events are in the works for the future. It's open 10 a.m.-7 p.m. Monday through Thursday and 10 a.m.-8 p.m. Friday and Saturday.
Healthy move
A Mount Pleasant natural health products store doubled in size over the holiday weekend after relocating.
Eucalyptus Wellness moved to the former Starbucks location in Village Pointe Shopping Center at 920 Houston Northcutt Blvd. It previously operated at 280 W. Coleman Blvd. in Northcutt Plaza.
"We outgrew our space," said Janis Emplit, who operates the 2,350-square-foot shop with her daughter, Jennifer.
The juice and smoothie bar tripled in size after the move. The shop is open 9 a.m.-7 p.m. Monday through Saturday and noon-5 p.m. Sunday.
Overcoming obstacles
A new attraction is setting up shop at Citadel Mall.
Flip! Ninja, a full-sized, custom-built Ninja warrior-styled obstacle course, will open at noon Saturday in the wing anchored by Dillard's department store.
Designed for children and adults, the new mall feature will include a free open course of more than 20 obstacles of varying degrees of difficulty, entertainment and giveaways during its grand opening.
"There is nothing quite like this in Charleston," said program director Matt Helton. "Flip! Ninja is a different and exciting way to improve or sustain your fitness level. It's fun for kids and adults and offers a unique challenge you can't find anywhere else."