A new restaurant chain is landing in South Carolina with two locations on either end of the state while two other new eating establishments are setting up in Summerville. 
The Flying Biscuit plans to open within the next week or so at 794 Coleman Blvd. in Mount Pleasant in the former Kudzu Bakery site. Kudzu moved earlier this year to a former pizzeria at Bowman Place Shopping Center on Bowman Road.
The new restaurant was hoping to be open by this weekend for the Cooper River Bridge Run, but workers on Wednesday were still busy upfitting the space.
The Atlanta-based restaurant chain also plans to open in the spring on Main Street in Greenville.
Known for its grits and biscuits, the restaurant serves breakfast, lunch and dinner. Founded in 1993, it bakes about 5,000 biscuits per week at each location.
The company operates 19 restaurants in Georgia, Florida, North Carolina and Texas. Four others are on the way to Atlanta; Houston; Birmingham, Ala.; and The Villages, Fla., northwest of Orlando.
Also in the new restaurant realm, Summerville is gaining a couple of new dining options.
Madres' Mexican Restaurant recently opened at 1001 Bacons Bridge Road while Keko's Asian Fusion restaurant is upfitting the former OK Grocery site at 248 N. Main St.
Here's the scoop
Mount Pleasant residents will soon have a new frozen dessert spot.
Fox & Bear Creamery plans to open Friday at 619 Johnnie Dodds Blvd. in The Plaza at East Cooper Shopping Center.
The ice cream parlor, which takes its name from constellations, will use liquid nitrogen at -321 degrees F to flash freeze its made-to-order servings, according to its website. The shop also will serve as a mini-arcade, offering games from foosball to billiards.
Perking up
A new coffee shop is slated for downtown Charleston.
Sightsee, founded by Joel Sadler and Allyson Sutton, hopes to set up in a small building at 125½ Line St., according to their website.
They've launched a Kickstarter campaign to help fund the interior build-out but say to keep an eye out for pop ups until they open the brick-and-mortar location.
On the way
A new sandwich restaurant is set to open and a yoga clothing store will relocate this month at Mount Pleasant Towne Centre.
Lululemon will open in the former Banana Republic corner space on April 19 while Jon Smith Subs will host its grand opening April 11 at 1748 Towne Centre Way, two doors down from Bed Bath & Beyond.
As part of the yoga shop's launch, it will host a free community class at 9 a.m. April 20 in the shopping center's new park area called The Oaks. Lululemon currently is across the street from its new space on Towne Centre Way, where it opened temporarily in 2017.
Check it out
Shoppers at a Mount Pleasant supermarket soon will have a new checkout option.
As part of a spring upgrade with new paint and decor, Publix in Queensborough Shopping Center at 1000 Johnnie Dodds Blvd. will add self-checkout registers.
A spokeswoman did not immediately know how many will be added.
"This remodel is part of our normal process in which we update our stores every few years to ensure the very best shopping environment for our customers," said spokeswoman Kim Reynolds.
Also, for those looking for jobs at the soon-to-open Publix GreenWise Market, the company is hosting a job fair 11 a.m.-7 p.m. Thursday and Friday, 2-7 p.m. Saturday, and noon-5 p.m. Sunday at the Courtyard by Marriott at 1251 Woodland Ave. in Mount Pleasant. Go to https://greenwisemarket.com/careers for details.
An opening date has not been announced, but it's expected to open before the summer in the new Indigo Square Shopping Center on U.S. Highway 17.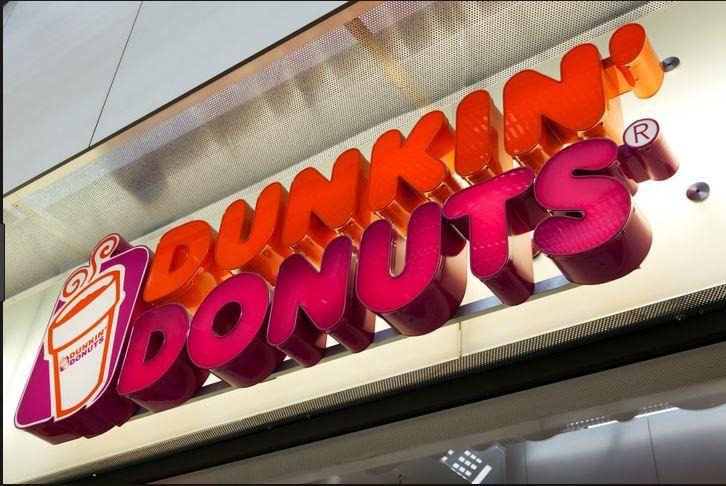 Runners freebie
Cooper River Bridge Run participants can enjoy a freebie for two days before Saturday's race.
Charleston-area Dunkin' restaurants will offer a free beverage of any size or type to bridge runners who show their 2019 race bibs on Thursday and Friday.
Popping in
A new frozen treat could be in the offing for Charleston, but it's not expected before the fall.
Popbar plans to locate in the Holy City, bringing all-natural gelato and sorbetto handcrafted on a stick.
Among its flavors are pistachio, blood orange, dulce de leche, green tea and spicy chocolate. The shop also will offer an array of chocolates and toppings for dipping and covering pops.
It addition, its menu items will include gelatoShakes, popWiches, wafflePops and Hot Chocolate on a Stick.
The franchisee is still scouting for a location, but it's not expected to open before autumn, according to Megan Lewkowicz, Popbar's brand director.
New line
With the closing of women's apparel shop Anne's in downtown Charleston after 77 years, a nearby locally owned merchant wants Anne's former customers to know they still have a place on King Street for some of their favorite clothing lines.
Penny Vaigneur, owner of Copper Penny at 311 King, has added some of the former offerings from Anne's to her shop and recently hired one of Anne's former employees.
"I want to serve their former customers at our King Street store," Vaigneur said.
Vaigneur also said the company has renamed its former Copper Penny Shooz locations in Charleston and Mount Pleasant. They are now called Mix by Copper Penny.