An online sleepwear company based in Savannah is bringing its first brick-and-mortar store to downtown Charleston.
Lake Pajamas will open Friday at 153 King St. A private reception is set from 9 a.m. to noon, but customers are welcome. The store will be open 10 a.m. to 6 p.m. Monday through Saturday and noon to 5 p.m. Sunday.
Launched four years ago, the apparel firm offers sleepwear, dresses, robes and personalized monograms on select styles.
"Lake's product offering includes classic pajama silhouettes made from the softest and finest Pima cotton, along with 'sleep to street' styles in cotton lawn to seamlessly transition your loungewear into day wear," according to a spokeswoman.
Lights out
Shoppers have one less dining option this holiday season at the Centre Pointe development near Tanger Outlets.
A sign on the door of the Steak 'n Shake at 4821 Tanger Outlet Blvd. in North Charleston says the fast-food establishment has closed for "operational issues" after a five-and-a-half year run.
The shutdown follows the recent departure of three other nearby restaurants: Fatz Cafe, Hardee's and Denny's.
Mood above muscle
A new type of gym is heading into the Charleston market.
Blink Fitness, which focuses on how exercise makes you feel rather than exclusively on how it makes you look, will open two facilities in the region as part of a 10-gym expansion in three U.S. markets. The other new locations are going to northern Virginia around Washington, D.C., and Austin, Texas.
The gym, with a philosophy of mood above muscle, did not announce the locations of the Charleston centers but said they would encompass a combined 36,000 square feet. The expansion agreement is with Cove Fitness LLC.
Merchant makeover
Seventy-two years after opening a store on upper King Street in downtown Charleston, a home furnishing business will celebrate the makeover of its offspring in North Charleston.
Dixie Furniture at 5550 Rivers Ave. will cut the ribbon at its newly remodeled showroom on Dec. 6.
"The city of North Charleston has been good to us since we first opened a store here 57 years ago," co-owner Michael Kirshtein said. "It's time we invest back into this community, our employees but mostly our loyal customers."
During December, the store will be offering monthly giveaways to mark the overhaul.
The locally owned retailer, under founder Abe Kirshtein and wife Edith, opened the first store in Charleston in 1946.
He had arrived in the Holy City in 1920, penniless and with everything he owned in a small suitcase. Kirshtein peddled wares, first from a backpack, then a push cart, followed by a horse and buggy and eventually a Model T Ford, before moving into a brick-and-mortar location.
Six years after opening, disaster struck after an electrical fire destroyed the store at 529 King St. Undeterred, Kirshtein, with the help of his three sons — Sammy, Louis and Sol — forged ahead and rebuilt the business.
In 1961, after eating lunch in a North Area restaurant with some friends, Sammy Kirshtein, Abe's oldest son, noticed the growth and activity of the area that was not yet an incorporated city.
A few months later, after talking it over with his father and brothers, Dixie Furniture opened a second location in what is now North Charleston. The store expanded into an adjoining lot on Rivers Avenue shortly afterwards.
Stores in Walterboro and Beaufort would follow. The Walterboro location is still open.
Cashing in on newfound investments pouring into upper King Street as downtown Charleston continued to undergo a post-recession revival, the Kirshtein family closed the original store in 2017 and sold the building to concentrate on its North Charleston site.
A third generation of Kirshteins now runs the business. They are Stanford, Michael and David.
"We are still just a big mom-and-pop serving the Lowcountry, but we're capable of going toe to toe with the big-box stores," Michael Kirshtein said.
The iconic, "Dixie'll Do It, Cause Dixie Don't Care" tag line is still one of the most recognizable tag lines in Lowcountry lore.
As an explanation for its meaning, Kirshtein said, "We do care, obviously, or we wouldn't still be around. It's just that we don't care what we have to do to prove it, day in and day out."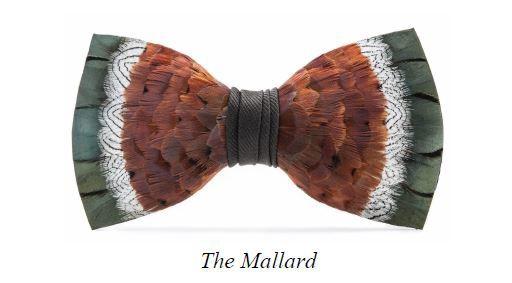 Philanthropic tie-in
Charleston-based bow tie-maker Brackish will donate a percentage of all sales at its West Ashley production site Thursday to the Coastal Conservation Association of South Carolina. The company handcrafts each tie from feathers.
The event is set for 9 a.m to 6 p.m. at 1854 Wallace School Road. Attendees can also enter a raffle for a chance to win one of the firm's best-selling designs, The Mallard.
Free treat
Chick-fil-A restaurants across the Charleston area will offer a free chocolate chunk cookie to customers who download or log into the Chick-fil-A mobile app through Saturday.  The offer is available only on the app and is limited to one per person at participating restaurants.
Recent lease
A new furniture store is set up in Mount Pleasant. Florida-based More Space Place recently leased 1,371 square feet at 1952 Long Grove Drive in Seaside Farms, according to the commercial real estate firm CBRE. 
On the way
An Oklahoma hot dog restaurant is expanding into Charleston. Coney Island Hot Weiner Shop will open a restaurant in the Lowcountry in early 2019, according to the Tulsa World. The location has not been announced.
The restaurant, originally founded in 1919 in New York and in Tulsa in 1926, plans to open at least 15 locations in six states in 2019 after deciding to franchise the business, according to the Oklahoma news report.
Holiday happening
A new West Ashley indoor recreation business for children is setting aside time for those with special needs.
OutSlide In in Citadel Mall will host the special event 10 a.m. to 1 p.m. Sunday before it opens to the general public. Also, the shopping center is offering a similar event for special needs children to meet with Santa. The playground reminds parents not to forget to put socks on children.
Also at Citadel Mall, Santa will be on hand 10 a.m. to 8 p.m Monday through Saturday and noon to 6 p.m. Sunday through Dec. 24. Pet photos with Santa are available 7-8 p.m. each Tuesday before Christmas.
Beauty spot
Cosmetics store Ulta has announced on a billboard it will host its grand opening Friday and Saturday in Westwood Plaza Shopping Center in West Ashley. The store near Sam Rittenberg Boulevard and Ashley River Road did not have a telephone number as of Wednesday.