From the sweetgrass basket chandeliers in the restaurant to the rendering of Eliza Pinckney outside the first-floor elevator, the new Hotel Indigo Mount Pleasant reflects the ambiance of the Lowcountry.
It's not only a way to compete as more hotels are built in Mount Pleasant, playing off the local culture is typical for InterContinental Hotels Group's boutique brand.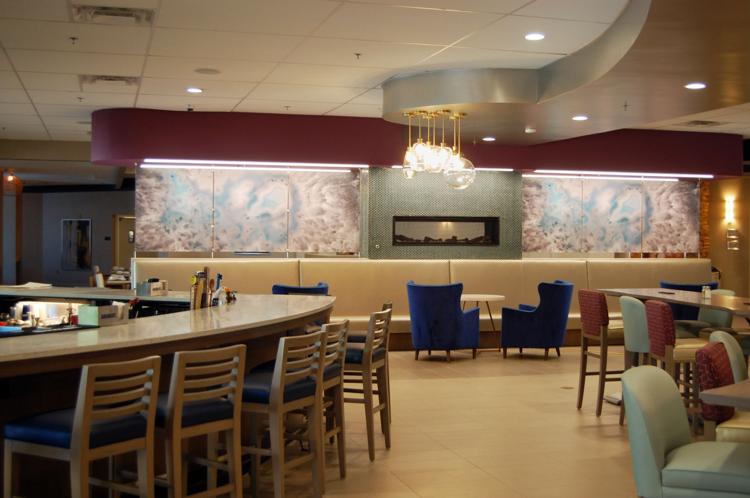 "Every Hotel Indigo reflects the design and atmosphere of its locality," according to the corporate website. "You can taste the local flavor on our menus and see it in the art and photography displayed on our walls."
IHG came up with the name Hotel Indigo for its boutique brand before the first one opened in Atlanta in 2004, but it turned out to be a nice tie-in to Charleston's history.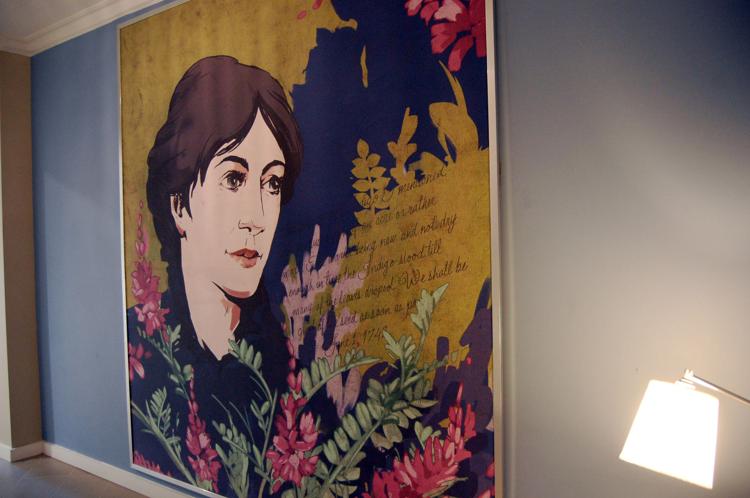 Eliza Lucas Pinckney managed the Wappoo Plantation near Charleston for her father in the mid-1700s. She's credited with making indigo a cash crop in South Carolina. The hotel's restaurant and bar is named after her.
The 158-room Hotel Indigo opened July 1 at the base of the Ravenel Bridge at 250 Johnnie Dodds Blvd. It's a more upscale reincarnation of the Holiday Inn, also an IHG brand, that opened there in 1988 and closed for renovations last fall. NorthPointe Hospitality Management, a division of Rio Holdings of Atlanta, managed the Holiday Inn and continues to manage Hotel Indigo. 
The Holiday Inn boasted one of the town's biggest meeting spaces at 5,000 square feet. It was the venue for scores of conventions, civic meetings and weddings and was always popular during the Cooper River Bridge Run, being within walking distance of the Ravenel Bridge.
Hotel Indigo lists 6,000 square feet of meeting space, including a 3,000-square-foot ballroom.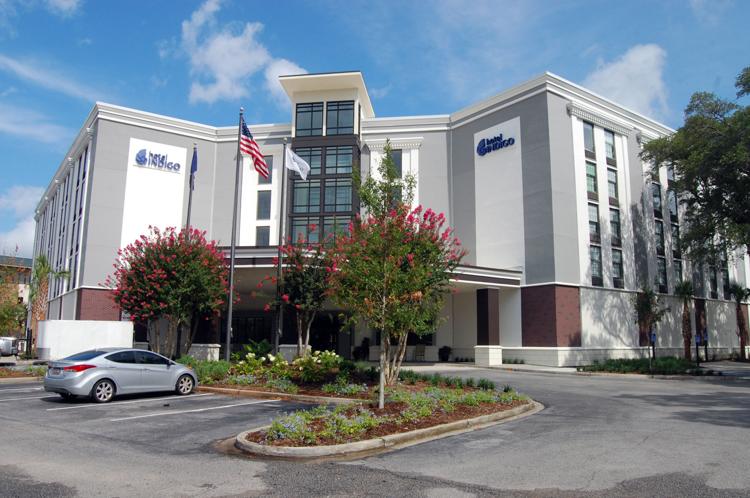 The hotel opened at a time when more than half a dozen other hotels are either under construction or approved in Mount Pleasant.
Across Johnnie Dodds Boulevard and also near the bridge, Lowcountry Hotels' 108-room Staybridge Suites, an extended-stay brand also by IHG, is almost finished. Bennett Hospitality is nearly ready to start construction on the 165-room Ferry Wharf Hotel.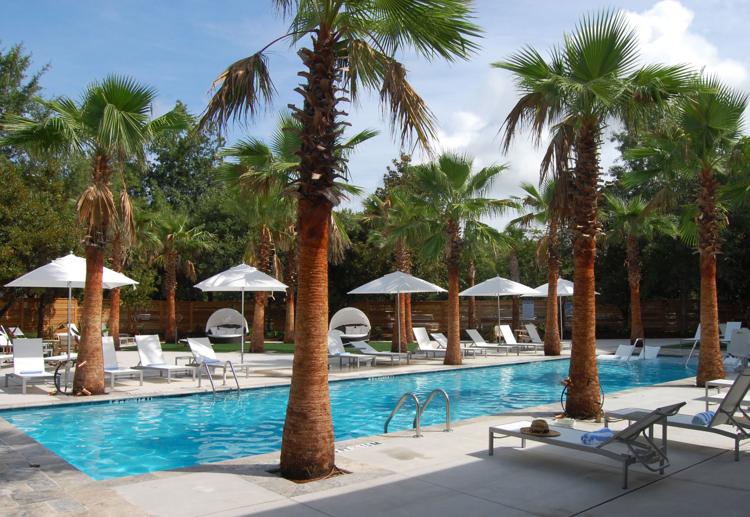 To stand out from the competitors, Hotel Indigo boasts a resort-style pool where patrons can order drinks through a window that connects with the bar.
The exercise area has a yoga room where local instructors will lead sessions.
There are plans for a Sunday jazz brunch with live musicians starting in September.