A big-box home improvement retailer is about to lose its lock on the high-growth Mount Pleasant market as its biggest rival encroaches on its turf.
Home Depot will open its new 106,000-square-foot store at 6 a.m. Feb. 21 at 2213 Highway 17, where Laing Middle School once stood at Six Mile Road.
The new hardware and gardening store will sit a few miles away from two rival Lowe's home improvement centers north and south of the site on U.S. 17 in the Charleston suburb of 87,000 people.
The new store, one of just four Atlanta-based Home Depot will open this year, has 165 workers lined up and more are expected, said company spokesman Matt Harrigan.
"We don't open a lot of stores every year, but since Mount Pleasant is one of the fastest-growing areas of South Carolina, it was the perfect spot for us," Harrigan said. "We have been trying to put a store in the area for quite some time."
The new store will feature a 28,000-square-foot garden center with self checkout and pickup lockers where online purchases will be waiting for customers. Interior checkout stations will be interchangeable for use by cashiers or self-service. It also will feature a tool rental center and truck rental options.
Home Depot also incorporated some of the former school's history into the new retail site, which didn't always serve middle school students.
Among the preservation efforts, the retailer took the school's archway and attached it to new store. It's also making a historical marker to highlight the school's history. The merchant relocated a memorial tree from the former school to a safe spot near the store in addition to preserving the school's basketball hoop, about 100 bricks and a time capsule.
The school opened in 1953 to serve seventh through 12th grades, became a middle school in the 1970s and relocated to a new campus farther north in 2015.
What's cooking?
A new Italian restaurant is coming to Charleston's upper peninsula.
Gale LLC recently leased 1,478 square feet in Meeting Street Lofts at 601 Meeting St. for a new unnamed dining spot, according to commercial real estate firm Lee & Associates. The restaurant owner is Brett Chizinski.
It will join Greens & Grounds Coffee, Nails So Dep and Iron Tribe Fitness as retail tenants in the new apartment building at the base of the Ravenel Bridge. Four suites remain available. A restaurant opening date has not been set.
The new fitness site, owned by Corky Alexander and Jaime Bean, opened earlier this week and is the second Iron Tribe in the Charleston area. The other is in Mount Pleasant.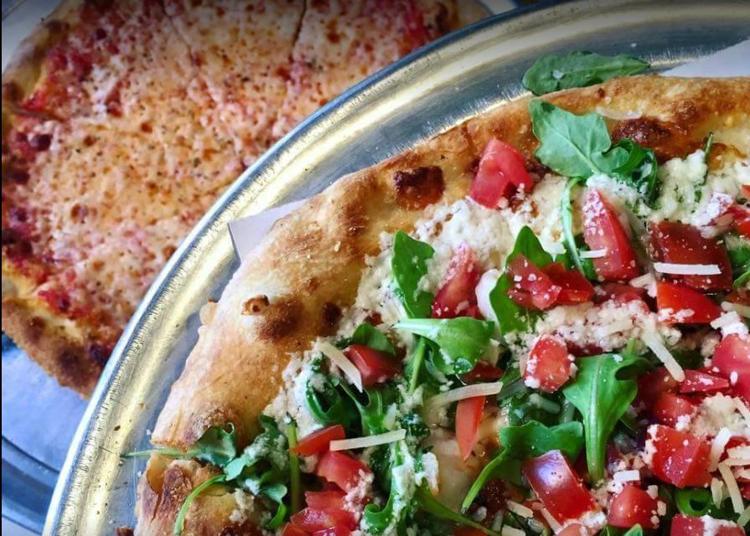 Coming to Johns Island
A longtime Connecticut pizzeria is headed to the Lowcountry.
The owners of Tolli's Apizza in East Haven plan to open a new restaurant on Maybank Highway on Johns Island by late summer.
The space, with seating for 40 and a bar and patio, is still being built as part of a new shopping area on Crowne Commons Way near Crowne at Live Oak Square Apartments, according to restaurant co-owner Anthony Peluso. The Fat Hen restaurant is just south of the site.
Peluso and wife Giuseppina said the growing Charleston region provides an opportunity to expand with a new restaurant and be closer to family members in the Lowcountry.
"Another reason is the cold up here," Peluso said by phone from his restaurant in Connecticut. "I want to retire down there."
The couple hopes to be open on Johns Island in August, and they plan to move to the Lowcountry in the spring. They bought a house on Johns Island last September.
The restaurant is named after Peluso's great uncle, Antonio Tolli, who owned a series of pizzerias in New Haven — dating back to 1934 — before opening Tolli's in East Haven in 1954. Other family members will operate the Connecticut location once the couple moves south.
Downtown arrival
Beef Jerky Outlet will have a soft opening of its new 1,500-square-foot store at 85-A S. Market St. in Charleston March 7. A grand opening and ribbon-cutting ceremony is set for March 29. It's the product of local entrepreneurs Keith Powell of Summit Industrial Flooring and Kim Powell of Woodhouse Day Spa.
During the Southeastern Wildlife Exposition, they will give out samples of their "PETA" dog treats Friday through Sunday at Brittlebank Park.
The new franchise will also take part in the "Birds of a Feather Ladies Brunch Benefit" 10 a.m.-2 p.m. Saturday at the Francis Marion Hotel, where they will be serving beef jerky canapes.
Downtown departure
A downtown Charleston women's apparel shop that announced last month it is closing after 77 years will launch its retirement sale on Thursday.
Items at Anne's at 312 King St. will be marked down as much as 75 percent ahead of a targeted closing date of March 31, shop owner Gary Snyder said. The future of the building has not been decided.
Doggies in the window
Century-old retailer M. Dumas & Sons will bring back its "Puppies in the Window" display 11 a.m. to 3 p.m. Friday through Sunday at 294 King St. during SEWE. 
Started in 1983, when the outdoor festival began, the display offers adoptable puppies. All proceeds from adoptions and donations will support Charleston Animal Society.
Popping in
A Mississippi-based sporting and travel goods merchant will be set up in downtown Charleston during SEWE. 
Wren & Ivy will be at Fieldshop by Garden & Gun Friday through Sunday in the Dewberry Hotel at 334 Meeting St. across from Marion Square. Owners and founders B.C. Rogers and his wife, Kim, will be available 4-6 p.m. Friday, 10 a.m.-6 p.m. Saturday and 11 a.m.-5 p.m. Sunday.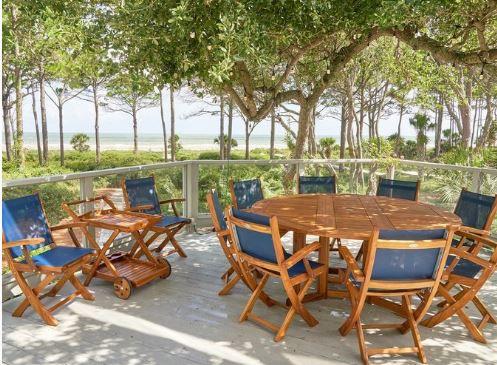 Furniture arrangement
A new outdoor furnishing store is headed to Mount Pleasant.
Teak + Table recently leased 3,000 square feet at 1751 Highway 17, according to commercial real estate firm CBRE. It offers other stores in Bluffton near Hilton Head Island and in Pooler, Ga., outside Savannah. An opening date has not been announced.
New antique venture
Two of Mount Pleasant's longest operating merchants are launching a new retail venture they say will be reminiscent of a general store.
Former mayor Linda Page and businessman John Royall are accepting about 20 vendor applications for Sweetgrass Mercantile, a new antiques and vintage shop in a corner of the existing Sweetgrass Hardware at 3008 Highway 17.
Page said visitors can go to the post office, enjoy breakfast or lunch at the full-service cafe, shop in the hardware store or browse the antique mall.
She moved her Estates and Auctions business into the space in November after closing Page's Thieves Market. Interested vendors should email Lindapage10@mac.com.
Formal appearance
With prom season approaching, Northwoods Mall has added a new store to its lineup.
Sash offers prom, pageant and special occasion dresses along with tuxedos, shoes and accessories. It's across from Apricot Lane and is open initially for three months.
Popular designers include Sherri Hill and Ellie Wilde and others exclusive to the store. Store owner is Jade Whited.
In the works
A bridal boutique, hair salon and mixed-use building with a cafe, art gallery and office space are eyeing space in Charleston.
The city's Board of Zoning Appeals will hear requests Tuesday for a bridal shop on two floors at 8 Vanderhorst St. and a 1,200-square-foot hair salon at 82 Columbus St., both on the peninsula. Also on the agenda is approval for new construction of a 5,519-square-foot structure for a cafe, gallery and offices at 844 Magnolia Road in West Ashley.