A new shop offering gifts and home accessories soon will open in Mount Pleasant while a new restaurant is planned in the northern part of town by the fall.
Gift shop Laurel & Lawton plans to open June 27 at 1123 Queensborough Blvd., Suite 100, near the Publix-anchored Queensborough Shopping Center at Johnnie Dodds and Anna Knapp boulevards.
Shop owner Ashley Davis said she named the 1,300-square-foot shop after the hometowns of her grandmother from Laurel, Miss., and her grandfather from Lawton, Okla.
Hours will be 11 a.m.-6 p.m. weekdays and 10 a.m.-4 p.m. Saturday.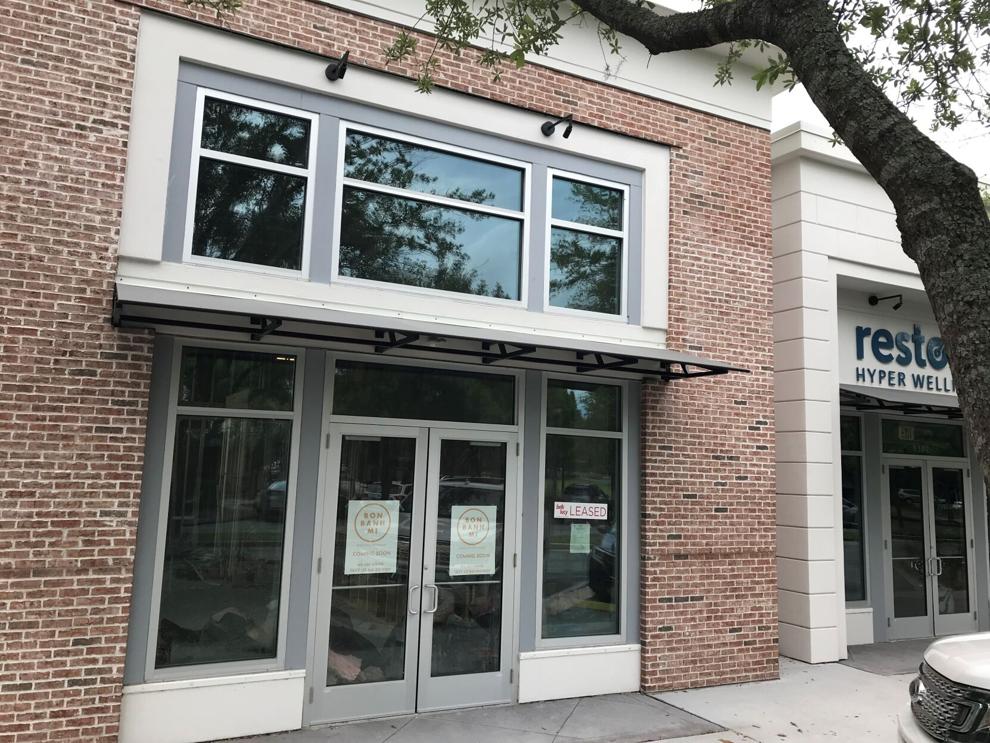 What's cooking?
In the northern part of town, a new Asian restaurant is on the way.
Southeast Asian-inspired Bon Banh Mi plans to open a third Charleston-area location in September in the Walmart-anchored Market at Oakland Shopping Center at 1100 Oakland Market Road, across the street from Starbucks and near the newly opened New York Butcher Shoppe, according to founder and co-owner Jason Sakran.
The fast-casual restaurant opened its first location at 162 Spring St. in downtown Charleston in 2011. A second venue was added in 2018 at 1440 Ben Sawyer Blvd. in Mount Pleasant.
"We are very fortunate to be in this position, especially given what our industry has experienced these past two years," said James Romano, owner and managing partner. "From an operational standpoint, we are stronger today than we were two years ago, and we definitely feel like our brand is stronger than ever."
The menu will reflect current offerings of banh mi, rice bowls, tacos, salads, drunken noodles, duck fried rice, sticky wings and fresh summer rolls. A large selection of wines and local craft beers also will be offered, along with a sizable outdoor patio.
"Great food, at a great price with a hyper-focused approach to customer service and engagement shouldn't have to come at a premium," Sakran said. "We want to show people that well-prepared, thoughtful food doesn't have to cost an arm and a leg and doesn't have to come with all the pomp and circumstance."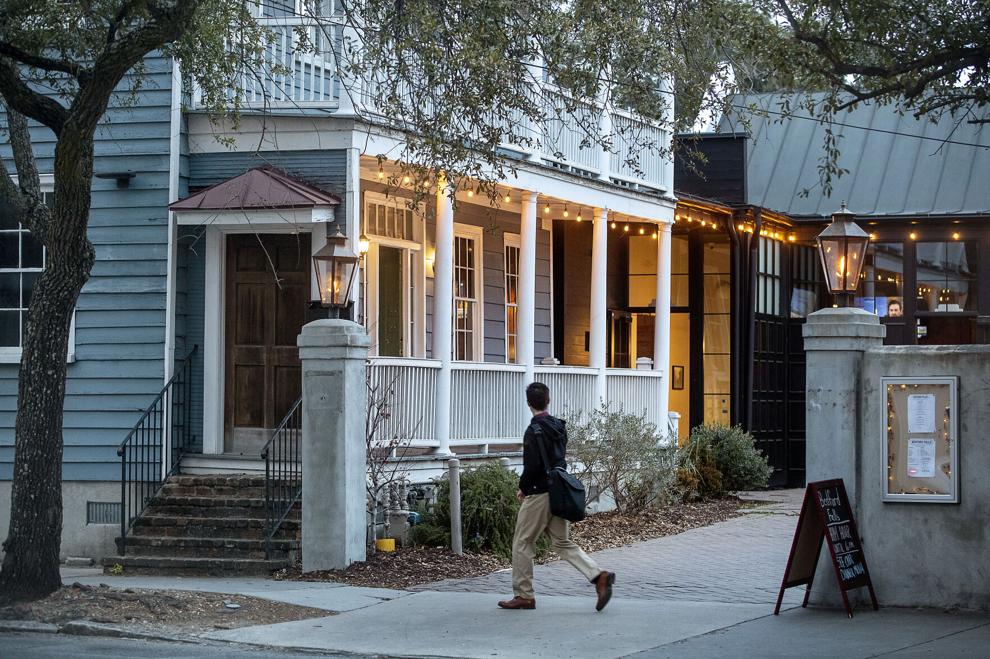 Looking to expand
The owner of a newly opened restaurant on the Charleston peninsula wants to add an outdoor space, but he needs a variance from the city.
Brendan Kirkpatrick of Bedford Falls, which opened late last year at 430 Meeting St., wants to add a 568-square-foot patio by displacing two onsite parking spaces and not providing six additional parking spaces.
The expanded restaurant will require 11 parking spaces under the city's rules. Four spaces would remain if the variance is granted.
The city's Board of Zoning Appeals will consider the request June 21.
Ribbon-snipping
Food Lion supermarket officials celebrated the renovation of a store in Goose Creek June 15 with a ribbon-cutting ceremony and free gifts to some of the first customers.
The remodel of the former Bi-Lo store at 142 St. James Ave. includes a new front end for quick and easy checkout, in-store cut fresh fruit, expanded hot wing bar, Asian hot food bar, expanded product assortment with many locally sourced items, and a to-go grocery pickup service.
"This amazing opportunity to re-introduce our fully remodeled store to the Goose Creek community is beyond what I could have imagined," store manager Tyrell McPherson said. "I grew up about 20 miles from here, so I feel at home when I'm serving our customers, local food banks, schools and others in our area."
Food Lion also donated $500 in gift cards to both Gateway Open Arms and Helping Hands of Goose Creek through Food Lion Feeds, the retailer's hunger relief initiative. Both organizations will also regularly collect food from the store to distribute to neighbors in need through the company's food rescue program.
The food chain also plans to provide gifts next week to Goose Creek fire and police departments as well as an elementary school, the Berkeley County Sheriff's Office, Roper St. Francis Berkeley Hospital, Charleston Animal Society, VFW Post 10256, Community Outreach Program for the Youth and Joint Base Charleston Military & Family Readiness at the Weapons Station.
Longer hours
A North Carolina-based supermarket chain is expanding its hours of operation at most stores, including all stores in the Charleston area and throughout South Carolina.
Harris Teeter's operating hours are now 6 a.m.-11 p.m. at all stores except for a few in coastal North Carolina and Virginia as well as three in Washington, D.C., which are either open 24 hours or slightly different hours.
Meat and seafood service hours are 10 a.m.-9 p.m., and the deli service counter hours are 8 a.m.- 9 p.m.
A company spokeswoman said hours were extended because customers' shopping patterns change during the summer. The Matthews, N.C.-based company, part of the Kroger Co. of Cincinnati, eliminated 24-hour service shortly before the COVID-19 outbreak in 2020 and later trimmed its hours during the height of the pandemic.
Harris Teeter operates 17 stores in the Charleston area.
Temporarily closed
A West Ashley coffee shop is temporarily closed for renovations.
Starbucks at 1313 Sam Rittenberg Blvd. in Ashley Landing Shopping Center plans to reopen June 24.
Also temporarily shut down is a breakfast and lunch café in Mount Pleasant.
A sign on the door of Maple Street Biscuit Co. at 996 Johnnie Dodds Blvd. in the Publix-anchored Queensborough Shopping Center reads: "We are sorry to disappoint you, but we are in the process of making operational enhancements at this Maple Street Biscuit Co. location. We will reopen once the work is complete, likely in a few weeks."
Restaurant owner Sandy Powers did not comment on the "operational enhancements" but said a reopening is planned soon.
Another Maple Street Biscuit Co. can be found at 1739 Maybank Highway in the Harris Teeter-anchored James Island Center.
Getting fit
A new gym is now open in Mount Pleasant.
PWR Fitness can be found in Belle Hall Shopping Center off Long Point Road.
The 2,500-square-foot, cross-fit facility offers one-hour classes that use strength and conditioning principles combined with endurance to stimulate functionally fit clients.
Founded by New York fitness entrepreneurs Ian Berger, Hank Berger and Joel Febus, the gym is fueled by a team of personal trainers with more than 20 years of experience who are dedicated to helping people improve their minds, bodies and spirits through intense, targeted and fun full-body workouts.
PWR Fitness's equipment includes barbells, dumbbells, kettlebells, rowers, ski ergs, bikes, pullup rigs, sleds and other items. No two classes at the fitness club are ever the same.
"As more and more of these global fitness facilities open across the country, our idea is to offer the same level of results-driven intensity within an intimate and non-judgment environment so our members can truly feel a sense of community behind them as they push beyond their boundaries and reach their goals," Ian Berger said. "Our goal is to be the best hour of your day."
PWR Fitness memberships range from $25 to $1,014, and the gym also offers a free, one-week trial membership.