An expanding grocery chain is closing in on an opening date for its second West Ashley location soon.
Matthews, N.C.-based Harris Teeter anticipates opening by the end of the year in Westwood Plaza, spokeswoman Danna Robinson said. A formal announcement on the specific opening date is expected shortly before it welcomes its first customers.
The grocer recently applied for a license from the state to sell beer and wine at the 53,000-square-foot store, usually a sign that an opening is imminent.
The shopping center at Sam Rittenberg Boulevard and Ashley River Road, one of the busiest intersections in Charleston, has been undergoing a makeover for a couple of years.
At least two new national retailers plan to join the site, owned by New York-based Kimco Realty. Housewares retailer HomeGoods and cosmetics purveyor Ulta have submitted plans to the city of Charleston for new stores at the shopping center.
Other familiar merchants in the retail site include Barnes & Noble bookstore, Office Depot and T.J. Maxx. HomeGoods is owned by The TJX Companies, which also owns T.J. Maxx.
Kroger-owned Harris Teeter currently operates 16 stores in the Charleston region. One of them is on Savannah Highway in West Ashley, where a third location is planned at Bees Ferry Road and Glenn McConnell Parkway. Others are proposed for Johns Island and in Nexton near Summerville.
New moon
A Charleston-based novelty and sports paraphernalia chain is adding another store to its expanding fleet.
Palmetto Moon will celebrate the grand opening of its 15th store Saturday and Sunday at Columbiana Centre in Columbia. The 6,500-square-foot store is the company's second in the capital city.
The shop features South Carolina and its lifestyle with clothing, footwear, accessories, decor and gifts. Local and other brands include Southern Marsh, Southern Tide, Fish Hippie, Yeti, Patagonia and Vineyard Vines. It also carries collegiate apparel and gear for the University of South Carolina and Clemson University.
The shopping center is off Interstate 26 at Harbison Boulevard.
Palmetto Moon's other Midlands store is in the Village at Sandhill Shopping Center off Clemson Road in northeast Columbia.
The chain's other stores are throughout South Carolina, North Carolina, Florida and Georgia, including four in the Charleston area.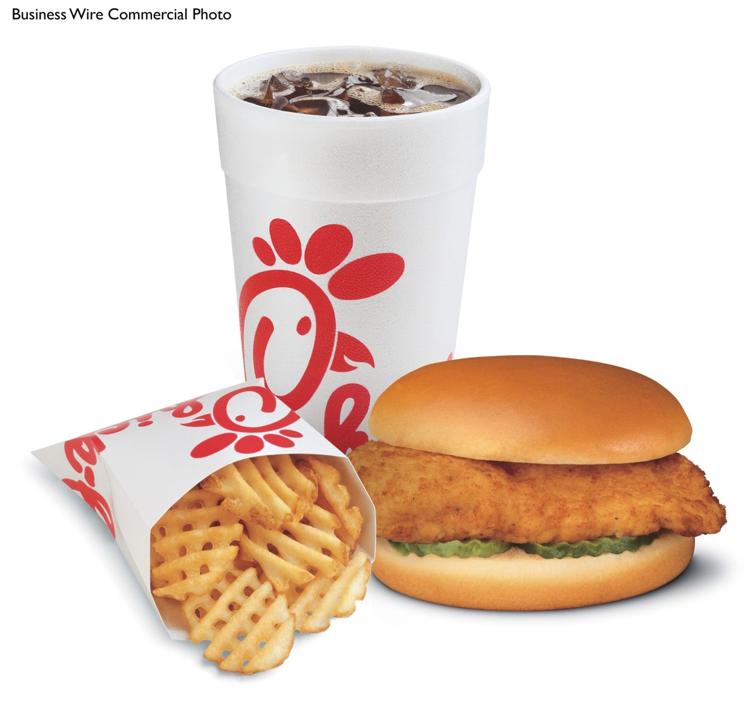 Serving again
Fans of chicken sandwiches will find one of their favorite restaurants open again.
Chick-fil-A at 1024 Johnnie Dodds Blvd. in Mount Pleasant reopened Monday after being closed since late August for an overhaul and expansion.
"We are very thankful for the outpouring of support from our customers," store operator Josh Malone said. "We are happy to be serving our community once again."
Stepping in
In a sign of the growth of the Berkeley County housing industry, a new flooring shop will celebrate its grand opening Friday in Goose Creek. Flooring Factory will host the event 6-8 p.m. at 204 St. James Ave., Suite 4. Several companies will be present.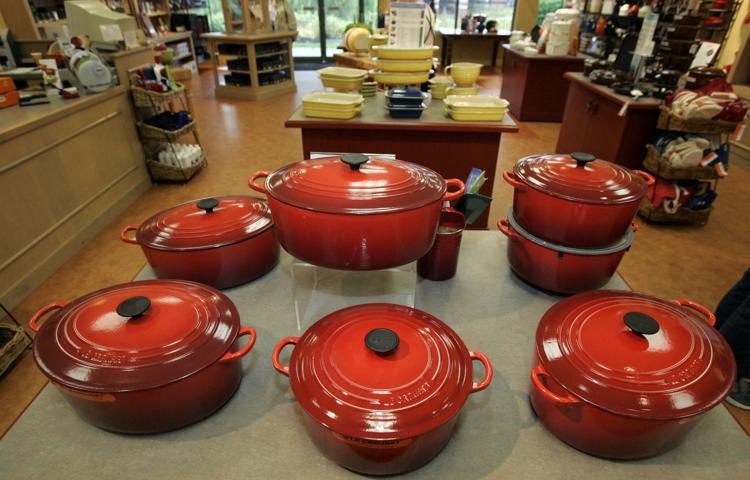 What's cooking?
Kitchenware maker Le Creuset will offer its Factory-to-Table sale event for a second year in a row in North Charleston.
The premium cookware company will host the event Nov. 9-12 at the Charleston Area Convention Center.
Last year, the first event was so popular that some people stopped waiting in line to get into the sale, prompting officials to change signage and the queue system.
The event will feature special discounts on Le Creuset products, including some colors and shapes not typically available in the U.S., according to a company statement.
Tickets for two-hour shopping sessions cost $10 for Friday and Saturday. Admission is free on Sunday.
The sale includes a special VIP event 4-9 p.m. Nov. 9 at the site. Tickets cost $25. It will include early access to purchase products as well as a chance to see demonstrations and meet some of Charleston's top chefs. Live music and refreshments will be provided.
All proceeds from ticket sales go to The Green Heart Project and scholarship funds for Culinary Institute of Charleston students at Trident Technical College. Free parking will be available. Go to goo.gl/8woA1t for tickets.
What's brewing?
The Charleston region's newest brewery is now serving. Pawleys Island Brewing Co. can be found at 2668 Industrial Ave., about halfway between Holy City Brewing and Freehouse Brewery in North Charleston. It's open Thursday through Sunday, and dogs are welcome are the outdoor porch and patio.
Clean move
A laundry business displaced after Baker Motors' Mercedes-Benz dealership in Mount Pleasant expanded its parking area on the site of a former small strip center at 2161 U.S. Highway 17 is now open in a new location in the northern part of town. The 3,000-square-foot MP Laundromat can now be found at 2755 U.S. Highway 17.
Under renovation
East Bay Deli in Mount Pleasant plans to reopen in January or February after undergoing renovations. The diner at 1120 Oakland Market Road in the Market at Oakland Shopping Center closed in May for a full makeover. East Bay Deli has other locations in downtown Charleston, North Charleston and West Ashley.
On the way
Zaxby's plans to build a 3,652-square-foot restaurant at 1625 Central Ave. in the Knightsville area outside Summerville. The site is down the street from a Mr. K's Piggly Wiggly that is closing.
On the landscape
A landscaping supply outlet is coming to Summerville. Carolina Fresh Farms plans to open a retail outlet at 2203 Bacons Bridge Road in Summerville, according to commercial real estate firm NAI Avant. Fogle Family Real Estate bought the 2-acre site. The company operates another local site in West Ashley.
Moving in
A Johns Island self-storage site now offers moving services. Go Store It Self Storage at 3289 Maybank Highway recently added U-Haul to its offerings. U-Haul offers trucks, towing equipment, moving supplies and in-store pick-up boxes. It's open 9:30 a.m. to 6 p.m. Monday through Friday with abbreviated hours on the weekend.