BARNWELL — South Carolina's longtime representative on the Federal Communications Commission is worried the state could be hard-hit if net neutrality rules are repealed, saying there isn't enough competition in rural areas to protect customers.
Mignon Clyburn, a Democratic appointee, says she fears telecommunications companies will trample consumers if open-Internet regulations are canceled. Those rules would be cut under a plan proposed last week by President Donald Trump's administration.
The Trump plan would give Internet providers broad leeway to control what users can see and do online. Critics say the proposal opens the door for telecom companies to block or slow down access to websites.
The FCC, under chairman Ajit Pai, says competition will keep that from happening. As long as providers are transparent about their practices, Pai says, users "can buy the service plan that's best for them."
But Clyburn says that logic doesn't work in rural communities like Barnwell, a small town in one of the poorest parts of South Carolina. She spoke with The Post and Courier addressing an event aimed at closing digital gaps in communities between Aiken and Walterboro.
Most places in rural South Carolina have only one high-speed broadband provider, if they have one at all. And even in cities like Charleston and Columbia, most homes and businesses only have two options.
"Competition, particularly in those low-income communities and in rural communities, is just not there," Clyburn said. "What protections do communities have if there's only one provider currently? ... We're stewards of the people. We're supposed to be looking at what the best interest is when it comes to the entire ecosystem, not just for big business."
Clyburn, who was raised in Charleston, is the FCC's longest-serving commissioner, and she sat on the panel when it approved open-Internet rules in 2015.
The Obama-era regulations banned providers from slowing down access to websites or charging extra fees to stream movies.
She says the rules have become increasingly important as broadband providers get into the business of creating content. AT&T is seeking to buy the media giant Time Warner, the owner of HBO and CNN, and Verizon now owns the search engine Yahoo.
"Tell me how it is not to Verizon's best interest to favor Yahoo over any other search engine. To me, that's a very real-world example," Clyburn said. "If there's no prohibition on them degrading or throttling the traffic of competing search engines, tell me how anybody else in the search engine business is there incentive to be treated fairly."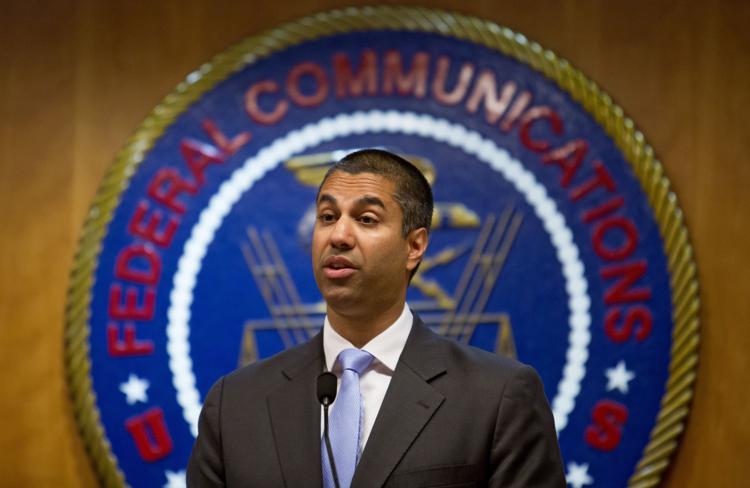 Pai rejects that argument, saying that the Federal Trade Commission can govern anti-competitive behavior. And in a statement last week, he called the Obama administration's view that the Internet should be regulated as a utility a "heavy-handed" approach.
"Under my proposal, the federal government will stop micromanaging the Internet," Pai said. "Instead, the FCC would simply require Internet service providers to be transparent about their practices."
Pai's plan is virtually guaranteed to be approved when the FCC votes on it in mid-December. Clyburn, who plans to vote against it, is one of only two Democratic appointees on the five-member panel.
Instead, Clyburn says she's hoping the courts will reject the plan and reinstate the open-Internet rules, calling the judiciary an important "backstop" for the future of the web.
Whoever prevails, she says, will dictate the way telecom companies operate for decades to come.
"We're at a very pivotal point in our lives. And the decisions we make, to me, over the next six months to a year will define where we go and how we go for the next 20 years," Clyburn says. "It will hard wire the direction that we go."