The multifamily housing market continues to hum as people flock to the Charleston region in search of jobs and millennials put off home buying.
Close to 900 new apartment units are proposed in four new developments throughout the area from the peninsula to Daniel Island to West Ashley.
On Daniel Island, a 124-unit luxury apartment community called The Harbour will begin construction in mid-April. The complex, being developed by Daniel Island Apartments LLC, will be comprised of three buildings at 210, 251 and 255 River Landing Drive.
The site will offer studio apartments as well as 1- to 3-bedroom units. Features include 9-foot ceilings and plank flooring.
The first building is expected to be completed by April 2019 with project wrap-up in August next year. Pre-leasing will begin next January.
In West Ashley, a new 192-unit, luxury apartment community is on the rise.
Developers Madison Capital Group and Chaucer Creek Capital along with capital advisor Patterson Real Estate Advisory Group broke ground this month on Sweetgrass at Bees Ferry on 11.5 acres off Floyd Drive near Walmart at West Ashley Circle.
Construction is expected to take 18 months, with the first units available in mid-2019.
The site is close to another apartment community owned by Charlotte-based Madison Capital Group off Bees Ferry Road. It's called Avenues at Verdier Pointe.
Two proposed larger projects are in the works and winding their way through the city review process on the Charleston peninsula.
East Line Partners LLC, an affiliate of Ohio-based developer Lifestyle Communities, and the S.C. Department of Transportation will ask the city's Planning Commission Wednesday to rezone parcels at 36 and 38 Line St. as well as a Sheppard Street right of way behind the lots to mixed-use and mixed-use workforce housing, from light industrial and general business use.
About 250 units are planned on the mid-peninsula site on and around AAA Downtown Storage at 44 Line.
In 2016, Lifestyle Communities and The Seine Group of Charleston paid nearly $8.7 million for 12 parcels on and around the storage site with plans to build apartments and commercial space on the property.
A Charleston single house dating back to 1885 sits at 38 Line, according to county land records. The parcel at 36 Line is vacant as well as the right of way.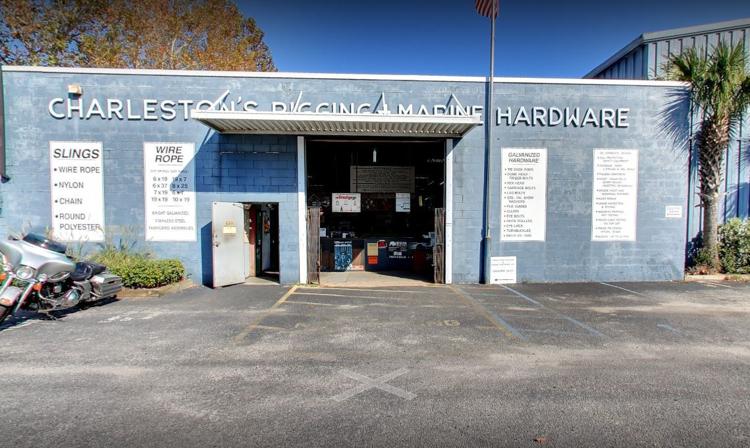 A little farther north, another large proposed apartment complex could rise.
The city Design Review Board will consider plans for a 323-unit multifamily community Monday at 1304 Meeting St. The development would replace Charleston's Rigging and Marine Hardware, which is moving to the former Navy base in North Charleston.