One of the newest apartment complexes in the trendy Park Circle area of North Charleston is set to be sold to a group that includes retired NBA great David Robinson. 
Pollack Shores Real Estate Group and Admiral Capital Group, which Robinson co-founded, announced Thursday they have formed a partnership to purchase The Factory at Garco. The price was not disclosed.
The sale of the 271-unit property had not been recorded with Charleston County as of Thursday afternoon.
The buyers said they plan to spend about $1.1 million on renovations and amenity improvements over the next two years.
It is Admiral Capital's first investment in the Lowcountry. Robinson said in a statement that the group was attracted to the deal in part because it found "the revitalization of the North Charleston area to be exciting."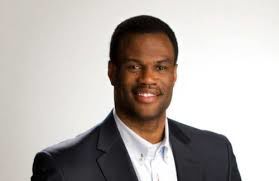 The U.S. Naval Academy graduate who played 14 seasons with the San Antonio Spurs also noted the region's "strong military roots, which resonates with me personally." 
The property was developed by a joint venture led by Great Neck, N.Y.-based BRT Apartments, which owned 65 percent of the project, according to federal financial filings. Its local partners included The Beach Co. of Charleston, which acquired the site of the former General Asbestos and Rubber Co. on O'Hear Avenue about 15 years ago.
The Factory at Garco opened in 2017 and was 65 percent leased in the third quarter, according to BRT. The average monthly rent for the occupied units was $1,227. The amenities include a saltwater pool, fitness center and dog spa.
Brendan Whalen, vice president of acquisitions at Pollack Shore, said the area around the apartment complex "has undergone a renaissance" in the past few years, attracting a wave of new residents, restaurants, craft breweries and a future food hall.
"We anticipate significant leasing momentum at The Factory at Garco in the months to come," he said.
The acquisition is Pollack Shores' second apartment deal in the Charleston region. Elsewhere, the Atlanta-based firm broke ground earlier this year on The Merchant, a $37 million development in the upper peninsula's Morrison Drive area. The 231-unit project is expected to open in July.