A Charleston-based renewable energy fund has struck an agreement with Dominion Energy Carolina Gas that will boost natural gas capacity for the utility's customers and help recruit new industry to the area.
The two sides will build an injection point in Georgetown that will enable GreenGasUSA to add renewable natural gas to the Virginia utility giant's interstate pipeline to help meet growing demand for the energy source. It will be the first injection site on Dominion's pipeline.
GreenGasUSA will get its natural gas from farms and landfills through the use of large-scale anaerobic digesters — sealed, oxygen-free tanks in which hog waste, unusable crops or other organic material are broken down to produce methane. The otherwise harmful methane is captured in the digesters and converted into natural gas that can heat homes and power businesses.
The gas will be transported to Georgetown by NeoGas, a company GreenGasUSA acquired earlier this year.
"A new injection point in Georgetown will provide additional natural gas to the fast-growing Lowcountry, enabling South Carolina to continue to pursue and attract new industrial prospects, as well as give all customers access to renewable natural gas supply," said Wayne Vermullen, general manager for Dominion Energy Carolina Gas Transmission.
Marc Fetten, founder of GreenGasUSA, said the deal will let farmers generate extra income while eliminating problematic waste streams. It will also give the Georgetown area an incentive for attracting new industry dependent on the energy source, according to Brian Tucker, the county's director of economic development.
The value of the investment was not disclosed, but Fetten said it will create 15 jobs.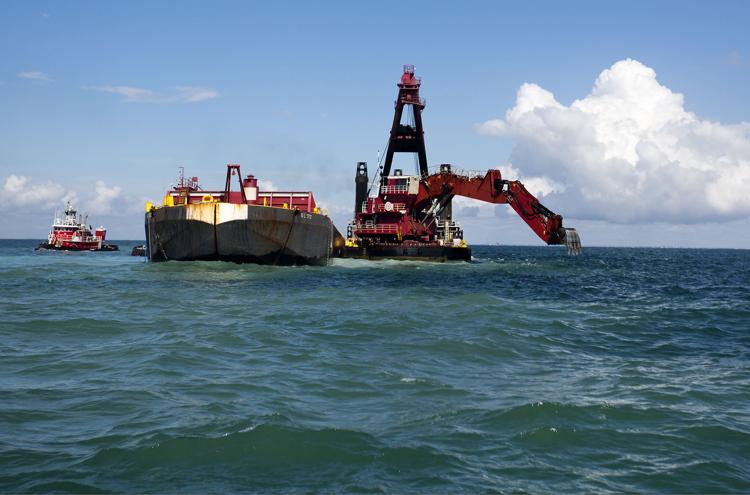 Size matters
The Port of Charleston will only have a few years to boast of having the East Coast's deepest harbor, with the Port of Virginia starting work last week that will dig its waterway just a few feet farther down.
Dredges took to the water off Norfolk's coast to start a five-year, $350 million process that will give the Old Dominion's commercial seaport a 55-foot depth. That will be one yard deeper than the 52 feet Charleston's port will have when the $558 million local dredging project ends in 2021.
Jim Newsome, president and CEO of the State Ports Authority, which owns and operates the Charleston port, sees depth as a critical factor in attracting the big container ships transiting the expanded Panama Canal.
John Reinhart, CEO and executive director of the Virginia Port Authority, echoed that sentiment last week.
"The container ships are getting bigger and require more water depth to safely operate ...," he said, adding the dredging project "combined with all of the investments we are making at our terminals tells the ocean carriers 'we are ready for your big ships'."
Both Charleston and Virginia are spending big money on infrastructure to handle the ships, which regularly carry up to 14,000 cargo containers at a time.
Charleston is in the midst of a $1.6 billion expansion that includes a new terminal on the old Navy base in North Charleston, additional cranes and equipment and upgrades at Wando Welch Terminal in Mount Pleasant. Virginia is nearing the completion of a $750 million expansion at its International Gateway terminal, among other projects.
While the Charleston port's title might be short-lived, the extra few feet in Virginia won't amount to a huge advantage — both ports will be able to handle vessels loaded with up to 18,000 containers at any time, regardless of tides.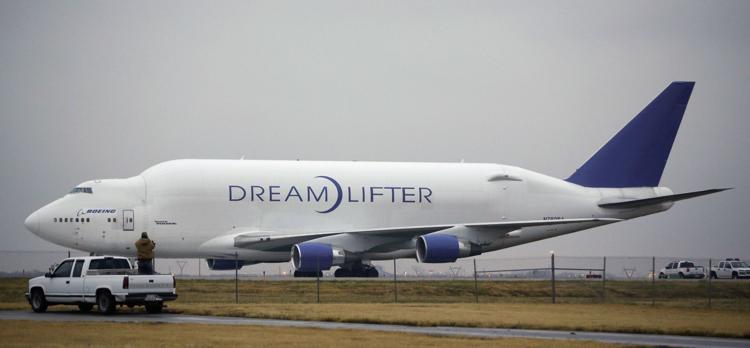 Heavy lifting
The Dreamlifter, Boeing Co.'s modified 747 cargo plane that moves 787 Dreamliner parts around the globe, is now pulling double duty.
The fleet of Dreamlifters, which are based at Boeing's Dreamliner campus in North Charleston, last week started moving forward fuselages for the 767 cargo freighter built at Spirit AeroSystems' plant in Wichita, Kansas, to Boeing's assembly building in Everett, Wash.
The Dreamlifter lets Spirit move completed fuselages instead of shipping them in separate pieces, as it used to do. It's the first time the Dreamlifter has been used to regularly move parts for a Boeing program other than the 787. 
Spirit also makes the forward fuselage for the wide-body Dreamliner, which is shipped via the Dreamlifter to the North Charleston and Everett assembly sites.
Boeing moved the operations center for its fleet of four Dreamlifters from Everett to North Charleston last year.