The Lowcountry can scratch stock-car driver Kevin Harvick off its list off part-time celebrity residents.
The NASCAR veteran and wife DeLana sold their newly built Kiawah Island retreat for $3.25 million on Aug. 16, or about $350,000 more than what they paid for the High Dunes Lane spread about two years ago, according to county property records.
It was a relatively short stay for the couple, who live in North Carolina. In May 2016, the Harvicks paid $1.1 million for a quarter-acre lot in the Ocean Park subdivision and another $1.8 million for a 3,133-square-foot 4-bedroom house that was to be built on the site, The Post and Courier reported shortly after the sale. The home was completed last year, tax records show.
It wasn't their first real estate investment on the resort island. In 2010, the couple bought a 5,348-square-foot, five-bedroom home on Kiawah's Surfsong Road for $6.4 million in cash. They netted a tidy profit when they sold it for $8.2 million in 2014.
Harvick drives the No. 4. car for Stewart-Haas Racing in the Monster Energy NASCAR Cup Series and is considered one of the favorites to take the 2018 championship. This year, the California native became the first in the field to win five of the first 13 races since Jeff Gordon did it in 1997.
A representative for Harvick's management agency did not respond to request for comment about the Kiawah sale.
Toting off tires
The Moncks Corner tire cleanup is just gearing up, but the early results are in.
More than 900 tons of scrap tires were carted away from the closed Viva Recycling site during the first two weeks of a cleanup job that's expected to take 10 months, according to a progress report last week from Berkeley County.
More than 800,000 tires were left at the site after state and local officials shut down Viva for repeated permit and other violations. The S.C. Department of Health and Environmental Control has approved a $2 million grant to take the tires to other recycling facilities, where they will be processed into products such as landscaping mulch and paving material. Liberty Tire Recycling of Pittsburgh is in charge of removing the tires.
Between Aug. 20 and Sept. 5, 67 truckloads of tires had been removed, with each truckload weighing about 14 tons.
The cleanup was spurred by The Post and Courier report titled "Tire Failure," which exposed how lax state oversight and corporate missteps fueled the rise of massive tire piles in Moncks Corner, Anderson and Jacksonville, Fla.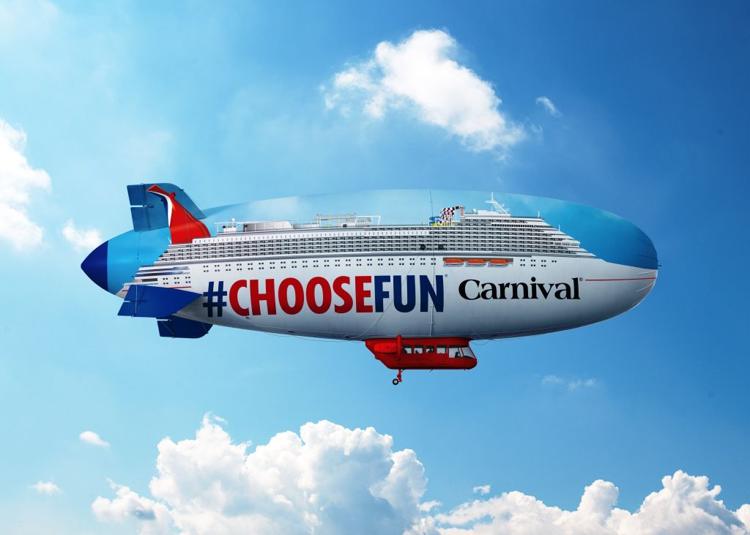 Passed over
Carnival Cruise Line has a new ship — and this one flies — but it won't be calling on the Port of Charleston despite a press release announcing its visit.
The Carnival AirShip is a 128-foot-long, red, white and blue dirigible that's traveling to the cruise line's ports along the East and Gulf coasts and other areas to raise awareness of new vessel deployments.  It was introduced on Aug. 29 at Carnival's sixth annual Day of Play at St. Jude Children's Research Hospital in Memphis.
The AirShip then went to Texas and is scheduled to pass over the Port of New Orleans on Monday. It also will visit Tampa, Miami and Jacksonville before winding down its voyage Sept. 26-30 in Atlanta.
Carnival initially announced Charleston as one of the stops. Spokesman Vance Gulliksen said that was a mistake. 
"It was really a matter of timing," Gulliksen said. "We have the blimp for 30 days and tried to make it to as many cities as we could. We certainly wish we could have made it to Charleston as it's one of our most popular home ports."
Gulliksen said the cruise ship operator is "exploring new options for the blimp once this initial run is over," and Charleston might be on a future list of stops.
Carnival's Ecstasy cruise ship calls Union Pier home, sailing from the Holy City to the Bahamas and other points in the Caribbean. That ship will be replaced in May with the Sunshine, which can carry up to 3,002 passengers — roughly 50 percent more than the Ecstasy.
A load of wash
A locally based chain of car washes has gone through the sale cycle.
Four Wash Wizard Car Wash locations in the Charleston area changed hands in a deal that was announced last week. The acquisitions give the expansion-minded buyer, Zips Car Wash, a dozen sites in South Carolina and a total of 136 in 14 states.
"We love the Charleston area and are excited to have a stronger presence in the state," said Sam Neely, chief financial officer for the Little Rock, Ark-based buyer.
The newly acquired businesses are at: 5506 Rivers Ave. and 3955 Ashley Phosphate Road, both in North Charleston; 2727 Highway 17 in Mount Pleasant; and 501 Highway 52 in Moncks Corner.
The deal with seller Brian Cook included the real estate for at least two of the locations. Zips paid slightly more than $8.6 million for the Ashley Phosphate and Highway 52 properties, according to public property records.
The Wash Wizard in Walterboro was not included in the sale.