The Medical University of South Carolina is looking to further extend its reach into rural areas, saying Friday it has struck an agreement to replace two ailing health care centers in the Pee Dee with a new $50 million hospital.
The proposed 25-bed critical access facility would be built between Kingstree and Lake City, according to Charleston-based MUSC Health. The exact location has not yet been determined, and the financing for the project has not been finalized.
With an expected opening date of late 2022, the new medical center will replace Lake City Community Hospital and Williamsburg Regional Hospital in Kingstree, which are about 20 miles apart and have a combined 73 beds. Both will be closed.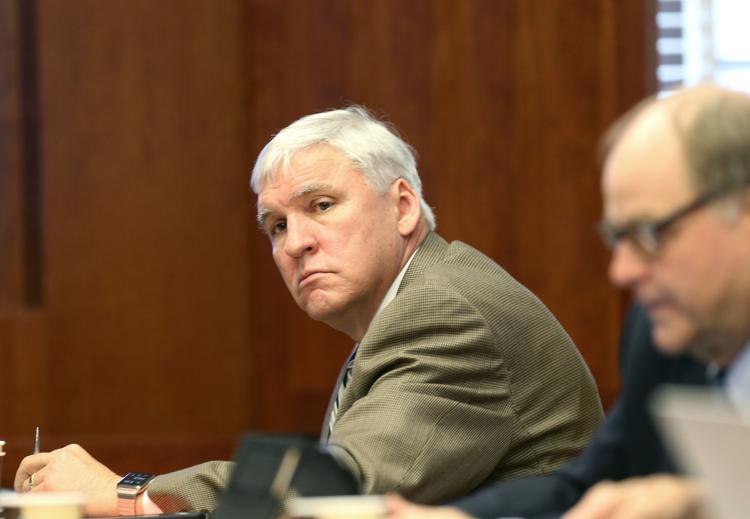 Their replacement will get special rates from the federal government's Medicare program and offer emergency care.
"MUSC is charged with preserving and optimizing the health of the people of our state through education, research and patient care," said Dr. David Cole, president, in a written statement. "To fulfill our mission, we must be ready to serve patients across the expanse of the Palmetto State, not just in urban areas."
The Kingstree and Lake City hospitals have struggled, and not only financially. The Williamsburg County medical center was found to be unsafe after sustaining serious damage from the floods of 2015. Temporary facilities has been in use for nearly two years.
Julie Floyd, chair of the Kingstree hospital's board, said the deal with MUSC "opens the door to a new model for rural health care, one that leverages telehealth and advanced practice providers."
At Lake City Community, the goal has been to deliver the best medical care available, said board chair Scotty Campbell.
"To extend that focus, we must recognize the added value that MUSC Health brings to the equation," Campbell said. "Collaborating on a new hospital to serve our friends and neighbors is the most logical, productive and fiscally responsible solution possible."
The agreement was announced days before MUSC is expected to buy four rural South Carolina hospitals with 715 beds from Community Health Systems, in its first major expansion outside of the Charleston region.
The estimated $137 million deal, which is expected to close Thursday, includes Springs Memorial Hospital in Lancaster, Chester Regional Medical Center in Chester and Carolinas Hospital System hospitals in Mullins and Florence. 
The survival of rural health care facilities has been a growing concern. Nationwide, 97 hospitals in outlying areas have closed since 2010, according to the Rural Health Research Program at the University of North Carolina.
The Palmetto State has seen its share. Southern Palmetto Hospital in Barnwell, Marlboro Park Hospital in Bennettsville and Fairfield Memorial Hospital in Winnsboro all have been shut down in recent years.
Gov. Henry McMaster said he supported MUSC's decision to combine the two Pee Dee hospitals. 
"Maintaining and expanding access to health care in rural areas across our state is a challenge that my administration is committed to addressing head on," he said in a statement Friday. "We can all be encouraged by what today's news means for the future of health care in Williamsburg and Florence counties, and grateful for what MUSC's commitment to seeing a healthier South Carolina means for our future."