Plans for an addition to a redeveloped Mount Pleasant shopping center are nearing the finish line to join a slew of new and expanding retail sites in East Cooper.
The town's Design Review Board will consider final OK Aug. 28 of the site, landscape and architecture for a new construction phase at Bowman Place, a former Kmart-anchored shopping center near Johnnie Dodds Boulevard and Bowman Road.
A new two-story building will sit next to Bowman Road at Old Georgetown Road east of the former Urban Cookhouse restaurant space. Plans call for four other structures to rise on the site along with a six-story Aloft Hotel.
Other retail centers in Mount Pleasant have recently opened or are planning expansions.
The Lowes Foods-anchored Market at Mill Creek opened earlier this year on S.C. Highway 41 while Indigo Square, anchored by Publix's smaller-format GreenWise Market, opened on U.S. Highway 17 across from Mount Pleasant Towne Centre earlier this summer.
Also on the way is an addition to the Walmart-anchored Market at Oakland in northern Mount Pleasant. A 12,612-square-foot building with several tenant spaces is being proposed at 1100 Oakland Market Road between Ironclad Alley and Proprietors Place. New retail space also is being proposed on either side of the shuttered Wild Wing Cafe in Moultrie Plaza on Coleman Boulevard.
At the Publix-anchored Queensborough Shopping Center near Anna Knapp Boulevard, Paisano's Pizza Grill and Lash Beauty Salon will soon open in a new building on the north side of the retail center while a five-tenant building with a restaurant space is proposed for the opposite end of the shopping center behind South Atlantic Bank. Paisano's could open by mid-September. It offers other locations on James Island and in West Ashley.
At Walmart-anchored Wando Crossing Shopping Center, part of the retail site has been demolished to make way for a new Total Wine shop.
Farther north on U.S. 17, the Shoppes at Mount Pleasant Racquet Club, 30,000 square feet of retail space spread over four buildings, is being proposed in front of the planned 32-clay-court facility across from Charleston Fun Park.
New leases
Two businesses recently signed leases for spaces in retail centers across the Charleston region, according to the commercial real estate firm CBRE Inc.
In the former Steak 'n Shake restaurant at 4821 Tanger Outlet Blvd. in Centre Pointe in North Charleston, Blue Bento Cafe, an Asian kitchen and sushi venue, leased 3,780 square feet, while indoor children's playground Skip & Sully's leased 2,343 square feet at 620 Long Point Road in Belle Hall Shopping Center in Mount Pleasant.
Designing men
A former longtime Charleston home furnishing store is being transformed into a new business.
Mitchell Hill, which operates a gallery at 438 King St., is creating a design center on two floors at 414 King in the former Chase Furniture building. The 12,000-square-foot space will serve as a multi-line showroom while continuing to act as an art gallery.
The two-level space will reflect the tastes that designers Michael Mitchell and Tyler Hill call "twisted traditional," a style the brand is known for. The first floor will carry the latest in furnishings, paint, flooring, hardware, surfaces and original works of art. The site will double as an events space as well for industry-related happenings.
"We've seen Charleston grow into a design hub, and with the influx of interior designers, furniture makers and design aficionados, we saw a hole in the market," Mitchell said.
The new space comes on the 10th anniversary of the gallery. It's expected to launch by late October. The existing gallery at 438 King will be folded into the new space by the end of the year, according to gallery director Ashley Miller.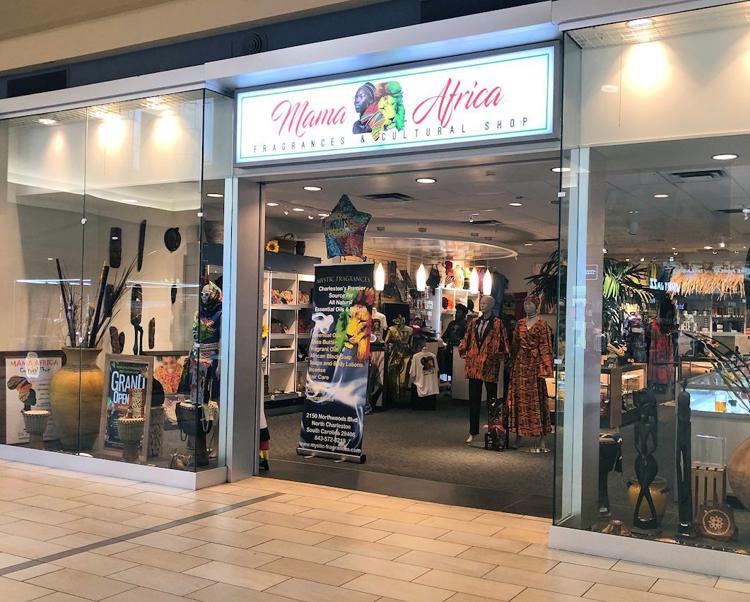 Joining forces
A couple of vendors operating in either a kiosk or cart have come together in a new shop at Northwoods Mall.
Mama Africa and Mystic Fragrance can now be found in a space near J.C. Penney.
The name of the shop is Mama Africa, offering clothing, jewelry, accessories, essential oils and body care. Meanwhile, Mystic Fragrance, an essential oils cart, has joined Mama Africa to combine the two shops in one storefront.
"This new space will enable these business to expand their offerings and add new product lines," said Leigh Burnett, mall marketing director. "It's also easier for the customer to browse the merchandise in this larger-store format."
Cleaning up
A new car wash is being proposed for an undeveloped site beside the Lowes Foods-anchored Market at Mill Creek Shopping Center in Mount Pleasant.
The town's Design Review Board will consider conceptual plans Aug. 28 for White Horse Car Wash at 2154 Highway 41. Part of the 3.2-acre parcel will be set aside for a future tenant. The proposed car wash site is just west of where a dental office is being proposed next to Starbucks in the shopping center.
Pass it forward
If someone passes you a "McCafe It Forward" debit card through Friday, it's redeemable for a free cup of coffee at participating McDonald's restaurants nationwide.
The Chicago-based, fast-food giant sent out 500 cards across the nation that are meant to be passed along to someone deserving for another free cup and so on to as many people as possible through Friday.
From Wednesday through Friday, card holders can get one free small cup of McCafe Premium Roast Coffee or Iced Coffee at participating restaurants. After it's used, pass the card to a friend, relative, coworker or a stranger to keep the card going.
Participants can visit BeABrewGooder.com to track the promotion's progress and nominate someone doing good for the chance to be one of five pairs who will win a grand prize of McCafe for life.
Charity sale
Charlotte-based Belk department store will once again offer its annual Charity Sale as children head back to school.
The sale, which gives back to local nonprofits, starts at 7 a.m. Saturday and runs until its 292 stores across the Southeast close. Closing hours vary by location.
The first 100 customers at each store will receive a Belk gift card ranging from $5 to $100. Some rarely discounted brands such as Free People, Frye, Calvin Klein, Karen Kane, Coach and Vince Camuto will be marked down up to 25 percent. 
To access the Back-to-School Charity Sale, customers can buy a $5 ticket from a partnering nonprofit, or at a nearby Belk store. The $5 will be deducted from a customer's purchase on the day of the sale only. All ticket proceeds purchased from a nonprofit will stay with that organization. Proceeds from tickets purchased at Belk will be divided among the store's partner charities.
In addition to ticket sales, a $1,500 donation will be made to two randomly selected charities participating in the event. Check with your charity to see if it is participating.
Belk has four locations in the Charleston region at Citadel Mall in West Ashley, Northwoods Mall in North Charleston, Mount Pleasant Towne Centre and North Main Market in Summerville.
Gift in a bottle
Shop at Citadel Mall through 5 p.m. Friday and receive a free water bottle as part of a back-to-school shopping promotion.
To claim the water bottle while supplies last, customers must bring qualifying receipts dated Aug. 16-Aug. 23 to the mall management office from 8:30 a.m. to 5 p.m. by Friday. Receipts will be returned. Receipts have no spending limit, but bottles are limited to one per customer.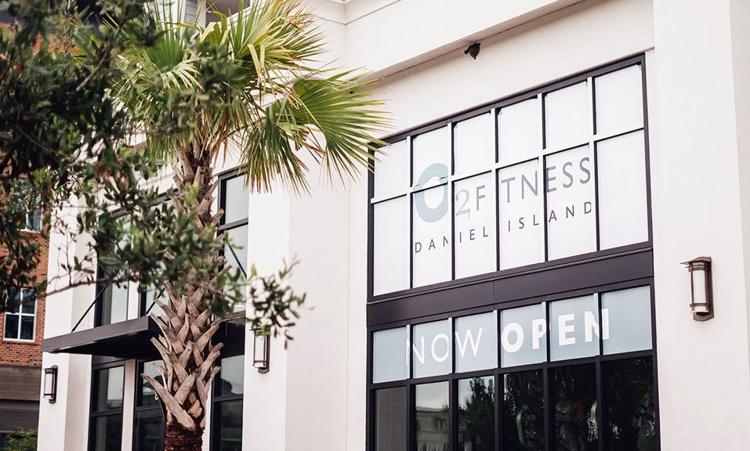 Keeping fit
O2 Fitness will host the grand opening celebration of its 10th gym in the Charleston area on Saturday.
The new fitness facility can be found at 866 Island Park Drive on Daniel Island. The opening event runs from 9 a.m. until noon and will offer group fitness workshops, children's fitness classes, personal training workshops and food. It's all free.