More than 600 local call center jobs that were lost in one of the largest layoffs in recent memory weren't eliminated. They were off-shored to the Caribbean.
A spokesman for InterContinental Hotels Group confirmed last week that the lodging chain is partnering with a third-party vendor that will relocate the company's former North Charleston reservation operations to the Dominican Republic and Jamaica.
IHG closed the longtime call center last month, leaving 626 workers without jobs. The shutdown was attributed to high employee turnover and other "staffing challenges" amid a tight labor market when it was announced in June.
SC Works Trident said the closing triggered its largest "rapid response" in years. The employment agency enrolled 225 former IHG employees in its displaced workers program, which is more than the group typically enrolls in a year. 
After the closure was announced, SC Works helped organize two job fairs for the laid-off workers, including one in collaboration with the Charleston Area Hospitality Association. 
Since the call center jobs were moved outside of the U.S., the former employees are eligible for benefits from the Trade Adjustment Assistance program, such as training, a job search allowance and a relocation allowance.
The IHG reservation hub was in Festival Centre at Ashley Phosphate and Dorchester roads. It opened in 1997 with 200 employees.
IHG is a British hospitality giant that owns or manages about 5,400 hotels with nearly 800,000 rooms worldwide. Its lodging brands include Holiday Inn, Crowne Plaza, Candlewood Suites and Staybridge Suites.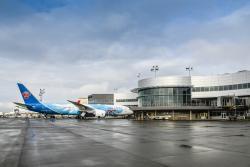 The 787th 787
Boeing Co. marked another production milestone last week for its popular 787 Dreamliner, delivering the 787th wide-body to come off the production line to AerCap, the world's largest airplane leasing company.
The 787-9 — built at the Everett, Wash., assembly plant — will be operated by China Southern Airlines.
China Southern was a launch customer for the Dreamliner, which Boeing also assembles at its North Charleston campus. China Southern, the first Chinese carrier to fly the jet, has ordered 10 787-8s and eight 787-9s for its fleet.
The 787th delivery comes just a little more than five months after Boeing brought its 700th Dreamliner to a customer. The plane is the fastest-selling twin-aisle jet in aviation history.
Since the first delivery in September 2011, the global Dreamliner stable has flown nearly 300 million passengers on roughly 1.5 million flights. The fuel-efficient plane made of lightweight composite materials has also opened up 210 nonstop routes that didn't previously exist.
For example, China Southern has used its 787 fleet to launch non-stop global routes connecting its Guangzhou hub to London, Rome, Perth and British Columbia.
In addition to making the 787-8 and 787-9, Boeing's South Carolina campus is the exclusive manufactureer of the 787-10, the newest and largest version of the plane.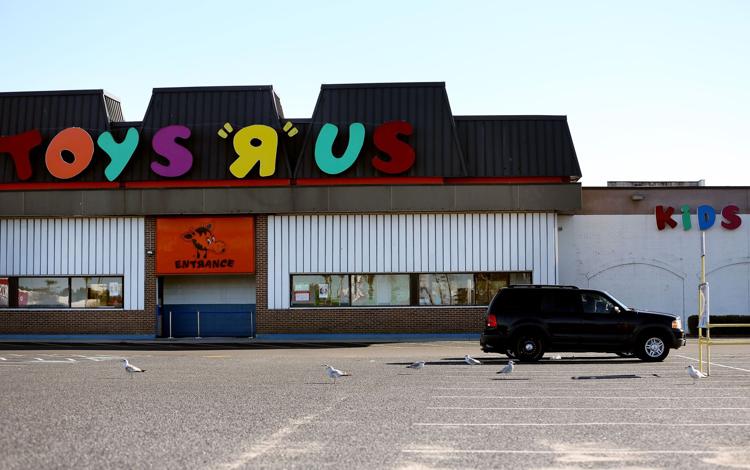 Toy story
A retail chain's pain is a real estate firm's gain.
An empty North Charleston shopping center space created by the Toys R Us bankruptcy has been sold to the owner of the neighboring property.
An affiliate of Charlotte-based Hawthorne Retail Partners paid $2.3 million for the Toys R Us space at 7800 Rivers Ave., across from Northwoods Mall, Charleston County land records show.
The retailer had owned the space for years through a Wayne, N.J.-based company called TRU 2005 I LLC. The famous but faltering chain shuttered the 43,000-square-foot namesake Rivers Avenue store in late June. It obtained approval from a U.S. Bankruptcy Court judge to sell it to Hawthorne, free and clear of liens, in mid-November. The deed was recorded Dec. 3.
The buyer knows the neighborhood: Hawthorne already owns the adjacent Promenade at Northwoods, a 261,000-square-foot shopping center anchored by Gander Outdoors and Hobby Lobby that it acquired for $12.4 million in 2012.
Hawthorne did not respond to a request for comment last week about its plans for the former Toys R Us space, which was built in 1986.
Lured to the Lowcountry
A North Carolina-based fishing supply firm has cast its line into a new home in Charleston.
Flymen Fishing Co. of Brevard recently moved its headquarters to a 3,000-square-foot space at 1856 Belgrade Ave. in West Ashley, according to commercial real estate firms NAI Charleston and Lee & Associates.
Founded in 2008, the company designs, manufactures and distributes fly-tying products and fishing flies to customers worldwide, through distributors, dealers, outdoor retailers and commercial fly and lure producers.
This new location also will be home to Kona USA, a sister company that distributes the Kona brand range of fishing hooks to the recreational sport fishing market.
"South Carolina's Lowcountry not only has a strong presence on the map, it has some of the best saltwater fisheries in the country," Flymen Fishing CEO Martin Bawden said. "When evaluating the necessary next step to elevate our brands, we were confident that relocating our operations to Charleston was the right strategy."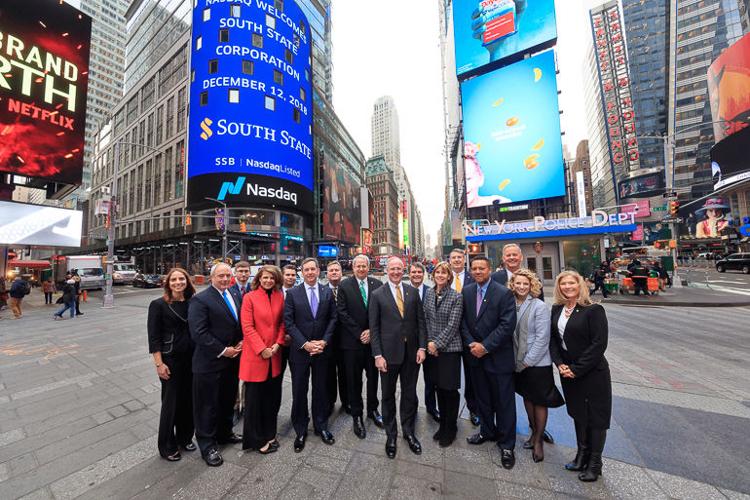 Ringing endorsement   
Investor day for South Carolina's largest homegrown bank took it to the Big Apple, including a high-profile stop at the stock exchange that has listed its shares for nearly 15 years.
South State Corp. CEO Robert Hill Jr. did the honors by ringing the opening bell at the Nasdaq MarketSite in Times Square to kick off the roughly five-hour meet-and-greet with financial analysts and other Wall Street types on Wednesday. The Citadel graduate was joined by other executives from the Columbia-based company and staffers who were participating in the investor presentations.
Hill has held the top post at the nearly 85-year-old bank owner and its predecessor, SCBT Financial, since 2004. He's closed out 10 acquisitions in the past 10 years, including the July 2013 buyout of First Federal of Charleston.  
South State Bank has grown to $14 billion in loans and other assets and more than 160 branches in the Carolinas, Georgia and Virginia. It's listed on the Nasdaq exchange under the ticker symbol SSB.
The investor event apparently went over well if the stock price is any indication: Shares of South State closed at $65.45 Wednesday, up more than 1 percent.
Closing goal 
They haven't released other pertinent details, but officials at the Medical University of South Carolina have set a goal for purchasing four hospitals from a for-profit provider: March 1, give or take a few days. 
MUSC has, thus far, declined to disclose how much it's paying  Community Health Systems for the four medical centers, one each in Florence, Mullins, Lancaster and Chester. And it also hasn't said how it plans to pay for the acquisitions.
Community Health's deal with MUSC is part of its broader strategy to sell hospitals that are challenging financially or aren't in "one of our strategically beneficial service areas," executives said in their annual disclosure to investors.
The sale marks the first time MUSC has acquired an existing hospital. It has said that public dollars won't be used to buy the Community Health medical centers. The financing will require approval by the State Fiscal Accountability Authority, with details expected to be disclosed in the coming weeks.